The power of automation in hotel upselling
Marieke Wisse •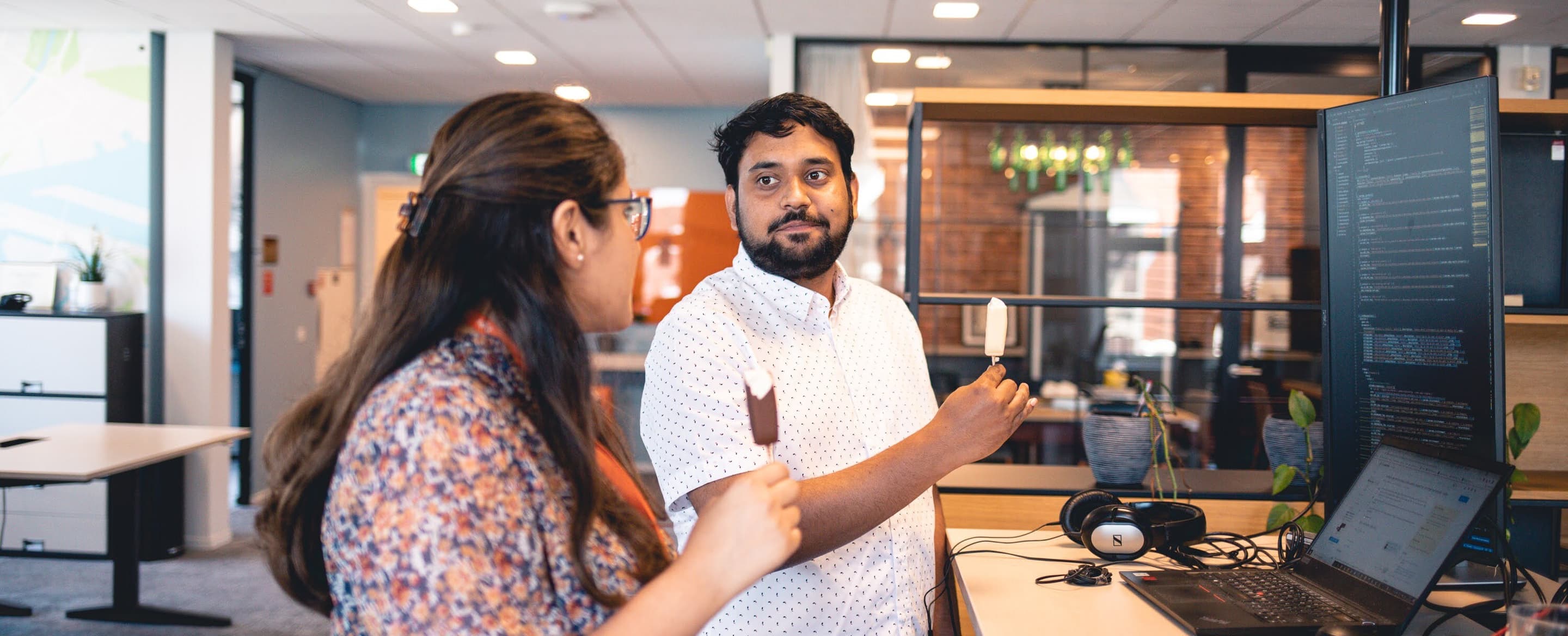 This article is written based on expertise taken from course tutor Mattia Zanella, in Level 2 of The Oaky Upselling Course.
Downtime during the pandemic has allowed the hotel industry to accelerate the adoption of forward-thinking technologies in the hospitality sector. While the lockdown can't really be described as a blessing in disguise, we can at least appreciate how more time and fewer guests have allowed hoteliers to incorporate innovative hotel tech, like hotel upselling software, deeper into their processes. This, combined with the need for automated and contactless technology for health and safety purposes, has advanced the average hotelier's tech repertoire in leaps and bounds.
The results of hotel automation, which include higher efficiency, less admin and more revenue, are ready and waiting to show their full potential as guests slowly return to travel.
Now's the time to put these optimised processes to work and feel the benefits of new, streamlined workflows. Smart technology and automation have arrived in full force in the hospitality industry – let's see how you can use these timesaving features in upselling to improve your incremental revenue streams.
Many hotels that have upsold products and services manually during check-in for decades are embracing automation tools that generate incremental revenue while giving the guests agency over their personal experience at the hotel.
The benefits of automated upselling don't stop there. Keep reading for X ways your hotel's upselling scheme will benefit from automation.
Keeping track of your stock
If your upselling platform has a 2-way connection with your PMS and other relevant systems, your inventory will be updated in real time. This reduces the burden of monitoring your stock, so you're only able to sell what's available.
You can use automation to track finite products and services such as:
Tables at your restaurant
Higher category rooms
Parking spots
Spa appointments
Butler service
Projectors for in-room movie nights
With automated upselling and inventory tracking, you can create a sense of urgency by letting guests know that only one more suite is available. You can also manage expectations and avoid disappointment by letting guests know certain deals are no longer available.
Communicating deals to guests
Use automated upselling to make the selling process as smooth as possible. Automation can help you give your guests a good experience while boosting conversion rates – all while you and your staff are busy with other matters.
In-person upselling during check-in yields great results for many properties and has its place in your strategy. However, it shouldn't be your only approach since it can limit how many, and what, services you can pitch. Front desk upselling can also delay your guests from enjoying their stay.
Hotels achieve the best results when upselling across a wide variety of channels, including at the front desk, pre-arrival emails, and direct messaging in-house guests. An automated upselling platform can handle the entire sales process pre-arrival and in-stay. This approach gives guests time to browse your offers and book things when it suits them best. Your team will benefit from this as well since digital platforms can automatically notify all departments involved to ensure information gets to the right place on time.
Delivering upsold services
Using an upselling platform with hotel operations integrations allows you to notify all departments of required steps when a guest books a deal. This provides one central location for all tasks including upsell-related jobs and allows everyone to be on the same page, including management. You can track your team's progress on these tasks and re-delegate work if too much falls on certain staff members. You'll spend a great deal less time on calls and human error and forgetfulness will no longer be a factor. Your team will become more efficient, deliver on time, and wow your guests with amazing service.
Offering flexible payment options
If you offer guests the chance to pay at the end of their stay, ensure all extras are added to the guest folio. Doing this manually takes unnecessary time and opens the door to errors. The best approach is to connect your upselling platform and PMS, so all data gets transferred automatically.
Automated upselling gives your team more time to perfectly deliver the extra services and products your guests booked. At the same time, it reduces manual work and the risk of errors.
It's also a chance to scale your upselling, leverage different communication channels, reach more guests with your offers, and do so at the optimal time. Check all these boxes and you'll see both guest satisfaction and your ancillary revenue increase.
Learn more about the power of automation in hotel upselling in the Scaling Upselling lesson in Upselling in Depth, the second level of The Oaky Upselling Course.