Why is hotel upselling important [A full breakdown]
You've heard it before: upselling is a great way to increase your revenue and improve the guest experience. But this statement doesn't do justice to the true importance of upselling in hotels.
Think of all the money and effort you put into getting guests through the door. You have a website, use tech tools to distribute your inventory, pay OTA commissions and maybe even run ads.
Yes, investing in winning new guests is essential. But taking care of those who have already trusted you and made a reservation is a way to increase profits.
Recent data proves this point. It shows that nurturing your existing guests is five times more cost-effective than winning over new ones.
Upselling and cross-selling are fantastic ways to do that. They put guests in charge of decking out their stay with upgrades and deals they value. That allows you to create perfectly tailored experiences that will leave your guests raving about your hotel. And the cherry on top is that you'll drive additional revenue from existing guests with little effort.
Read on to find out how you can leverage upsell opportunities at your property to start seeing more revenue from the guests you already have.
What is hotel upselling?
Hotel upselling is a sales technique where hotels offer guests a higher room category, extra services, rooms with special features, or other add-ons to generate additional revenue and add value to the traveller's stay.
When done right, upselling is beneficial for both guests and the hotel. It allows travellers to customise their stay and increases the property's average guest spend and overall revenue at the same time.

What is the difference between upselling, cross-selling and suggestive selling?
Before we move on, let's look at the different forms of upselling. Often the term 'upselling' serves as an umbrella term that also includes cross-selling and suggestive selling.
For hotels, upselling in its purest form means suggesting a paid upgrade to a fancier room type or promoting more expensive versions of services a guest has already booked.
Cross-selling is when you offer a product or service that's different but complementary to something your guest already has. An example of this is a waiter who suggests a bottle of wine with dinner or a receptionist who proposes booking a spa treatment.
Suggestive selling is about planting a seed in the traveller's mind and encouraging guests to take action. You can do this by telling them about the next higher room category's incredible benefits or by providing attractive information about your services. The goal is to entice hotel guests to do something they enjoy but weren't planning on when they booked their stay.
For simplicity, we'll use 'upselling' to refer to all three types in the rest of this guide.


Why upselling is important for hotels: 6 benefits not to overlook

Now that we've examined the basics of upselling, it's time to go over the 6 key benefits it can have for your property

1. Elevate the guest experience and increase guest satisfaction
Generic deals won't cut it anymore. Today, people are used to customised experiences from online shopping, social media and data-driven advertising. They expect the same level of personalisation from hotels. That means you must sell upgrades or add-ons that match their needs and desires.
Create hyper-personalised deal selections with the help of segmentation. This way, hotel guests have an easier time discovering the offers they want and creating the stay that suits their needs.
2. Learn more about your ideal guest
Upselling helps build a connection with your guests. Analyse the most appealing deals to explore their interests, learn more about the experiences they seek and are willing to pay extra for. This can give you ideas for additional services that will enhance their stay and new revenue streams to tap.
You'll also discover what's less popular among travellers. That allows you to revamp offers and make them more attractive or shelve them

3. Generate more revenue
Smart and effective upselling can drastically boost incremental revenue for hotels. Hotels using Oaky have increased their average guest spend by between €75-250. Depending on a property's upsell potential, it's possible to grow its ancillary revenue 10- or even 100-fold.
4. Strengthen your brand reputation
Using upselling to delight guests can result in more excellent reviews. That strengthens your brand image and shows that you live up to your promise of providing an amazing stay.
You can even communicate your brand values via upsell offers. For example, eco-friendly deals like the chance to opt out of housekeeping and plant a tree instead show your dedication to sustainability.
A hotel upsell software such as Oaky ensures that your guest communication and deals align with your brand standards. Oaky offers customisation options (e.g. fonts, colours, tone of voice, option to include your logo, etc.) to ensure travellers have a consistent branded experience throughout the whole guest journey.
5. Stand out from the competition
Offering a personalised experience rather than a cookie-cutter stay sets your hotel apart. Making every traveller feel valued and special will result in more first-time guests becoming loyal repeat bookers. Since they're also more likely to share their positive experiences publicly, you'll see boosted rankings on review sites and OTAs. This helps more new guests find you and increases their willingness to pay.
6. Make the most of limited resources
Upsell software like Oaky makes it possible to boost your revenue and delight guests without increasing your team's workload. Since the system is fully automated, it requires minimal training and maintenance. Now you can provide a more personalised stay without overburdening your team. That's especially valuable in times of tight budgets and hotel staff shortages.

What are examples of hotel upselling?
Now, it's time for inspiration. Let's look at some tried and tested hotel upselling examples.
The classic upsell, paid room upgrades mean offering guests a higher room category for the corresponding supplement charge. You can either charge the full room type supplement or offer a discount to make the deal more attractive.
To maximise your revenue from paid upgrades, use a dynamic pricing strategy to adjust rates based on demand and availability. The benefit of selling room upgrades at the pre-stay stage is not just the added revenue but also the chance to resell base category rooms.
Upselling can increase your F&B venues' capture rate. Start with basics like promoting standard breakfast, lunch and dinner options. Make things more interesting with exclusive menus at your signature restaurant or create packages at advantageous rates. You could even put together an F&B experience where guests dine in a special location, interact with the chef or participate in the preparation.
Spa and wellness services
Spa services are ideal for upselling because they add value to a guest's stay. Begin with straightforward offers such as one long signature treatment and a few shorter options.
Then, think of which spa services you could combine into packages for guests who want to splurge and pamper themselves. Finally, look at options to combine a spa session with offers from another department, e.g. F&B.
Little extras in the room can make a big difference for your guests. What would your guests like to find on arrival? Perhaps a fruit platter, a premium minibar set-up, a romantic amenity or a birthday cake? Options here are almost endless, so segment your guests and pitch only relevant extras.
While offering activities can mean extra effort, it's an excellent way to engage guests and make their stay more memorable. Health and wellness deals like workout sessions and yoga lessons often do well. Locally themed activities such as cooking classes, surfing lessons or guided tours can also work, depending on your target market. Consider working with a local partner, e.g. a guide or fitness instructor, if you don't have all the needed talent in-house.
Digital Upselling Examples
How can hoteliers introduce upselling in their hotels?
If you're ready to implement upselling in your hotel, follow the 5 steps below.
1. Define your target guest
Like most hotels, you probably target a few guest personas. Think about who they are and what they need to enjoy their stay at your hotel. This is crucial because it helps you come up with relevant offers they'll be excited to book. If you skip this step, you'll have a much harder time creating deals that match your audience.
Below are a few guest categories and ideas for what they may value:
Families with young children appreciate extra flexibility. Offers like connecting rooms, meal packages for the littles and family-friendly activities work well for them.
Even if it's not their honeymoon, they may still be interested in romantic packages like a couple's massage or a candlelight dinner. Outings in the area may appeal to them as well.
Frequent travellers value quick service and convenience above all else. Flexible arrival and departure times, express laundry or an airport transfer could make their trip smoother.
As more jobs become location independent, you'll have more guests who want to blend work and leisure. Offer these digital nomads well-equipped in-room workstations, a spot at your co-working space or a chance to upgrade to high-speed Wi-Fi.
2. Use market segmentation to craft laser-focused deals
Once you've identified your main guest segments, create deals specifically for them. When your laser-focused offers are ready, use PMS data to get them in front of the right guest.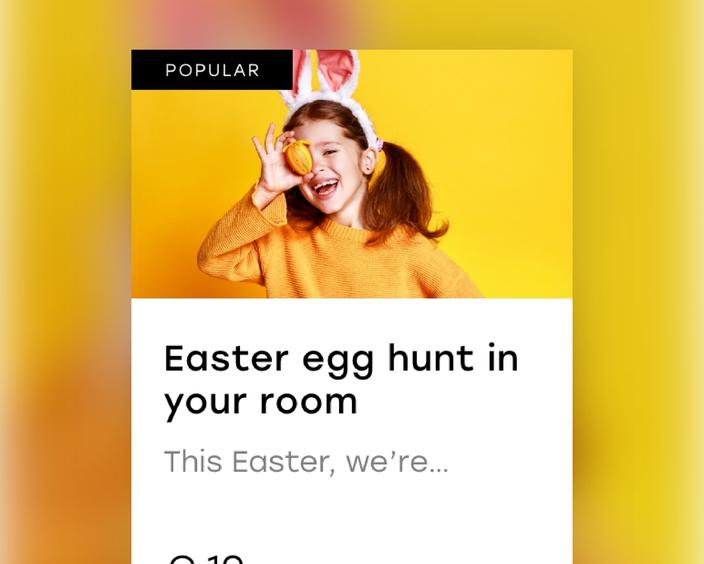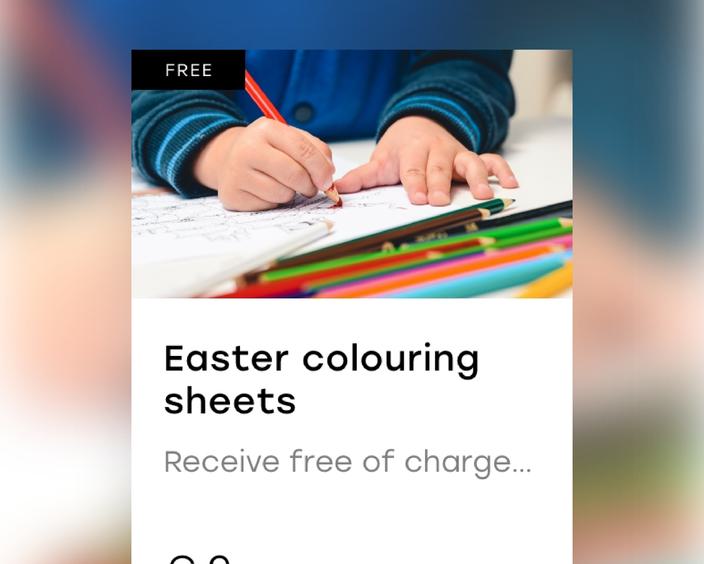 For example, if someone has booked for adults and kids, they're a candidate for your family deals.
If you see a guest is staying on their birthday, send your corresponding offers. The same goes for reservations with comments about special occasions, such as a honeymoon or anniversary.
Look at the rate codes as well. For example, if it doesn't include breakfast, offer a breakfast add-on. This also goes the other way. If a rate code already includes a late check-out, there's no need to propose it again

3. Work with your entire team
Upselling is a team effort. Get your team on board and hear their thoughts on what would make the best deals for your guests. Next, discuss how practical implementation could look, evaluate costs and determine a fair price point. Follow this upsell meeting agenda to make sure you cover all the relevant points.

If you still want to work with on-arrival upselling, train your front office staff on the best practices and upselling techniques. Finally, think of a way to share your success with your team. This could be a commission from the upselling revenue or another benefit they value.
4. Choose the right time for upselling
Timing is everything in upselling. Get the right offer in front of the right guest at the optimal time, and your conversion rates will skyrocket. Contrary to popular opinion, on-arrival upselling is not the best option.

During check-in, guests are often tired from their trip and don't want to hear about all your offers. On top of that, receptionists don't have the time or opportunity to upsell during every check-in.
Instead, send travellers a selection of deals well before they check in. Oaky's data shows that one email sent twelve days before arrival followed by a second one a few days later yields the best results. In that case, average click-through rates reach 48%, and conversion rates average 12%.
This also primes guests for more upselling at the reception because they already know your offers. A gentle nudge from the front desk agent can get them to book the spa treatment they already had their eye on.
5. Suggest multiple upselling deals (but not too many)
A small yet targeted selection of deals works best. If there are too few deals, guests might not find one they want. If there are too many, travellers may feel overwhelmed and lose interest.
Start with a handful of the classics such as a breakfast add-on, early check-in and late check-out. Then add a few deals that are relevant specifically to the recipient. In the end, that should bring you to around 10-15 offers. That's still manageable for guests and increases the chances that they find something they like.
6. Use hotel upsell software for the best results
As you can see, a lot of work goes into upselling if you want to do it right and get amazing results. The good news is that dedicated hotel upsell software can automate most of these tasks. That streamlines the process for everyone, including your staff and guests.
Oaky supports you every step of the way. The extensive deal library comes with over 80 creative and high-performing deal suggestions you can use at your hotel. Once you're ready to send offers, Oaky pulls data from your property management system to personalise the deal selection for each guest.
Next, the platform sends pre-arrival upselling messages at the optimal time. This way, travellers can browse your offers at their leisure and book whenever they feel like it. Finally, the system automatically adds the guest's deals to their profile and invoice. All that's left for you is to get things ready and create the perfect stay experience your guests dreamed of.
Now you know pretty much everything about the importance of upselling in hotels: how it can delight your guests, drive revenue, and even boost your reputation.
And with the right tool, you can see all these benefits without having to add even more tasks to your to-do list.
Find out how Oaky can help
Top 5 easy-to-implement upselling ideas
When you first implement an upselling programme, it's best to start with simple, hassle-free offers that bring quick wins. Here are a few examples of deals you can kick off with right away:
1. Sell room upgrades
Paid upgrades are the lowest-hanging fruit in upselling. Once you decide on your supplement fees, you're good to go.
2. Provide early check-in and late check-out options
These upsell deals are hugely popular among travellers because they bring extra flexibility and convenience. All you need to do is set a rate and determine the extended time frames for arrivals and departures.
3. Promote stay extensions
Encourage guests to stay longer with discounts for a one- or two-night extension. This is an effective way to sell additional rooms on low-occupancy shoulder dates. Especially people travelling by car could be interested as they're not restricted by train or plane tickets.
4. Discounted rates for food and beverages in your restaurant or bar
Special promotions on F&B can help get more guests into your outlets. Ideally, you'd create offers that encourage additional spending. That could be buy-one-get-one-free deals for drinks or a free dessert for guests who order both a starter and a main course.
5. Opt-out housekeeping
With many hotels struggling to keep up due to staffing shortages, opt-in and opt-out housekeeping models are becoming more common. Apart from saving you labour and equipment costs, they also allow your property to run more sustainably. Frame your offer this way, and you'll see more eco-conscious guests taking up on it.

Upselling sample script
There are a few moments in the guest journey when you can upsell. You can set up a strategy that will generate results before your guests even arrive at your hotel (pre-arrival upselling) or suggest extra services during their stay (in-stay upselling). However, the most effective way to increase your revenue with upselling is to do it at the front desk.
To set up your hotel upsells for success, you need to have a script in place so your entire team can follow an established procedure. A few best practices include:

1. Get prepared for your guest's arrivals in the morning. Look through the reservation data of your hotel guests to tailor your upselling suggestions.
2. Greet your guest with a smile and always be polite:
Be confident but don't act as if you know everything.
3. When a guest arrives, try to read the situation by figuring out:
The mood of your guest (Do they look tired? Do they look upset? Are they smiling or keeping their arms crossed?)
The segment the guest falls under (Is the guest travelling alone or with family, friends, kids? Is the guest on a business trip?)
4. Get the reservation data in front of you to pinpoint the guest's needs
Reconfirm your guest's choice of room (never point out the drawbacks of their choice as your goal is to build rapport with the guest)
Ask open questions with the goal to discover their needs and expectations. You can ask how their trip was (if they don't look disappointed or unapproachable), or have a direct question, "Do you have any special requests?".
To get your front office team up to speed faster, download this brief checklist on front desk upselling.