Hotel branding: How to build a robust brand strategy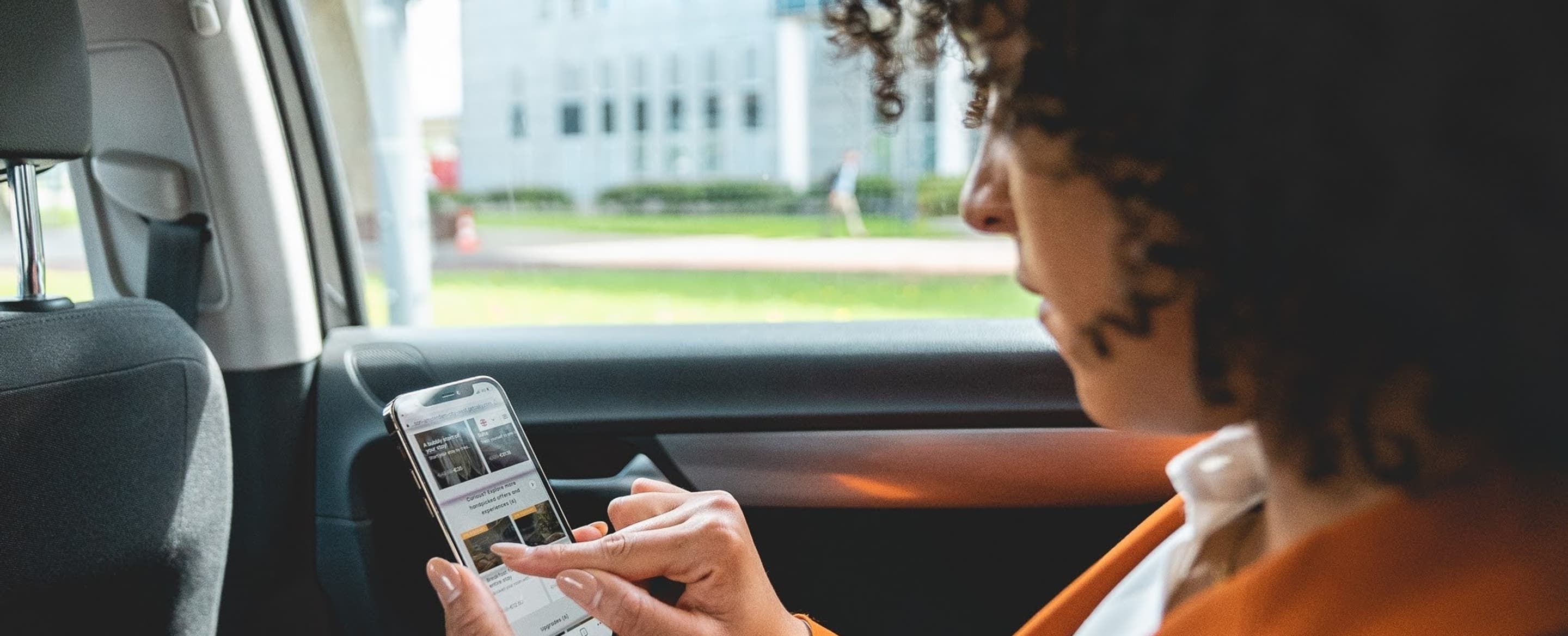 A strong hotel branding is a valuable asset that helps create a lasting impression on your guests. With over 700,000 hotels and resorts in the world, it's essential to make your hotel stand out among the sea of competition.
Creating a brand for your hotel goes beyond the name and logo. It includes everything from the values your hotel brings to the table to the perceptions and feelings your guests leave with. Hotel branding is key to creating a seamless guest experience.
This article covers the ins and outs of hotel branding and gives a breakdown of how to set your hotel apart.
What is hotel branding in the hospitality industry?
In the hospitality industry, hotel branding is the representation of your identity. Hotel branding encompasses the image and essence that your brand wants to convey to guests as well as your brand's perception by existing and potential customers.
What are the steps to nailing your hotel branding?
Confused about where to start? Yes, the many elements of brand building can make it daunting. However, we've listed out a few steps you can take to get started:
1. Find your niche and define your mission
Finding a niche in the marketplace while focusing on your brand's purpose and positioning will help you astutely target potential guests. You can do this by reflecting on your passions, researching and thinking about your audience and what they resonate with, and finding gaps in the market.
By finding your niche and ensuring that your branding reflects your vision, you can make the most of your hotel branding.
2. Study and analyse your competition
To get your hotel branding right, it's crucial that you research and analyse your competitors. This allows you to understand how to position yourself, distinguish your strengths, and better target your potential guests.
By using online travel agencies such as Booking.com and Expedia, you can filter hotels by location and other factors and analyse their offerings. You can stack up your competitors using the following criteria:
Purpose and mission
Target audience
Messaging and visuals
Quality of service
Pricing
Guest reviews
Marketing strategies.
3. Define your target guest
When building a brand for your hotel, remember that it's impossible to cater to everyone's needs and meet everyone's expectations. Making your brand appealing to a certain type of audience will help you drive more bookings from the desired group of travellers. Along with finding your niche, having a target guest profile will help you with successful branding.
Defining your target guest will help you understand their needs. You will be able to meet your customers' expectations and avoid negative reviews.
For instance, if your target audience is business travellers, you will be expected to provide your guests with fast Wi-Fi service, several power outlets, and accessible meeting rooms. If you analyse your guests' needs beforehand, you will be better prepared to fulfil them and market your hotel to a specific audience in a more efficient way.
4. Decide on your name and logo
Your brand's name and logo are essential aspects of hotel branding. After all, your brand will be remembered by its name and logo.
To make your hotel name stand out, pick something distinct and creative and consider how it reads and sounds. Make sure to keep your target guest in mind — will your hotel name attract travellers you are trying to reach? Try incorporating words that people already associate with hotels into the name — you can include words like hotel, inn, or motel.
When designing your logo, create something unique, eye-grabbing, and memorable. At the same time, keep it simple and timeless. Read more about the practical aspect of creating the best logo here.
5. Decide on the look and feel of your brand
Your brand's look and feel must match your brand's purpose and message. The design will be used in all elements of your brand marketing, such as:
Website
Marketing materials (social media, email, ads)
Print-outs (brochure, flyers).
So ensure that you pick a design and colour scheme that conveys the essence of your brand to your guests.
6. List out your USPs
Mapping out your core selling points will help you set your hotel brand apart from the competition. By defining your unique selling points, you can streamline your brand strategy by focusing on the particular benefits your hotel offers. It'll also help you manage how the market and target audience perceives your brand.

What are the components of effective hotel brand building?

While there are many facets to effective brand building, in this section, we've put together the core ones:
1. Brand strategy
Before delving into design and hotel marketing, chalking out a blueprint to solidify your brand strategy is essential.
Remember that your brand strategy will be instrumental in conveying the essence of your brand to your customers. So, ensure that it emphasises your business's mission and aim while highlighting what sets you apart from your competitors. Some of the key components to include in your hotel branding strategy are:
Brand purpose and vision
Brand values
Audience development
Market research
Competitor analysis
Brand voice and message.
2. Brand identity
Brand identity constitutes the visible features of a brand, such as its logo, design, colours, patterns, and fonts that help customers recognise and differentiate the brand from others. Your hotel brand identity should aim to portray the right image of what you offer to your customers while creating a firm impression of your brand.
When designing a distinct brand identity for your hotel, focus on three fundamental elements: visuals, messaging, and experience. Ensure that you align each of these elements with your brand strategy, mainly your purpose and vision. Create a hotel brand identity that customers will remember and recognise.
Features that make up your brand include:
Logo
Colours
Fonts
Design
Pattern
Website
Content.
3. Brand marketing
One of the key elements of branding, brand marketing is how businesses communicate with their target audience and bring awareness to their products and services. Getting this right is important if you want to target the right customer base. You want to use the right voice and channels to convey your business message and story.
For effective brand marketing that'll result in awareness and growth, you can make use of several digital marketing activities to make your hotel stand out. These include:
Website
User experience
SEO
Content marketing
Social media marketing
Email marketing
Advertising.
Hotel branding: 4 techniques to elevate your brand

If you want to take your hotel branding to the next level and boost your brand recognition, discover these four advanced strategies that might come in handy:
1. Set up a loyalty program
Brands with loyal customers increase their revenue approximately 2.5 times faster than their competitors. Setting up a loyalty program is a great way to improve your hotel branding strategy and retain customers.
You can devise a loyalty program for your guests that offers discounts and other perks. You can either set up a tiered system, an accrual system, or a paid membership, depending on your hotel branding demands.
2. Highlight your brand at every touch point with your guest
Upselling is a helpful tool that can be leveraged to improve your hotel branding. Through upselling, you can not only drive more revenue but also improve the guest experience and communicate your brand values.
For example, hotel upselling software like Oaky can help you create a seamless brand experience throughout your guest journey. It becomes extremely beneficial when it comes to building brand awareness, especially among your OTA guests.

Since a pre-arrival email turns out to be the first touch point with your guests in most cases, Oaky helps you customise its look and feel as per your brand guidelines. Moreover, it lets you include a selection of engaging upselling deals and room upgrades enabling you to not only highlight your brand and enhance brand awareness but also generate ancillary revenue.
Strengthen your brand through upselling & boost your revenue
3. Communicate your brand values
By suggesting specific add-ons and upgrades, you can communicate what matters to your brand and what kind of mark you want to leave on your guests' minds.
For instance, if you want to stand out as a creative hotel, via Oaky, you can introduce creative upselling deals like a morning run with a concierge or stargazing on the beach with a bottle of wine. If you're an eco-friendly hotel, you can market green upselling deals such as sustainable transfers or no-housekeeping deals (letting your guests skip daily housekeeping in exchange for some perk (e.g. a drink at the bar).
4. Experiment with aroma and audio branding
The use of auditory and olfactory elements can help reinforce your brand. Playing soothing music in the background or lighting scented candles in different parts of the hotel will help create a great impact on your guests' minds.
With 91% of hotel guests saying that a pleasant smell had a positive impact and 69% of guests saying that a nice smell in the hotel lobby improves their perception of the hotel, it's no doubt that it's crucial for you to help customers enjoy a feel-good factor when visiting your hotel. This may help them spend more time, increasing your revenue.
Why is hotel branding important?
The main goal of building a powerful brand is to establish a stronger emotional connection with your current and prospective guests. With a strong brand identity, you are bound to stay in your guests' memory and facilitate positive word of mouth. This will pave the way for more bookings while also increasing the number of lifelong guests.
1. Stand out from the crowd
With so many hotels offering different services, getting your target audience to notice your brand is not a walk in the park.
It's crucial to have a strong brand positioning that is likely to attract your target market. Offering unique services is just the first step of the way. A strong brand positioning goes beyond that by communicating your brand narrative, value proposition, and brand values.
2. Build credibility and trust
Branding in the hospitality industry can help you cultivate a genuine relationship with your guests, which is important in building trust with them. 36% of Gen Z respondents revealed that they feel strong loyalty toward brands. Devising a robust hotel branding strategy will help build credibility with your potential guests and increase your customer base.
88% of consumers rate authenticity as essential when it comes to choosing a brand. So remember to be honest and authentic in your branding strategies. Be consistent and caring, and keep the communication lines with your guests open.
3. Attract your target guest
When it comes to branding, a one-size-fits-all approach does not work; that's why it's important to mark out your niche market and develop a branding plan to make your hotel brand more noticeable among a specific audience.
While targeting a large audience will get you nowhere, targeting a specific niche by building the right branding plan will increase hotel sales. Moreover, a successful brand strategy will help potential guests resonate and identify with your hotel, leading to more patrons.
4. Attract talent
Hotel branding will not only help you attract guests, but it'll also help you get better candidates. According to CareerArc's 2021 Future of Recruiting Study, 82% of candidates consider employer brand and reputation before applying for a job.
If your brand doesn't have a strong standing in the market, many candidates will be dissuaded from sending in their applications. Good branding, on the other hand, will appeal to a greater candidate base and significantly reduce recruitment time and costs. Investing in the best ATS software can help you reach more potential candidates, streamline the recruitment process, and ensure your brand is seen in a positive light.
5. Increase hotel sales and revenue
Branding will create a unique brand identity, which will help guests feel connected to your business and choose your hotel over others. This will directly lead to an increase in sales and revenue for your hotel.
Additionally, 46% of consumers would pay more to purchase from brands they trust. If you invest in a successful hotel branding strategy, you will receive higher returns in the long run.
Final thoughts
Excellent hotel branding is one of the key elements of success in the hospitality industry. It'll help you rise above the competition, build better word of mouth, attract more customers, and increase your revenue. Showcase your brand from the pre-booking to the post-stay stages, as this will help you to ensure consistent brand exposure and instil a strong association with your hotel in the mind of your guests, helping you attract new guests and build trust and loyalty.