Hotel Marketing Checklist
This checklist is designed to help you nail your digital marketing efforts, reach prospective guests globally and turn your current guests into loyal ones.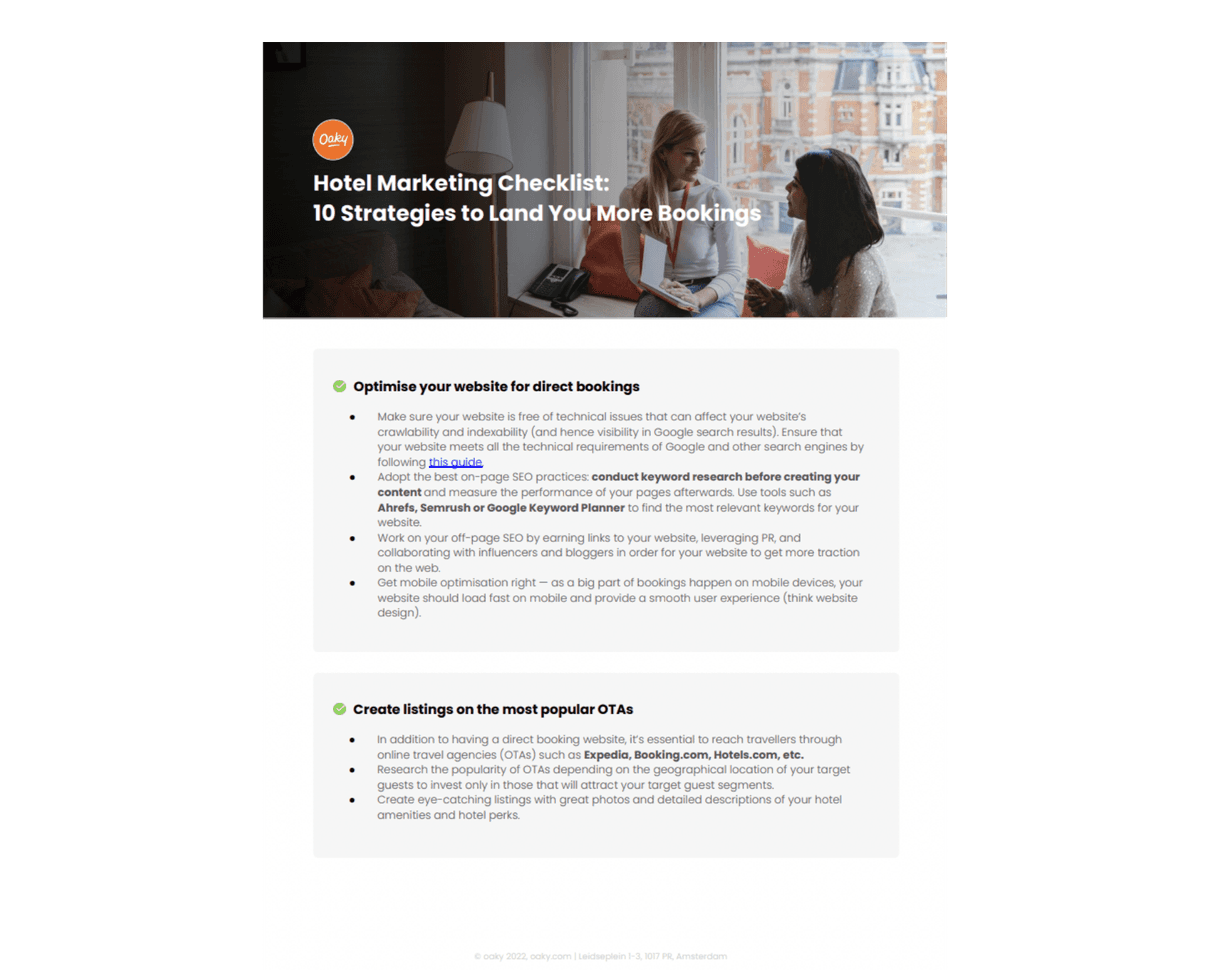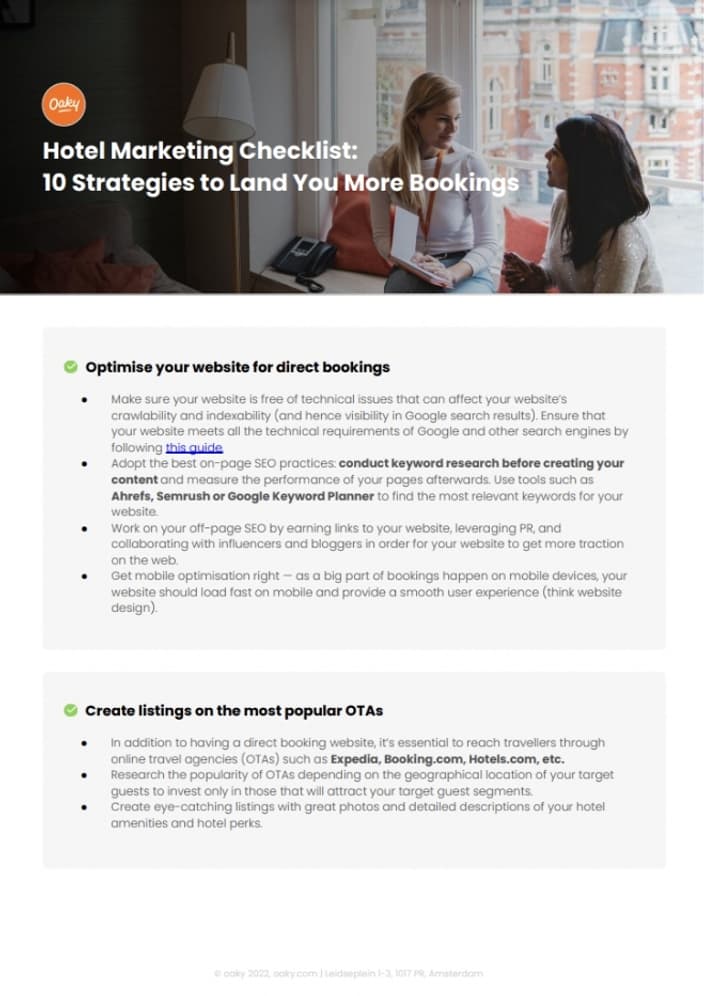 What's inside
Embracing digital marketing in the modern world is a proven way of getting more customers on board. Harness these strategies to get your hotel in front of your target guests. Learn about: 
- SEO for your direct booking website
- Google Hotel Ads
- Video marketing
- And more...
Upsell forecast
Calculate your hotel's incremental revenue potential