Why hotels should make business travellers a priority
Marieke Wisse •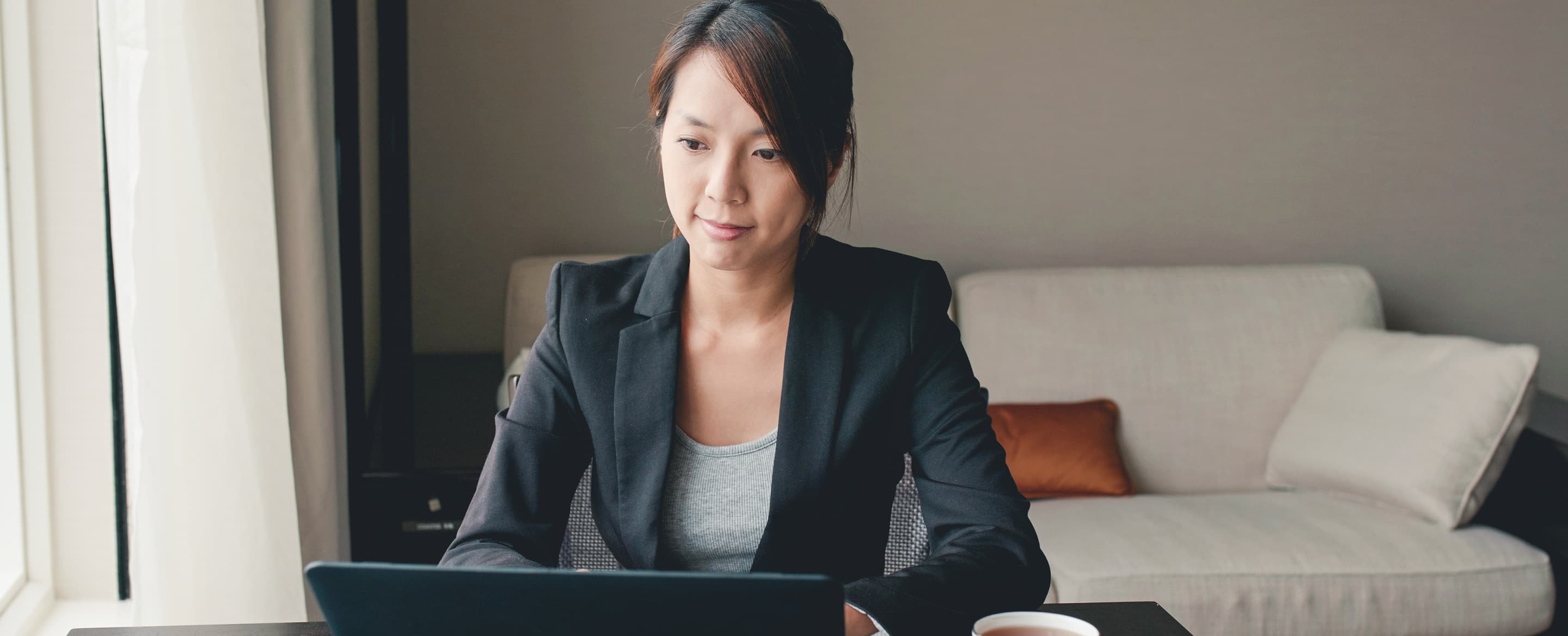 With the number of business travellers rapidly increasing, it's a surprise more hotels aren't trying to attract them to their property.
Are you making this mistake? If so, we'll show you why you should correct course and start paying more attention to this undervalued segment. Of course, we'll also share some ideas on what you can do to attract more business travellers, make them love their stay with you and tell all their colleagues about it.
Curious to learn how providing a set of tailored services can let you benefit from business guests' powerful word of mouth? Then keep reading!
Why are business travelers important for your hotel?
Let's look at a few interesting numbers. A recent report by Rockport Analytics estimated that the business travel segment would grow from $1.3 trillion in 2016 to $1.7 trillion in 2021. One big reason for that is the rising number of trade shows, conferences and networking events taking place where professionals need to be present and companies want to add a personal touch in the digital age by sending executives to meet clients in person.
On top of it being a growing sector, business travel is great for hotels because it's less seasonal and more predictable as events are organized well in advance. Often, their work requires corporate travellers to visit the same place regularly which can lead to solid repeat business if you keep your guests happy.
Also, business travellers talk to each other about the hotels they stay at. If you can provide them with the no-frills service most of them expect and give them great experiences to share, positive word of mouth can work wonders for your reputation and make itself felt in a higher net promoter score (NPS).
Finally, a recent report published by Booking.com for Business highlights that around 70% of business travellers will try to extend their trip by one to three days in order to explore their destination. That's great news for hotels as it leads to extra room nights from existing customers.
In summary, business travellers overall can be seen as a lucrative segment. While there are still subgroups with varying degrees of profitability such as individual business guests and large corporate groups, overall they have easy-to-cater-to needs and can bring you even more guests through their powerful word of mouth.
Convinced that this is a segment you should no longer ignore? Then let's see what you as a hotelier can do to make your property the new go-to destination.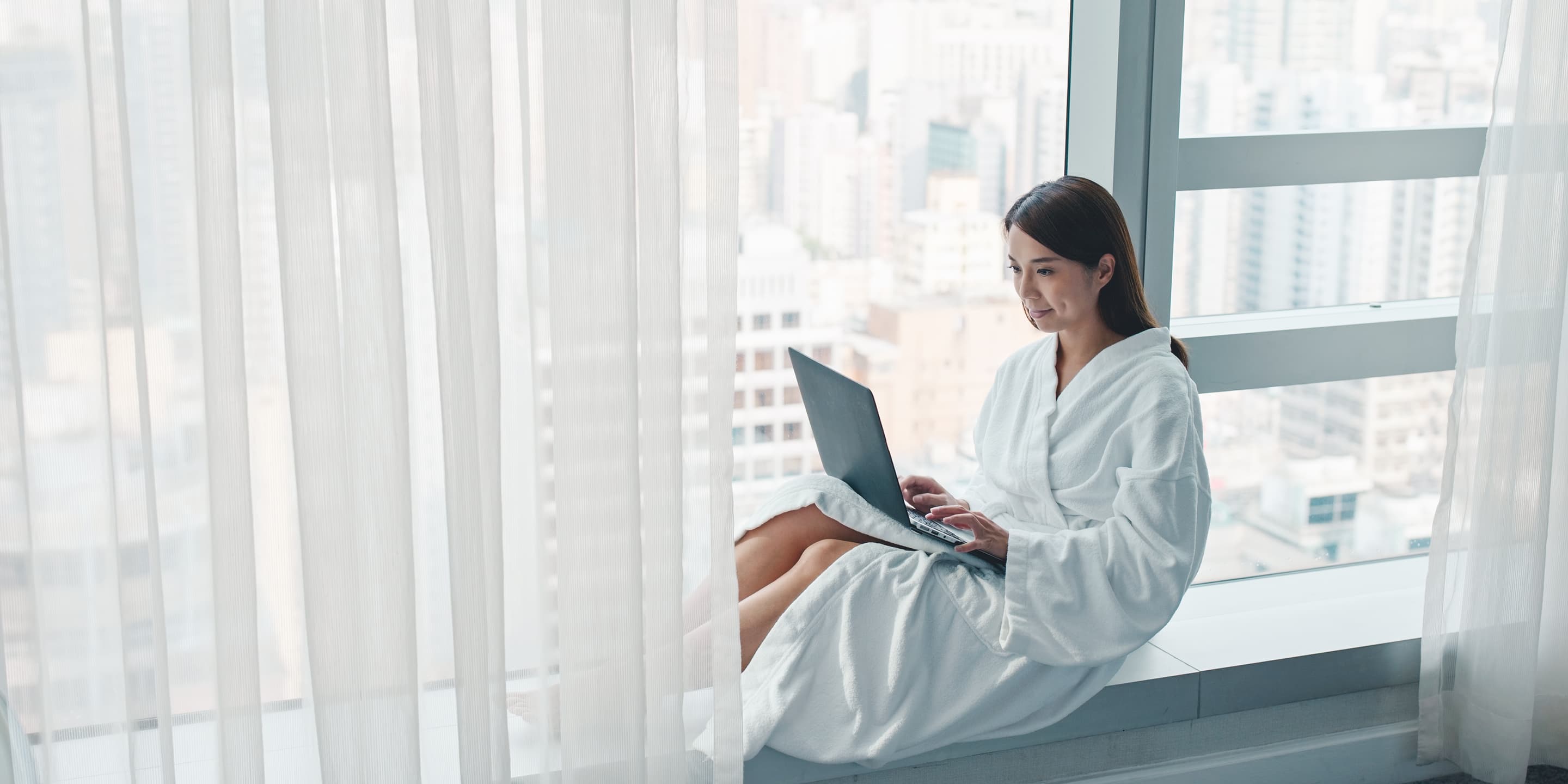 Catering to the needs of today's business travellers
A great start to making your business guests happy, is to provide options to personalise the stay at your hotel and make a business trip less stressful and add a bit of fun and excitement.
This could include offering breakfast deals like in-room and on-the-go options, healthy snack packs to take away or efficient check-in/out and transfer solutions. Other customisations to offer could include extra bandwidth to boost connectivity, quick laundry services, business F&B packages or irresistible wellness treats like a short foot rub or neck and shoulder massage to relax at the end of the day.
Since more business travellers than ever also want to explore their destination, you could even pitch them activities like local walking tours and outings or have some detailed information ready about unique spots to check out in the area. This could include popular attractions, great restaurants or good places to shop or the top three activities business travellers engage in according to Booking.com's report.
In many cases, your hotel probably already offers these services or at least a version of them. Tailoring them to your business travellers' needs and letting them know about all the wonderful things you can do for them is the first step to making them happy and perhaps giving them something to look forward to on their next stay with you.
With millennials projected to make up more than half the global workforce by 2020, and a staggering 38% of them travelling for work (compared with just 23% and 8% of Gen-Xers and baby boomers, respectively), it's important to target this new experience-focused, customisation-loving generation of business travellers the right way, so you convert them into loyal long-term customers.

How Oaky can help you wow your business guests
Personalisation and a hassle-free stay are extremely important to today's business travellers. To help you capitalize on that and provide unique value, Oaky lets you send optimally timed pre-arrival emails to your business guests before they check in to your hotel. In these messages, you can tell them about all your great services and give them the option to book the ones they want ahead of their stay with a single click.
To ensure the appropriate emails and deals go out to the right people, you can create different segments within Oaky based on rate or market codes in your property management system e.g. business corporate, business individual or business group, and by using these segments you can set up deals that are relevant and attractive to your business travellers.
Adding a few deals designed exclusively for business travellers will take your guest's experience to the next level and result in higher conversion rates and, of course, more revenue for the hotel..
Offering tailored services prior to arrival also empowers your front office staff to make necessary preparations to accommodate your guests' requests ahead of time, and instead spend more time on building a personal relationship with your guests when they check-in at the hotel. Hopefully, after providing them with an enjoyable, stress-free experience at your property, full of amazing personalised services and care, you've converted your business guests into loyal promoters of your property.