Contactless check-in for hotels: All you need to know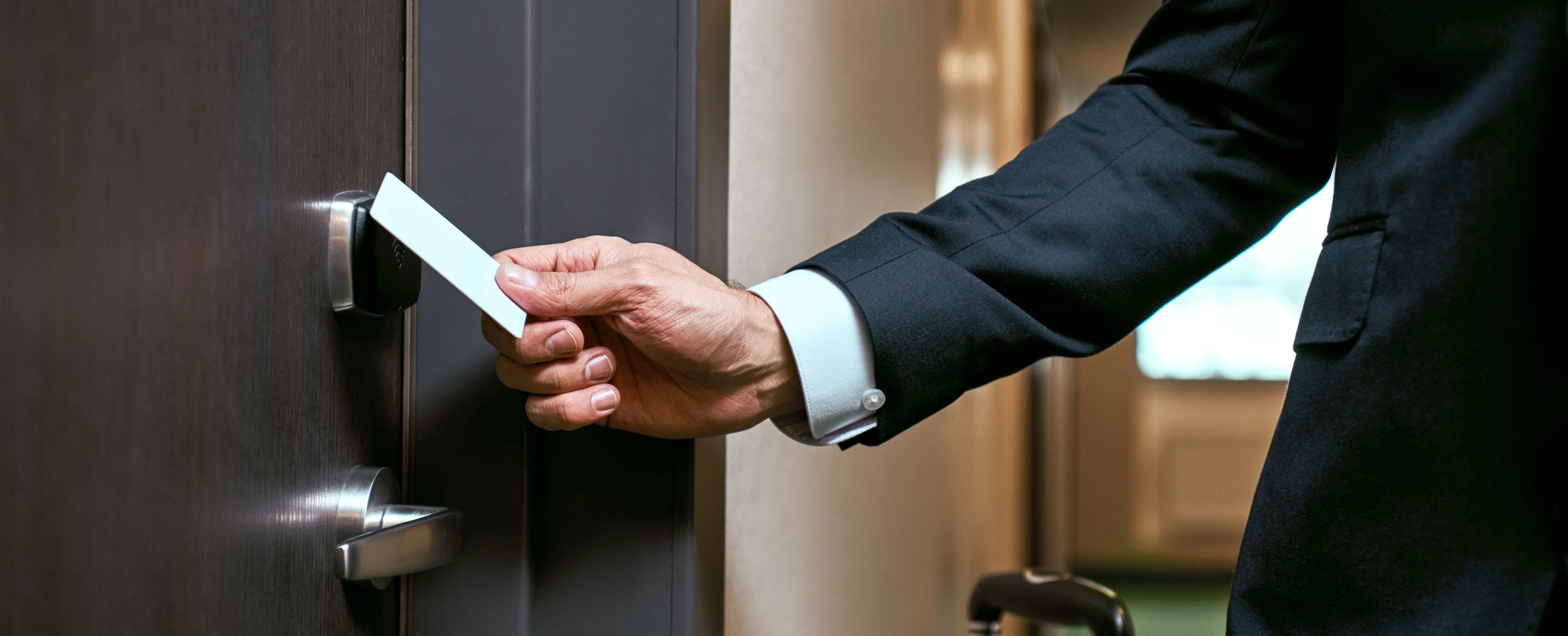 The need for a contactless hotel check-in didn't necessarily emerge in response to the COVID-19 pandemic and its restrictions. Actually, according to credible sources, hotel guests preferred contactless check-in over the traditional check-in process before the pandemic already.
For example, a study completed by Software Advice in 2015 found that more than five years ago 50%+ were already more inclined to choose a hotel that let guests check in via a smartphone.
Hotels are already responding to this "new" traveller need. The Hospitality Industry Trends for 2025 report created by Skift in partnership with Oracle Hospitality reveals that over 60% of execs in the industry indicated that a fully contactless experience is the feature that they are most eager to adopt next. Continue reading to find out how to offer contactless check-in to your guests and which tools to use.
What is contactless check-in?
Contactless check-in is a more efficient way for guests to check in at a hotel. In short, they get a link via email/text that will redirect them to a form that they need to complete and instructions for scanning their ID. This eliminates interaction with the front desk and the need to use a physical key (in some instances).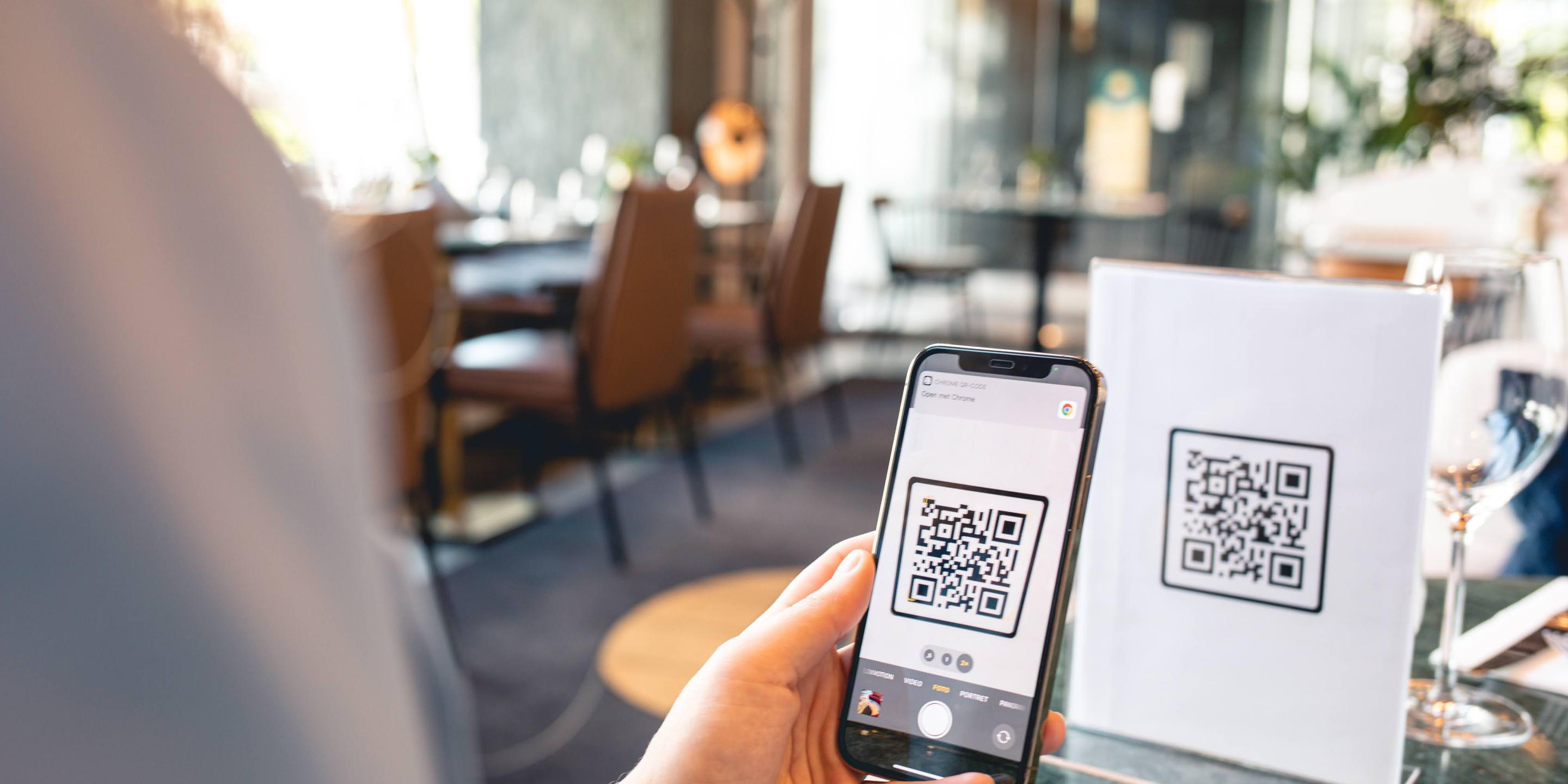 How does contactless check-in work?
As you would expect, the contactless check-in process is pretty straightforward. Instead of having to queue at the front desk, guests will receive a pre-arrival email containing most of the information.
This email will include a link to the online form that needs to be filled out by the guest. It will also give them the option to scan their ID themselves.
After they've completed these two steps, they will receive access to their room. Access will be granted with a digital key via a smartphone. Alternatively, they might receive an access code that they will need to use to collect a physical key for their room.
How to set up contactless check-in at your hotel?
It's crucial that you plan the move to contactless check-in thoroughly. In case you don't want to go completely contactless, you should find the perfect balance between traditional and contactless check-in.
For example, with a hybrid system (in other words, a combination of the two), you can still hand out a physical key without tasking your front desk staff with the rest of the check-in process.
On the other hand, if you feel it's time to go contactless all the way, you'll need to install special locks on all hotel rooms and get specific software to ensure everything is truly contactless.
Whichever approach you decide on, keep in mind the following three tips:
1. Find the best option to fit your hotel's needs
When changing to contactless check-in, there are three main solutions that you can use. These are:

A mobile app

A self-check-in kiosk

A security box with a physical key.
To find the right solution, you'll need to keep in mind the needs of your hotel as well as your target guests.
2. Establish flawless pre-arrival communication
First impressions matter and last much longer than those first few seconds. It's critical that you establish proper pre-arrival communication. To ensure that guests are able to go through the online check-in procedure without extra hassle, you need to send all the necessary information, codes, and links at least one day before arrival.

3. Ensure a smooth check-in on-site
After your guests have checked in via the contactless option, send them a short follow-up email. This follow-up email can be in the form of a checklist. When sending such emails, security should be a top priority for you. For starters, you can use a DKIM generator tool so that the email content won't change and it will be safe from phishing attacks.

Basically, the goal is to double-check if they have done every step in the online check-in process without facing any issues.
The guest arrival process also plays a key role in the check-in experience. To ensure a smooth arrival, put up signs or arrows that indicate where guests need to go. A small action like this can enhance the overall guest experience tremendously.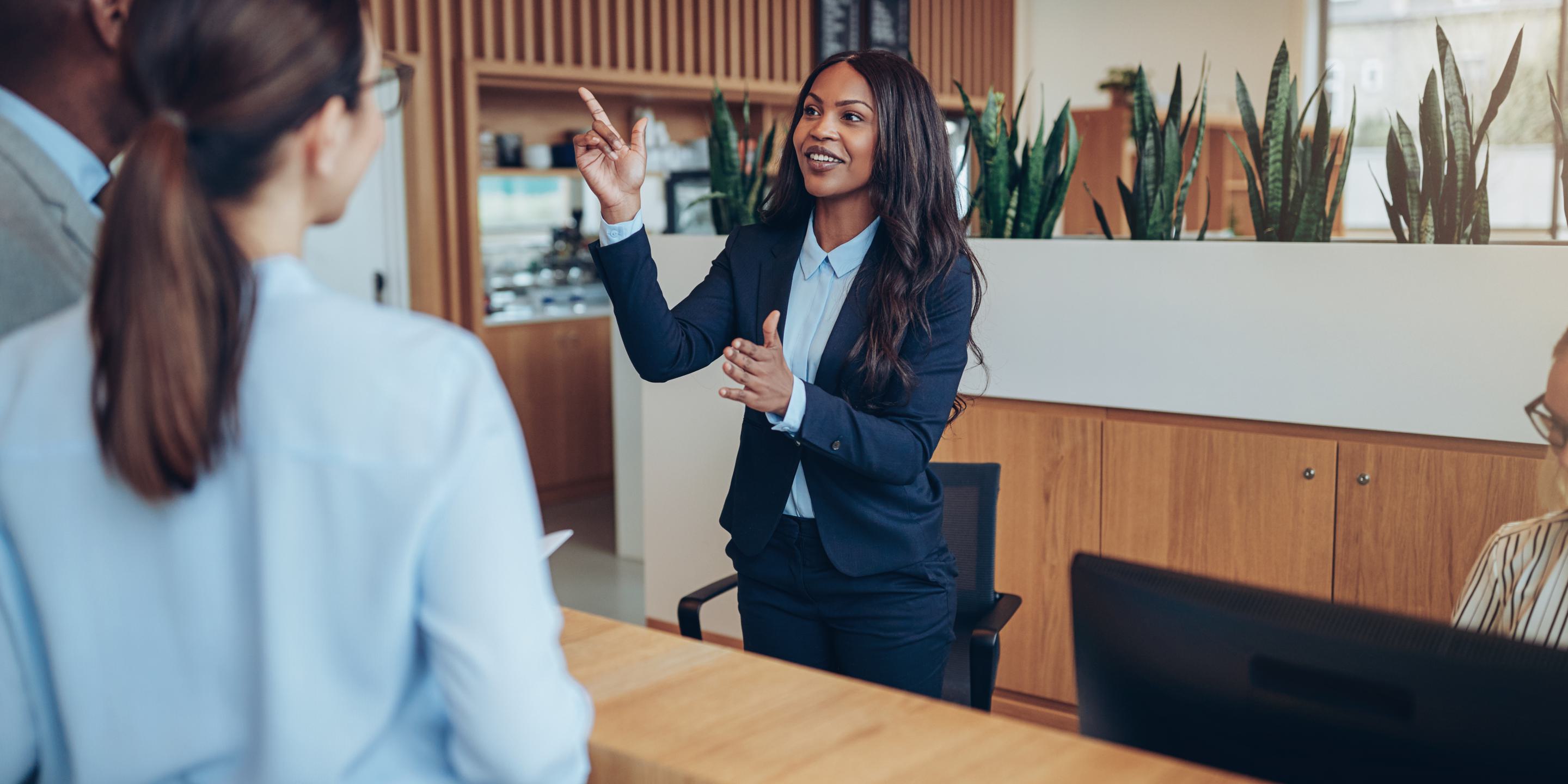 Traditional vs contactless: What are the pros & cons?
Travelling can be exciting and unnerving at the same time. Amid all the new experiences to be enjoyed, there's also a lot of uncertainty. What will the weather be like? Will my room have everything that I need? Will I understand the locals?
The traditional check-in system offers familiarity, something which guests will value as they navigate their way around a foreign destination. However, as travellers become increasingly familiar and comfortable with this type of technology, the advantages offered by contactless check-in will make it the preferred method by far.
What are the benefits of contactless check-in?
One of the beauties of upgrading to contactless check-in is that it offers perks to both parties. Here's how:
1. Eases the workload for your front desk staff
Contactless check-in saves the staff time that would otherwise be used on admin. This allows them to be more efficient in other operations so that they can create an exceptional guest experience during the guests' stay.

2. Provides more convenience for guests
Not only can guests check in at any time, but there's also no queue at the check-in desk. According to research shared online, guest satisfaction scores drop by as much as 50% when there's a five-minute wait at the check-in counter.

3. Collects data about your guests
If you want to understand your guests better, you need data. One of the invaluable benefits of contactless check-in is that you can customise the form they need to complete to collect data that will help you with email targeting and hotel guest segmentation.

What's more, by knowing which of your guests prefer the digital format, you can improve your pre-stay and in-stay upselling efforts and send them personalised offers (add-ons) in digital format.
4. Improves guest communication
By offering contactless check-in, guests become aware that they can always receive additional information or support online. This saves them the hassle of engaging in real-time talk. Not all guests mind in-person communication. However, there are some who don't like this type of interaction, while others, like business travellers, are simply too busy.

5. Boosts revenue
Contactless check-in works well with other systems, such as upselling software. The upselling technology can seamlessly offer enticing deals and add-ons, such as in-room high tea, breakfast throughout the stay, or a 60-minute yoga session or photo shoot.

Contactless check-in software for hotels
Depending on the current hotel management software that you use, there are a number of property management software and mobile check-in software solutions that can help you to integrate contactless check-in seamlessly while also using an upselling software like Oaky to amplify your revenue.
You can, for example, check out the following tools.
PMS:
For those already using Mews products, this can be a good addition. It lets you give guests the option of checking themselves in. With it, guests can complete and sign registration cards, scan their ID, and even pay for their stay. As it's integrated with the Mews ecosystem, all interactions made via the kiosk tool will get updated in Mews Operations.

StayNTouch is a PMS-integrated guest kiosk that lets you streamline the check-in (and checkout) experience. It also includes an integrated digital key and payment option if you're ready to go completely contactless. One of the unique features of StayNTouch is its level of customisation. You can customise it to fit your existing branding to ensure it blends in seamlessly with your current setup.
Shiji Enterprise Platform offers various PMS solutions to the hospitality industry. You can, for example, check out the Kunlun Smart Tools. With this solution, you can let your guests check in anywhere and let guests sign digitally via a touch screen too. By removing friction during check-in, you reduce wait time and improve the overall guest experience.
Mobile check-in software:
HiJiffy offers a virtual concierge service to hotels that's available round the clock. With the help of their features, hotels can offer their guests online check-in via pre-check-in forms as an option. Hotels can then gather data directly into their PMS to refine their customer experience. It also offers a front-office AI agent that can provide guidance when requested.

OpenKey is regarded as one of the top providers of digital key solutions. With the help of their software, guests can unlock their room using their mobile device. It can also offer mobile check-in to create an end-to-end contactless experience.

Operto needs no real introduction. As one of the leading names in hotel software, they can also help you to offer a digital check-in via a digital front desk. What makes Operto such an attractive option is that you can create your own branded guest app. This means that you can select custom colours and insert your logo to ensure that brand awareness is maintained throughout the stay.

SALTO is one of the top names in hospitality access control. It offers smart, keyless and digital access for guests, helping to improve the guest experience.

INTELITY has certified integrations with PMS solutions and lock systems, making it one of the most reliable options. With it, guests can check in from wherever and open their room with Mobile Key. More than one guest? No problem as it also lets guests share keys securely.
Akia is a two-way communication platform that's powered by artificial intelligence. It integrates with a number of PMS solutions and digital keys to help you streamline check-in. Included in its features are digital registration cards. This way, hotels can let their guests read and sign digital hotel registration cards prior to arrival, eliminating the need for in-person contact at the front desk.

Final thoughts
It's important that hoteliers embrace new technology that will allow them to keep up with the latest industry trends. Research suggests that in the next few years switching from traditional check-in systems to contactless check-in will be one of the smartest moves that you can make.
While you're at it, why not take it one step further by adding an upselling software like Oaky? It will contribute to a fully digitised guest experience that many guests expect to receive when checking in at a modern hotel.
Curious to see in action how upselling automation can be incorporated into the check-in phase?

Unlock the power of upselling