Business travellers: How do you attract them to your hotel?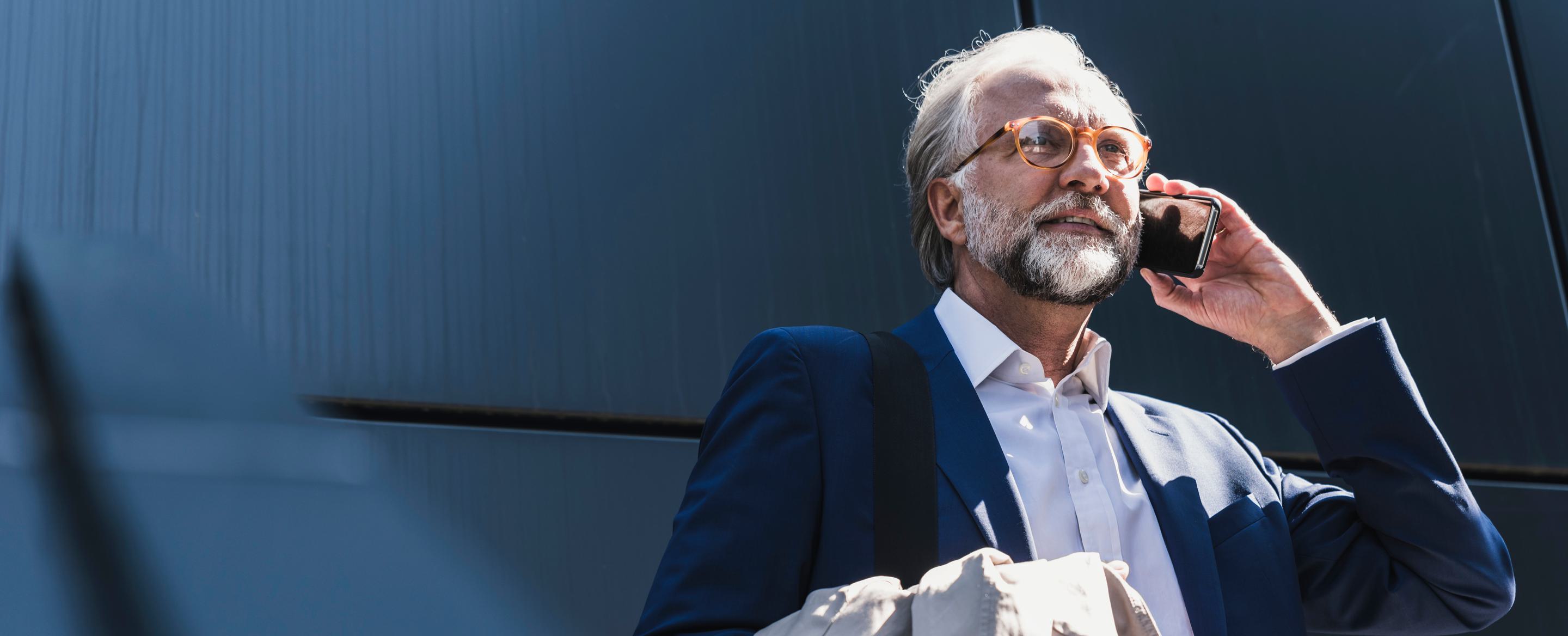 Despite the consequences the pandemic has had on the business travel sector, business travellers still remain one of the most lucrative segments. The size of the global business travel market is expected to add up to over $2 trillion by 2028. What's more, Deloitte predicts that business travel spending will reach 80% of 2019's levels by the end of 2022 already. To take advantage of the rebound in corporate travel, you'll first have to revisit your hotel offerings.
The needs of business guests are no longer completely the same as they used to be a few years ago. However, given how much money business travellers generate for the industry, it's crucial to win over this segment.
To help you cater to this segment more effectively, we've put together this quick guide for you. Get to know the different types of business travellers and explore how you can meet their unique needs.
What is business travel?
The business travel market is a sector of regular tourism and refers to the group of people travelling for business reasons.

Who are the modern business travellers?
The business traveller (or corporate traveller) segment encompasses people from various age groups and job positions. Not only are their demographics different, but, even though the main purpose of their trip is business, there are also various reasons why they might need to travel for work. Some travel to attend a quick business meeting, while others for three-day corporate conferences or a week-long company retreat.
Millennials make up the largest part of the business traveller segment. These sociable travellers were born between 1981 and 1996 and value technology and fast connectivity. They prefer to book everything themselves, mostly via their smartphones, then having to work through travel agents. They're also more concerned about personal safety and less reluctant to pay for travel insurance for their business trip.
What are the three types of business travellers?
Not all travellers approach business trips in the same way. For some, it's strictly business, while others try to make the most of corporate travel by either splurging a bit on, for example, food and beverage or mixing it with pleasure.
Here are three of the most common types of corporate guests:
1. Bleisure travellers
Bleisure travellers combine business travel with leisure travel. In fact, research completed by Expedia Media Solutions reveals that bleisure travel is huge. Before the pandemic, over 60% of business trips included a leisure portion. Usually, these types of business travellers will extend the duration of their trip to have some time to visit popular tourist attractions.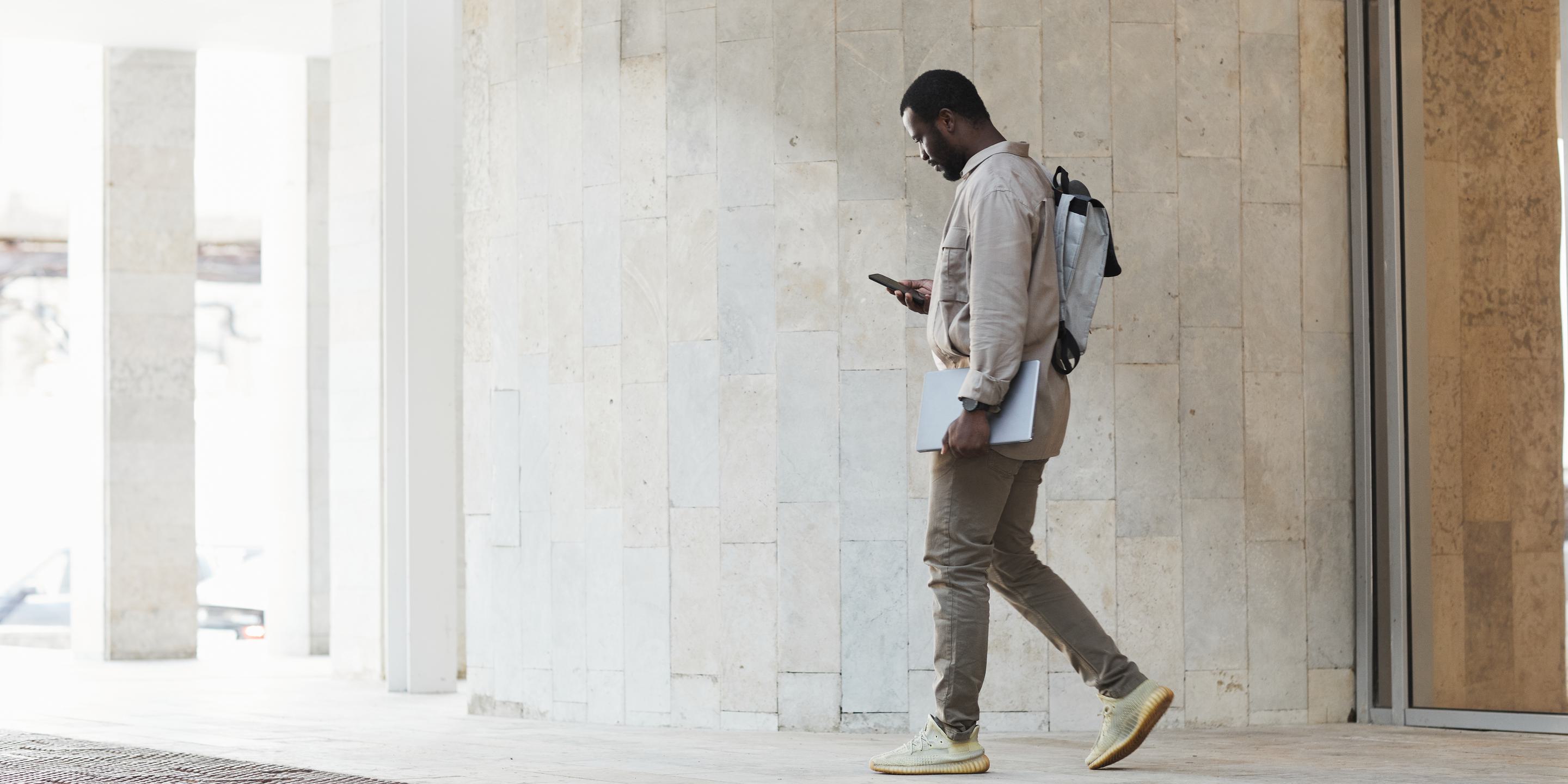 2. Luxurious business travellers

Luxury business travellers usually hold a high position at a multinational company. As they're not pressed for cash, they have higher demands and are interested in amenities like hotel rooms with modern furnishing and a five-star restaurant. While their demands might be more difficult to meet, hotels that manage to appeal to this group of travellers will win over some of the most loyal guests.
3. Busy business travellers
As the name suggests, busy business travellers' calendars are filled with job-related events. This leaves them with little time to soak in everything that the city has to offer. Instead, they will rather enjoy the amenities provided by their hotel, like an indoor swimming pool or spa.
What are the needs of business travellers?
Your offerings and hotel branding will ultimately depend on which group of business guests your hotel caters to. However, the following basics are the same for all types of business travellers.
1. High-speed Wi-Fi
Business guests are focused on efficiency. Considering that they spend several hours per day online, it's key that you offer reliable, fast Wi-Fi. In fact, it's become an expectation that a hotel will offer free, high-speed Wi-Fi.
2. Workstation and meeting spaces
Additionally, convenience is also key. To help them prepare for a meeting, ensure that each room is fitted with a comfortable workstation. It should have ample lighting and enough power outlets. Alternatively, you can consider offering co-working spaces.
Offering on-site meeting spaces is also essential. Many business travellers have very hectic schedules and can't afford to travel across town just to find a suitable venue where they can meet.
3. Hassle-free check-in
Air travel can be exhausting and to help guests recharge for work, it's important that you make the check-in process as smooth as possible. You can do so by offering contactless check-in or 24/7 check-ins at the reception. After all, business guests don't always have the luxury of choosing their travel times and might need to check in after traditional business hours.
4. Contactless guest experience
In addition to a contactless check-in, you can provide a contactless option of booking services and add-ons. For this, a tool like Oaky can come in handy. With Oaky, a guest will get a set of upselling deals and upgrades pre-arrival and can book them via their smartphone at their convenience.
Oaky's segmentation feature will help you make sure that only relevant deals will be presented to your business guests (for example, a room upgrade with a workplace, access to a business lounge, business lunch options, etc.).
See Oaky Segmentation in action
5. Personalisation
Business travellers should be served differently from other guest segments. To help you create a personalised guest experience tailored to business guests, upselling can be very effective.
For example, in the Oaky dashboard, you can set up a business guest segment and match upselling deals to it. This way, whenever you have a business guest, only relevant upselling deals and upgrades will be suggested. As business travellers will find these promotions more relevant, the chance that they will actually book an add-on service is higher.
6. Healthy F&B options + other healthy lifestyle amenities
As business travellers are not purely travelling for leisure purposes, they prefer to stick to their normal routine. This means that most still prefer to eat healthily. To make this as easy as possible for them, offering a wide range of healthy food and beverage options that include sit-down options, as well as takeaway options for when they're pressed for time, will be welcomed.
7. Transportation
Transportation might not be an essential service for a hotel, but it remains one of the most popular services, especially among corporate travellers. For example, offering round-trip shuttle services to and from the airport will be welcomed by solo business guests as well as big groups of execs who can use this time to strategise en route.
8. Iron and ironing board
Corporate travellers will want to look their best for their meetings and presentations, whether virtual or in-person. So make sure to provide a full-length mirror, iron, ironing board, hair dryer, steam cleaner and suit hangers in the hotel room.
What are the most popular upselling deals and room upgrades among business guests?
We've recently completed research about the best-performing service deals and upgrades for corporate travellers. Popular room upgrades include:

A superior room

A deluxe room

A junior suite

A standard double room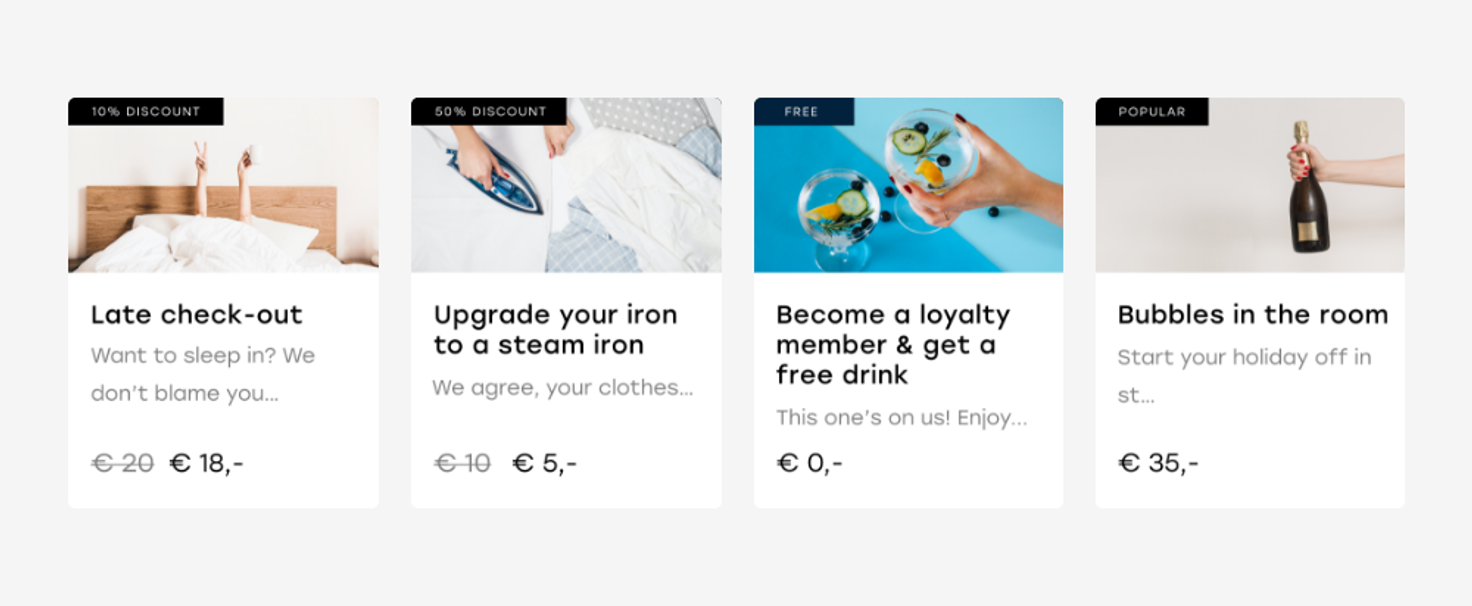 Business travellers deals
With regards to service deals, our findings revealed that essential services that help to make a business guest's journey easier are in demand. Parking for their car and parking information sell well. Corporate travellers are also ready to become loyalty members and are interested in elite hotel rewards. Though, it's not all about them, and, according to our findings, "going green" is a really attractive option for corporate travellers. In short, this is when guests refuse housekeeping in their room for the duration of their stay. Their kindness towards the environment is rewarded with a free perk like a pizza on the house. Other top-performing services deals are:
A late checkout

Spa entrance

Sparkling wine.
How to attract corporate travellers to your hotel?
In addition to ensuring that you meet the needs of business guests, it pays to go over and beyond the basics. From offering a shuttle service to creating social media ads, there are a great number of effective strategies that you can try out. To help you attract this valuable segment, you can, for example:
Create a loyalty program specifically for business guests

Offer corporate rates and benefits

Highlight your hotel's business-friendly features and facilities online

Work with your local Chamber of Commerce to host a networking event

Organise networking events with local business leaders

Invest in a fitness centre so that business guests can continue with their routine

Suggest upselling deals and room upgrades tailored to business guests pre-arrival. This will give them the ability to customise their stay in advance, while your team will get plenty of time to provide the best guest experience.