11 Types of hotel guests and how to tap into their needs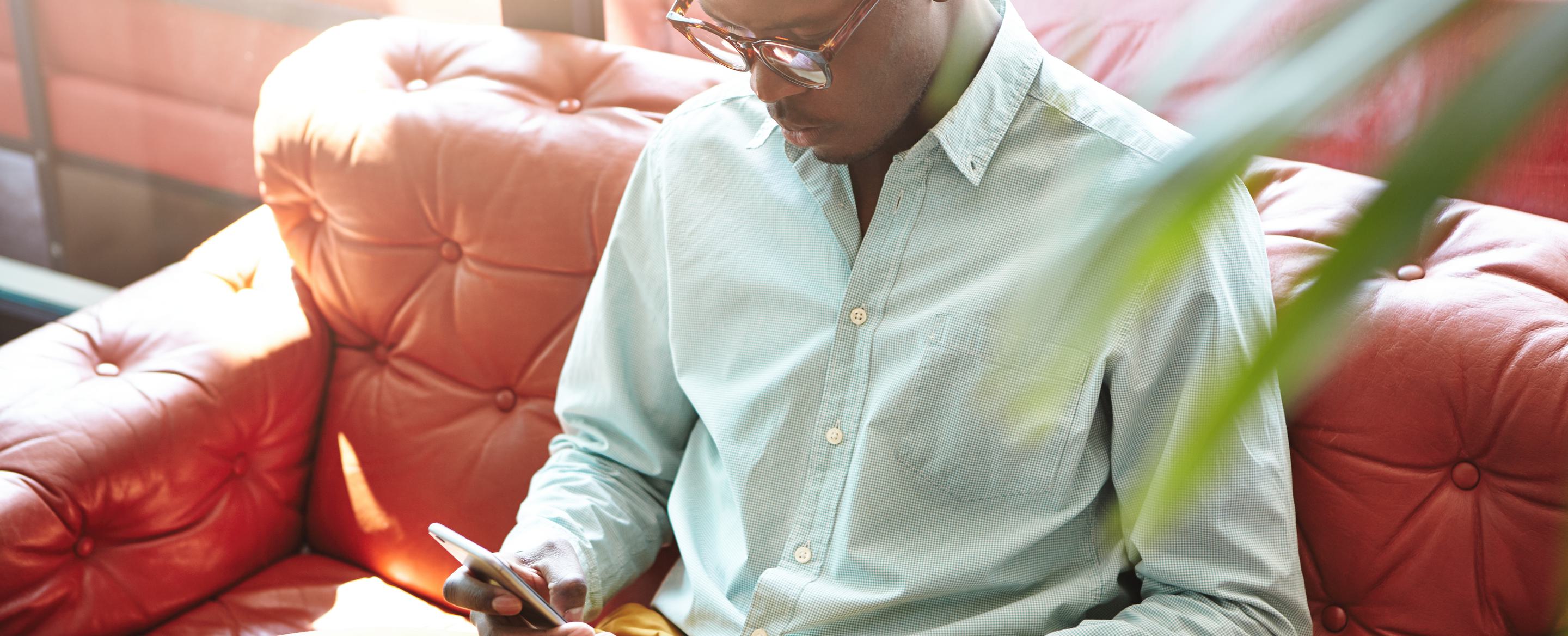 While you might have your ideal guests, the reality is that there are most likely different types of hotel guests that might be visiting your hotel. With personalisation gaining more importance, it's crucial that you segment your audience and define guest personas to meet hotel guest expectations and create the right experiences for each guest. By doing so, you will improve guest satisfaction, helping you to generate more five-star reviews.
For this reason, it's key that you create guest personas when you're busy crafting your marketing strategy. If you don't know who your typical guest is and their reason for travelling, you'll have a much harder time deciding which features, services, and amenities will offer them the most value.
So, once you've created a few possible guest personas, you're one step closer to creating an environment that will meet their unique needs and expectations.
To help you with this fundamental task, continue reading to find out more about the most common types of hotel guests and how to tailor your offering to appeal to their unique needs.
What Is a Guest Persona?
A guest persona is a fictional guest who forms part of your target market. In other words, they are the type of guests who are very likely to visit your hotel. To create this guest persona, hotels typically turn to the raw data and insights that they've gathered.

What Are the Most Common Hotel Guest Types?
Depending on your hotel's strategy and amenities, you might be already catering to one of the following guest personas:

Leisure travellers

Business travellers

Wellness travellers

Luxury travellers

Family travellers

Green travellers

Digital nomads.
However, this list is not exhaustive, and each segment can be split into a few smaller ones. For instance, the leisure traveller segment includes solo travellers, couples and families with kids who travel for leisure purposes. Business travellers can be divided into bleisure, busy and luxurious travellers, etc.

1. Leisure travellers
Who they are: Leisure travellers' reason for travelling is purely recreational. From being event attendees at a concert to simply wanting to support local tourism, there are various ways they plan to have a good, relaxing time.

What they expect from their stay: The typical guest that travels for leisure purposes is price sensitive. This doesn't necessarily mean that they're only looking at cheap hotels but instead at accommodation that offers some type of hotel package. In addition to prioritizing value for money, they're also on the lookout for hotels that offer a decent selection of on-site recreational facilities like a swimming pool and hotel bar.
How to cater to leisure guests: If you want to attract more leisure guests, your hotel needs to offer various amenities. Then, to sweeten the deal, consider offering custom offers that they will view as value for money.
2. Business travellers
Who they are: There are three main types of business travellers: busy guests, luxurious business guests, and bleisure travellers. All of them are there for work but might approach their business trip differently.

Business travellers will usually not have time for sightseeing, but everyone needs to eat, right? So, they're often on the lookout for coffee shops or restaurants where they can combine business with pleasure. Then, after a long day of business and potential in-person meetings at a local eatery, they will normally return to their hotel room to get a good night's sleep.
What they expect from their stay: Your typical business traveller has a full schedule and will be grateful for services that will make their stay easier and help them save time. These might be access to convenient co-working spaces with high-speed WiFi, transport, available parking, customised room service and a decent hotel restaurant.
As they're not on holiday, they would also like to continue with their normal routine, which might include eating healthily and exercising daily. It's also worthwhile to keep in mind that their employer usually pays for the trip, but other personal expenses will be for their own account. This means that their budget is limited.
How to cater to business travellers: Ensure that the room has a well-lit area with multiple charging points that they can use as their physical office space while they're away from their permanent office. Alternatively, include a list of nearby coworking spaces or coffee shops that will be conducive for meetings. Internet access, preferably free, is also a must, and an on-site laundry service will be welcomed.
3. Health and wellness travellers
Who they are: Wellness travellers' reason for visiting a destination is to boost their own health. For some, promoting their physical health will be more important, while other travellers in this category will pay more attention to their mental well-being. Whichever area they decide to focus on more, it's all about self-care. These guests often travel alone so that they can make the most of their "me time".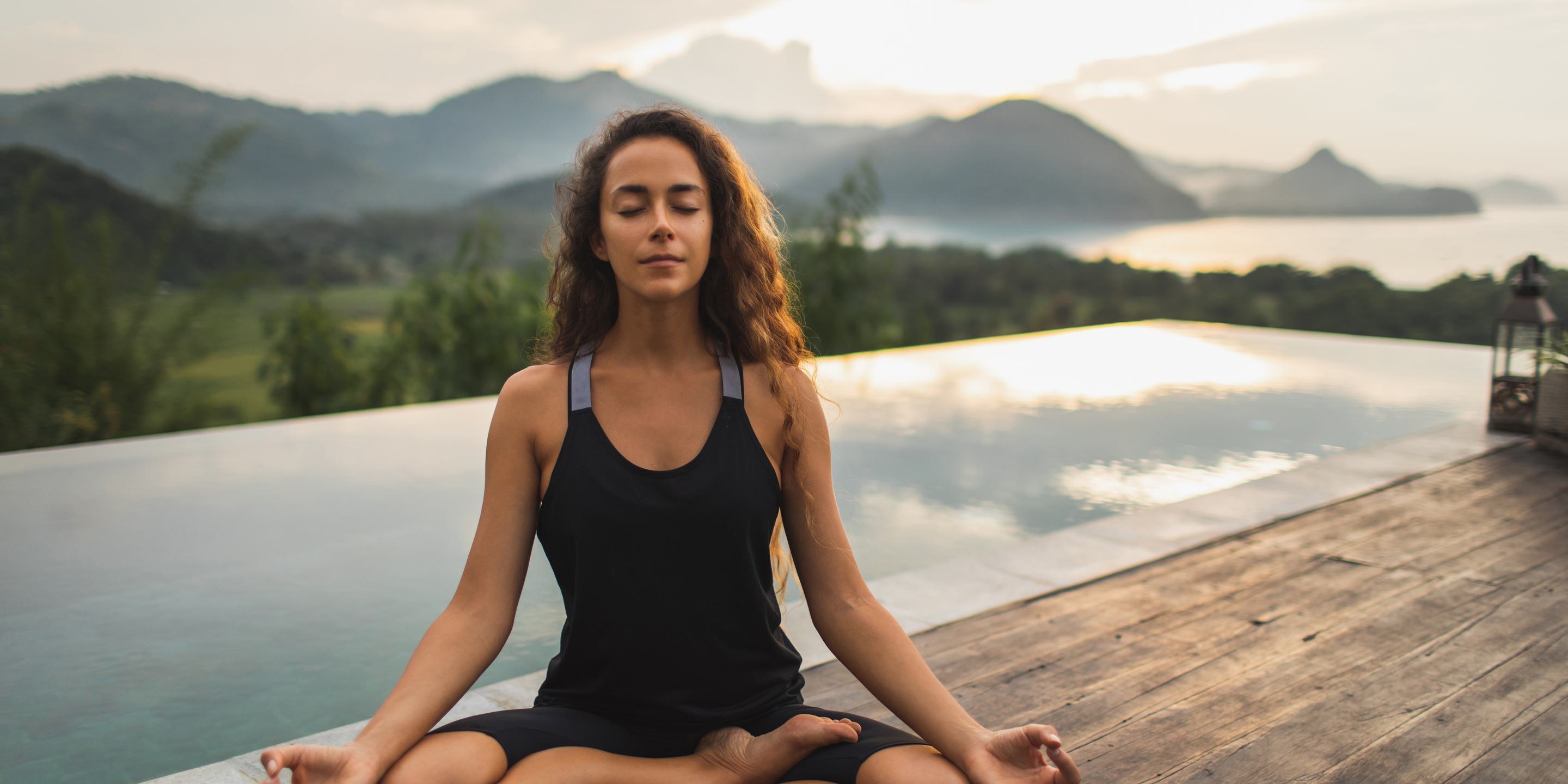 What they expect from their stay: Wellness travellers are looking forward to a relaxing trip that will promote healthy habits. They will expect an environment that supports a wide range of fitness activities, but also a place where they can meditate and practice mindfulness.
How to cater to wellness travellers: When catering to health and wellness travellers, it's key that you create the right environment that will promote a healthy lifestyle. This starts with paying extra attention to cleanliness. Ensure that your guests know which health and safety steps you've put in place.
Your second focus area should be your on-site amenities and services. Needless to say, a spa centre and gym are must-have features. As they can have different expectations, also try to include the following selection of offerings:
yoga and/or pilates classes,

discounted spa treatments,

healthy meal options (including vegan options),

a private local fitness instructor,

and a guided outdoor hike.
You can also try to add your own on-site health shops or host local farmers' markets.
Present your deals via pre-arrival messaging to increase the effectiveness of your upselling efforts. According to our research, sending a pre-arrival email 12 days prior to a guest's check-in can lead to 10-11% deal conversion rates. Get inspired by our upselling deck filled with wellness deal ideas to impress your wellness travellers:
4. Luxury travellers
Who they are: Unlike leisure travellers, luxury travellers are willing to pay more for accommodation and services. They're ready to splurge to enjoy an exclusive experience. They're generally older, travel as couples, and know what they want.
What they expect from their stay: Luxury travellers expect that they will get more, even if it means that they'll need to pay for it. In short, they're searching for hotel that are known for their impeccable service and high-end amenities.
How to cater to luxury travellers: To appeal to luxury travellers, focus on improving the comfort of your hotel and highlight what makes your hotel exclusive. In other words, what sets your hotel apart and which one-of-a-kind amenities and experiences can you offer? You can, for example, offer private tours and exclusive dining experiences.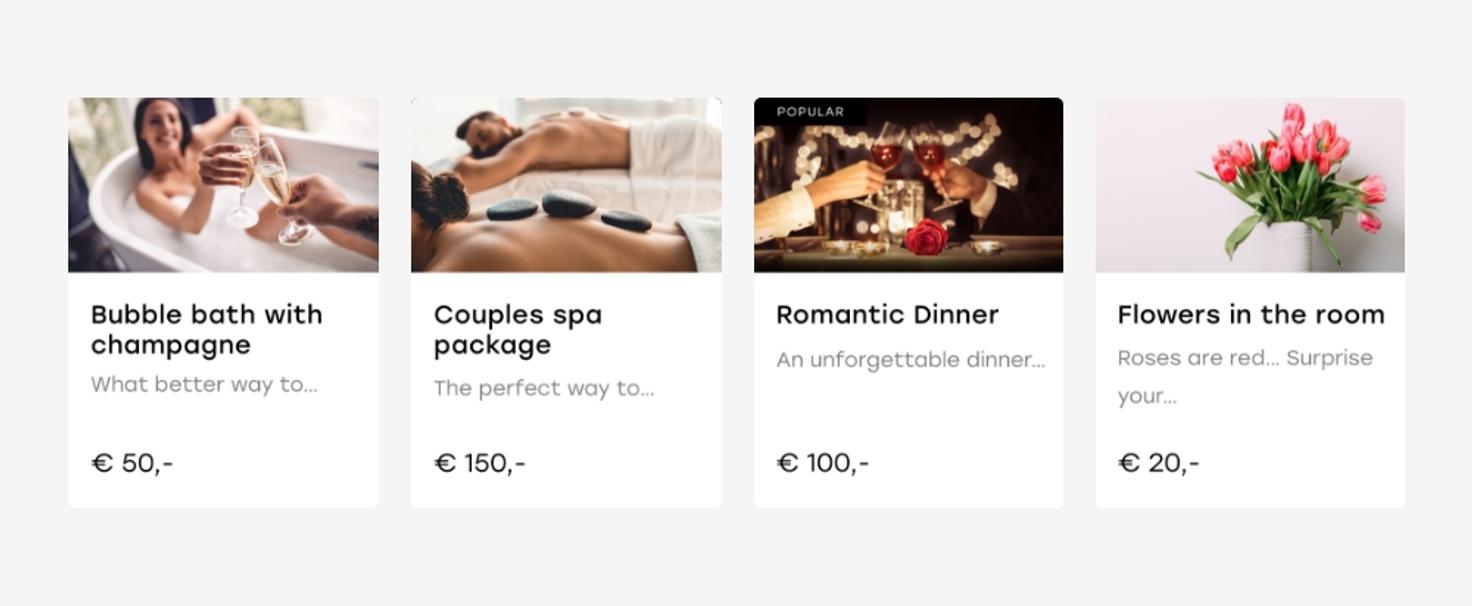 5. Family travellers
Who they are: Many family travellers are from the millennial generation. That said, there's also an increase in multigenerational travel. So, nowadays your typical group of family travellers can include members from multiple generations, like grandparents, cousins, and other relatives.
What they expect from their stay: Travelling with little ones isn't always easy. You might find that these types of hotel guests have more needs and expectations (and with very good reason).
They also like to plan in advance. This way, they can make sure that there are enough family-friendly attractions that everyone will enjoy and that they stick to their budget. As they're travelling with members who can't necessarily contribute financially, they have to be more budget conscious.
How to cater to family travellers: One of the biggest challenges of catering to families is that you'll need to ensure that your hotel's offering will appeal to travellers from different generations as well as the family unit as a whole.

You'll have to offer various activities and certain amenities that will appeal to the kids, like a jungle gym, while also offering group activities that young and old can enjoy together, like a family game night. Then, to give parents the opportunity to have a holiday as well, offer babysitting services. Make sure that the hotel rooms also have a few items to keep the little ones busy, like board games or picture books.
6. Green travellers
Who they are: Green travellers like to follow the same sustainable lifestyle that they implement at home when they hit the road. This means that they will keep in mind the impact that their travel plans have on the physical environment.
What they expect from their stay: Green travellers' main need is to incorporate sustainability in as many aspects of their travel as possible.
How to cater to green travellers: Transportation is one of the biggest contributors to global warming. To help green travellers reduce their carbon footprint, provide information on local public transportation services or help them travel by bike by offering bicycle rentals or guided walks if they prefer to travel on foot.
Though, for this guest type, it's not just about their own actions. They also prefer to support hospitality businesses that have put in place measures to clean up their own act. So, to appeal to their values, ensure that hotel management implements various hotel sustainability practices to save water and energy, limit solid waste, and employ locals fairly.
Give your guests the opportunity to book green upselling deals pre-stay:
7. Backpackers
Who they are: These types of travellers are more budget conscious than other hotel guests and travel with small luggage. Being more price-sensitive means that these guests are ready to sacrifice comforts and opt for less sophisticated stays to save costs. To maximise their budget, they often choose more affordable accommodations such as hostels, cheaper hotels and less pricey vacation rentals.
What they expect from their stay: Backpackers aim to visit and explore as many places as possible and immerse themselves in genuine local experiences and stay in local communities. They are curious about local people, cuisine and experiences and look for like-minded individuals to connect with during their stays.
How to cater to backpackers: If you target backpackers, be sure to provide more affordable accommodation options. They will also appreciate more insider information on local food, culture and the best places to visit and explore. Creating curated guides for those seeking local experiences and maps to explore these places will certainly strike a chord with this type of hotel guests.
8. Digital nomads
Who they are: Digital nomads more often than not work remotely. This means that they can work from any location as long as they have a place for their laptop, fast Wi-Fi, and some peace and quiet. They typically travel with a number of electronic devices, but as for companions, that's where it stops. It's rare for them to travel in a big group.
What they expect from their stay: The needs and expectations of digital nomads are actually pretty straightforward. They need fast Wi-Fi that they can count on (preferably free) and a relatively flexible environment that can double up as a place where they can work and unwind.
How to cater to digital nomad travellers: While this type of hotel guest mostly travels alone, they still value community. When they're in the company of like-minded guest travellers who possibly share their type of lifestyle, they will feel at home.
For this reason, it's a good idea to create versatile public areas that can create a sense of community. Alternatively, create a list of local flexible public spaces that are nearby where they can hang out with a fellow digital nomad or business traveller.

9. Boomer travellers
Who they are: Hotel guests from the boomer generation refer to guests born between 1946 and 1964. They've already retired or will be retiring soon. They often travel several times per year, and in many instances, they can also afford to spend more. They also usually use hotel loyalty programs to make their bookings and travel as couples or in bigger groups.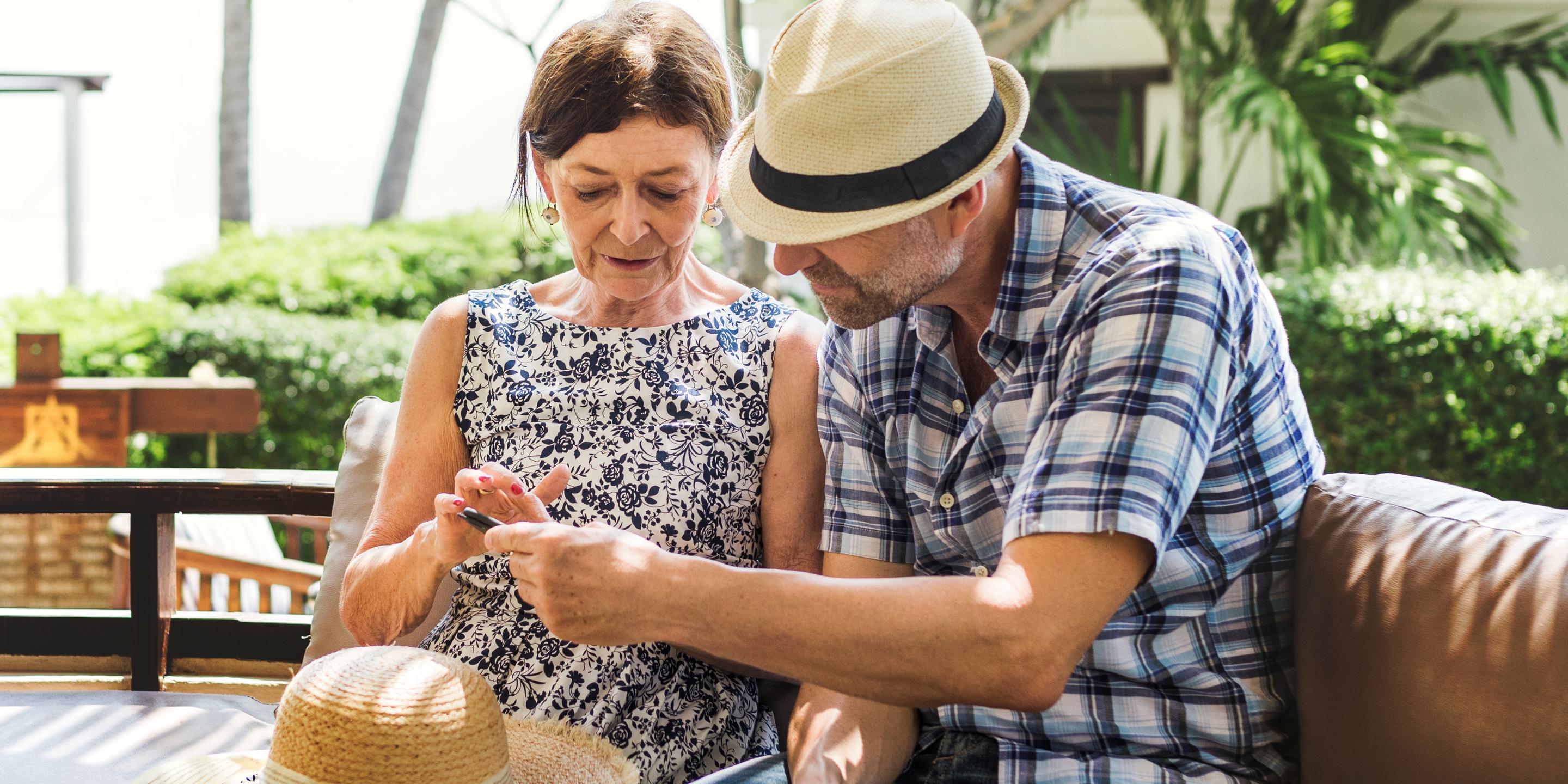 What they expect from their stay: While many of them have a bigger budget, they're still on the lookout for loyalty programs. Also, unlike younger travellers who might still try to combine leisure with business, guests from this generation are focused only on having a good time. It means they dedicate more time to connect with locals, explore the sights, and eat authentic dishes.
How to cater to boomer travellers: Whatever you offer, ensure that it's easily accessible. For example, instead of letting them explore the city centre on their own, they will appreciate guided sightseeing tours. You can also partner with local businesses to offer them, for instance, a dinner cruise. As for your own amenities, offering some type of loyalty program will definitely work in your favour.
10. Millennials
Who they are: Travellers who fall into this age group were born between 1980 and 1995. As they're still far from retirement, their work schedule is still one of their primary focus areas, which leaves them with less time for vacations.
This means that they typically take a shorter vacation. That said, they're open to the idea of taking a "bleisure trip". If they need to travel for work, they might extend their business trip by a few days so that they can explore the city.
What's more, they also prefer to see as many different places as possible. This is easier if they restrict their stay in a specific city to a few days and will instead take multiple shorter breaks throughout the year as opposed to one long vacation.
What they expect from their stay: Millennial travellers value experiences. They prefer unique vacations that allow them to explore the local culture, interact with the locals and enjoy new experiences. In short, their main reason for travelling is to enjoy authentic experiences, even if that means that they might have to sacrifice a few hours of pure relaxation.
How to cater to millennial travellers: It's important to market the destination, its local attractions and what it can offer instead of simply focusing on the hotel and its amenities. So, if there are any specific local attractions and activities that will deliver an authentic experience, be sure to focus on these, especially if they don't require a lot of time.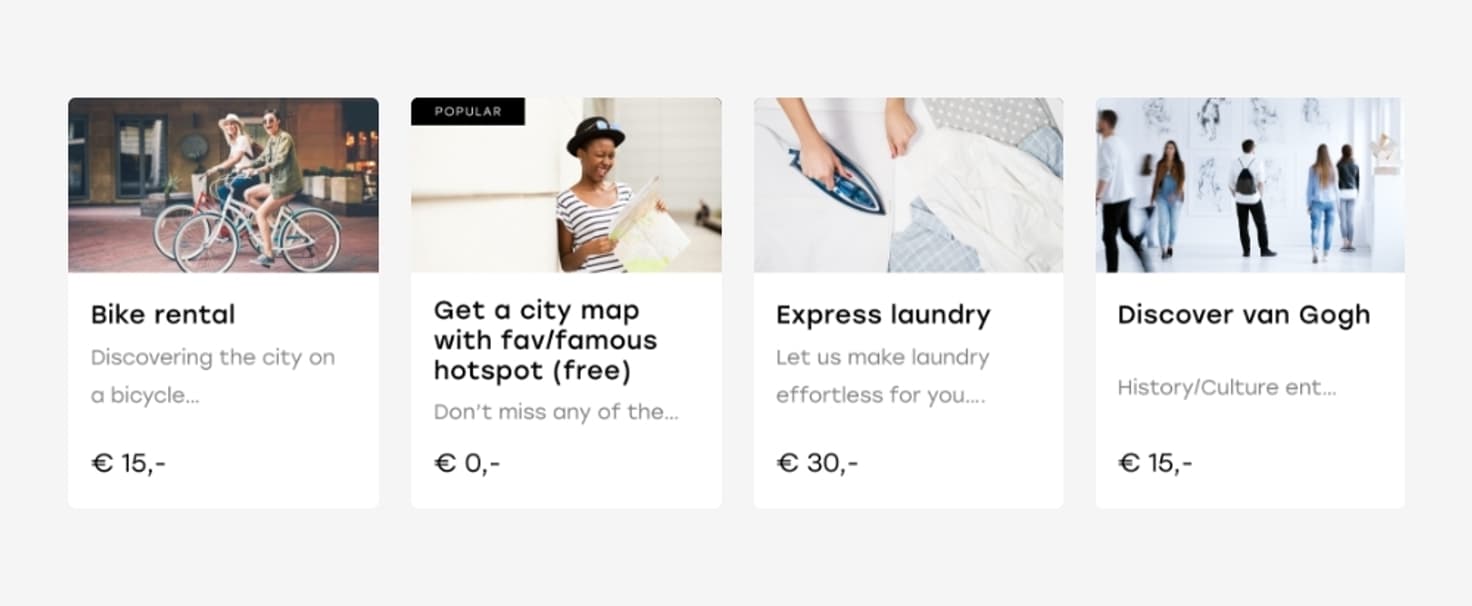 As millennial travellers are also more tech-savvy, it's crucial that your website is mobile-friendly. It should remain straightforward to navigate when they're browsing via smartphone. On top of that, it's also key that you have a strong online presence, especially on visual social media platforms like Instagram.
11. Gen Z
Who they are: Travellers in this age group were born between 1995 and the mid-2000s. While they're younger than millennials, they're similar to them in the sense that they also prefer shorter vacations over longer getaways. Overall, they're more price sensitive, especially considering that many of them are still either students or only at the start of their careers. However, if an activity promises to deliver a truly authentic experience, they're willing to exceed their budget.
What they expect from their stay: Just like millennial travellers, your Gen Z guest values experiences. That said, unlike their millennial counterparts, who will still be happy to visit more traditional attractions, Gen Z travellers crave newer experiences that are even more authentic. They also prefer dining out at local restaurants, a private room, and amenities like A/C and reliable Wi-Fi, even better if it helps to promote sustainability.
How to cater to Gen Z travellers: If you want to attract hotel guests from this generational group, you'll need to create the right positioning of your hotel brand in your marketing campaigns. Unlike guests from the boomer generation whose loyalty you can "buy" with promos, points, and perks, Gen Zers appreciate personalisation.
You need to make sure that your social media content revolves around unique experiences (especially food-related ones). You can, for example, potentially partner with travel influencers on Instagram or TikTok too. While they're tech-savvy, given their young age, they aren't necessarily experienced travellers. So, be sure to include travel tips to help with transportation and ensure they stay safe.
Putting your knowledge about different hotel guest types into practice
Gathering data about your most common hotel guests is essential for creating tailored offers for each segment. From solo digital nomads to families that include members from the boomer, millennial, and Gen Z generations, there are various types of guests that you can make your main target audience.
Knowing who the most common types of hotel guests are and understanding their unique needs and requirements will also help you define the most lucrative segments. Armed with this knowledge, you can then build the hotel's marketing strategy around these guests.
This is where Oaky enters the picture. Oaky can help you to connect the two dots: your guest segments and upselling offers. Through the Segmentation feature, you can personalise your offering so that your guests will see only deals that they'll find relevant. This helps show that you're cognizant of their specific needs, helping you to create a memorable guest experience for all.
Book a chat with an upselling expert