Wellness travel trends in 2021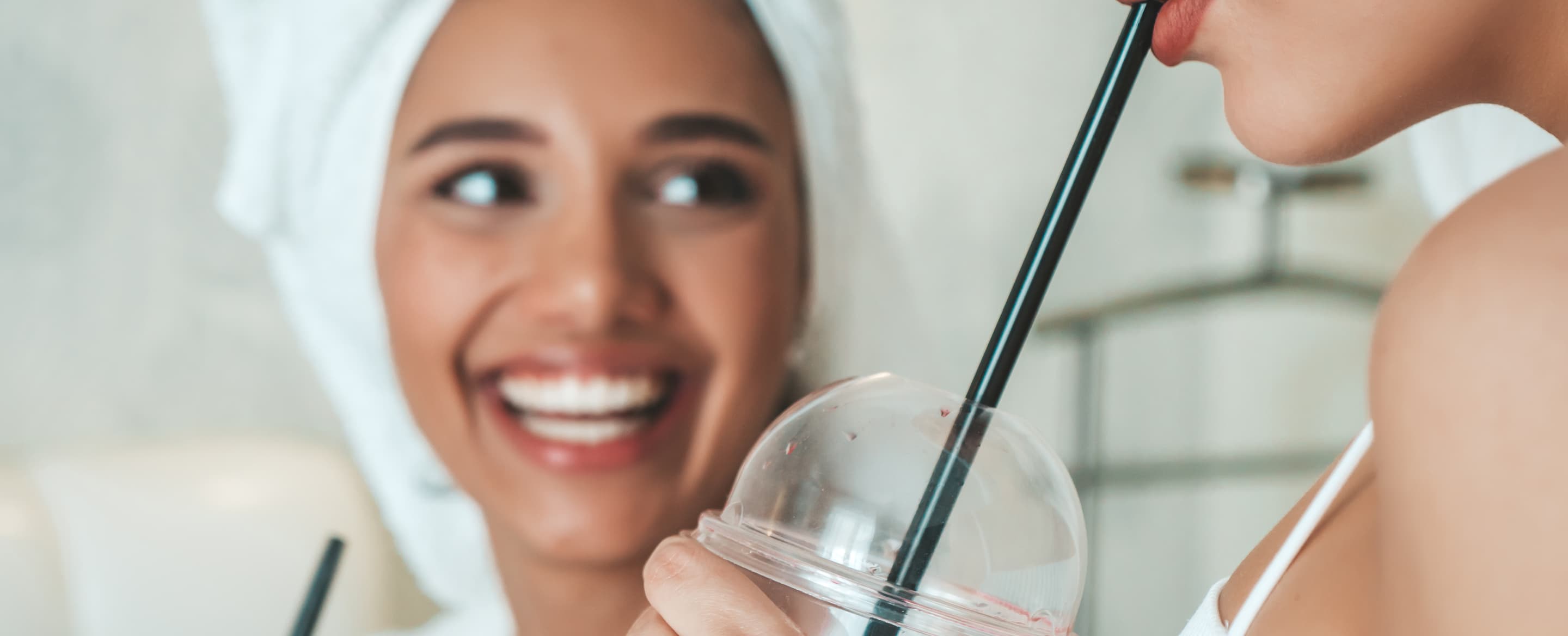 There's no doubt about it - the past 18 months have been stressful and tiring in many ways. After the stress of the pandemic for the past 18 months, it's no surprise that demand for wellness travel is soaring.
According to the Wellness Tourism Association "de-stressing," "relaxation," and "self-healing" are some of the key things travellers want from their time off in 2021.
Find out how you can address this growing demand for a relaxing trip at your hotel - even if you don't have a spa.

An increased need for time off
Taking time off regularly has many benefits for holidaymakers themselves and the businesses they work for. Studies have found that vacations can reduce the risk of anxiety, metabolic syndrome, and heart disease. At the same time, they boost overall life satisfaction and productivity at work.
This was already known before the pandemic. However, with many holidays being cancelled and lockdowns putting increased strain on mental health over the past year, there's a deeper understanding of the importance of vacations now.

Emerging wellness travel trends
The pandemic caused a shift in the perception of what makes up a relaxing holiday. Here's what travellers prioritise today:
Quality time with friends and family: especially those who haven't gotten to visit with loved ones throughout the pandemic feel like catching up on this lost time.

Spending time offline: having to work from home left many feeling like they had to be permanently connected and working. Now, time offline truly away from work feels much more precious.

Outdoor activities: being cooped up at home for months has made many people more eager to spend time in nature.

Hassle-free travel: travellers want minimal fuss while on the road, so locations with fewer restrictions will be most popular.
Environmental concerns: Booking.com's 2020 Sustainable Travel Report revealed that 76% of travellers want to travel more sustainably in the future.
Invite your guests to rest and relax
Whether or not you have a spa, you can create a relaxing and refreshing stay experience for your guests.
Here are a few ways you can do this at your property:
1. Make everything simple and easy
Take advantage of new tech solutions like online check-in and check-out and live chat applications, to streamline your guest's experience. Let travellers personalise their stay whenever they want with add-ons like early arrival, in-room breakfast or other options.
2. Use what you already have
Use a small meeting room as a meditation and yoga room. Invest in some decoration, add comfy seating, pillows and mats to create a welcoming and relaxing setting. Give guests free access and organise regular classes anyone can join.
3. Work with local partners
Offer a few different classes and workshops at your property to make your guests' stay more interesting. For example, bring in local personal trainers or yoga instructors to work with your clients in groups or private sessions. You could also bring in guides to take guests on hikes or nature walks nearby.
4. Offer an in-room spa experience
If you have in-house spa staff, they can simply do the treatment in the guestroom. Alternatively, you can bring in local therapists for ad-hoc bookings. You could even put together a spa amenity set (including bath salts, scented oils and candles…) for a DIY spa session.
Regardless of which deals you offer, use engaging language and powerful images to make them attractive. As a result, more people will book and experience the relaxation they wanted.
Making wellness offers interesting to all audiences
Business travellers may not seem like the best audience for your wellness-related deals. However, that can change with the right messaging and offering.
Instead of full-day spa packages, short value-packed offers are the way to bring some wellness and self care even to work trips.
Here are some ideas to get you started:
Invite them to 'unwind after a long workday': offer a short meditation and an upper back and shoulder massage in the room to relieve the tension built up by sitting in front of a screen all day.

Tell them 'you deserve this after a hard day': an evening treat can be what gets people through a tough day. In that spirit, create a package with healthy, tasty in-room meal options plus a drink or yummy dessert.
Whether your guests are mainly travelling for work or leisure, you can always offer a little more relaxation that helps them forget everyday stressors.
And you don't even need to get on board with every new wellness trend. Often simple add-on services can already make a huge difference in how relaxing and enjoyable their stay is.
For more inspiration for how to create and promote more wellness-related deals, check out the Oaky Deal Library!