Millennial travel: Understanding the trends and their expectations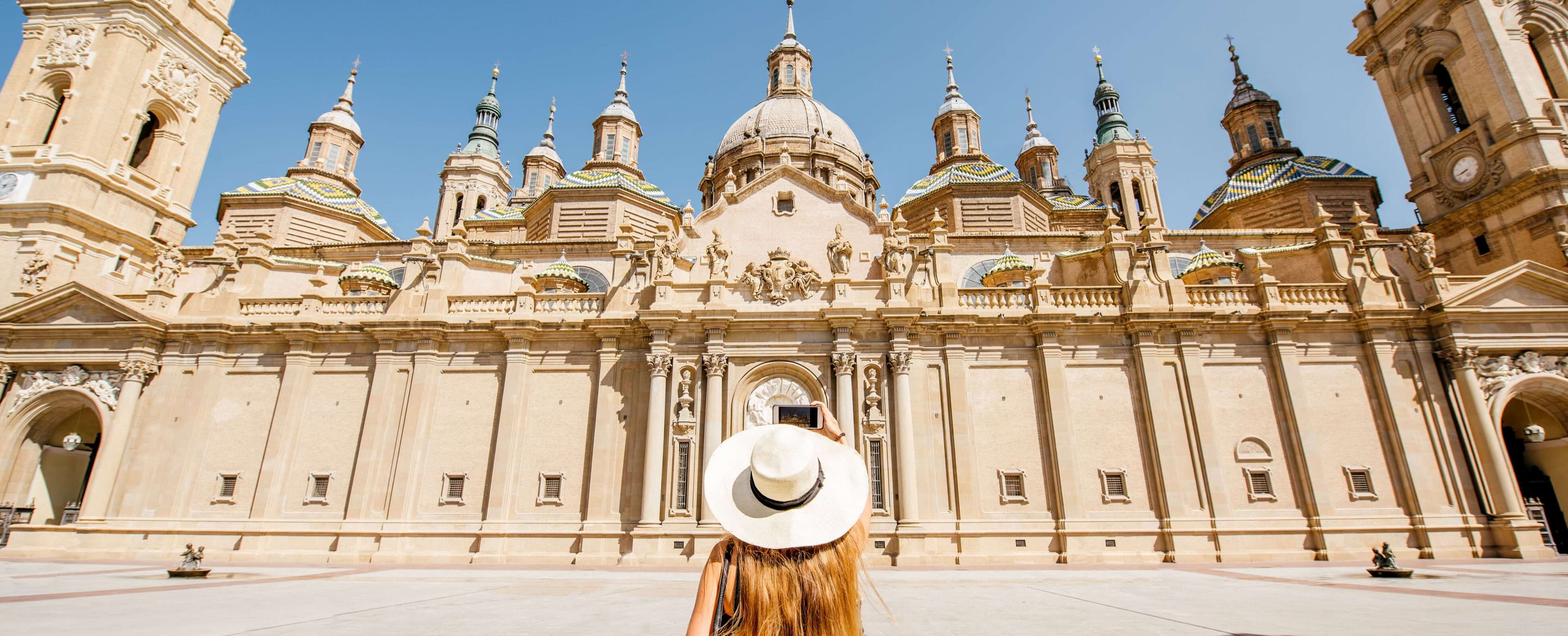 Millennial travellers make up the largest segment of travellers with buying power. How much buying power are we talking about? According to online stats, by 2030, this generation's combined annual income is expected to exceed $4 trillion.
To cater to this important sector, it's key that you learn about their travel behaviours. They have a unique set of expectations, and by adapting your marketing strategy and offering to millennial travel trends, you'll get your slice of millennial consumer spending. Keep reading to find out about who millennial travellers are, what they value and how to appeal to their wants and needs.
What is a millennial traveller?
A millennial traveller is a traveller born between 1981 and 1996. This means that in 2023, they are in their late 20s, 30s, or possibly early 40s. A defining characteristic is that they grew up with tech. Computers, internet access, and mobile phones started to play a key role in their lives from a young age already.
Why do millennials travel?
Experiences drive the millennial generation to travel. A travel and hospitality analyst at Morning Consult, Lindsey Roeschke, explains that they view these experiences as part of their identity.
To this age group, fulfilling bucket-list items isn't the motivation. Instead of feeling like the chance to travel is a privilege, they view it as a right.
What are the characteristics of a millennial traveller?
1. They're tech-savvy
Thanks to millennials' early exposure to technology, they're very comfortable using it for various daily tasks such as brand research, shopping, and even paying for services. This also means they spend a significant percentage of their day on their mobile devices, scrolling through social media feeds.
2. They're budget-conscious
Rising costs are a major worry for millennials. According to the Deloitte Global 2023 Gen Z and Millennial Survey, four out of every ten millennials identified the cost of living as their top concern. In fact, only about a third feel optimistic about their financial future. And only slightly more (35%) believe that their personal finances will be better next year.
That said, millennials are still more likely than Gen Z to take advantage of vacation time.
As they're more concerned about their expenses, they tend to take a few shorter trips throughout the year rather than going on one huge trip. Over half of millennials in the US revealed that they take more than three trips per year, according to a survey concluded at the beginning of 2023.
Morning Consult's data confirms this trend. Their numbers show that nearly 20% of millennials have taken at least three domestic flights in the past year, triple the number taken by baby boomers.
While millennials like to spend money on travelling and exploring, they're still price sensitive and enjoy a good bargain. Compared to baby boomers and Gen Xers, millennials typically spend less per trip and, on average, spend about $4,000 per trip.
To sum up, they like to look for the best deal allowing them to spend less while experiencing more. That's why offering value goes a long way.
3. They love authenticity
Authenticity is an essential factor when deciding which brands they like to support. For them, they view authenticity as being unique and human while at the same time displaying integrity. In practice, this means that they're more likely to support brands in the travel and tourism industry that speak up about issues and are vocal about causes that they support.
4. They value personalised experiences
Millennials expect personalisation and tailored recommendations. A one-size-fits-all approach no longer works.
This generation is diverse and wants to stay in a place which lets them live out their individuality. They want a hotel which adapts to them, not the other way around. If you provide something which sets your hotel apart and creates a unique experience, they will pay for it (but remember that they're budget-conscious).
5. They're more engaged with social issues
Millennials care greatly about good causes and sustainability. After the cost of living, climate change is their second biggest concern, with 23% listing it as their top concern. In fact, Deloitte's survey found that in the past month, more than half of millennials have experienced anxiety about the environment.
However, instead of giving over to anxiety and fear, they go into action. The same survey found that 73% of millennial respondents are actively trying to reduce their environmental impact by mostly avoiding buying fast fashion, stopping to drive a car, and making their home more energy-efficient. Also, about 22% plan to eat a vegan diet in the future, while double that plan to buy an electric vehicle down the line.
6. Wellness and physical health are important to them
A survey completed in 2022 revealed that 39% of millennials are concerned about the health and welfare of their family, while 30% were worried about their own mental health.
Most likely because it's one of their leading stress factors, they place such a big emphasis on their personal wellness and physical health. In fact, McKinsey has found that of all the generational groups, millennials (along with Gen Zers) are one of the groups that prioritise their health and wellness the most. Moreover, 35% feel they will focus on their health even more in the coming years.
Self-care is often the remedy. A survey commissioned by Paceline and conducted by OnePoll revealed that 41% of millennials recently invested in wellness experiences such as wellness-focused travel.
Discover wellness add-ons and extras that you can easily introduce at your hotel:

7. They combine business travel with leisure (bleisure travellers)

According to data shared by Statista, millennials alone accounted for about 50% of the digital nomad population in the United States. A digital nomad is one of the most common hotel guest types and usually mixes remote work with travel for different lengths of time.
As they don't have to rush back to the office and can stay longer, it also gives them the opportunity to include leisure travel.
Deloitte's study echoes this and has revealed that millennials prefer hybrid work. This means that they don't mind going into the office from time to time as long as they have full choice in where they work. In other words, it should be on their own terms.

What do millennials want in travel? [6 tactics to attract millennials to your hotel]
To provide and meet millennial travellers' needs and expectations, modern hotels need to embrace fully digital tourism. Here are ideas on how they can do that:
1. Digitise the guest journey
As they're tech-savvy and use their smartphone to plan and book a trip, it's crucial to equip your hotel with tech advancements. It's an expectation among this generation of travellers that a hotel will use tech to its full extent to promote its rooms and services.
To put it simply, they want an easy-to-use website where information is readily available, and reservations and inquiries are quick and easy to make.
From making your website mobile responsive to offering chat-based support and plenty of digital payment methods, there are many ideas that hotels can implement to cater to millennials. In addition to keeping it user-friendly, see how you can introduce fun elements which will encourage them to book directly via your website. You can, for example, create a loyalty program or reward customers with a free drink when they share user-generated content.
This shouldn't end at your website, though. Also, explore ways that you can include the latest tech innovations in your guest rooms. They'll greatly appreciate it if you have the newest gadgets and tech solutions in your rooms and around the property.
Examples of this include:
Introducing an app to control the air conditioning and room's lights

Using smartphones as a room key

Providing a contactless check-in by letting them check in and out via the hotel's app.
Apart from being something guests want and seek out, many of these tech solutions can actually increase efficiency and save money on top of keeping guests happy.
2. Establish your presence on social media
PR agencies and marketing professionals will tell you the same: TV and print ads don't work well with millennials. Instead, they often find out about new destinations or alternative accommodation from friends or an influencer they follow on social media channels.
This means it's time to reevaluate how you approach PR and marketing. Today, influencer collaborations are a must. These types of partnerships will help you to get in front of this age group in places where they spend a lot of time – social media platforms.
As for which channels, younger millennials (those in their late 20s) revealed that more visual platforms have the biggest influence on them. Instagram, in particular, can be very effective. A survey completed among millennials has revealed that 31% of millennial women identified Instagram as having the biggest influence on how they spend money.
In addition to Instagram, you can also focus on YouTube and TikTok.
If you're mostly targeting millennial families, you can also add Facebook into the marketing mix. Those in their late 30s and early 40s listed Facebook as their main channel, making it a great place for sharing family travel tips and ideas.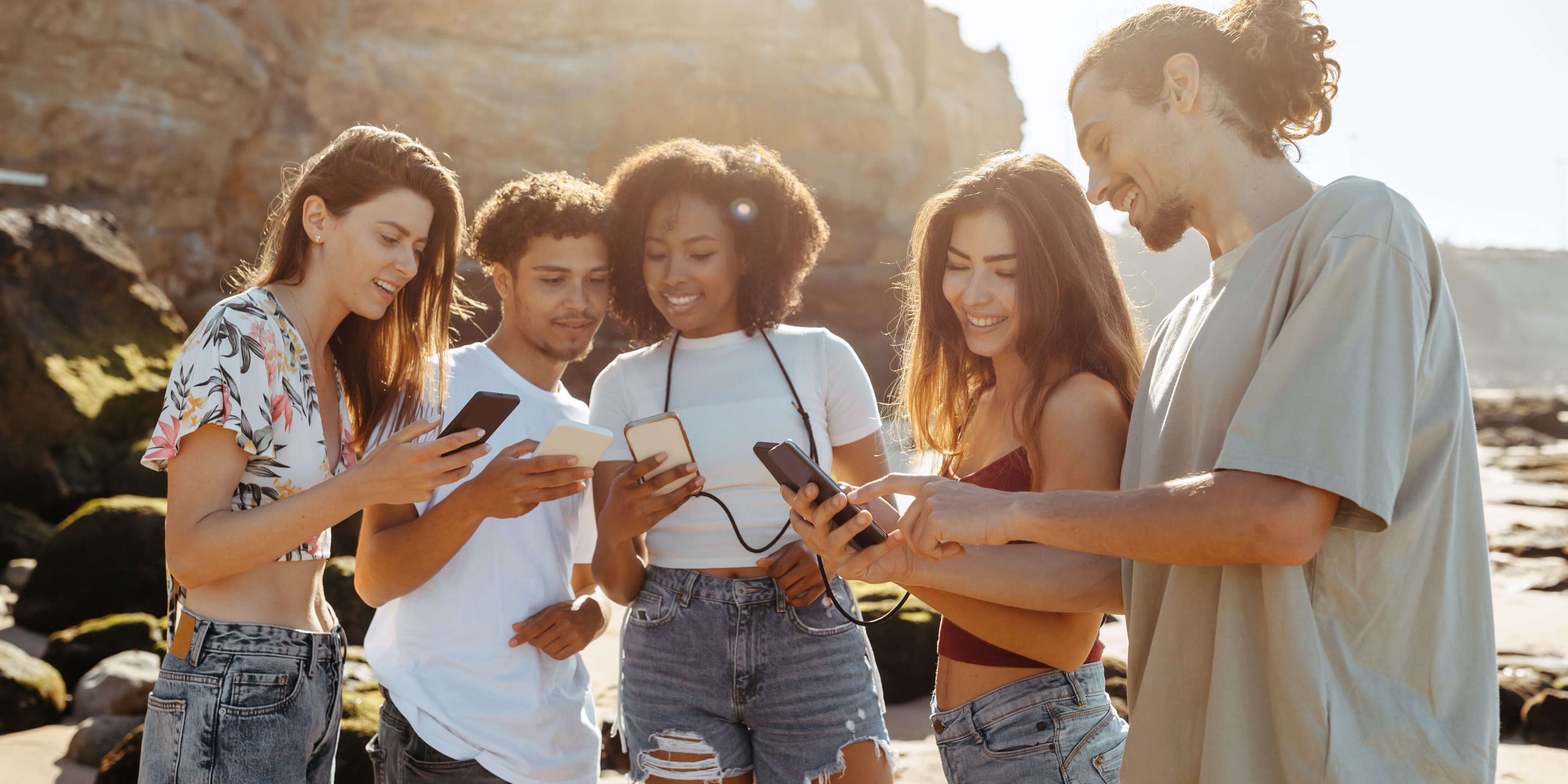 Being present on these social media platforms can also provide a simple way to connect with your audience and showcase the fun and human side of your hotel (in other words, an authentic brand). You can, for example, reveal some behind-the-scenes shots of preparations for a big event or how the chef is creating a new dish.
When done right, this kind of marketing can have a greater reach and be more effective than traditional approaches. Guests who find you through social media are also more likely to be active there themselves and reshare their authentic experiences.
To leverage this potential benefit, you can, for example, encourage guests to share images of your property with your own branded hashtag. Not only will this help you to reach other travellers in their network, but it's also great for getting more user-generated content (UGC).
The possibilities are endless.
3. Get your online reviews in perfect shape
Online reviews are the first thing a millennial traveller is going to check out when considering your hotel. Review sites hold a lot of power for your hotel. To make the most out of them, it's key to include monitoring online reviews in your operations.
The benefits are twofold.
By taking the time to read all the reviews (this means the positive as well as negative ones), you get a much better understanding of your guests' true needs. You'll also be able to identify popular services and dislikes. This knowledge allows you to make strategic adjustments by, for example, either improving on a certain service or deciding to remove it from your offering altogether.
Secondly, online reviews serve as a very powerful form of social proof. The means of reaching the millennial market might have changed, but word-of-mouth advertising remains one of the most effective forms of marketing.
However, it's not good enough merely to read these reviews. To maximise their potential, it's key that you take it one step further and respond to all the reviews.
For example, if the review is unclear, it gives you the opportunity to seek clarification. Most importantly, responding to reviews communicates to your guests that you care about their recent experience. By responding to a negative review, you might even be able to improve their impression of your hotel and show potential guests that you seek improvement and are willing to take into account your guests' feedback.
4. Provide personalised experiences, not just rooms
As mentioned earlier, two things that millennials love are experiences and authenticity. By adding authentic experiences to your offering, you can appeal to them in more ways than one.
Examples of experiences and enticing hotel activities that you can offer include:

A photoshoot on the beach

Local wine or beer tasting

Gourmet lunch made of locally grown vegetables

Hiking tours

A tour of the city on a Vespa.
It can be even better if the authentic experience on offer will benefit a good cause or the environment. Here are three examples of such experiences:

A cooking workshop that teaches them how to cook with fresh produce while reducing the carbon impact of their meal

Opting out of housekeeping to preserve water and energy

Planting a tree at the end of their stay to offset the carbon footprint of their travels.
Much of the success will hinge on ensuring guests are informed about the different experiences available. As millennial travellers typically research and book these types of experiences online, the best is to communicate your offers using digital means.
You can, for example, check out a solution like Oaky. Designed specifically for hotels looking for an effective way to maximise the returns on their inventory, Oaky's upselling software lets you sell your room upgrades, versatile service and add-ons in an automated and digitised way.
On top of saving time, it also offers powerful segmentation functionality to personalise the suggestions. This means that instead of suggesting experiences like a standard romantic dinner that will appeal more to baby boomers, your millennial guests will receive a list of experiences that will be relevant to their likes.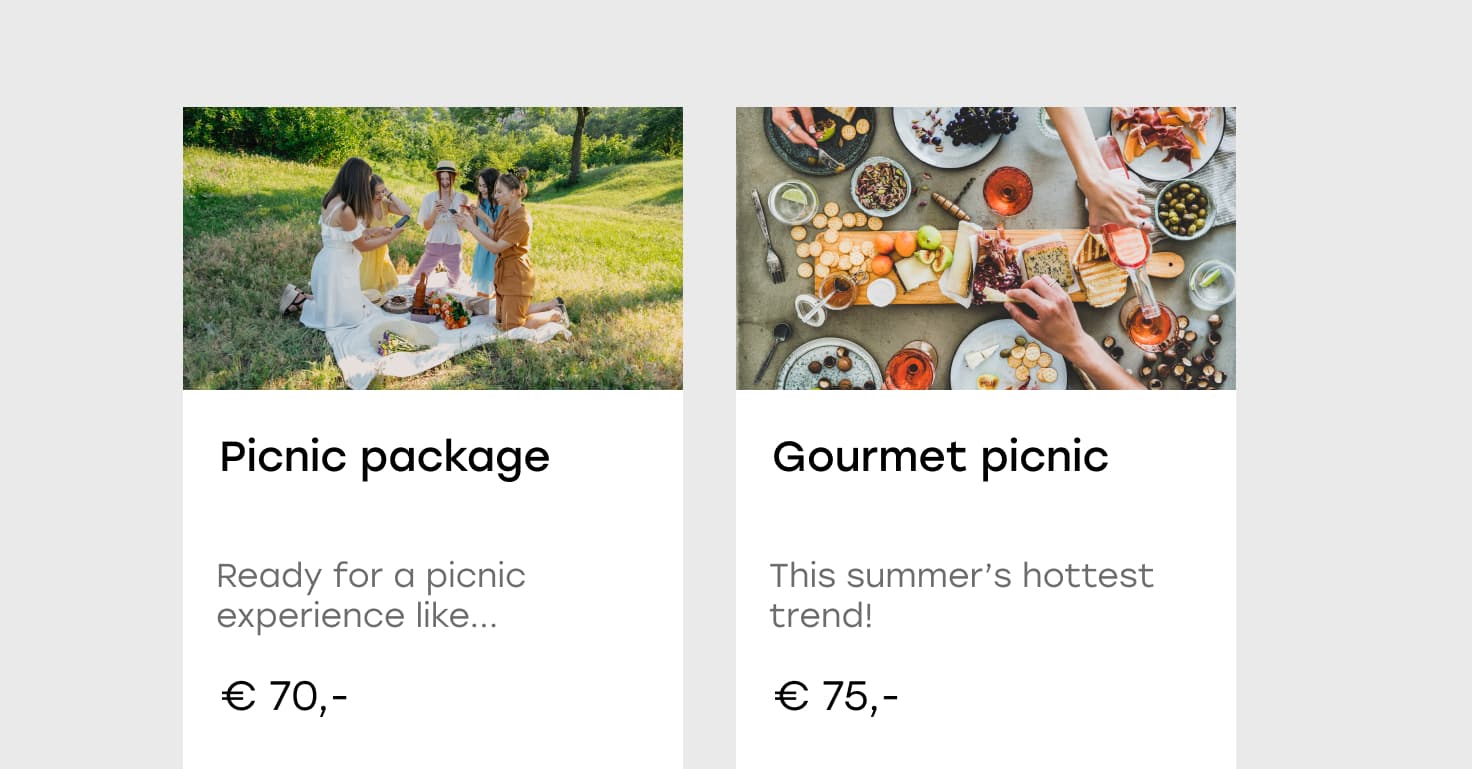 This way, you can also highlight wellness services like a wellness day with lunch for a mental health boost, a couples spa package, or a vegan, three-course dinner that will appeal to their priorities.
All in all, Oaky's upselling software can be extremely helpful for hotels catering to millennials as it allows them to customise their stay in a digital way.
Personalise your guest experience
5. Start a loyalty program

Not only are many millennials still early in their careers, meaning that their spending power is less, but they've also grown up amid economic uncertainty. This means they're more budget-conscious compared to other generations and will be more likely to sign up for different loyalty programs.
If your hotel doesn't have a loyalty program yet, this is another reason why you should create one.
Instead of going the paper route and giving them a card that you stamp, see if you can create an app for your loyalty program. Not only will it appeal more to millennials, but it also communicates to other guests that your hotel is keeping up with the times.
The way that you market your loyalty program also needs to be relevant. Invest in digital marketing and promote it on your social media channels and your direct booking website. Oaky can also assist you in crafting deals specifically for your loyalty program guests, presenting them to the right guest segment with the right pricing and at the right time.
6. Be authentic
Find out what sets you apart from your competitors. Is it a certain service, amenity, or experience that you offer?
It doesn't mean you have to invest a lot of money to stand out as a hotel with something unique to offer. For example, you can provide unique experiences to guests that don't cost a lot for you to create. You can follow Pulitzer Amsterdam's example and offer a morning run with an employee as part of your upsell deals.
Get inspired by checking other creative deals of the Oaky Awards 2022's winners.

What is the difference between Gen Z and millennials?
One of the biggest differences between millennials' and Generation Z's travel habits is that millennials are more likely to take business trips and be "bleisure" travellers. Gen Z travellers, on the other hand, prefer to keep it purely leisure.
Since millennials tend to plan a trip around a business meeting or convention, they're also more inclined to plan their holiday well in advance. Gen Zers are more apt at winging it and can jump on a plane at the whim of a moment.
Finally, even though millennials appreciate experiences, they tend to be less free-spirited when it comes to trip planning, but in terms of destinations, they generally pick less adventurous places.