Gen Z in travel: How to cater to the youngest generation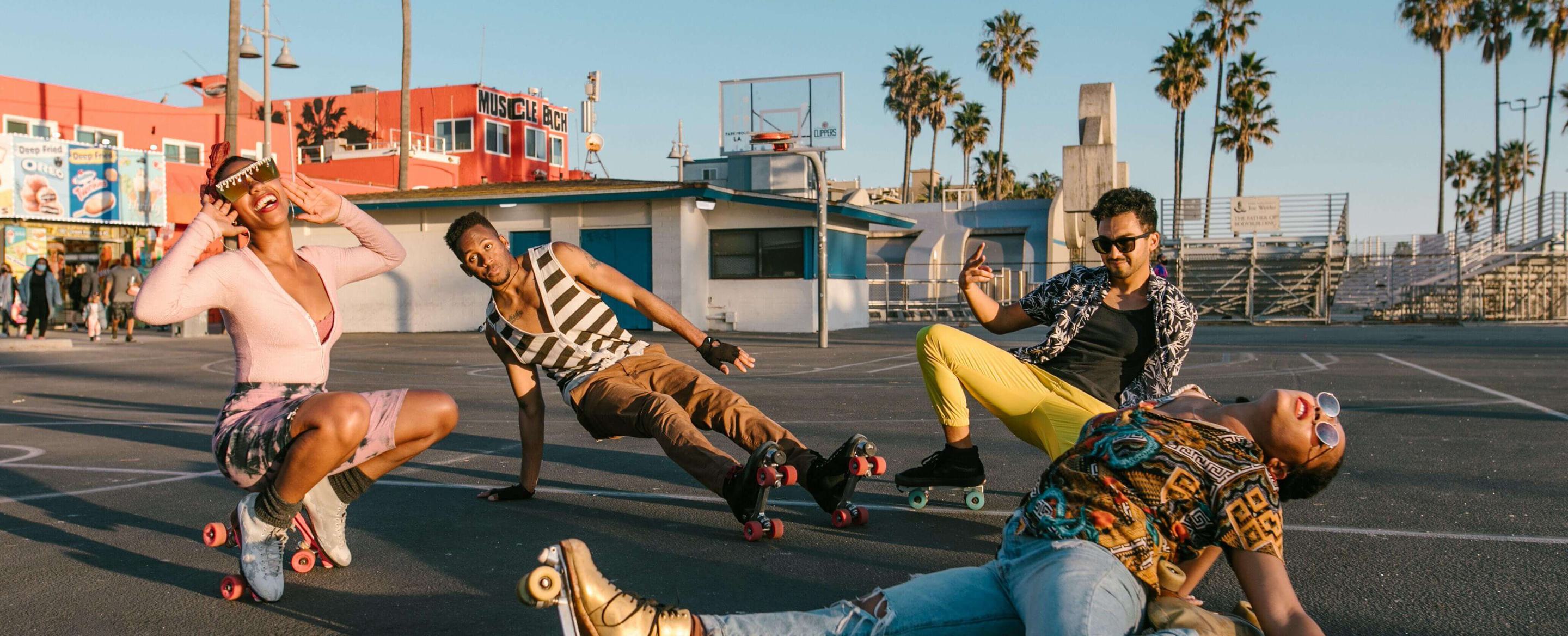 A surge of Gen Z travel is on the horizon. As the purchasing power of this youngest generation of travellers is picking up, it's time to get ready to devise the right strategies and offerings to cater to this newest traveller segment. However, to capture the demand, you need to dive deep into this generation's values, psychology, and behavioural patterns. Even though they're often compared to millennial travellers, Gen Z travellers have distinct differences.
Here's a closer look at their main traits and how you can market your hotel so that it's one of their top bucket-list destinations.
Key takeaways:
Social media plays a huge role in their travel decisions. Gen Z spends more than 4 hours per day on social media.

They often use mobile devices to research and book their next trip.

They prefer to support brands that implement sustainable practices. The majority prefer environmentally friendly transportation and accommodation.

More than 80% of American Gen Z travellers look for unique experiences when booking a vacation.

They long for high-end experiences that they were able to get when travelling with their parents. However, they're mostly on the lookout for affordable options and packages, even if it means that they have to share the experience with others.
Who are Gen Z travellers?
Generation Z travellers were born more or less between 1997 and 2012. Also called Gen Z or Gen Zers, they're seen as the next generation of travellers in the hospitality sector.
They might not have loads of money to spend on lavish vacations, but they're very likely to return to destinations that offer more value. They also like exploring new destinations, and tech plays a big role in how they discover these places and book a trip.

How does Gen Z stand out? [5 main characteristics]
Compared to baby boomers, Gen Xers, and even millennials, there are a couple of key differences. Here are five of Gen Z's main characteristics that can impact their booking decisions.
1. They are tech-savvy and rely on social media
Gen Zers had access to the Internet and technology from an early age. This early exposure to tech means that this young generation spends a lot of time on social media. According to a Morning Consult survey, each day, more than 50% of Gen Zers spend 4+ hours on social media. Social media platforms like YouTube, Instagram and TikTok that have strong visual elements are the preferred apps, and most of the time, they'll be spending those hours here.
Mobile usage is also higher among this generation. They're totally comfortable using their smartphone to research their next destination.
Social media plays a big role in the types of destinations that they choose and serve as a great source of travel inspiration. Unlike older generations that were exposed to limited places and experiences growing up, Gen Zs see exclusive experiences on Instagram and YouTube on a daily basis. In fact, over 80% of Gen Z travellers in this age group admit that experiences fuel their booking decisions.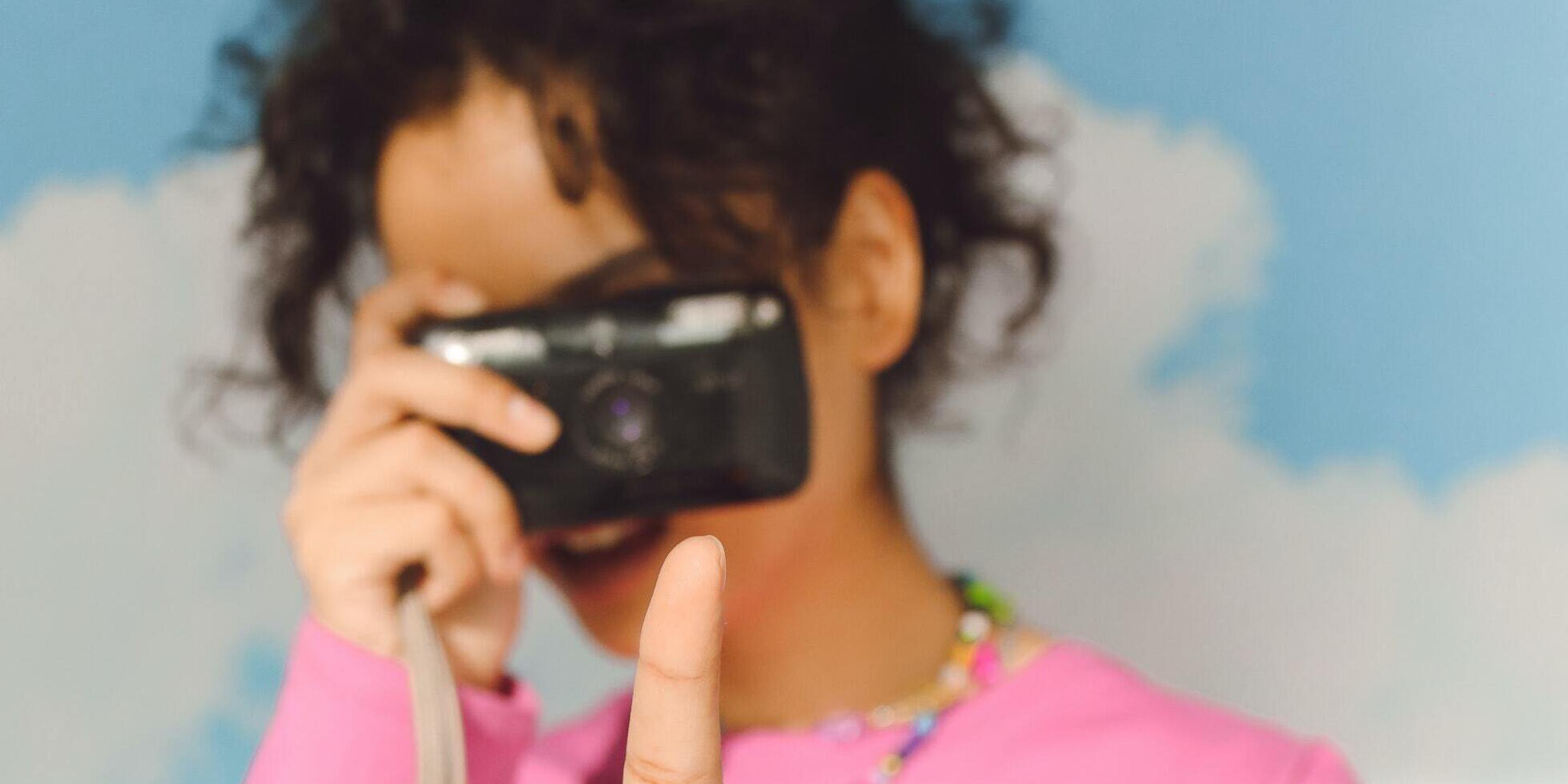 2. They feel lonely and report more mental health issues

The Gen Z generation might be blessed to grow up with more ways to connect with others, but the majority struggle with negative emotions. A Gen Z research report, Looking Forward with Gen Z, found that 61% reported feeling nervous, anxious, or on edge over the last two weeks.
While millennials and Gen Z are more inclined to experience these emotions compared to other generations, it was much lower among millennials. Only about half reported feeling the same emotions.

3. They value wellness and well-being
Gen Zers try hard to lead a balanced life. While looking after their physical health is critical, it goes beyond that and they ensure that they make time for activities that will help them to enjoy every aspect of their life to the fullest. In short, it's all about self-care, and moderation is the key ingredient.

4. They care about sustainability more than previous generations
Climate change is Gen Z's biggest concern. As such, sustainability is a major consideration for Gen Z.
Compared to previous generations, they're specifically worried about the impact of travelling and the tourism industry. More than half (57%) believe that it's important to support brands that do good for the environment. What's more, the majority are also willing to pay more for brands that consider the environment in their practices.
This belief fuels both their accommodation and transportation choices. Choosing transportation is especially important, with 6 out of 10 Gen Z travellers indicating that once they arrive, they'll opt for environmentally friendly options. Accommodation is almost equally important, and 56% prefer to stay in green or eco-friendly places.
5. They are ready to splurge on unique accommodations and experiences
Even though they're budget-conscious, Gen Zs can spend a fortune on unique accommodations and experiences as long as they can catch cheap flight tickets. Travelling abroad is also on the cards, as Gen Zs are eager to engage with people from different backgrounds and lifestyles.
Hotels and accommodations that pursue a great cause/mission, provide a sense of community and align with their values are also appealing to Gen Zs. Hotels that build their marketing strategy around themes and interesting backstories, like online gaming and women's empowerment, also get Gen Z's nod of approval.

How are Gen Zs different from Millennials?
Gen Z might be unshaken when it comes to their beliefs and values, but in some instances, they're more flexible than their slightly older counterparts. Millennials tend to plan holidays long in advance and are less spontaneous. Gen Zs, on the other hand, are more flexible when planning their trips.
Another key difference is millennials tend to be "blesuire" travellers. They're more likely to combine business with leisure travel. When Gen Zs plan a trip, the aim is usually to find an adventure. For them going off-the-beaten-path is the work of the day.
Lastly, as mentioned, Gen Zers are more concerned about eco-friendly approaches. It's this consideration for our environment that makes a huge difference in how Gen Z travellers go about their trips.
How to shape hotel experiences to meet the needs and expectations of Gen Zs
1. Set up a fully digitised guest journey
From making your website mobile responsive to offering a contactless check-in to providing the opportunities to request room upgrades and services online, there are various ways that hoteliers can offer Gen Z travellers digitised experiences.
One such way is by adding an upselling software solution like Oaky to your tech stack. Oaky allows you to present your personalised services and add-ons throughout the entire guest journey, including pre-arrival.
Not only does this offer time-saving features to the hotel, but it also empowers them to reach their young travellers and provides them with the opportunity to customise their stays just using their smartphones.

Personalise your guest stays
As Gen Zers are on the lookout for unique experiences, segmenting your add-ons and services by guest personas can make a big difference. This way, you can highlight your eco-friendly options (more about that next), like a vegan three-course meal or the ability to skip housekeeping, to the Gen Z audience who's more likely to book these. Oaky will help to deliver the right deals to your Gen Z guests in an effortless and automated way.
As a matter of fact, by digitising your guest journey, you'll also be operating more sustainably. This is, thus, a triple win. You can free up valuable resources and appeal to younger generations, all while reducing your carbon footprint.
2. Adopt eco-friendly practices
As you would've picked up, responsible travel is one of the major Gen Z travel trends. They care deeply about their planet and how their travel behaviours impact local communities.
Fortunately, the tourism sector has come a long way, and there are various practices that you can easily implement. Hoteliers can, for example:

Refrain from using single-use plastics in the bathroom. Instead, they can stock bathrooms with bar soap, bar shampoo, bar conditioner, and plastic-free cotton swabs.

Offer a seasonal set menu that uses locally grown ingredients.

Give guests the option to reduce the impact of their stay with a donation to a climate partner.

Let guests pick up the remaining food from the restaurant for a reduced price after breakfast, lunch, or dinner service.

Promote/incentivise bike rentals or public transportation instead of rental cars.

Make daily housekeeping optional to help reduce water usage.
3. Provide vegan options at your restaurant

The environment is not the only thing that Gen Z travellers are concerned about. They also value their own health. As such, a big percentage of travellers in this age group are interested in following a vegan diet. In fact, a recent survey completed by Medical Inspiration Daily For Stronger Society (MIDSS) found that a massive 70% plan to follow a vegan diet in the next five years.
Contrary to popular belief, vegan food options don't have to be more expensive. If cost is a concern, hotels can opt for dishes consisting mainly of vegetables, whole grains, and legumes instead of plant-based meat alternatives, which are more expensive.
Hotels can also partner with local markets and farmers. Not only will you get access to the freshest ingredients, but this approach is also more socially responsible and feeds into another cause that Gen Z strongly supports.
4. Create unique TikTok and Instagram-worthy guest experiences
Gen Z consumers turn to social media for destination ideas as well as for examples of experiences that they can include in their travel plans. Young people spend most of their time on Instagram and TikTok, making these platforms must-have communication channels for the travel industry. Hotels can, for example, create a custom-made digital map with Instagram-worthy places chosen by local experts.
Then, to get these exclusive travel experiences in front of Gen Z guests, hotel upselling software like Oaky can come in useful again.
Here are three examples of popular experiences that hotels can upsell:

A tour to a local village to experience the local culture

Local food experiences (even better if it's vegan)

Yoga classes or mindfulness sessions.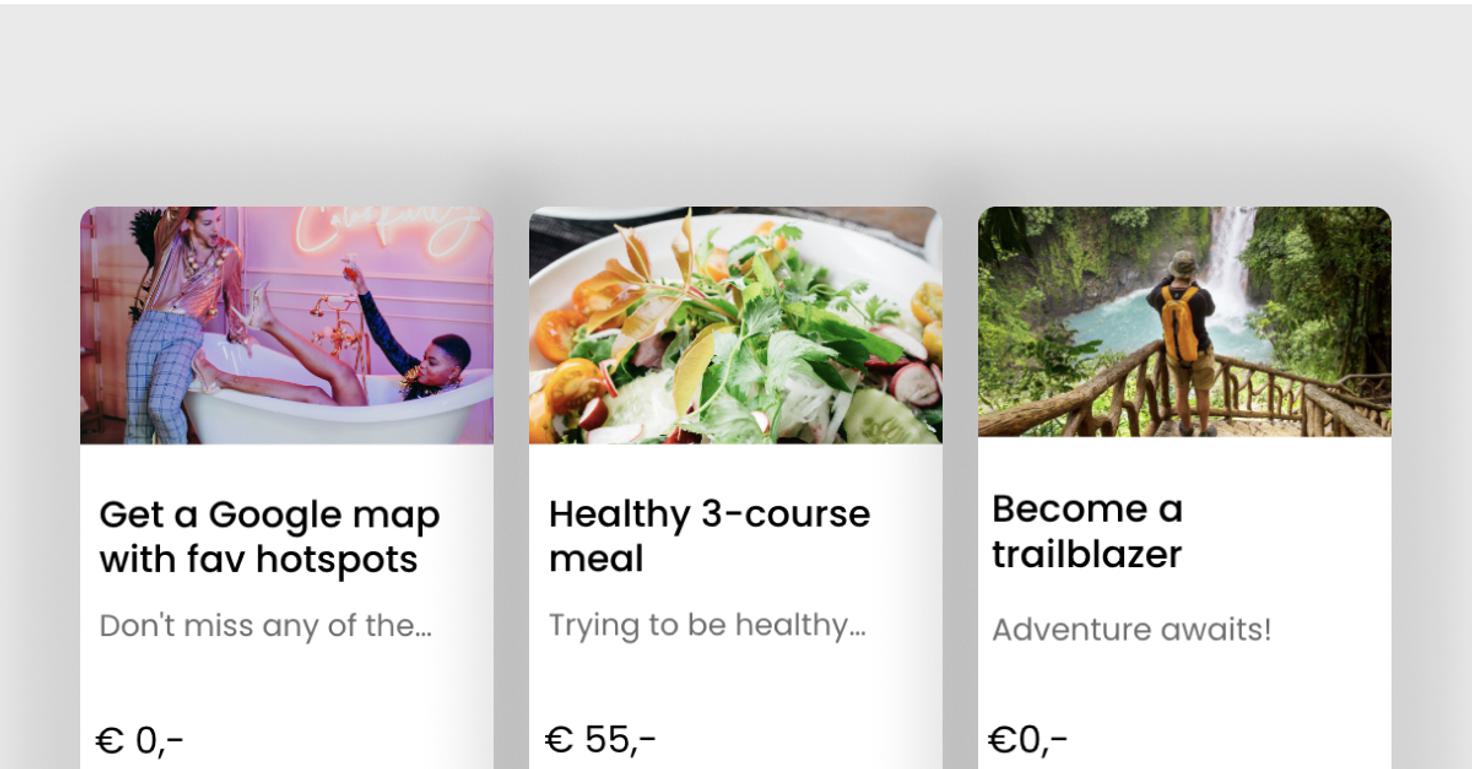 5. Offer packages that enable cost-sharing

As Gen Z travellers have only recently entered the job market, their wanderlust will probably be greater than their bank account balance. This means that budget-friendly options are more up their stream. To increase the chances of conversion among younger travellers, hotels can also experiment with the idea of applying joint discounts for group travel.
From spa sessions to tastings to tours, there are various ways that hotels can make their services and amenities more accessible. This way, Gen Z consumers can still enjoy a unique experience without having to pay a lot for exclusivity.
Hotels can also look beyond their own offerings and partner with local businesses. An added benefit of this approach is that they can boost the local communities and create even more affordable, authentic experiences for their guests.
Final thoughts: Why is it crucial to start capturing the Gen Z market?
It's important to start rethinking operations and experiences for the Gen Z generation as they are gaining more purchasing power. Soon they'll constitute a significant portion of the travel market, along with millennials.
To start preparing for the rise of Gen Z travellers, hoteliers can ensure that they leverage technology all across the customer journey.
Make sure your website is optimised for mobile devices. In addition to the website, it's crucial to have a strong presence on social media. Platforms that focus more on visuals than text, like Instagram, YouTube, and TikTok, are more popular than Twitter and Facebook among Gen Z. Then, to help streamline your guest communication further, intuitive apps for upselling and contactless check-in will also impress them.
Next to incorporating technology, think about how you can implement environmentally friendly practices. In fact, the use of technology can help to reduce their carbon footprint.
Why not let Gen Z guests help you to lower your carbon footprint? In addition to changing your own ways, offer them services that empower them to adopt eco-friendly habits while they're on vacation.