Hotel online reviews: A window into your guest's wants and needs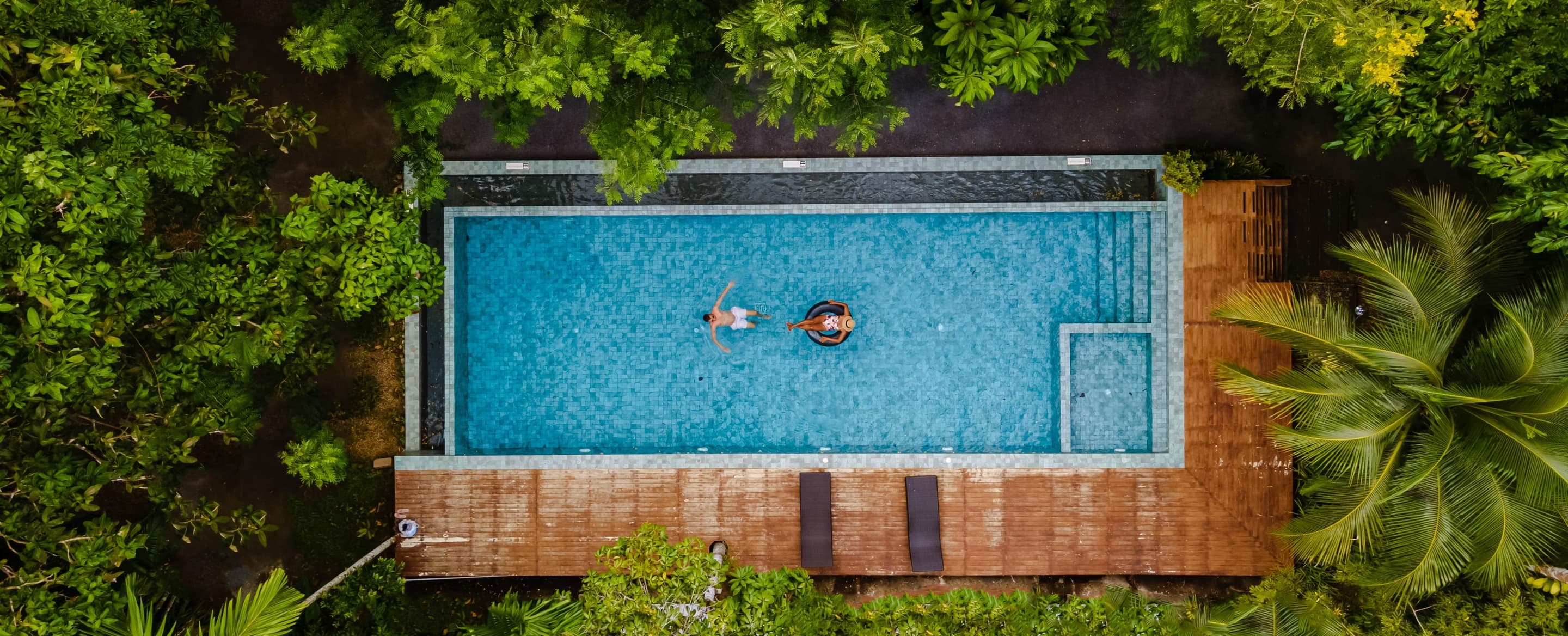 While you, as a hotelier, enjoy reading some glowing reviews about your hotel, your staff and your amazing location or beautiful decor, you also can't help but dread and loathe the odd negative review that slips through the cracks. But do you really know the power that all reviews – both good and bad – hold for your hotel?
Reviews give you a window into your guests' wants and needs, as well as their likes and dislikes. They are also a little opening into the reality of your hotel for other potential guests, where they get to find out what the hotel is like behind all of the glossy images and styled videos.

Tracking and managing your reviews can be a golden ticket to improving your hotel experience, guest satisfaction, marketing strategy and learning how to get the most out of your upselling endeavours – review analysis is an excellent way to increase your bottom line.
Why it's important to monitor your online reviews
Monitoring, collecting and consolidating online guest reviews is a secret weapon in the hospitality industry that can pack a huge punch. The benefits of online reviews are both promotional and operational for the hotel.

Firstly, they create positive word-of-mouth advertising for your business in the form of social proof. Potential guests are much more likely to trust the information being given if it comes from a past guest than if it comes directly from the hotel itself. In fact, according to Tripadvisor "83% of Tripadvisor users will "usually" or "always" reference reviews before deciding to book a hotel".
Furthermore, feedback in reviews provides insight into your guests' wants, needs, likes and dislikes. By consolidating the information in online reviews and tracking them over time, hotel managers are able to assess what areas of the hotel's operations, facilities or staff need to be addressed, celebrated or optimised. Properly monitored feedback can also give you insight into how your newest improvements are faring, or if there need to be further upgrades in a certain area.
Reviews go hand in hand with marketing and upselling. As you track your guests' feedback, you can more accurately define your target segments and buyer personas, and link these to unique and personalised product offerings and marketing communication. When guests feel cared for and like their personal needs are considered, they are more likely to take you up on those tailor-made recommendations.
Having a large number of reviews also impacts your ratings on review sites, as well as search engine ranking, making it more likely that potential guests will see your site and review site listings when they search for their next trip. You can often increase your marketing reach and direct bookings by appearing top of the search results both on the online travel agent listing pages as well as a Google search. Tripadvisor, for example, looks at recency, quality and quantity of reviews when deciding on ranking a property.
How to keep track of your reviews
While monitoring your guests' feedback is the secret that can solve many a manager's woes, it is also tricky to keep track of the myriad of platforms available for guest reviews, think Booking.com, Tripadvisor, Google, and Facebook to name but a few.
Having a hotel feedback management system such as GuestRevu is a great way to track your reviews, alert you to new reviews that need responses, and consolidate feedback so you can make informed decisions regarding your hotel and use the reviews for social proof in your marketing campaigns. Even the free version gives you a starting point by consolidating reviews from TripAdvisor, Google, and Booking.com into a single dashboard.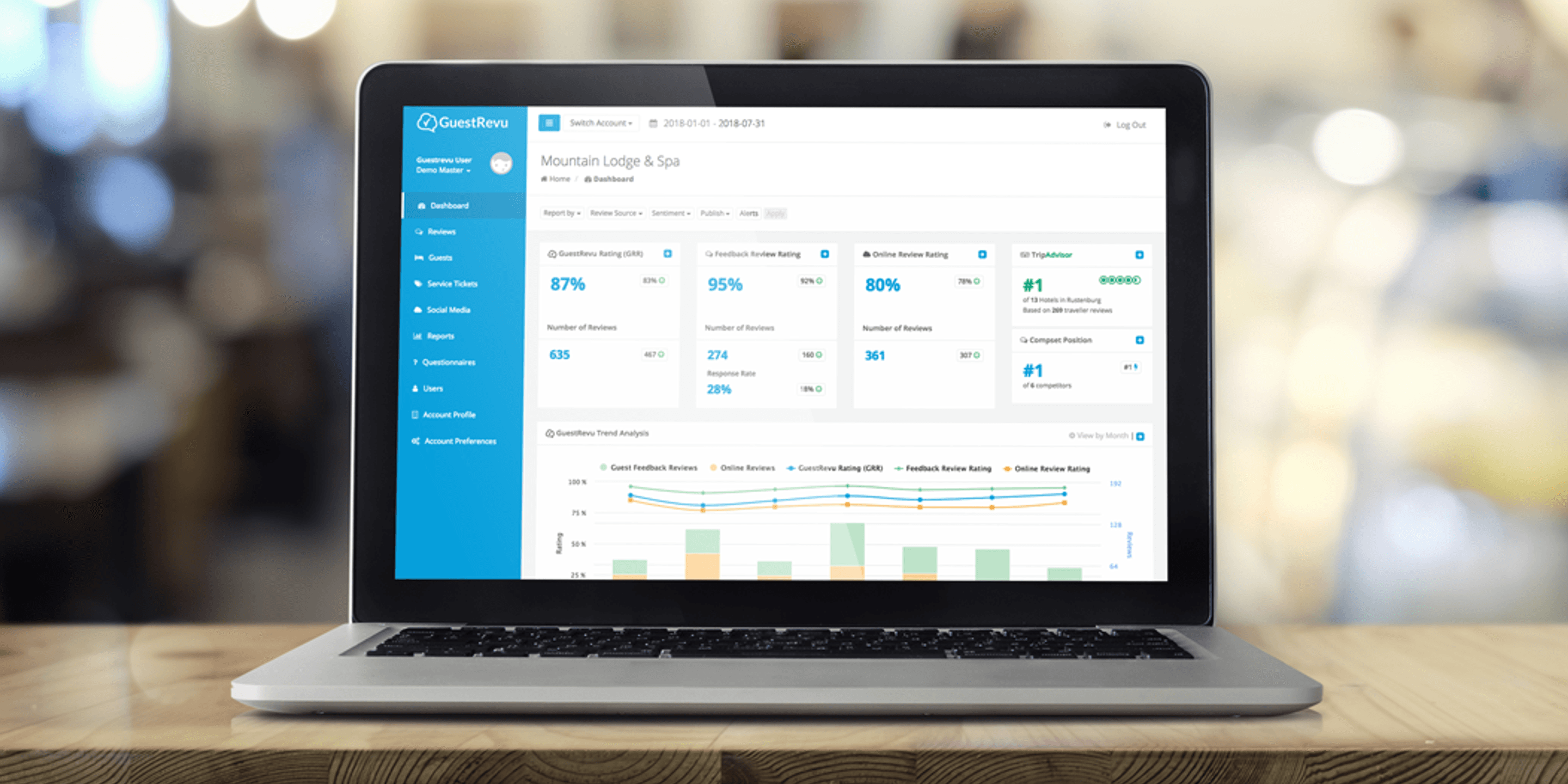 What you can learn from online reviews
If reviews are negative, it's obviously an area that needs addressing. You should analyse any negative reviews thoroughly, taking into account the guest's profile, other reviews and anything else you know about them. Find out, for example, if your business travellers are generally the ones who are unhappy, or if it's couples on romantic getaways doing the complaining. You can use this information to determine which areas of your guest experience or facilities you need to improve. Alternatively, you may decide that you need to streamline and adjust your marketing messaging to accurately depict what guests can expect.
You're unlikely to be able to meet all of your guests' needs all of the time, but you can focus on meeting selected guests' needs excellently. The gaps model of service delivery identifies the gaps between the marketing messages portrayed by the hotel, the expectation that these create for the potential guest, and the actual level of service delivered as one of the common areas of disconnect between guests and hoteliers. This can be identified through consistent review and feedback monitoring.
Negative reviews can also help management to see their hotel from the guest's perspective, and understand which areas are having the biggest impact on guest experience, whether it is the staff, rooms, decor or activities.
Negative reviews should be looked at as an aggregate rather than in isolation. As we all know, if you are having a bad day, you may respond far worse to one small hiccup than you would perhaps have responded on another day. This is why it is extremely helpful to have your data consolidated and analysed over time to identify if there is the same complaint cropping up repeatedly.
If your reviews are largely neutral, customised direct guest feedback surveys can help you to drill down into more specific areas that may need some attention. Often these are quick isolated fixes such as a button on the aircon not working) but still important nonetheless. Often correcting a few of these smaller issues can stop negativity from building and prevent guests from leaving a truly negative review in the future.
Neutral reviews also offer hotel management an opportunity to engage with past customers, making them feel cared for and heard, thus building trust and brand loyalty. Hoteliers can also use this as an opportunity to 'talk' to potential guests and increase brand awareness. Remember that your review responses are not just for the benefit of the reviewer but to provide additional context to anyone reading your reviews.
From a marketing standpoint, you should scan the neutral reviews for any positive gems and repeat them in your responses, thus turning the neutral review into a positive marketing angle.
There is also an opportunity to upsell to the past guest, perhaps inviting them to stay again but this time in a deluxe suite, or including a romantic meal or a fun excursion. It's important here to really listen to what the guest is saying – even if the review is neutral – and to focus on upselling areas that they will appreciate.
Positive reviews offer even more data into what guests are wanting from their holiday or travel experiences as the things that they are commenting on will be things that they really value. You can gain useful insights into your target segments and guest groups. Is it usually the couples who leave glowing reviews or is it only the business travellers who have a lot of good things to say? This allows you to focus your marketing efforts, and upsell products or services to each segment based on what they are really wanting and enjoying.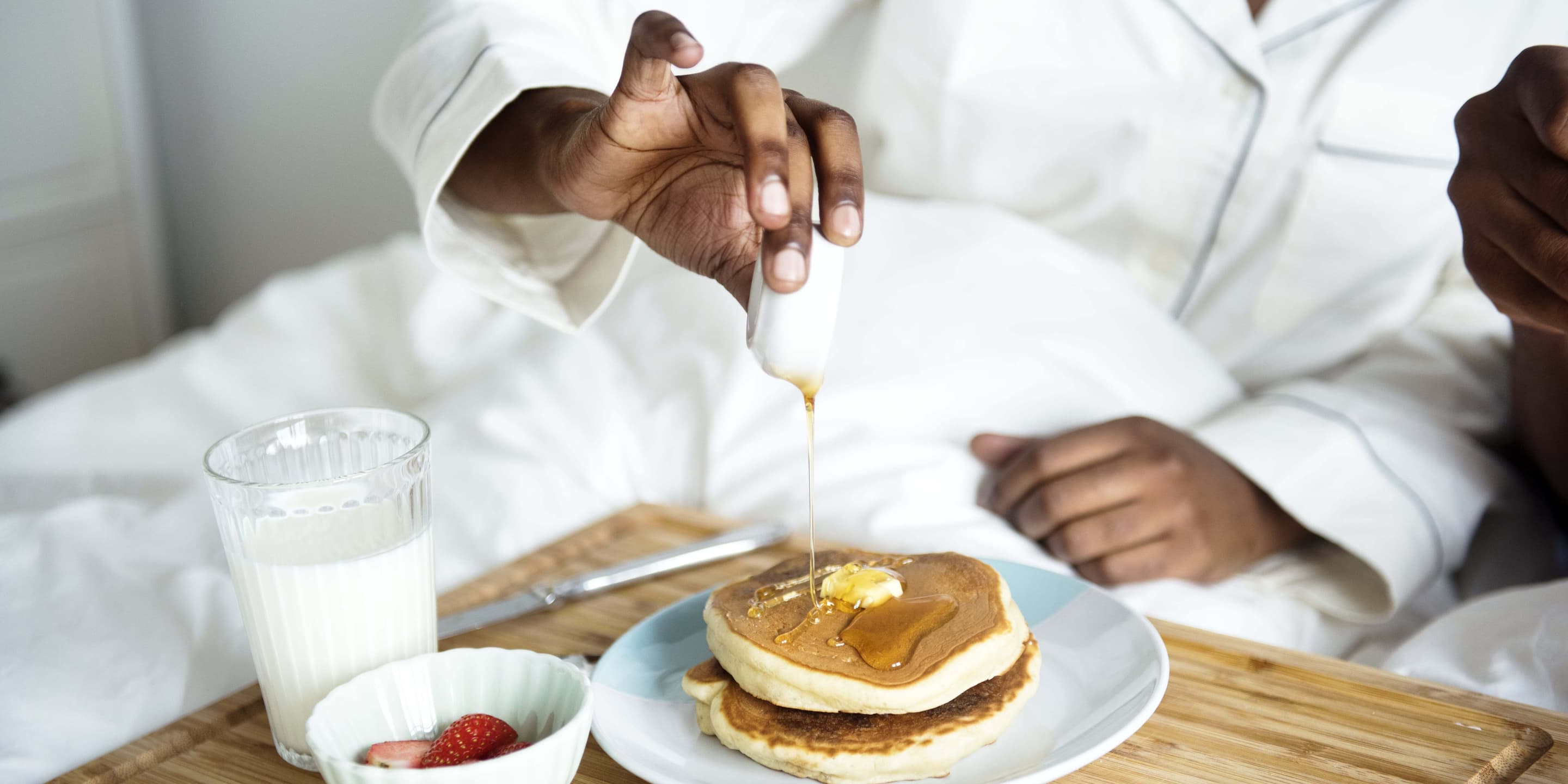 You should also analyse positive reviews to identify areas where you are clearly excelling and which therefore need to be further exploited, recreated or expanded upon. These areas can be used as unique selling points to set you apart from competitors and reiterated in marketing material.
Finally, positive comments can be used as valuable social proof, leading to more clout with your marketing and building trust with potential guests.
Addressing recurring themes in reviews
The more people that are saying it, the higher up on your list of priorities it needs to appear. When you are getting lots of negative reviews saying the same thing, this should indicate what guests are looking for or expecting, but not finding at your property. This will mean that you need to either improve this aspect of your offering or adjust marketing messaging that is setting unrealistic expectations.
Conversely, if you're seeing an area regularly praised in online reviews, you need to ensure this is capitalised on in your hotels' marketing material. Looking at one review in isolation is not going to reveal an accurate picture of your general guests' needs and wants. It's important to consolidate the data to paint a complete picture of every aspect of the hotel.
Consolidated data also allows you to start to build up an idea of target segments and the buyer persona(s). What are the various guest segments expecting from your hotel and how can you use this data to ensure excellent customer service and experience but also upsell on other products and services the hotel offers?
How to use your findings
1. Upsell more effectively
Once you have analysed your reviews and used the information provided to accurately segment your guests, you can use this information to upsell certain products and services to the right group at the right time of their guest journey. Knowing each segment's priorities means that you can offer them the best package for their needs, budget and length of stay.
Aside from all of the group upselling techniques, you can also use the information provided by individual guests for their next stay. Everything you have collected about your guest – their demographic information, likes, dislikes and interests – can be used post-stay to strengthen your connection with your guests, to market your hotel in a more targeted, personal way, and to encourage repeat visits, social media engagement, and loyalty. Research from GBTA and Sabre found that 69% of travellers believe it's important that the offers they receive cater to their travel histories and preferences.
With more personalised packages containing pertinent activities, bundle deals and loyalty discounts, hoteliers often see a greater uptake in their service and product add-ons. It results in repeat guests spending more on subsequent stays and boosts profitability.
The personalisation aspect of the data capturing also means that guests should receive a better service experience during following stays with personal touches taking them from satisfied guests to delighted guests, therefore building strong brand loyalty and often resulting in brand ambassadors, who will market your hotel for you, via social media, reviews and word of mouth.

2. Refine your marketing material
You can also use the information to correctly market your property. If guests are often disappointed by an aspect of your offering, check you're not overselling this in your marketing. Likewise, if there are certain aspects of your hotel or service that are unique to you, or that your guests love and comment on frequently, use those points in your marketing material. You can even add some recent reviews to your brochures, websites and social media channels for some additional clout. Social proof can go a long way in creating trust between your hotel and potential guests.
Having an open dialogue between guests and your property also goes a long way in developing brand awareness and loyalty. Continue to talk to guests via review sites, email and social media. Not only does it cement the existing relationship with past guests, but it also encourages potential guests to join in on the conversation.

3. Motivate your staff
Your relationship with your staff is just as important to nurture (if not more so), and guest feedback is an essential staff training and motivational tool. Constructive criticism is often better received when it comes from guests, and staff rewards programs informed by guest feedback ensure that individuals and departments are motivated to make tangible improvements to the guest experience.

4. Justify improvements and other expenses
Just as staff are more likely to act on input from guests, owners and investors are also more likely to approve renovations, increased maintenance budget and other expenses that are recommended based on data from guest feedback. So if you need to motivate for a renovation, let your guests do the talking for you.
What else you can do to make the most out of your reviews
Respond to reviews
It is important that management responds to every review, the good, the bad and the ugly. The more we interact and communicate with satisfied, dissatisfied and neutral guests, the more insights we will glean from them. We can learn from all types of reviews and ultimately improve every subsequent guest stay. Ask for more detail on problem areas listed in negative reviews, request additional feedback from neutral reviewers or encourage testimonials from delighted guests.
Our responses speak volumes to potential guests. In fact, according to Tripadvisor "90% of respondents said that seeing polite and respectful responses to reviews makes them believe the owner truly cares."
It's important to have your finger on the pulse of online reviews to ensure that they are responded to promptly, again Tripadvisor gives us some insight into what guests think about review responses; "85% of users agree that a thoughtful response to a bad review will improve their impression of the hotel" and "4 out of 5 Tripadvisor users believe that hotels that respond to reviews care more about their guests." Guests want to feel cared for and heard, and a good, well-timed management response can do wonders for the hotels' online reputation and brand loyalty.
Get more reviews
Monitoring is not always enough, certain segments are less likely to leave reviews than others, sometimes resulting in skewed statistics or loss of valuable information. Therefore, it is wise to encourage reviews. You can do it on departure, via well-timed emails or through QR codes placed strategically around the hotel, making it easier for every guest to leave a review.
Neutral guests will frequently choose not to leave an online review but have information that would nonetheless be valuable for you to know (like learning about a dripping tap before it becomes a flooded bathroom). This is where direct guest feedback surveys come in handy, ensuring you are receiving valuable information from as many guests as possible, and from all of the guest profiles staying at your hotel. Smart surveys also encourage more in-depth information gathering, while still being guest friendly to complete.
Online review analysis may be the missing ingredient in many managers' dinners, but we know life in a hotel is always busy, and maybe you just don't have the time to allocate to review management, segmentation and personalised upselling. This is where hospitality technology can help. Best-in-class cloud-based solutions such as GuestRevu and Oaky can be integrated to help you streamline your online reputation management and upselling strategies, setting you apart from your competitors, delighting guests and improving your bottom line.