18 Must-listen hospitality podcasts for industry pros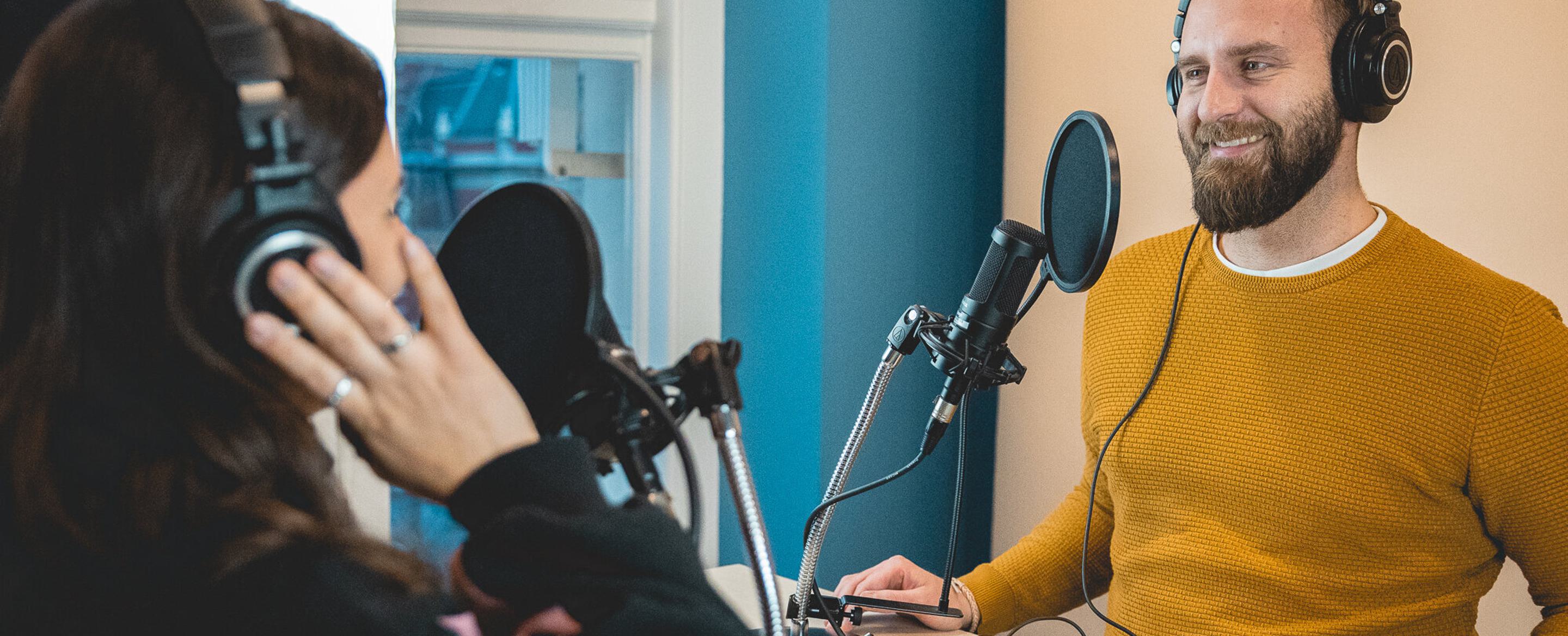 The popularity of podcasts is on the rise and the number of podcast listeners worldwide is predicted to grow to over 465 million in 2023. As you would expect, the hospitality industry also has its fair share of podcasts. What makes this medium so popular is that they're a goldmine of knowledge and industry insights for busy hospitality professionals.
We've gathered the top hospitality podcasts for you to tune into in 2023. These are the best hospitality podcasts if you want to stay up to date on the current industry trends and discover the best strategies. Armed with this knowledge, you'll be much better equipped to grow your hotel business in 2023 and beyond.
From event management to online reviews to generating more media spotlight, the special guests featured in these 18 podcasts will share all the amazing things that they've learned over the years. Their wonderful stories will help you forget about your challenging environment by reminding you why you've fallen in love with the hospitality business.
1. LowKey by Oaky
LowKey by Oaky is a new hospitality podcast series for hoteliers, hotel revenue managers, and hotel professionals looking to enhance their industry knowledge and expertise. Our hospitality podcast series is the perfect place to learn and get inspired by great minds from the hotel industry. It will help you stay on top of the latest trends, discover solutions to common challenges, and get insight into effective hotel management and upselling.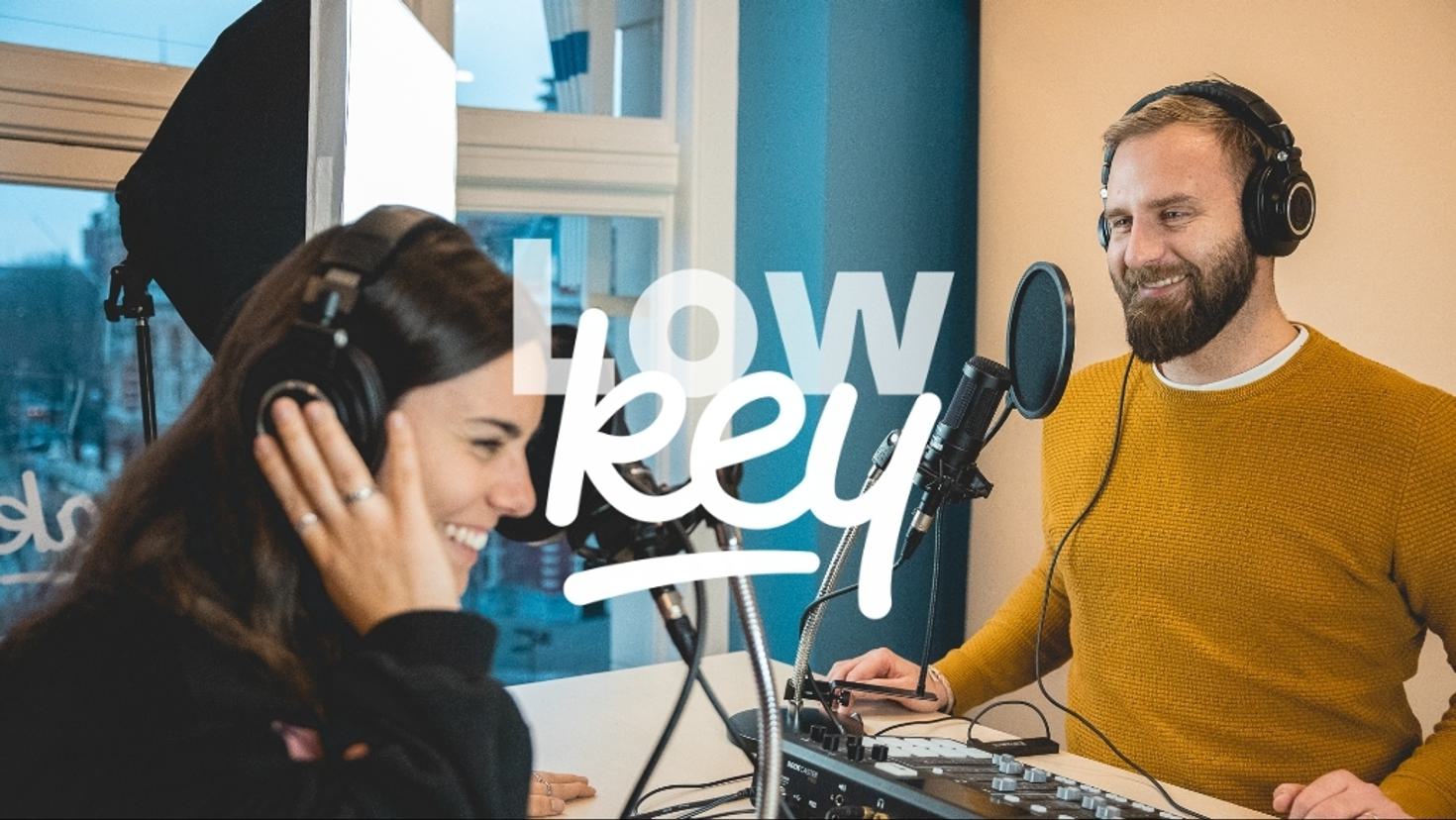 LowKey by Oaky
Hosted by Oaky's team of professionals, our easy-going sessions are available both in video and audio formats. Every month, a new episode will be launched and each session will feature hotel experts and real hoteliers sharing their first-hand experience, tips and tricks, and advice on how to run a hotel business in 2023.
With these insights at hand, you can optimise your operations and delight your guests. Sign up below to get notified when new episodes are out or follow us on LinkedIn to stay on top of upcoming episodes.
Get notified about new LowKey episodes
Where to listen to LowKey by Oaky:
Oaky's website

Spotify

Apple Podcast.
2. Slick Talk: The Hospitality Podcast
Your host, Wil Slickers, is no stranger to the hospitality industry. Before he became his own full-time boss, he worked for Marriott Autograph Collection and managed an all-suite hotel. Today, he runs a network of hospitality podcasts.

For all things hospitality, you can tune into Slick Talk. He regularly interviews founders of big establishments and other hospitality leaders. Fueled by his belief that you should exceed expectations and create destinations, Wil helps hoteliers to grow and discover some of the most interesting things that hotels have to offer.
3. Hospitality Hangout
The Hospitality Hangout podcast explores the concept of "branded strategic hospitality" and the connection between the world of hospitality technology and capital. Hosted by Michael Schatzberg (aka Schatzy/The Restaurant Guy) and Jimmy Frischling (The Finance Guy), they take a closer look at exciting trends and developments in hospitality technology like revenue management solutions.
Not only will listeners be entertained by their warm and welcoming personalities, but they'll also learn from marketers, leaders, and hospitality industry experts.
4. All in the Industry
If you specifically want to focus on improving your public relations, sign up for All in the Industry. It's produced and hosted by Shari Bayer, founder of Bayer Public Relations, a full-service PR, consulting, and marketing agency.
In her podcast, she introduces her audience to talents that work hard behind the scenes in the hospitality industry. Each week, a professional in the industry shares their story and skills, while Shari adds her own PR tips.
5. Hospitality Digital Marketing
Hospitality Digital Marketing is a weekly podcast that features the latest hospitality industry news. It also takes a closer look at the digital marketing tools, latest trends, and top techniques that hotel owners and their marketing departments can use.
The podcast episodes are typically only about 20 minutes and also feature interviews with industry leaders from time to time.
The host, Loren Gray, is recognised across the globe for his knowledge in the field of hospitality marketing. When he's not sharing his insights on his podcast, he's doing it in person at national industry conferences. In addition to being an internationally recognised keynote speaker and industry spokesperson, he's also a published author and has contributed to publications like the Wall Street Journal and USA Today.
6. Skift Podcasts
Skift Podcasts need no introduction. These hospitality podcasts are one of the leading online sources where hoteliers can find their daily dose of travel news and research.
Not only is Skift home to countless articles, but also four different podcasts. Hoteliers can subscribe to:
Skift Daily Briefing

The Skift Travel Podcast

Airline Weekly Lounge

Event Manager Podcast.
Signing up for the first two is a good place to start. The Skift Daily Briefing Podcast shares daily insights into the travel business, while The Skift Travel Podcast zooms in on travellers' habits and developing trends in the travel industry.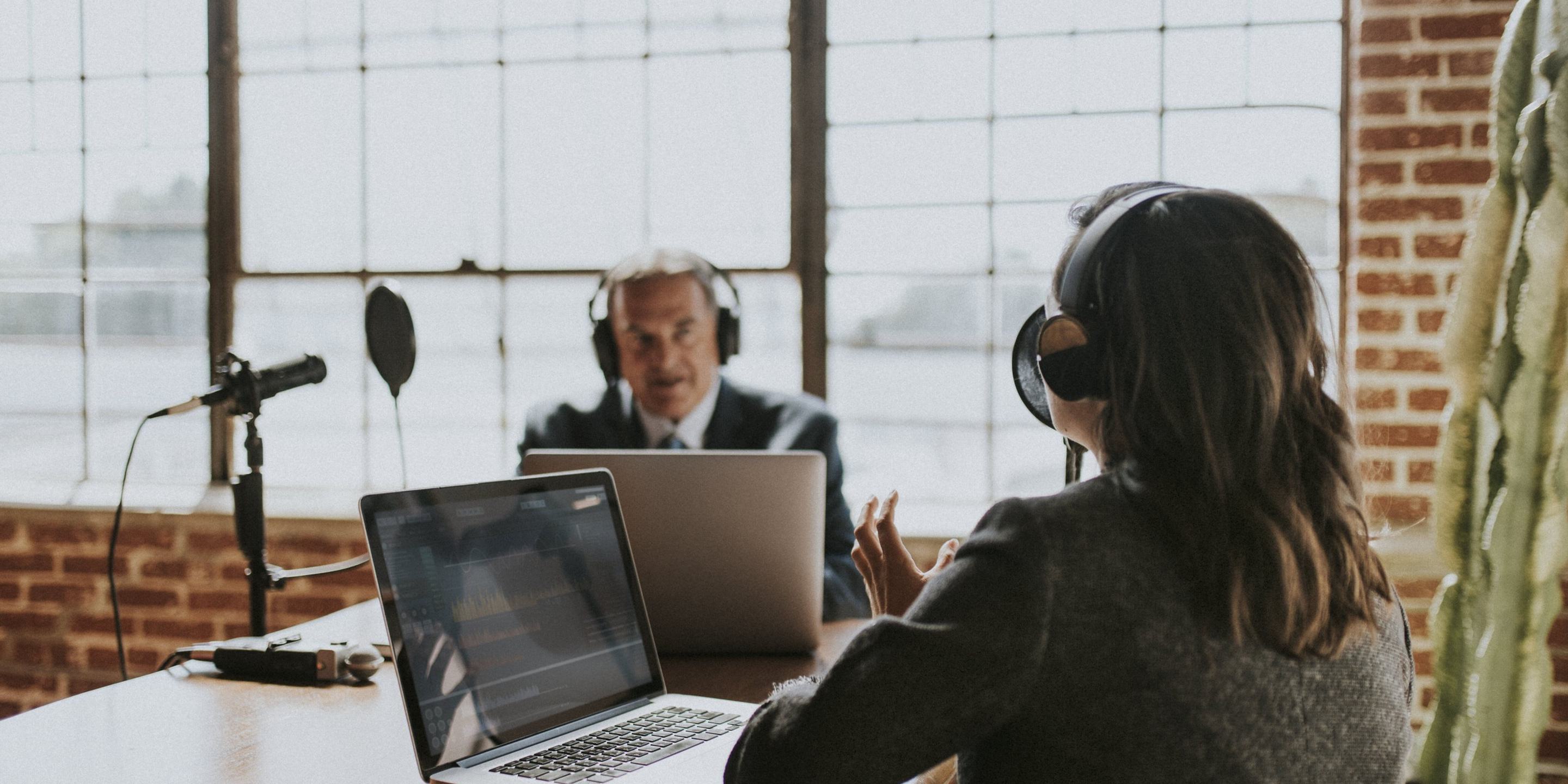 7. Suite Spot

Unlike some of the other hospitality podcasts that look at the broader hospitality industry, Suite Spot concentrates solely on hoteliers. It's a biweekly podcast, hosted by Travel Media Group, that explores topics like:
Social media trends

Online reviews

Hotel marketing.
8. No Vacancy Podcast
The host, Glenn Haussman, is a man of many prestigious titles. He's an event speaker, social media influencer, board member, and show host. He's also been named one of the most powerful people in the global hospitality sector.
In his podcast, No Vacancy Podcast, he shares stories and experiences to create a fun, exciting program. He also regularly features some of the most notable names in the industry.
9. Hospitality Forward
Aimed at travel and hospitality professionals, on the Hospitality Forward podcast, members of the media reveal tips and insights to help their subscribers tackle various challenges. If you're searching for ways that your hotel can earn more media attention, be sure to add this podcast to your library.
It's hosted by Hanna Lee, a PR pro, and Michael Anstendig, a writer that concentrates on the food and beverage industry. Their episodes boast an impressive line-up of speakers which include journalists from leading publications like Fortune, Condé Nast Traveler, and Esquire.
Whether you need help mastering your next media interview or need help to narrate your hotel's history in a more authentic way, these insider tips will point you in the right direction.
10. The Boostly Podcast
The Boostly Podcast is an award-winning podcast that focuses on direct bookings. Listeners will uncover strategies and advice to help them generate more direct bookings.
It's hosted by Mark Simpson, founder of Boostly — a leading brand in hospitality marketing. Marks shares some of his favourite tools and tactics and invites some of the brightest in the industry to share their own actionable advice.
11. The Proven Principles Hospitality Podcast
Adam Knight is the brains behind The Proven Principles Hospitality Podcast. He brings 25 years of experience helping luxury hotel brands and independent hotels to the microphone. Recognised as one of the most powerful figures in the hospitality sector in the United States, you're bound to learn valuable tactics that you can apply to your own hotel.
His weekly podcast episodes feature interviews that analyse the habits and strategies of insiders in the field. From CEOs to content creators, you can look forward to various different takes on what you need to do to take your hotel to the next level.
12. TravelBoom Hotel Marketing Podcast
Hotel managers who need more help with hotel marketing specifically can tune into TravelBoom Hotel Marketing Podcast weekly discussions. During each episode, hotel marketers share practical tips that hotels can use to increase their occupancy rate, while at the same time boosting their direct bookings.
To give you a better idea of what you can look forward to, past topics explored include:
Email marketing

Rebranding

Social media marketing

The guest experience.
13. Principle of Hospitality
The Principle of Hospitality podcast describes itself as a "straight-talking" online source. Its aim is to create a shared learning space that will serve as a support network, whether that's in the form of practical info or inspiration to continue building a great brand.
To date, there are already over 200 episodes that look at all the aspects of the hospitality world. Plus, each week, a new episode gets added.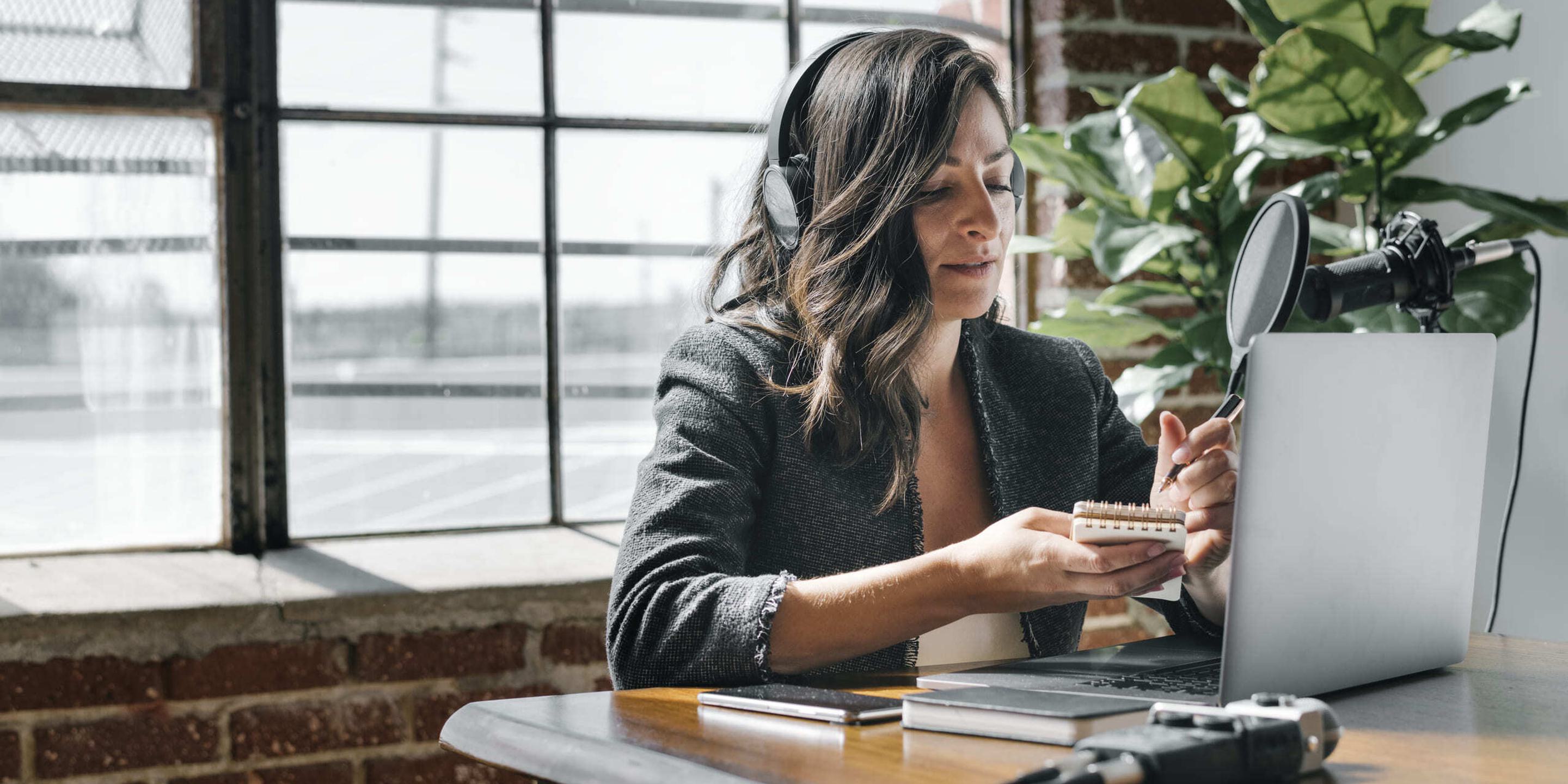 14. Future Hospitality
As its name suggests, the Future Hospitality podcast focuses on innovations in the hospitality industry. It's hosted by Longitude, a design agency that specialises in hospitality branding. It means that you can expect loads of design tips to help you improve your overall guest experience. In addition to exploring what responsible and sustainable design looks like for hotels, it also covers topics like:
Branding

Hotel investments

The guest experience

Data and technology.
15. On Air with Russell of Hotels
The On Air with Russel of Hotels podcast looks at all the cool things regarding hospitality. It's hosted by Russel L. Edmond, a hospitality personality who has worked virtually in all areas of hotel operations.
The line-up of guests features influencers in the food and travel niche and other professionals in the hospitality industry that share their unique experiences. As episodes are about an hour long, you can look forward to many insights and valuable advice that can help you to create more opportunities for your own hotel.
16. The Hospitality Spirit
Another podcast specifically designed for hospitality industry professionals, the Hospitality Spirit is recorded live from DePaul University's Driehaus College of Business in downtown Chicago.
Unlike the other hospitality podcasts mentioned in this article, the Hospitality Spirit caters not only to established professionals but also to those who looking to start a career in hospitality. The episodes feature industry leaders representing the many facets of hospitality sharing their personal experiences and discussing industry trends.
17. Lodging Leaders Podcast
Recognised with a Bronze Stevie® Award in 2020, Lodging Leaders is a weekly podcast series for hospitality professionals and leaders. The co-hosts Jon Albano and Judy Maxwell guide listeners through captivating stories, amplified by interviews with industry experts and leading thinkers in the field of hospitality.
Using modern podcast recording techniques, it provides close captions, chapter markers with images and links, and an expanded multimedia report with downloadable transcriptions for an enhanced listening experience.
18. Hospitality Daily Podcast
Josiah Mackenzie is the founder of Hospitality Daily Podcast, which helps you stay informed and inspired each day by the most interesting people in hospitality. After getting his start in hospitality, working at the front desk of a small property on the California coast, Josiah went on to hold leadership roles in technology companies serving tens of thousands of hotels around the globe with operations, revenue, and investment management before founding Hospitality Daily.
Hospitality Daily Podcast stands out for its short, informative and inspiring conversations with interesting people doing interesting things. Among many others, the main topics Josiah discusses with his guests are guest experience design, technology, & career advice.
Streamline your upselling