How to build a hotel pricing strategy that drives profitability
At the core of effective hotel pricing strategies is the ability to tailor rates optimally for your target market so that you can capture the right business at the right price. In addition to keeping your guests in mind, you'll also need to use your commercial strategy and goals.
The good news is that revenue per available room and average daily rates have recovered in many markets. It means that with the right hotel pricing strategy, there's potential to maximise your hotel revenue.
To equip you with the knowledge on the most critical factors to keep in mind when creating a hotel pricing strategy, we sat down with James Echert and Mike Chuma from IDeaS, a revenue management solution and one of the Oaky partners.
What is a hotel pricing strategy?
A hotel pricing strategy refers to the way or method a hospitality company determines the price for their rooms, function space and/or add-on services.
Why is a well-thought-out pricing strategy crucial for a hotel's success?
A high-performing, well-tuned pricing strategy is foundational to the future success of any hotel. By carefully setting hotel room rates and implementing a hotel revenue management strategy, hotel owners and operators can boost hotel revenue and profits. This will make it easier for owners and operators to grow the resources needed to build new locations, diversify, and expand into new markets, increasing their asset valuation and attracting investors.
All of this is key to marketing their establishments and stay ahead of the competition. After all, hotels have different target guest profiles. By pricing your rooms using a well-crafted pricing strategy, you can capture the right guest for your hotel, in other words, the one that will be the most profitable.
What factors to consider when developing a hotel pricing strategy
There are multiple factors that can influence the price. The following are the major considerations that can have the most critical impact on your profit margin:

What do your guests want?
Since guests pay the bills, it's important to consider what type of rates they prefer. Beyond preference, some regions or audiences may be accustomed to a specific process and changing it may result in dissatisfaction. In fact, unconventional pricing can even result in lost clientele, possibly even more guests for your competition.
For example, some guests prefer to know how their cost of stay breaks down by day. Other guests, however, may prefer the simplicity provided by one rate lasting for their entire stay.
What strategy best complements your business mix?
It's important to select a revenue management strategy that fits your hotel's portfolio of business. The two biggest considerations are

The hotel's business model

The guests' average length of stay.
For example, a hotel focused on airport transient guests with an average one-night stay will be a better fit for daily pricing strategies. Alternatively, luxury destination hotels that cater to high-end leisure travellers will have longer lengths of stay. As a result, a flexible or length-of-stay (LOS) pricing strategy would be a better fit.
How does your hotel pricing strategy affect the distribution and selling systems?
Hoteliers should evaluate any potential impacts on the following systems when considering various pricing approaches:

Property management systems

Central reservations systems

Selling systems

Upselling systems

Distribution systems

Channel management systems

Web booking engines.
For example, are certain systems better geared towards specific pricing strategies? Will you need any additional tools or training to integrate a new strategy with your current setup?
The cost will obviously also play a determining factor. That said, avoid becoming so fixated on the upfront cost that you ignore the potential return on investment (ROI). These are just a few of the probing questions that a hotel business should ask to determine how compatible its current distribution and selling systems are with the pricing strategies.
In addition to analysing your own systems, also keep in mind the top distribution channels by production volume. Research which approaches are broadly accepted.
For example, what do the hotel's online travel agent (OTA) channels accept? Will they accept minor deviations? If an OTA channel doesn't accept a specific pricing approach, will it impact revenue significantly?
Each pricing approach should be based on a precise demand forecast. A good revenue management software or pricing tool will factor in historical data as well as multiple data sources to make sense of pricing and demand patterns, length of stay, and booking behaviour.
Armed with these powerful, predictive analytics, you'll be much better equipped to navigate your way around market changes and fluctuations in demand.

What are the most beneficial dynamic pricing strategies to increase revenue all year round? [11 most effective pricing strategies]

When it comes to creating your hotel pricing strategy, there are various approaches that you can take. In order to set up your strategy for profitability, it would be best to incorporate several of them.
For example, you might use historical data to adjust your pricing when demand is forecasted to be high or low. In addition to watching the demand, you should keep an eye on your competitors for indicators that demand is picking up or make sure that you charge above a certain competitor.
On top of it, you can vary your pricing depending on your guest segments and customer loyalty.
Discover the most popular approaches to hotel pricing that you can consider to base your strategy on.
1. Occupancy-based pricing
Occupancy-based pricing is one of the most effective ways to boost room revenue, making it a very common approach in the hotel industry. In short, it uses supply and demand. If demand higher exceeds supply, you'll increase your room rates. If demand drops, you'll switch to lower rates to boost occupancy in the downtime.
2. Competitor-based pricing
Just like competitor research can be invaluable for marketing purposes, it can also help with setting your hotel room rates. Though, make sure that you keep in mind only direct competitors. In other words, hotels that have the same rating and serve the same market segment. After all, you can't compare apples to oranges, right?
Here are key pointers when you're using competitor-based pricing:

Make sure you understand the hotel rooms rates at which your competitors are listing their accommodation

Study when they choose to decrease or increase their rates

Calculate how often they run promotions or offer discount codes.
3. Forecast-based pricing
Forecast-based pricing is one of the most crucial strategies that a hotel can implement. With this approach, you'll set your price based on what you anticipate demand will be. You'll need access to your hotel's occupancy levels, room rates, and average spend per room for the previous few months.
You'll also need this data for the same period last year. Armed with this knowledge, you can change your room rates by predicting future room availability.
4. Market segmentation or guest type-based pricing
With this strategy, you'll charge a different rate for the same room to different types of guests. The pricing will be impacted by factors such as:

The number of rooms that get booked at the same time

The time when the booking gets made

Guest preferences

Purpose of the stay

Age

Location

Occupation.
In short, guests who will most likely generate better business will receive a better rate. For example, a business traveller who regularly travels for business to your city will receive a lower rate as opposed to a digital nomad who missed his flight and needs a room just for one night

5. Upselling
In short, the essence of upselling is to encourage guests to spend more after they've made a booking. You can, for example, give them the option to upgrade to a more expensive room, such as a suite or one with a sea view.
6. Cross-selling

Cross-selling is very similar to upselling and can help you to increase the revenue per booking. With this pricing strategy, you'll encourage guests to book extra services after they've booked a room.
For example, you can suggest spa and restaurant incentives, early check-in and late check-out offers and transportation services and also create packages targeted at specific guest segments to boost the average bill per guest.
You can find more inspiration by downloading one of the decks packed with upselling/cross-selling deal ideas: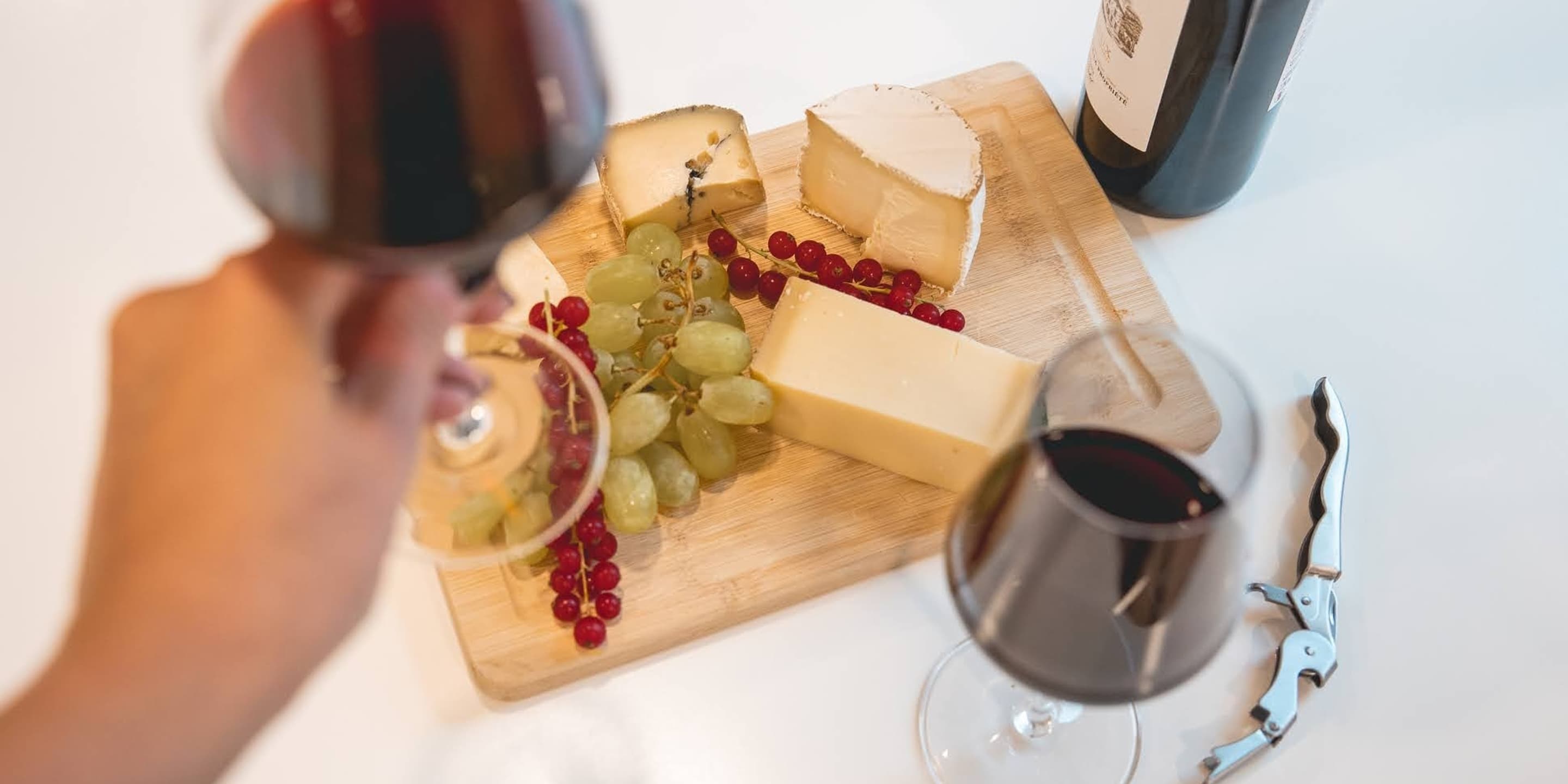 7. Length-of-stay pricing
The length-of-stay room pricing strategy is based on the length of a guest's stay and their arrival date. It allows you to charge one rate for the whole duration of their stay. This way, you can encourage guests to book for a more extended stay. To determine this rate, you'll use factors like

The length of their stay

Date of arrival

Current supply

Demand forecasts.
For example, this strategy comes in handy if there's a popular event coming up in your area. You may require a minimum length of stay for the duration of the event to secure bookings and increase the number of nights your guests stay at your hotel.

8. Cancellation policy-based pricing
While it might sound counterintuitive, cancellations can work in your favour, that's if you have this strategy in place. In short, you'll offer guests a better price if they opt for a non-refundable rate.
This means that if they should cancel, you'll retain the amount already paid and gain another room that you can resell, usually at a lower rate. All in all, this strategy is more geared towards the peak season when you'll have an easier time reselling rooms.
9. Loyal customer pricing
Hotel loyalty programs can yield positive results for your revenue targets. In short, you'll offer a better price to guests who've signed up for your loyalty program. Not only can this pricing strategy help you to generate more direct bookings, but it can also motivate more guests to join your loyalty program, which will, in return, benefit your marketing campaigns.
10. Discounted pricing
Sometimes guests need an extra incentive to book accommodation. One of the most popular and welcomed incentives is discounted pricing. You can, for example, send a discount code via an email newsletter that you send to repeat guests on a monthly basis.
This approach can also help to attract repeat guests and more direct bookings. In other words, not only will you receive more bookings, but you can also look forward to more revenue per booking as you're eliminating costly OTA fees.
11. Hotel package pricing
While rooms are a hotel's primary inventory, there are other amenities that they can bundle together to increase revenue. You can, for example, add meeting space if you're targeting business travellers or digital nomads.
On the other hand, if you mostly target family travellers, local experiences added to a family room can be an attractive option. For this pricing strategy to work, though, the package offered should work out cheaper than what it will cost to buy the room and extra services separately.
Wrapping things up
There are a number of factors and variables to consider when establishing a hotel pricing strategy and setting your room rates. This makes it virtually impossible to process the amount of data needed to capitalise on consumer behaviour in real-time manually.
Revenue optimisation software in the hospitality industry has evolved to include sophisticated analytics. With this type of tool in your tech stack, it becomes infinitely simpler to create and execute pricing strategies that boost the bottom line. Advanced revenue management systems, like IDeaS G3 RMS, simplify the complex process. By automatically analysing the data and delivering optimal pricing decisions, hoteliers can eliminate time-consuming, manual processes and focus on more strategic business decisions.

Discover how automated upselling can boost your profitability