A detailed guide to effective hotel inventory management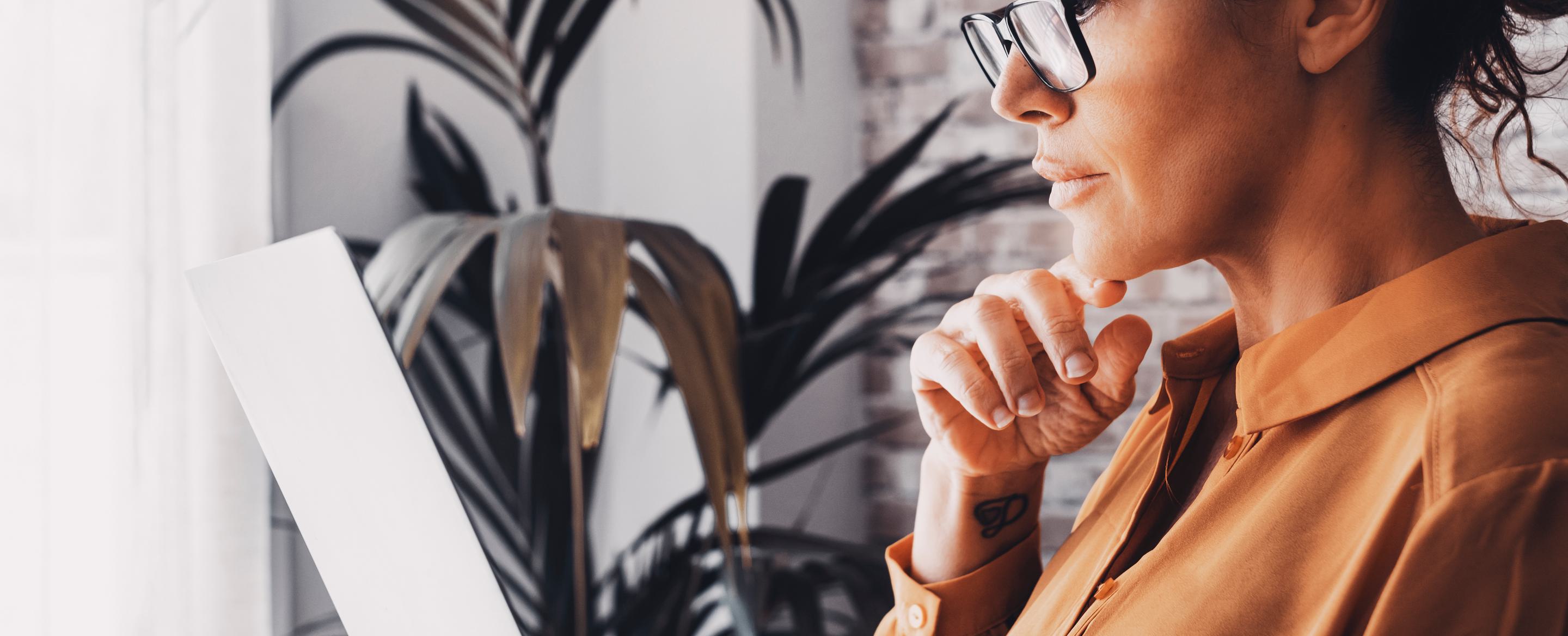 Effective hotel inventory management is an essential part of running a hotel. Not only will it ensure that your hotel is profitable, but it can also help you further maximise your revenue potential.
Get it right, and you establish a solid foundation for continued financial success. What's more, it will also help reduce the effect of downtime that all hotels are bound to experience at some point.
Get it wrong, and it will impact all areas of business operations.
To do it properly, though, is an elaborate process.
Continue reading to find out more about what effective hotel inventory management entails and best practices for implementing an efficient system that will streamline this complex process.
What is hotel inventory?
In the hospitality industry, you can classify hotel inventory as primary or secondary. Primary inventory refers to the total number of rooms that is available for selling and distribution. As it's a hotel's major revenue source (hence, why it's classified as primary), it's key that you apply optimal pricing to ensure excellent occupancy rates.
Secondary inventory refers to everything else that a hotel can offer its guests. Examples of secondary hotel inventory include:

Restaurants

Spas

Gift shops

Room supplies

Extra services.
What is hotel inventory management?
Hotel inventory management is the process of ordering, storing and distributing a hotel's assets and products. In the hotel industry, rooms make up the main inventory. However, hotel inventory management also includes raw materials, finished products and onsite amenities, such as restaurants.
The purpose of hotel inventory management is to ensure that the rooms, hotel products and ancillaries are priced, distributed and sold correctly. It also involves restocking various goods without resorting to overstocking.
Why is inventory control important in hotels?
Proper inventory control is directly linked to your hotel's revenue management strategy and profitability. It can help ensure that your primary inventory — hotel rooms – is priced correctly and that you optimise the available space. For example, by being strategic about your room upgrades, you can eliminate overbooking issues and boost your revenue by making the most of what you have.

Discover how Oaky can help streamline your upselling strategy
With regard to secondary inventory, effective inventory control can help minimise waste. By knowing how much stock is available, hoteliers are less likely to resort to overstocking. Sure, some products, like towels, can always be used later when needed, but there are countless other stock items that have an expiration date.
While stock going to waste is money down the drain, the reverse is also true. Stock shortages can have a negative impact on your hotel's profitability. For example, if a restaurant runs out of a popular dish, it's a missed sales opportunity. Instead of trying an alternative item on the menu, guests might just try an alternative restaurant in town.
What are the main components of hotel inventory management?
To manage inventory effectively, keep in mind the following three components:
While secondary inventory isn't impacted much by pricing, it's a dealbreaker for hotel rooms. In short, you'll want to use a dynamic pricing strategy to address supply and demand. This means that during the high season, you'll want to get the best value for all your rooms, including room upgrades.
Then, during the slower season, you'll most likely run a special or use another incentive, like free breakfast, to boost interest and occupancy. All in all, this approach is one of the best ways to increase your hotel revenue without having to invest more in marketing.
Once you've priced your inventory, you'll need to ensure that it reaches as many potential guests as possible. After all, if they're unaware of the value that you're offering, how will they be able to book it in the first place?
This is where distribution enters into the picture.
You'll find that some channels are more popular among specific types of travellers. To help you save time and money, you need to know what the most profitable distribution channels are among your ideal guests and zoom in on these.
Successful distribution requires that you sell the minimum number of rooms on each channel during a specific time period. In case of cancellations or a large number of rooms going unsold, you will also need to reconsider your distribution strategy and reallocate your inventory to be promoted on other channels and OTAs.

In order to understand the other two components (pricing and distribution), you need to pay attention to market segmentation as well. Basically, if you lack an understanding of your target market, you won't know what classifies as reasonable rates. You'll also be unable to identify the best booking channel and offers for your guests. In short, it's key that you know your target audience's needs, likes, and spending power.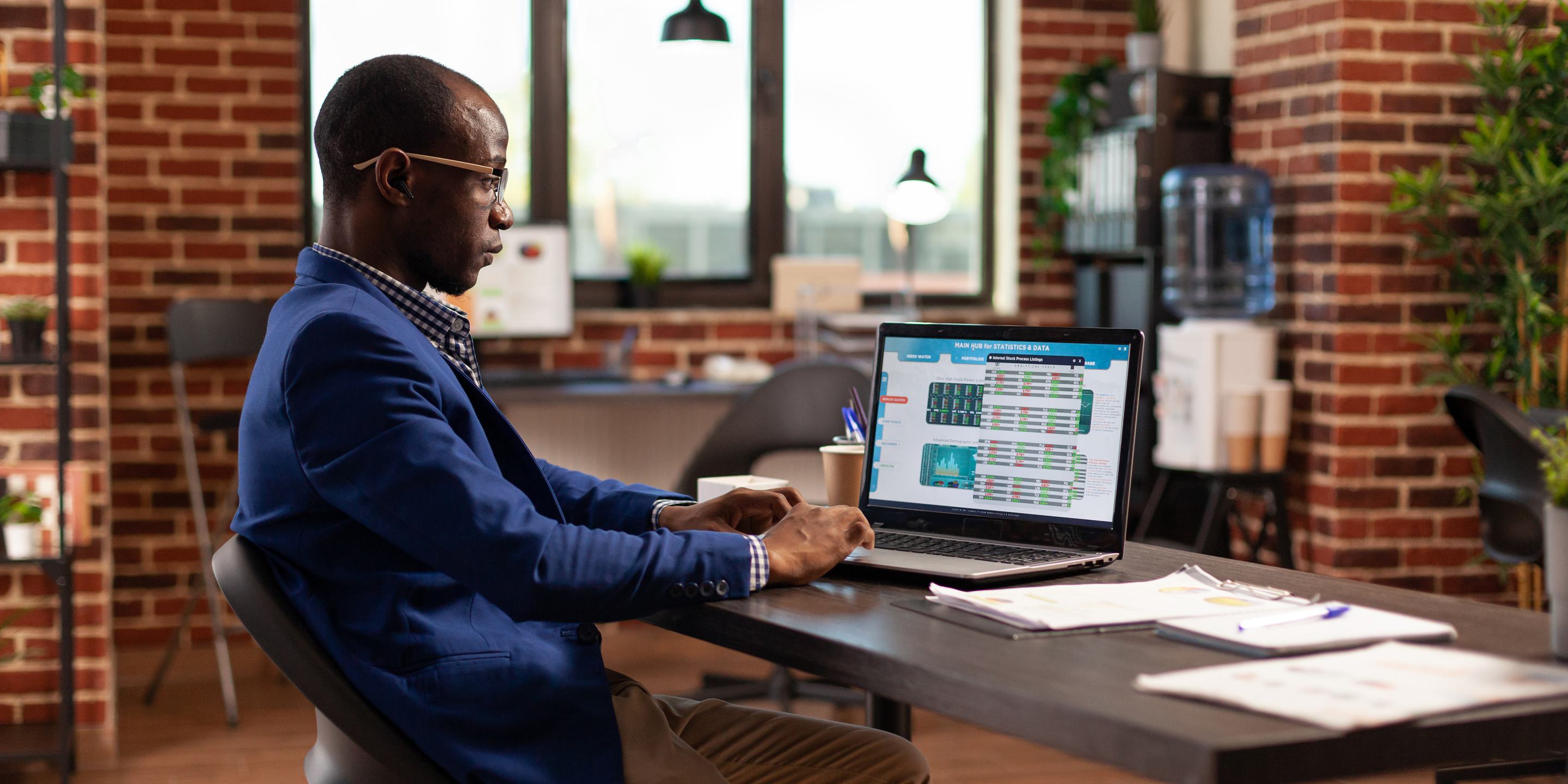 How to increase the effectiveness of your inventory management
For inventory tracking and effective management, you need to be methodical. Here's a step-by-step process that you can make part of your hotel management routine.
1. Create a detailed overview of your current inventory
You can only start to improve management systems once you know what you're dealing with. Each room and secondary inventory item should be documented so that you can have a complete list of the items that you can make money on. Not only will this help you visualise the bigger picture, but it will also give you the granular details when needed.
2. Keep your target guest in mind
Understanding your ideal guest will improve your management. As mentioned earlier, this knowledge will help you make informed decisions about your pricing strategy, booking channels, and ancillary offerings.
What's more, having a strong guest profile will also help you identify behavioural and purchasing patterns. This will make it easier to create better customer segments and maintain the right levels of stock.
3. Dive deeper into your hotel's primary inventory distribution
Distribution channels are critical in achieving goals and generating bookings from your ideal guest types. Identifying the right OTAs and agents can contribute to your revenue figures and overall success.
4. Drive more direct bookings
While OTAs can make a massive contribution, it's key that hotels also focus on improving the visibility of their own website. Though, it's of no use if the website isn't optimised for mobile and doesn't offer visitors the option of booking directly.
So, in addition to paying attention to search engine optimisation (SEO), also ensure that you invest in a stable, powerful booking engine that can capture bookings via the hotel's website that will also flow into your property management system or channel manager.
In addition to driving direct bookings, a direct booking website also helps to:

Create brand awareness and ultimately build a better brand

Attract more loyal guests

Reduce costs as you don't have to pay the fees charged by OTAs.
Need help optimising your website? Check out this free, step-by-step checklist to make your direct booking website mobile-friendly and more visible.

5. Use OTA marketing to your advantage
Considering that distribution is one of the three main components of effective hotel inventory management, it's a wise move to broaden your distribution network. Even if you managed to get your website to appear high in the search engine results pages (SERPs), it's hard to beat the amount of traffic that OTAs attract.

While you'll have to pay service fees, you'll gain much more exposure in return by listing on OTAs too. The reality is that, currently, these sites offer better publicity as they have access to huge marketing budgets.
6. Make the most of your secondary inventory
While room bookings remain the main source of income in the hotel industry, there are actually several other opportunities to drive greater revenue.
Primary and secondary inventory are tied together. If you can manage to make money via selling extra services, like parking, you're unlocking another revenue stream. What's more, by earning additional revenue, you can use it to reinvest in marketing and amenities, which will, in return, help attract more guests.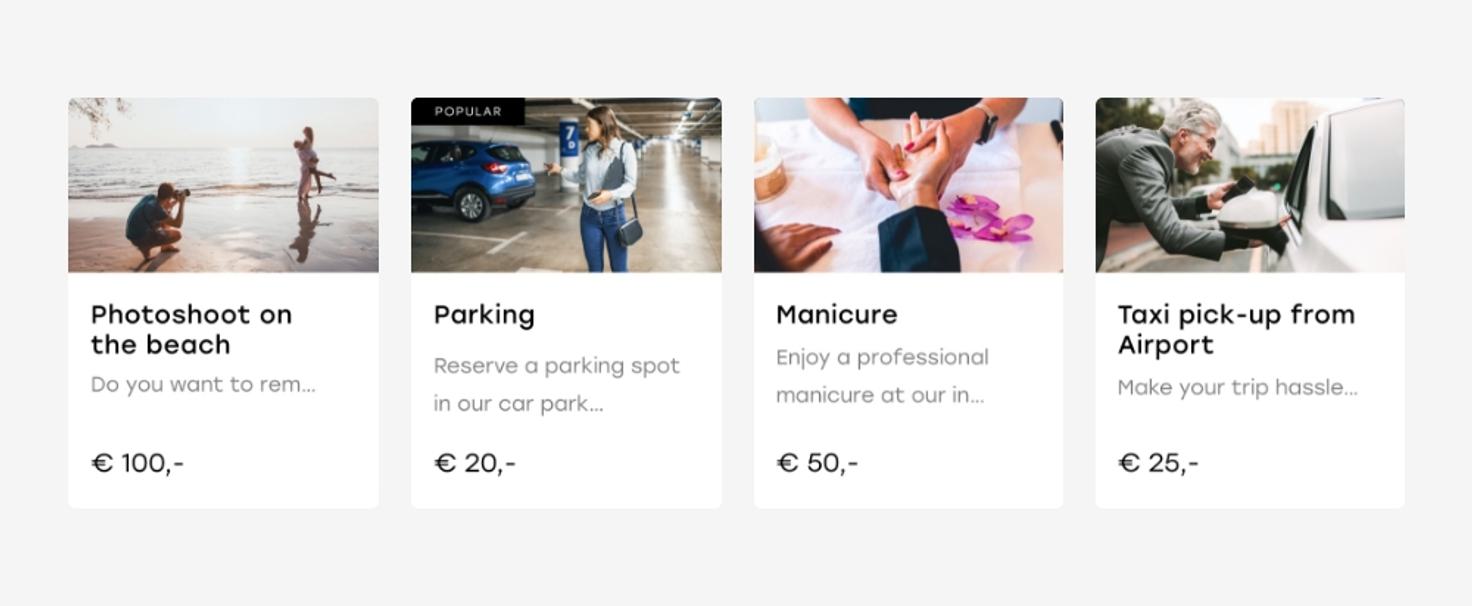 To help you maximise your secondary inventory, it's key that you invest in the right type of technology. A tool like Oaky, for example, can help hoteliers to leverage the power of upselling.
In fact, Oaky can also help you optimise your primary inventory. By helping you sell room upgrades pre-arrival, rooms (especially high-tier ones) don't end up standing empty. Then, if a guest upgraded to a higher category pre-stay, the regular room, which is easier to sell, can be resold again. And the best part is this happens without your or your team's involvement.
Learn how upselling can help optimise hotel inventory management
7. Make use of the pooled inventory
In short, a pooled inventory strategy refers to when you advertise all your rooms on all the different channels simultaneously instead of allocating a certain number of rooms to the individual channels that you use.
The risk of using this model is that it increases the chance of double bookings.
If you want to use the pooled inventory approach (which is recommended), investing in a channel manager for hotels, like SiteMinder, is a must. This way, room availability will get updated in real-time.
To maximise the effectiveness of your primary and secondary inventory management, hotel tech again comes to the rescue. For example, Oaky might already be integrated with your favourite property management provider.

What is a hotel inventory management system/software?
As you would have come to realise, for effective hotel inventory management, automation is a necessity.
Hotel inventory management systems (or hotel inventory management software), like a channel manager and property management system (PMS), allow hotels to automate inventory management. Not only will it free up time, but it will also reduce mistakes.
Real-time features will collect all the data about room availability and store it in a centralised database. The different booking channels, including the hotel's own website, will then be able to see which rooms are still available by accessing this information pool.
This type of cloud-based management system can also be used to track secondary inventory stock levels. Once the stock level of a certain item runs low, hotel staff will get notified so that they can pre-order on time.
Wrapping things up
If you want your hotel to be profitable, you'll need to ensure that you put all of your hotel's resources to good use. Not only should you focus on selling rooms, but also on marketing other types of inventory like its onsite restaurant or spa.
Travellers can't book a room or make a dinner reservation if they're unaware of what's on offer. So, it's critical that you distribute your inventory smartly. In addition to allowing guests to book rooms via your official website, it's also advisable to list on OTAs. Then, to create awareness around facilities and extra services, you can incorporate upselling.
One of the main challenges, though, is to ensure that you can deliver. All your efforts will be in vain if there's a double booking or stock shortage. To avoid this, it's best to invest in hotel tech that will make inventory management much easier and more streamlined.