Hotel upselling benchmark report 2022
Upsell performance by region
We've analysed over 1,000 hotels to provide you with insight into hotel upselling benchmarks per geographical region. The report is based on Oaky's data for Q2, 2022.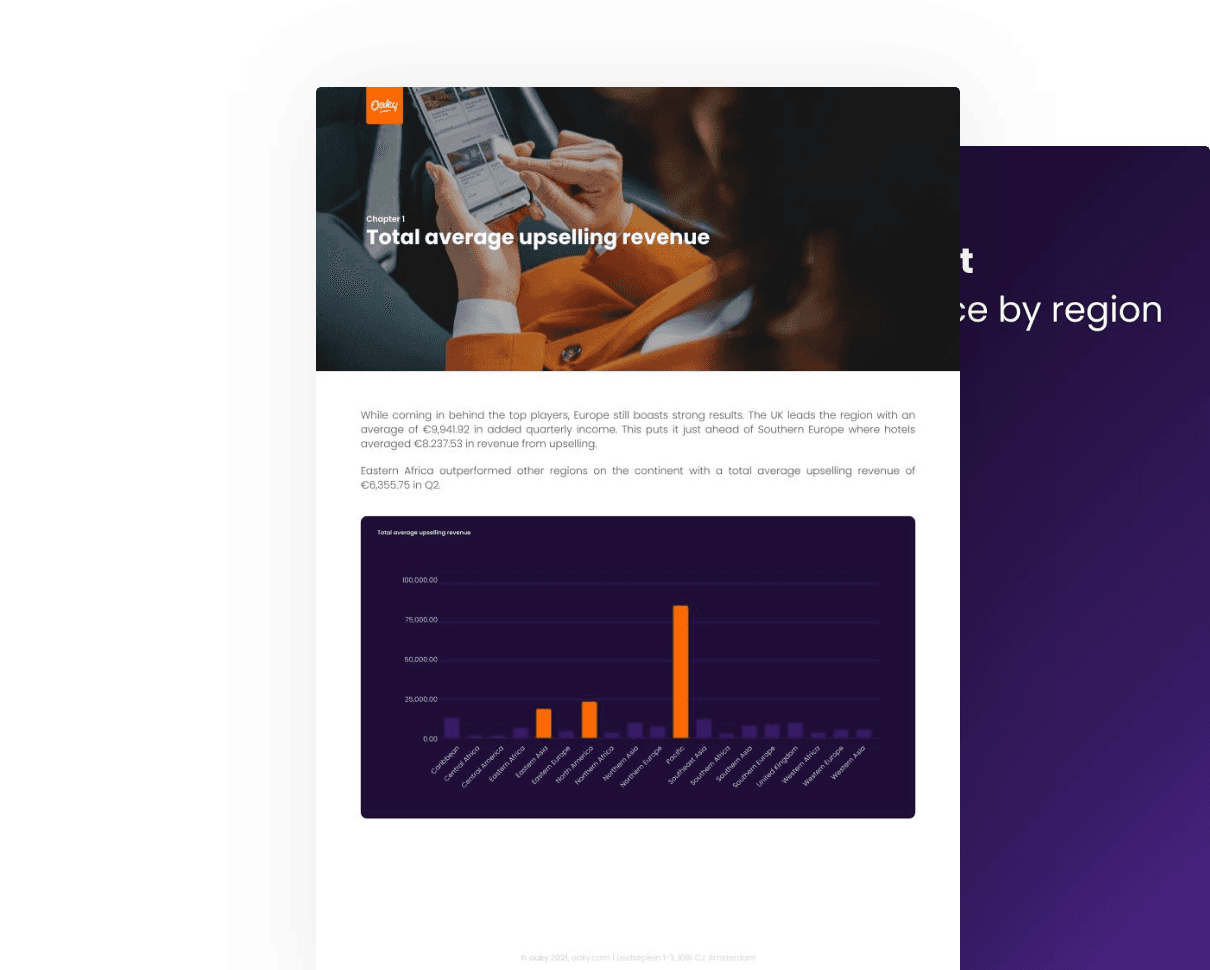 What's inside?
This report offers a closer look at how much upselling results can vary depending on geographical regions. Based on Oaky's Q2, 2022 data, the report provides insight into the following metrics:
Total average upselling revenue
Average TRevPAR
Average open, click-through and conversion rates
Ready to get started?
Explore Oaky for yourself or contact our sales team to give you a tour of the product. We're sure we can help you out.