8 Hotel food and beverage trends to stay on top of
Adapting to fast-changing hotel food and beverage trends while maximising profits is one of the main challenges that hoteliers face today. And if you're still wondering if you should keep up with the F&B trends, our answer will be a solid yes.
As Oaky's data shows, F&B upselling offers are amongst the most popular ways to drive revenue. The best-performing F&B deal across the portfolio is the discounted breakfast deal, generating 29% of revenue from upselling services. Following this, dinner reservations account for another 15% of the revenue. This shows that many hoteliers are leveraging the power of F&B upselling to increase sales.

While this sounds like a great idea, we know that it may not be easy to identify upcoming trends. So we've prepared a primer on some of the most important F&B trends to help you out. Keep reading to learn more about eight upcoming trends that will soon become the norm!
What are the current hotel food and beverage trends?
Lockdowns and social distancing rules required hotels to revisit how they serve their customers. In doing so, hotels met regulations and improved the dining experience. Most of the trends we have picked out emerged as a direct outcome of the pandemic.
1. Be mindful that some of your guests will like hygiene measures to stay
Implementing reliable health and safety measures was the only way for hotel restaurants to operate in the last few years. If the pandemic has taught customers anything, it's that they can never be too careful, especially when it comes to a safe dining experience.
Even though, in many locations, all the COVID restrictions have been completely lifted, some guests might feel uncomfortable if you don't provide additional hygiene measures. One easy way to do this is by ensuring adequate distance between tables. If you provide buffet services, be sure to add buffet shields to protect the food. Implementing hygiene measures such as sneeze guards, hands-free dispensers, air purifiers, and well-ventilated dining areas go a long way in reassuring guests.
2. Buffets are a thing of the past now
Most hotel restaurants are reopening without the self-service buffet option. Instead, single-portion items – individually packed and sealed for freshness and safety – are the way to go. Of course, there is also the alternative of kitchens dishing out fresh meals on request.
3. Outdoor dining options are increasing
People are tired of being indoors and are increasingly looking for restaurants with outdoor seating. Outdoor dining also provides a safer experience, allowing social distancing protocols to be followed. We believe that investing in outdoor spaces like an open terrace or patio can help your hotel get a leg up on the competition.
And don't be afraid to get creative, whether through innovative layouts or authentic experiences. Fun and unique outdoor spaces will attract more guests by promising them an authentic dining experience.
The weather, of course, is something to consider when thinking about setting up outdoor dining areas. Some restaurants have started using greenhouses or transparent plastic tents to cover their guests while providing an outdoor food and beverage experience. Both are easy to sanitise and transport or remove. Some hotels also offer patio or rooftop seating and ceiling-to-floor windows with beautiful views that create the illusion of being outdoors.
4. Say hello to streamlined menus
The pandemic brought about staff shortages and rising expense issues. This forced hoteliers to rethink their menus. As a result, hotel restaurants started streamlining their menus to cope with the crunch.
For example, restaurants chose to serve only their bestsellers or popular meals for takeout. Limiting the number of food items reduces costs as well as food wastage. This shift has proved to be an efficient business strategy for the hospitality sector.
5. Local, authentic food experiences reign supreme
The lockdown brought out people's creative side and allowed them plenty of time to work on new hobbies, cooking being a popular calling for many. So, the question is – why eat out when you can make those dishes at home?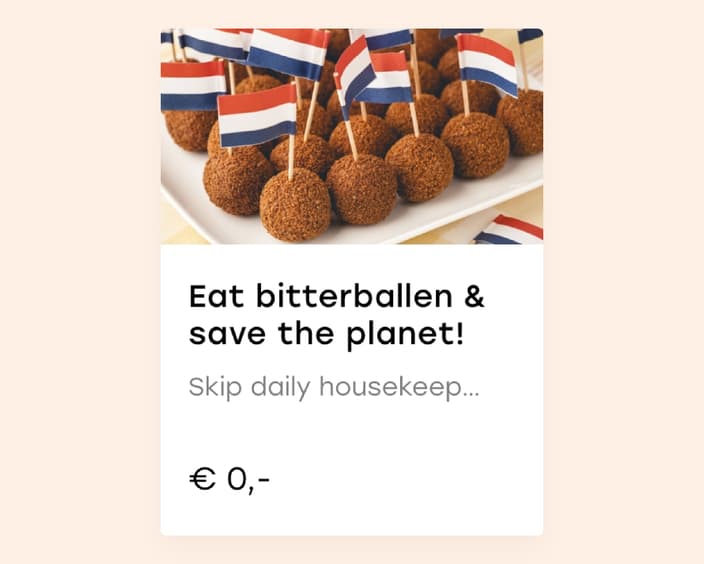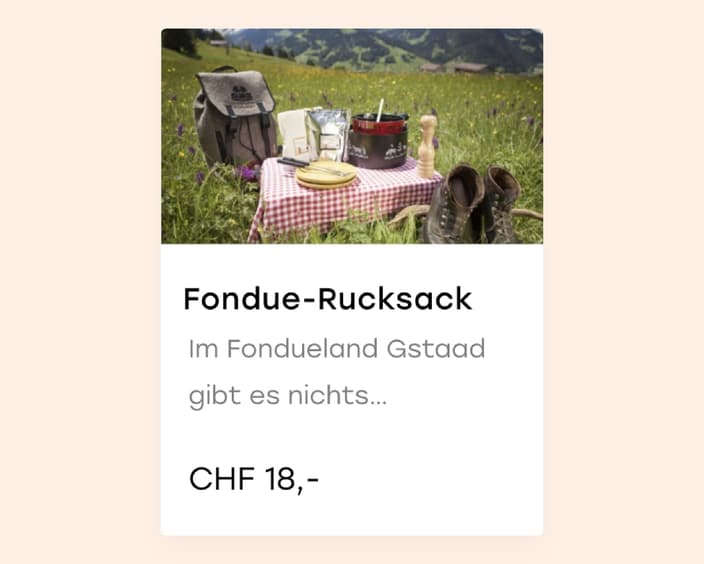 Restaurants can navigate this by providing an authentic experience. Here are a few ways to achieve this:
Showcase local chefs

Give them a platform to experiment with recipes and dishes

Emphasise indigenous ingredients

Play up these menus.
If you have the budget, consider redesigning your restaurants and bars to reflect the local culture. This gives diners a unique experience.
The bottom line is that travellers are eager to try something new, and you should find a way to add a dash of 'local' to your food and drink offerings.
6. A resurgence of healthy foods
Food preferences tend to see-saw between a taste for comfort food and healthier options. The pandemic limited the diversity in food choices, and with the looming uncertainty, many found solace in unhealthy food. With that trend reversing now, many are looking toward healthier food.
Guests want a change from the sedentary lockdown life and are opting for restaurants that provide a more wholesome and inclusive menu. This doesn't mean you have to shift gear to redesign your menu. Instead, try combining the best of both worlds: serve healthy, easy-to-make meals, where freshness intersects with the indulgence of fast food. For example, swapping burger buns for lettuce leaves and beef patties for plant-based meat alternatives is becoming quite common.
7. Good breakfast leads to glowing reviews
Breakfast may be the best way to win the hearts of your hotel guests. A recent Google survey found that 42.4% of guests picked breakfast as the hotel feature they most looked forward to. So make sure to provide an excellent experience through your assorted food and beverage offerings.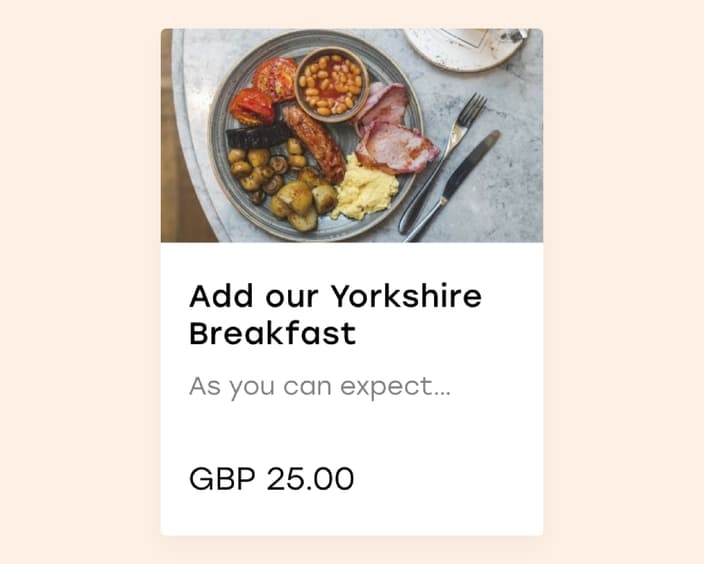 English breakfast deal at The Grand, York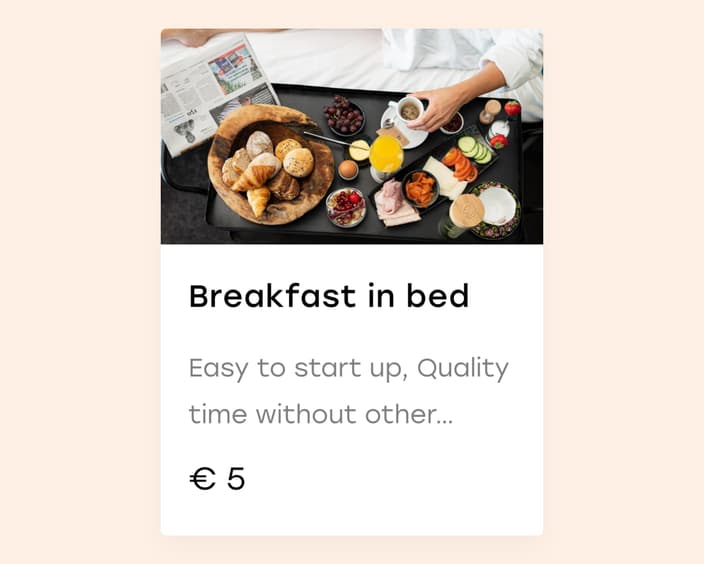 Breakfast in bed deal at Boutique Hotel Texel
While many hotels do a satisfactory job with their morning menu, guests often want more. Not to mention, the prevalence of cafes and beverage outlets like Starbucks is only putting more pressure on hotels to improve their spread.
We suggest moving beyond the bland oatmeal and eggs combination. Try to make your breakfast spread as appealing as possible. Aesthetic, tasty, and healthy options like breakfast parfaits, chia pudding, smoothies, and superfood bowls ensure that your guests prefer to eat on the property instead of heading out. It might also encourage them to try out other restaurants at your hotel.
Combining this with special deals such as complementary or discounted breakfast, an all-day breakfast menu, or breakfast in bed can also ensure your guests visit again.
8. Sustainability is still key
Consumers worldwide are becoming increasingly conscious, placing sustainability at the heart of their expectations. For restaurants, this means reducing waste wherever possible.
For example, you can grow your own produce or source ingredients locally to reduce waste and transport. You can also invest in eco-friendly disposables or cut down on waste by donating leftover or surplus food to nearby shelters. This will help differentiate your hotel and show your guests that you are environmentally friendly, sustainable, and care about the community. Make sure to also introduce green upselling deals to let guests play their part in saving our plant.

By conducting food waste audits and reducing plate sizes, you can be sustainable and cost-effective.
How to unleash your hotel F&B potential
Although most of these trends resulted from post-pandemic requirements and regulations, they're here to stay since they add value to the customer experience. Staying on top of these trends ensures that your guests will keep coming back for more. It also boosts revenue and sets you apart from the competition.
Oaky's ready-to-use F&B upsell template can help you unleash your hotel restaurant's full potential. The deck is filled with ideas and strategies to amplify the customer experience and generate more revenue. These range from festive upsell offers, bestseller deals, and in-room dining ideas. We ensure that you use tried and tested methods that best suit you and your guests.
You can even move beyond food and drinks in the hospitality sector with Oaky's comprehensive upselling software. You can include upselling deals across all your departments with a few clicks. We also automate communication and use a segmentation feature to categorise your guests as per their preferences, ensuring that they receive personalised and suitable offers at the right time for the most effectiveness.
So what are you waiting for? Book a demo with Oaky today!