What is an occupancy rate? [Formula + Improvement Ideas]
Marieke Wisse •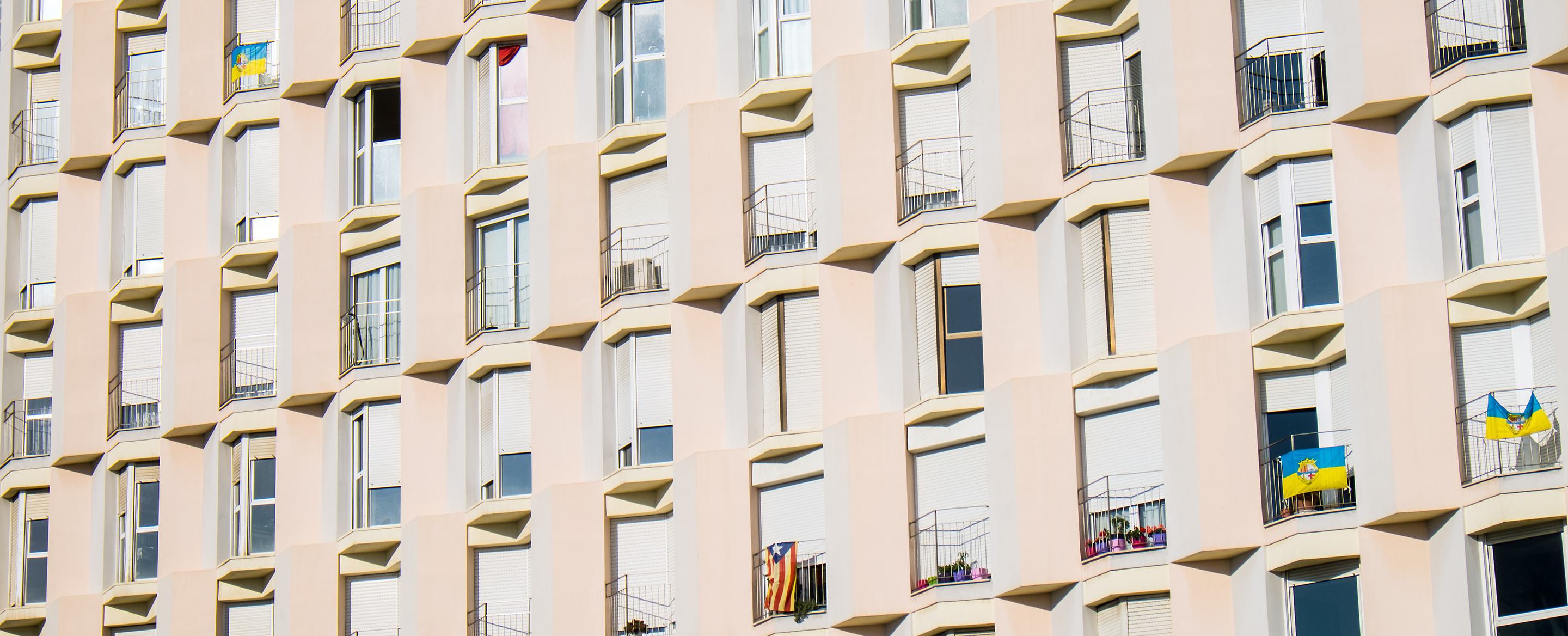 Keeping an eye on your occupancy rate is crucial for tracking the success of your business. Read on to learn how to calculate it correctly and what strategies you should adopt to boost your hotel's occupancy.
What is the hotel occupancy rate?
The occupancy rate in a hotel is the percentage of available rooms that are currently occupied by guests. It is a common metric used in the hospitality industry to measure how well a hotel is filling its rooms.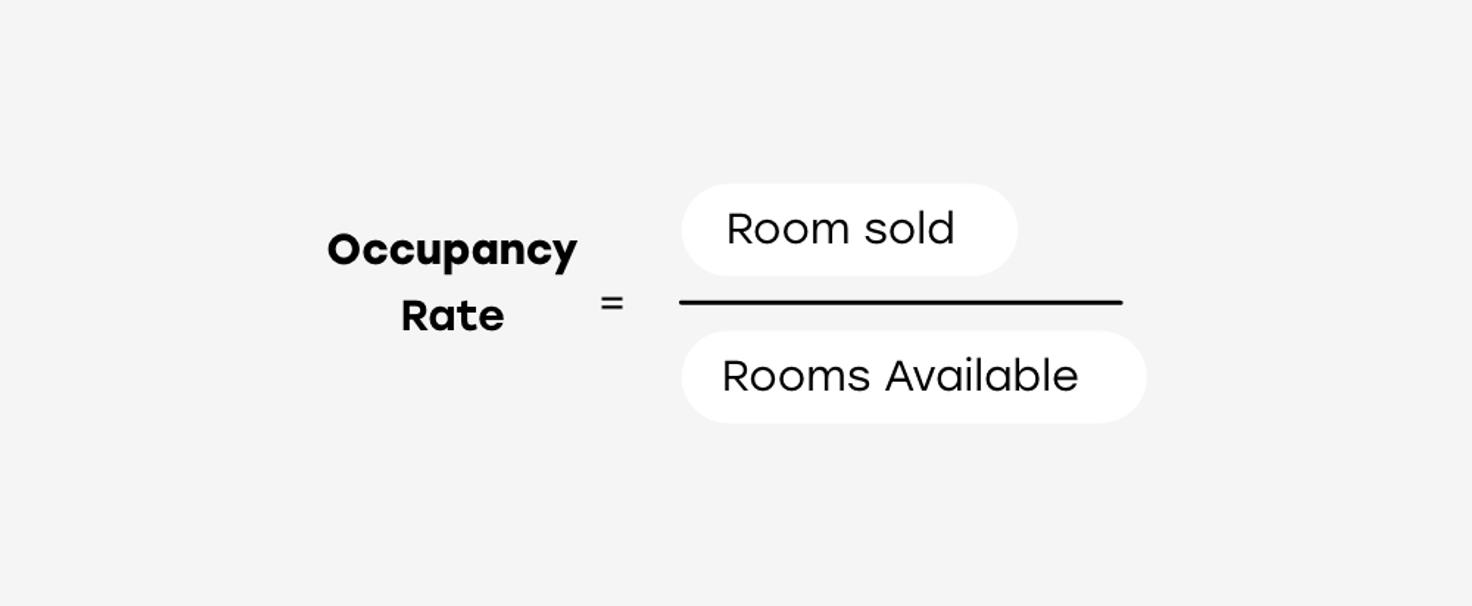 It's one of the main KPIs used by hotels to measure their performance. Usually, occupancy is reported together with other metrics such as average daily rate (ADR) and revenue per available room (RevPAR)
What is the occupancy rate formula?
The basic occupancy rate formula is the number of units sold / the total number of rental units.
Note that your available rooms should include those that are temporarily out of service (e.g. for minor repairs). However, rooms which are out of order (not available for sale due to larger-scale construction) should not be counted as available rooms.
An example:
The Grand Hotel has a total of 300 rooms. 237 are sold to guests.
10 rooms are currently out of order due to water damage. 5 rooms are out of service for deep cleaning.
Step 1: Determine the number of available rooms – total of 300 rooms – 10 out of order rooms = 290 available rooms
Step 2: Determine occupancy percentage – 237 sold rooms / 290 available rooms = 81.72%

What your occupancy rate tells you about your business
Your occupancy percentage tells you how much of your room inventory you've sold on a day or over a given period. This means it indicates how successful you were at selling your rooms. While OCC shows you how full your property is, it doesn't give you an idea about the revenue generated from your bookings. Use OCC in combination with ADR and RevPAR to get a better overview of your hotel's financial performance.
Standard ways to boost a hotel's occupancy rate include promotional offers and packages, length of stay (LOS) restrictions, revenue strategy adjustments, advertising campaigns and other marketing activities. The success of all these initiatives depends on how targeted they are, your competition and, of course, on the economic situation. In a weak economy, you will likely see lower overall demand and therefore lower occupancy. Global crises like the Covid-19 pandemic and resulting travel bans will also have a strong impact on this metric.
Compare your current occupancy rates with historical values to see how your performance developed over time. You'll likely also see recurring trends like high occupancy during trade fair dates and peak travel season. Understanding these patterns allows you to create a solid revenue management strategy that maximises both your rates and your occupancy.
Finally, benchmark your occupancy rate against your direct competitors. This shows if you're getting your fair share of business in the market. If you're not, you know it's time to adjust your revenue strategy to drive some more bookings. If you're getting way more business than your compset, it could be time to increase your rates.
Pros:
The occupancy rate gives a clear indication of how much business your hotel is doing
Benchmarking occupancy against competitors can show if your rates need to be adjusted.
Cons:

The occupancy rate alone doesn't give any indication of how your property is doing financially.
How to increase your hotel's occupancy rate
As outlined above, there are a few standard ways of achieving a high occupancy rate such as promotional offers and packages, LOS restrictions, revenue strategy adjustments, advertising campaigns and other marketing activities.
Word of mouth also plays a big role in enhancing your hotel's occupancy rate. Make sure to always strive for providing a flawless guest experience and ask guests for their feedback and reviews.

In order to make every guest happy, it's crucial to personalise offerings and tailor your services to your guests' needs. With Oaky, the leading upselling software, you will be able to personalise your upselling deals and streamline the process of their management and send-outs which will lead to higher profit and happier guests who will appreciate the opportunity to customise their stays.
See how automated upselling can proper your business forward
If you're ready to kick off with upselling today, download our brief checklist on how to create your first upselling deal and make it perfect from the get-go.
It's also important to avoid discounting just for the sake of filling your rooms. This can reduce your hotel's overall profitability, attract the wrong target market and upset your positioning in the market. Recovering from imprudent rate cuts can also be challenging. Clients may not want to return when you charge higher rates if you don't add value in another way.
A better approach to driving occupancy consistently would be to establish and stick with a solid revenue strategy without erratic rate changes. Focusing on improving guest satisfaction and encouraging them to leave great reviews is also a good long-term strategy. On top of convincing more people to book with you, a good reputation also allows you to charge higher rates which is good for your bottom line.