RevPAR vs ADR: The difference explained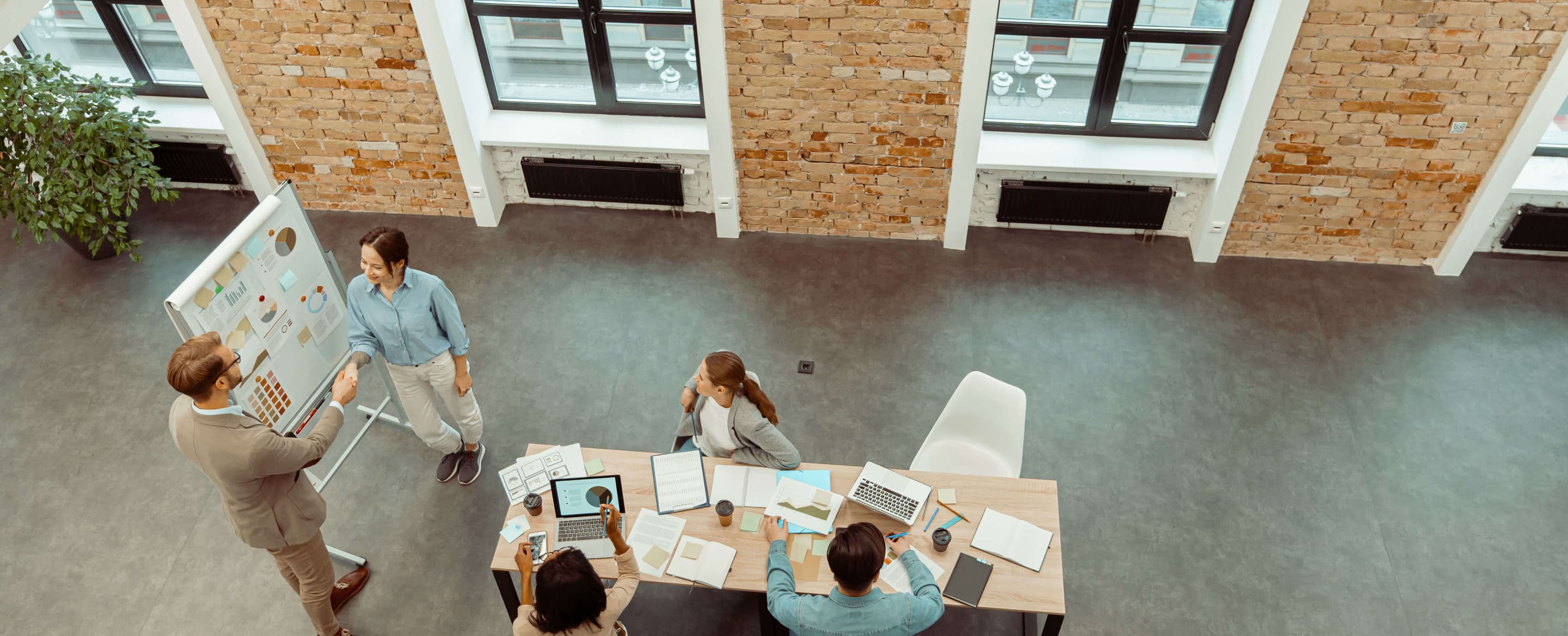 RevPAR vs ADR — which one of these key performance indicators should you track? The short answer is both. Nowadays, revenue managers in the hospitality industry are no longer focusing on simply a single metric.
While RevPAR and ADR are very similar, they're slightly different, and a huge difference between the two numbers can sound like a note of warning.
Here's a quick overview of how to track your RevPAR and ADR and what these two key performance indicators (KPIs) for hotels can tell you about your financial performance.
What does RevPAR stand for?
RevPAR is short for revenue per available room. It's one of the main KPIs that hotels use for revenue management.
It's important to keep in mind, though, that your RevPAR excludes any extra revenue that might come from on-site amenities like your restaurant and spa. It also excludes associated variable costs.
How do you calculate RevPAR?
To work out your RevPAR, you take your total room revenue and divide it by the total number of rooms available.
Here's an example of how you'll work it out:
Let's say your total room revenue is €25,000, and you have 500 rooms available.
Your sum will then look like this:
€25,000 ÷ 500 = €50
This means that your RevPAR will be €50.
Alternatively, you can also use your ADR to work out your RevPAR. In this case, you'll multiply your ADR by your occupancy rate.
What is the definition of ADR?
ADR is short for an average daily rate. It gives you an idea of how much money each room generates.
It's one of the key metrics in the hotel industry and is used to gain better insight into how your hotel performs in comparison with competitors. Not only will you be able to work out the average rate per room on a specific day, but you can also use this KPI to track changes over a certain period of time.
Measuring your ADR will only be valuable if you charge different room rates. Also, the number might not paint a comprehensive picture as it ignores unsold rooms and other revenue sources like restaurant sales. The linked costs are also not taken into account.
How do you calculate ADR?
To work out your ADR, you take your room revenue and divide it by the number of rooms sold.
Here's an example of how you'll work it out:
Let's say your room revenue is €25,000 and you have sold 250 rooms.
Your sum will then look like this:
€25,000 ÷ 250 = €100
This means that your ADR will be €100.
What is the difference between RevPAR and ADR?
The main difference between ADR and RevPAR is that RevPAR also takes into account unsold rooms. This means that RevPAR gives you a more comprehensive idea. As such, when it comes to the RevPAR vs ADR debate, RevPAR is slightly more valuable.
That said, neither of these two metrics should be used in isolation. For a better understanding of your overall performance, you always need to track a number of key hotel metrics.
Can your RevPAR be lower than your ADR?
If your RevPAR is lower than your ADR, it means that things are going off track. In this case, it's key that you investigate the reason behind a drop in the RevPAR. Sometimes the cause can be extremely high room rates that don't look appealing to travellers. This will affect the occupancy and, in return, the RevPAR.
Why are RevPAR and ADR important KPIs to track?
1. Keep the pulse on your business health
Basically, your RevPAR is a good indication of how well your hotel manages to price its rooms and, more importantly, sell them. Your ADR can also help you to gain more understanding of your financial performance, but only when measured in conjunction with your RevPAR.
2. Set up the right prices for your hotel rooms and services
Measuring your ADR specifically can help you to make more informed decisions regarding your pricing strategy as it lets you compare your pricing to similar-sized hotels in your area.
It also assists you in identifying seasonal trends as they develop over time. For example, by studying your historical average daily rate, you can get a better idea of how your hotel performs during certain holiday periods.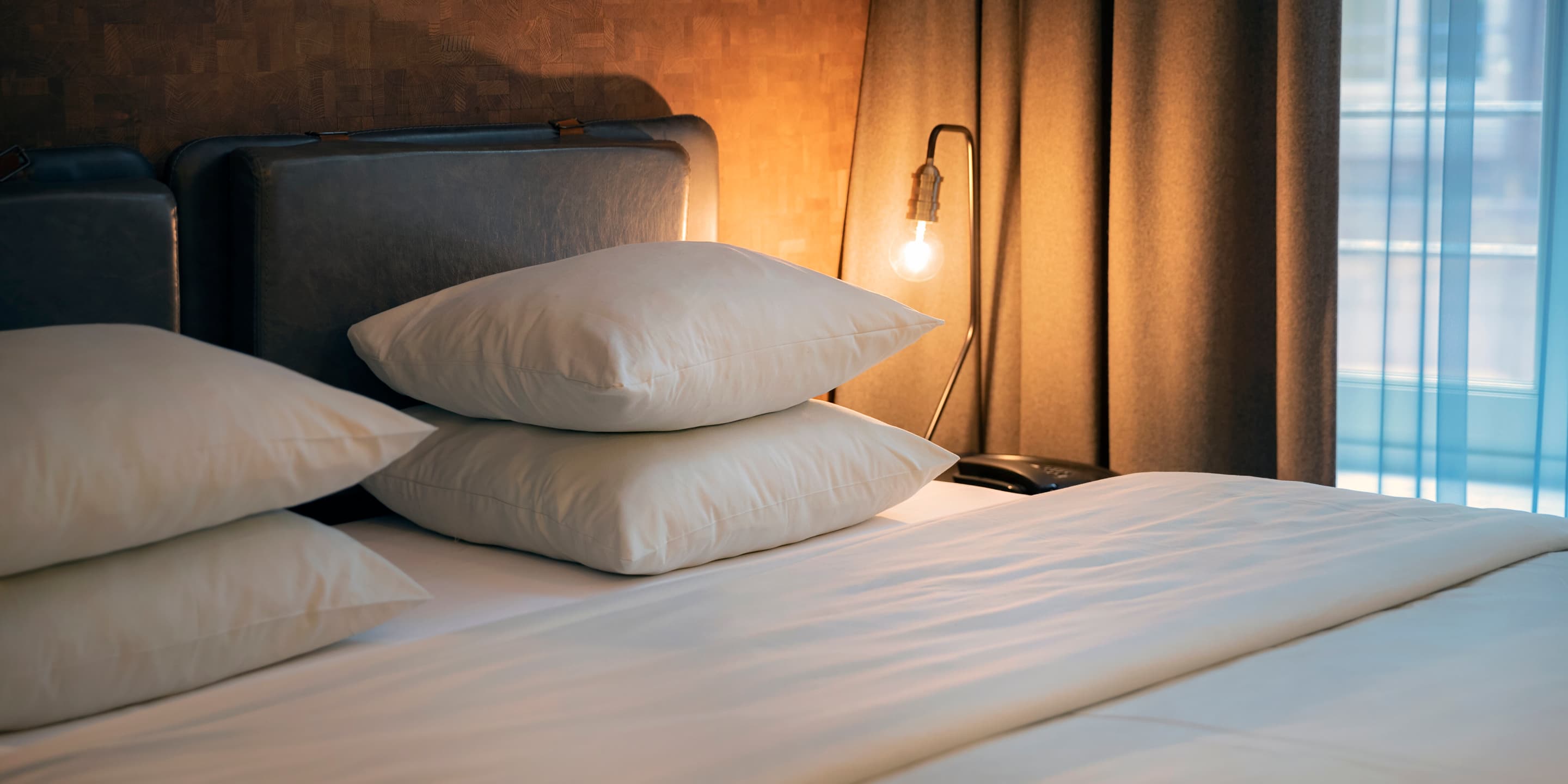 3. Achieve your occupancy and revenue targets more efficiently

If your RevPAR increases over time, it shows that you're generating more revenue from every room that you sell. Tracking your RevPAR is one of the easiest ways to help you move the needle in the right direction and reach those revenue goals.
4. Stack your hotel against competitors
To stay relevant, it's key that you're informed about the overall performance of competitors. If a nearby hotel has a similar ADR, they most likely offer similar rates and services, making them a direct competitor. Once you have a better idea of who your real threats are, you can turn your attention to figuring out how you can gain more market share over them and a potentially higher ranking.

How to improve your RevPAR and ADR?
Here are four easy-to-implement strategies to help you improve these two metrics and sell more rooms.
1. Maximise your occupancy using a hotel revenue management system
To improve your RevPAR, you'll need to boost your occupancy rate. It's the driving force behind a healthy RevPAR.
Understanding how demand changes in your market is key. Armed with this knowledge, your revenue manager is better equipped to adjust your pricing strategy more strategically and avoid very generous, last-minute discounts as you try to fill rooms.
It's strongly recommended that you invest in a hotel revenue management system. With the help of hotel revenue management software in your tech stack, you'll be able to automate analytics, helping you to maximise your occupancy. In short, it uses various data points and demand indicators to forecast traveller behaviour, helping you to set the best price.
There are a number of reputable tools on the market, like IDeaS or Duetto. They help you to adjust your room prices in real-time based on demand trends, local events, competitor rates and more. It means that your staff members will be able to sell rooms confidently, knowing that they have the right rate at all times.
2. Kick off with automated upselling
Upselling and cross-selling are examples of common revenue management strategies that can be used to boost your bottom line. You can, for example, add breakfast to the booking or other popular services such as spa access, yoga sessions, tours and excursions, etc.
Another popular way how automated upselling can help you to boost these numbers is by offering room upgrades to guests pre-arrival and at check-in.
In addition to helping you to boost the average daily guest spending, automated and personalised upselling also assists you in improving the overall guest experience.
Since travellers across the world have come to expect tailored services and experiences, hotel upsell software like Oaky can help you make these personalised experiences a reality and deliver them to the right guests at the right moment of their customer journey.
By elevating the guest experience, you'll also be able to appeal to high-end guest segments (more about this in the next point).
Curious to find out more about how Oaky can help boost your profitability? Book a product tour with one of our upselling experts.

Uncover your hotel's upsell potential
3. Drive demand from a high-end guest segment

Are you catering to more affluent guests or planning to capture more bookings from this segment? In this case, you can incorporate the following action points:

Include unique experiences in your offering
Examples of such experiences that they might appreciate include a local food basket enjoyed outside, a floating breakfast, exclusive local wine or beer tasting, a locally grown seasonal set menu, and a professional photoshoot on the beach.
Oaky can come in handy to craft these unique experiences and make sure they'll be presented to your high-end guests in the right format.

While it's understandable that you'll want to avoid increasing your gross expenses, you need to spend money to make money. Spending money on updating assets like your amenities is usually justifiable.
High-end guests will very likely set aside time for a spa visit or indulge in fine dining. If your spa and restaurant aren't up to standard, they'll either use a third-party provider or book somewhere else altogether. Also, by ensuring that your amenities are modern, you'll be able to increase your average rate.
Build and maintain a positive online reputation
If you want to attract reputable guests, your hotel needs to have the same reputation. To help create a positive online reputation, aside from providing a flawless guest experience, you'll need to reach out to guests asking them to leave a review. Then, you'll also need to make responding to reviews part of your daily operations.
In addition to focusing on online reviews, also pay attention to building your social media presence. In this day and age, every hotel needs to have a social media strategy and make the content appealing to prospective guests.
Measuring RevPAR + ADR = The Smart Strategy
For improving RevPAR and ADR, it's crucial to get all the departments (front desk, spa, food and beverage, etc.) on board and aligned on the goals. It calls for a concerted effort from all departments.
Not only should your different departments work together in their bid to increase revenue, but they should also measure various key hotel metrics instead of staring at a single one. The most effective way to increase your total revenue is by getting the total picture and total teamwork.
It's also an activity that needs to be completed continuously. By tracking these numbers at set intervals, you can identify potential problems early and gather historical data to which future performance can be compared.