Free Checklist: Creating the best upsell offers
A checklist with 10 secrets to creating high-converting upselling and cross-selling offers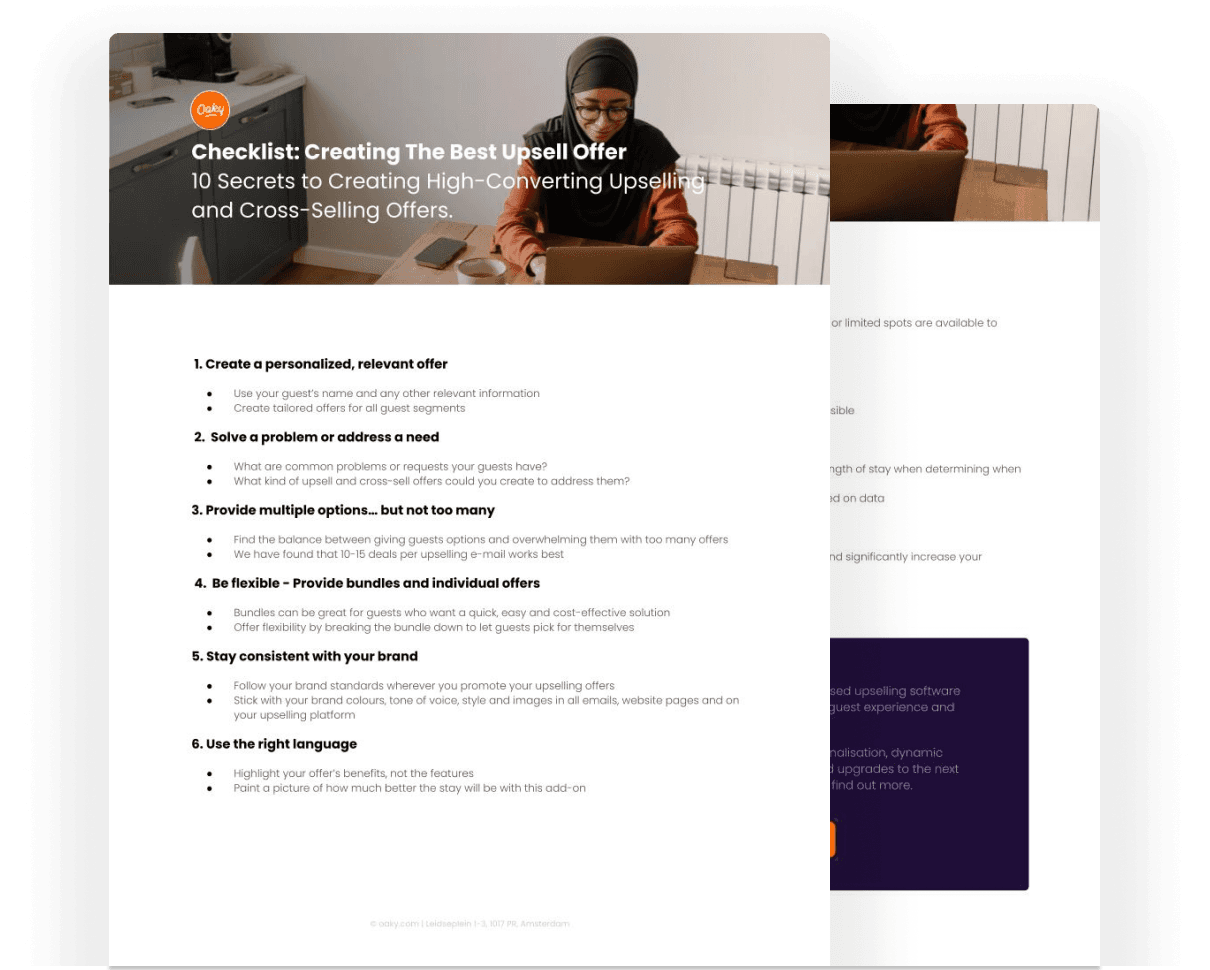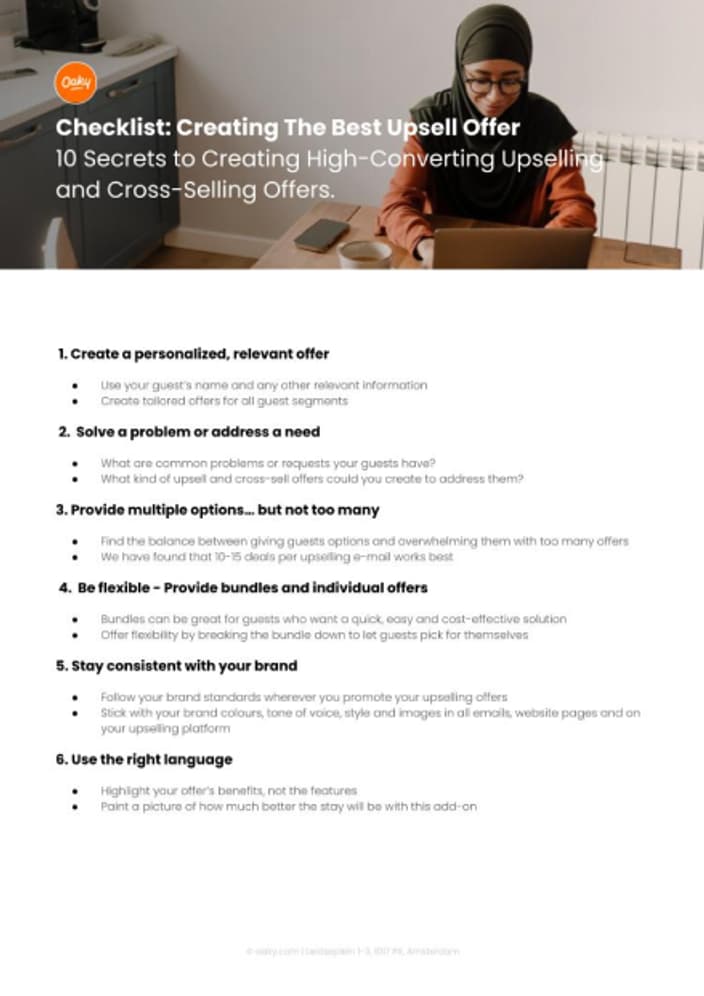 What's inside?
Useful tips to keep in mind when creating deals on your Oaky platform or selling room upgrades and offers via other channels.
Ready to get started?
Explore Oaky for yourself or contact our sales team to give you a tour of the product. We're sure we can help you out.