Wellness upsells inspiration deck
A selection of wellness deal templates to show you how to promote relaxation with upselling at your hotel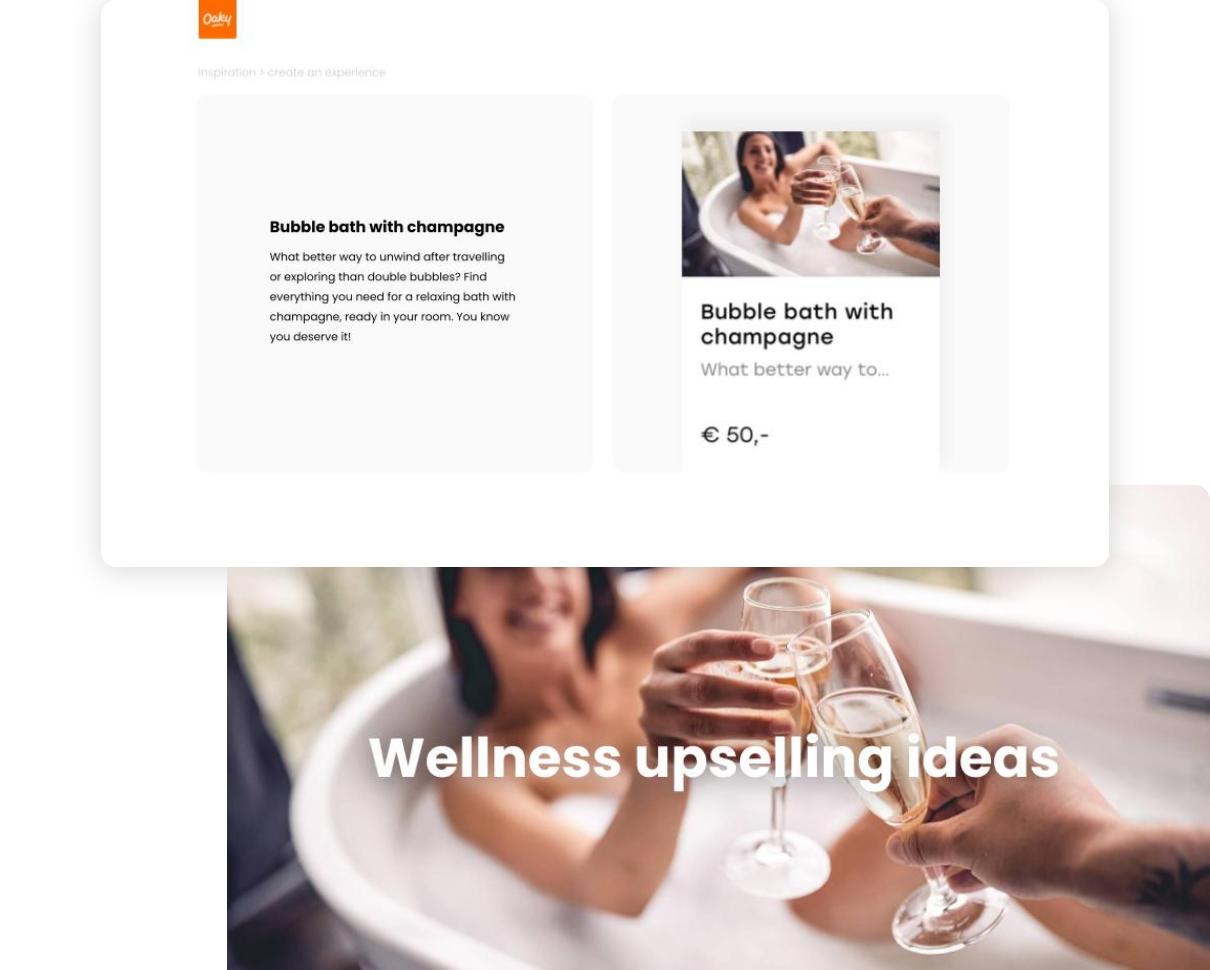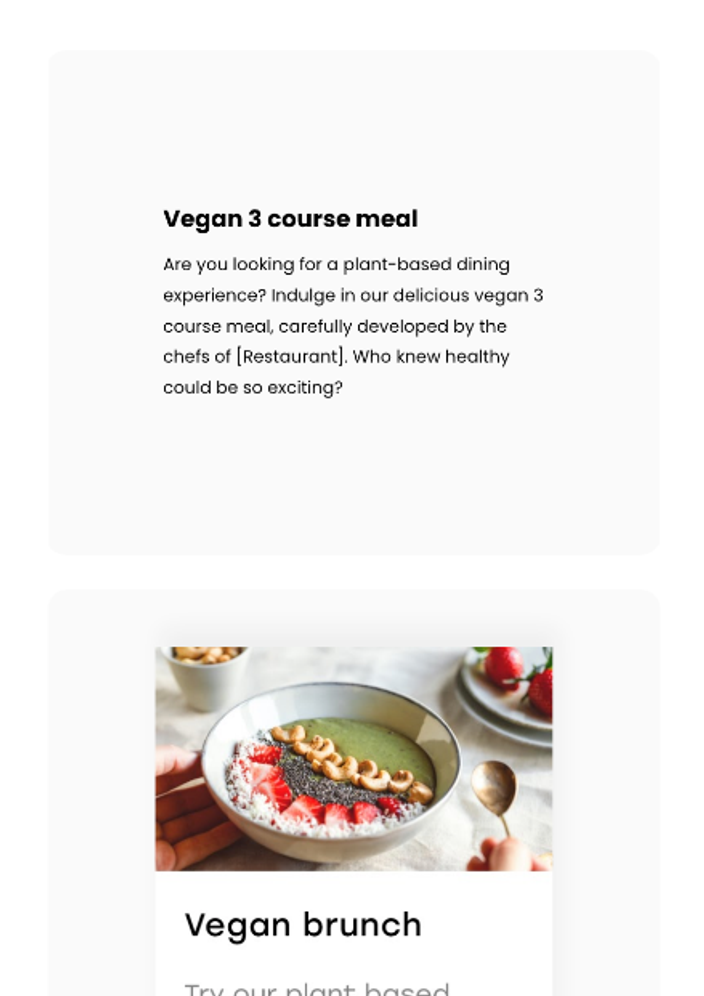 What's inside?
Upselling is a chance to add new dimensions to your brand and show you can do it all!
Jump on the recent trend for spa and wellness vacations
Give guests a way to soothe themselves after travel
Take full advantage of your hotel's amenities

Ready to get started?
Explore Oaky for yourself or contact our sales team to give you a tour of the product. We're sure we can help you out.