Hotel housekeeping: Increasing efficiency amid staff shortage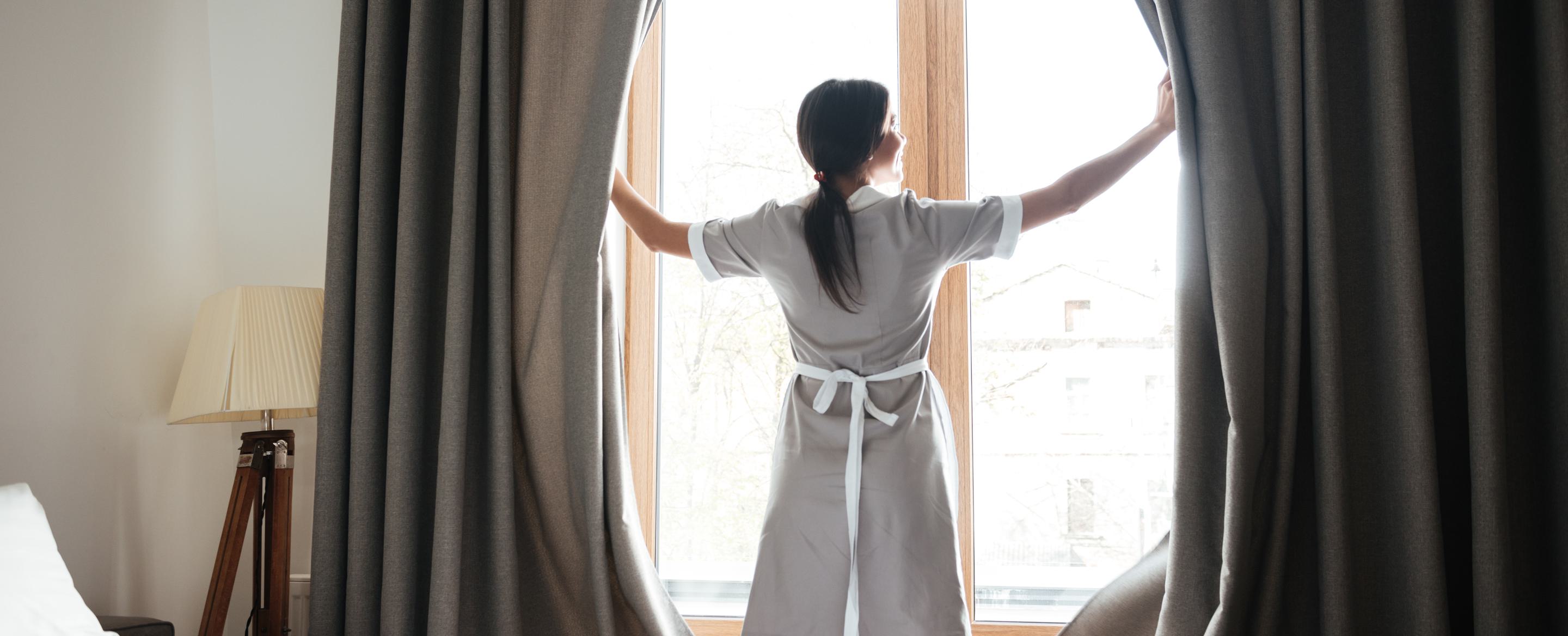 The quality of hotel housekeeping can make or break your guests' stay. Needless to say how important it is for a positive guest experience, which ultimately translates into 5-star reviews and better occupancy rates.
However, in 2022, the global travel and tourism market lost roughly 62 million jobs putting a strain on hoteliers who had been struggling with hiring talent even before the pandemic. The pandemic worsened the issue. Though the industry has bounced back almost to the 2019 levels, many hotels are still struggling to attract and retain staff.
To help you cope with the staff shortage issue, we've put together this guide so you could optimise your hotel housekeeping operations without compromising on your guest satisfaction.
Hotel housekeeping duties and responsibilities
To determine which areas of housekeeping can be optimised, let's first take a look at the duties and responsibilities of the housekeeping department at a hotel. Depending on the size and needs of your hotel, these will differ.
You can then group housekeeping responsibilities into sub-categories according to different requirements. This will help you form various teams based on roles and areas of expertise to streamline the housekeeping operations.
- Executive housekeeping team
If you have a medium-sized or large hotel, appointing housekeepers in leadership roles will help increase speed and efficiency. The executive team will be responsible for
ensuring standards of cleanliness

scheduling the work
assigning tasks to other teams
handling expenses.
- Guest room housekeeping team
This team will be responsible for the upkeep and cleanliness of guest rooms before, during and after the guest's stay. Room attendants will take care of bedding, restock room and bathroom amenities and change towels.
- Public area housekeeping team
Along with guest rooms, there are other areas in the hotel that need your cleaners' attention. These are lobbies, entrances, meeting and conference spaces, and other areas that guests use.
- Linen room housekeeping team
Sheets, blankets, pillow covers, towels, bathrobes, and other linens need to be cleaned, dried, pressed, and then organised and distributed to all the guest rooms.

6 hotel housekeeping hacks to address staff shortage
Hotels are finding it difficult to meet the housekeeping requirements while battling the persistent staff shortage issue. The good news is that there are specific steps that you can take to streamline your cleaning operations, save costs and ensure a great guest experience without a big housekeeping team on board.
1. Implement hotel housekeeping software
As mentioned above, hotel housekeeping software can become your virtual helper when it comes to making your cleaning operations more effective. Automation tools like hotelkit can help you make the process of housekeeping easier by scheduling and assigning tasks automatically. You won't need extra staff members to delegate and supervise the progress of housekeeping tasks. Flexkeeping also uses automation to transform chaotic daily hotel operations into clear and accountable team collaboration. Their automated reports and dashboards provide a real-time overview of all hotel operations on a single or multi-property level, helping you detect bottlenecks, optimise processes, and lower costs.
2. Provide housekeeping as an opt-out service
Offer your hotel guests a choice to decline housekeeping services.
The best idea is to inform them about this possibility through pre-arrival emails or during the check-in process. To encourage more guests to skip the daily clean-up, you can offer them incentives, such as a free meal at your restaurant or a small discount on the price of the room.
Providing housekeeping as an opt-out service is a great way to address staff shortages. The more people refuse daily cleaning services, the fewer rooms there will be to clean every day. This will also help with saving overhead costs and making your hotel more sustainable.

One of the non-trivial ways to suggest opt-out housekeeping offers is through upselling software. In addition to opt-out housekeeping deals, you can offer other engaging upsells and add-ons.
For example, Oaky, hyper-personalised upselling software, allows you to streamline the upselling process and match the right upselling deals with the corresponding guest segments so you can rest assured that the right deals will arrive at the corresponding guest's inbox.
Oaky's versatile Deal Library will reduce time on crafting deals, as it's jam-packed with ready-to-use ideas.

Find out what Oaky can do for you
3. Consider opt-in housekeeping

Alternatively, your hotel can consider providing housekeeping as an opt-in service. Major hotel chains like Hilton and Wyndham Hotels & Resorts provide opt-in daily housekeeping services, offering flexibility and guest choice.
An opt-in housekeeping feature will reduce the number of rooms that require cleaning daily. This will lessen the burden on your housekeeping staff members and lower the risk of overworking them, which means they'll be less likely to quit.
Opt-in housekeeping services will also help with cutting costs and reducing the number of resources used. It'll contribute to your sustainability efforts as well.
Offering opt-in housekeeping as an upselling feature is an effective solution to housekeeping staff shortages. You can give your guests the option to choose the housekeeping services they want: daily, biweekly, or weekly. This allows you to efficiently plan and schedule your housekeeping staff's tasks.
4. Let automation give you a hand
Along with using housekeeping software, using automated cleaning tools and devices will optimise efficiency by reducing the number of staff members and cleaning time required for particular tasks.
Robot vacuum cleaners, robot mops, and automatic carpet cleaners can lessen cleaning time. This way, one cleaner will be able to clean more rooms within the same amount of time. You can also use robot window cleaners, vapour cleaning machines, and scrubbers for deep cleaning.
While investing in these tools and devices can add to your overall spending, it'll help optimise housekeeping operations and save costs in the long run.
5. Hire employees without prior janitorial experience
Holding out until you find the perfect candidate will result in lengthier hiring processes and staffing problems. With a massive staff shortage in the hospitality industry, you should hire acceptable candidates, even if they don't have prior janitorial or housekeeping experience. After getting them on board, you can train and upskill your employees in the process.
6. Re-evaluate room design
Many hotels have redesigned their rooms to streamline their housekeeping procedures. For instance, some hotels have replaced carpeted floors since carpet cleaning requires more time and effort. Some have reduced the number of amenities provided, such as glasses, towels, bathrobes, and tissue boxes. Others have replaced duvets with blankets.
Major hotel chains like Marriott, IHG, and Hyatt have replaced tiny toiletry bottles with larger bottles. This requires housekeeping staff to restock it less often. Besides, it also reduces plastic waste.
A few other hotels have designed rooms with open storage spaces and shelves instead of closed units and drawers. Open spaces are easier to declutter and clean.
Some hotels have also replaced curtains with vertical blinds as they don't allow for dust to collect. You can use any of these strategies to make the housekeeping process simpler depending on the needs and size of your hotel.
Get your team on the same page with a hotel housekeeping checklist
Regardless of whether you own a small boutique or a chain of hotels, you employ a team of housekeepers who will clean the guest rooms on a rotation basis. Maintaining consistency, efficiency, and hygiene when cleaning the rooms is crucial.
This means that the hotel housekeeping team should all be on the same page. A comprehensive set of guidelines for the individual aspects of room cleaning ensures everyone follows the same procedures without skipping any important steps.
Download the checklist below to ensure your team is aligned.