Deal library
Save time and optimise your upselling using curated, data-backed deal templates.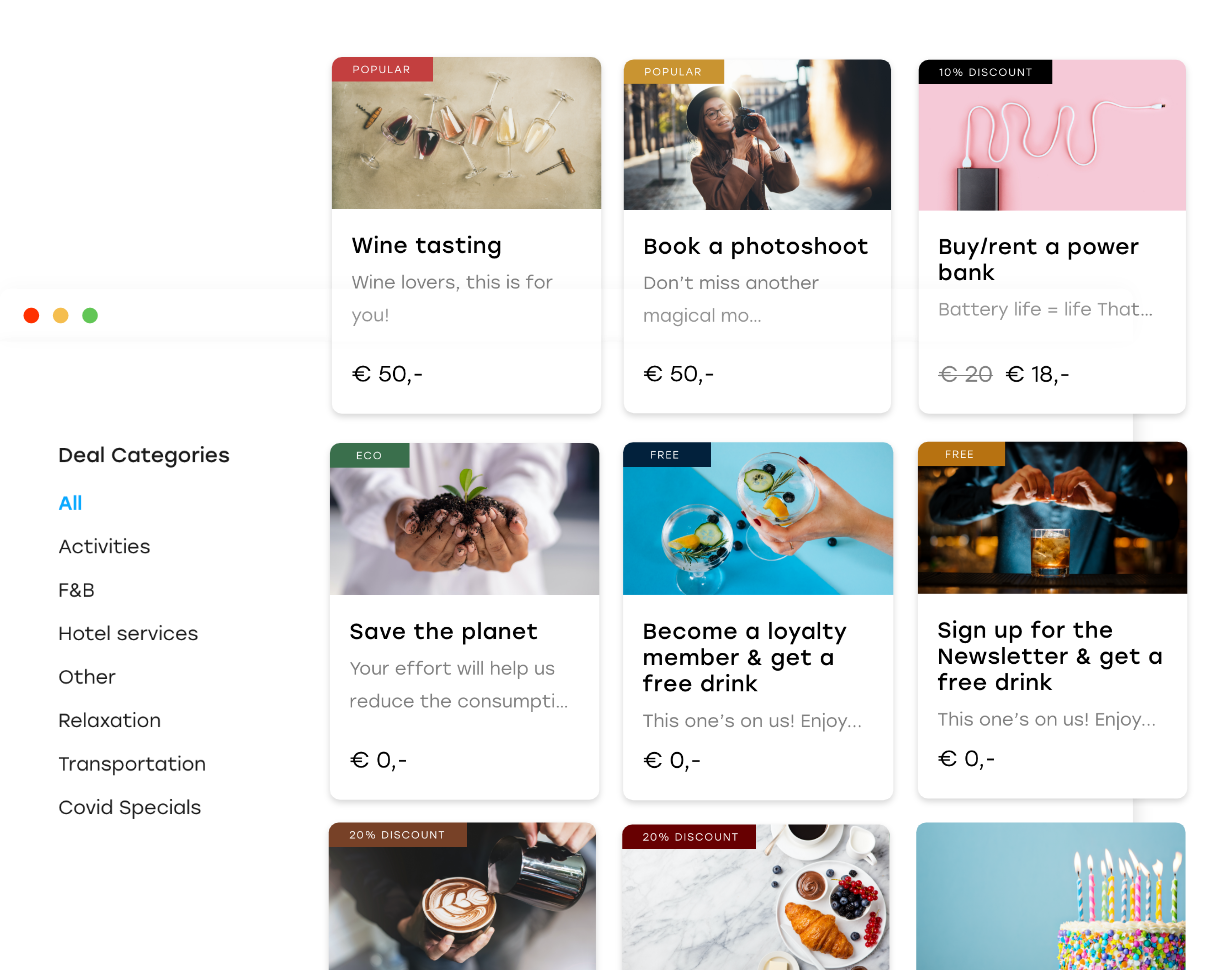 Benefits
Save time and effort

Use multi-language deal templates with pre-filled title, description and images.

Make use of tried and tested deals

Included deals have proven popularity with hotel guests.

Get inspired

Lean on the Deal Library to spark your imagination.
How it works
The Deal Library offers over 80 pre-filled deals across multiple categories to help hoteliers in efficiently setting up a new deal.
Deal templates can be used as references or inspiration for hoteliers who wish to create their own deals, or can be added as they are, pre-translated into 24 languages, directly to a hotel's guest platform.
"If I am not present, anyone in my team can create new offers with the Deal Library, even if they're not specialised in marketing content. They won't need to wait for a dedicated picture to be taken either. For me, this saves a lot of time. In a few clicks, the offer is live and we can start upselling without necessarily spending time on the content."
In a nutshell
The Deal Library is a comprehensive library of pre-filled, optimised deals. In order to gain insights as to what guests wanted and which deals are already performing well, we conducted a survey and analysed data from 2000+ hotels using Oaky. Combined with our knowledge on converting copy and imagery, we used this data to build a repository of creative and effective deals that can be added to one's offering in two clicks.
Ready to get started?
Explore Oaky for yourself or contact our sales team to give you a tour of the product. We're sure we can help you out.