5 questions for each stage of the guest journey
Which questions hoteliers should be ready to answer throughout the guest stay?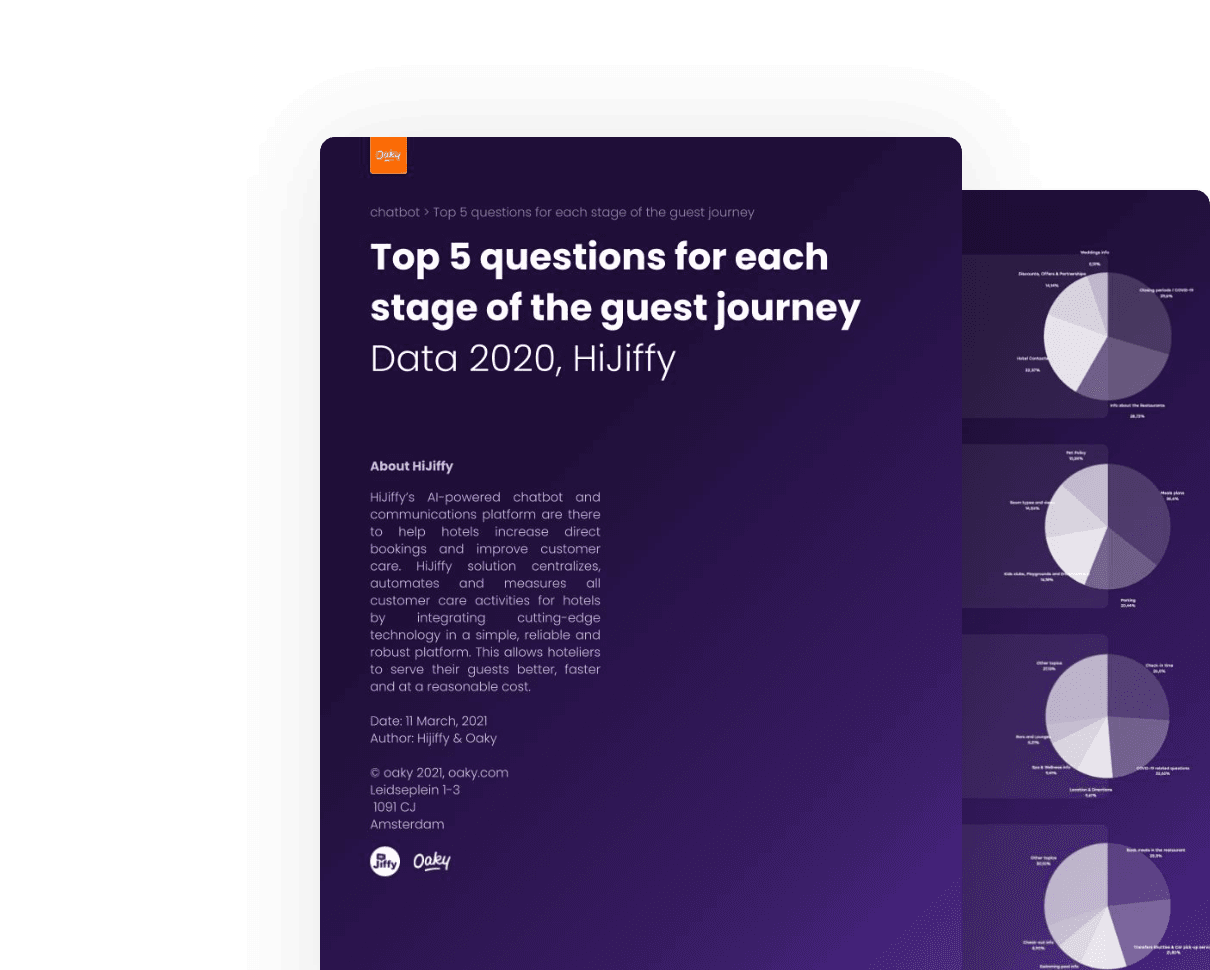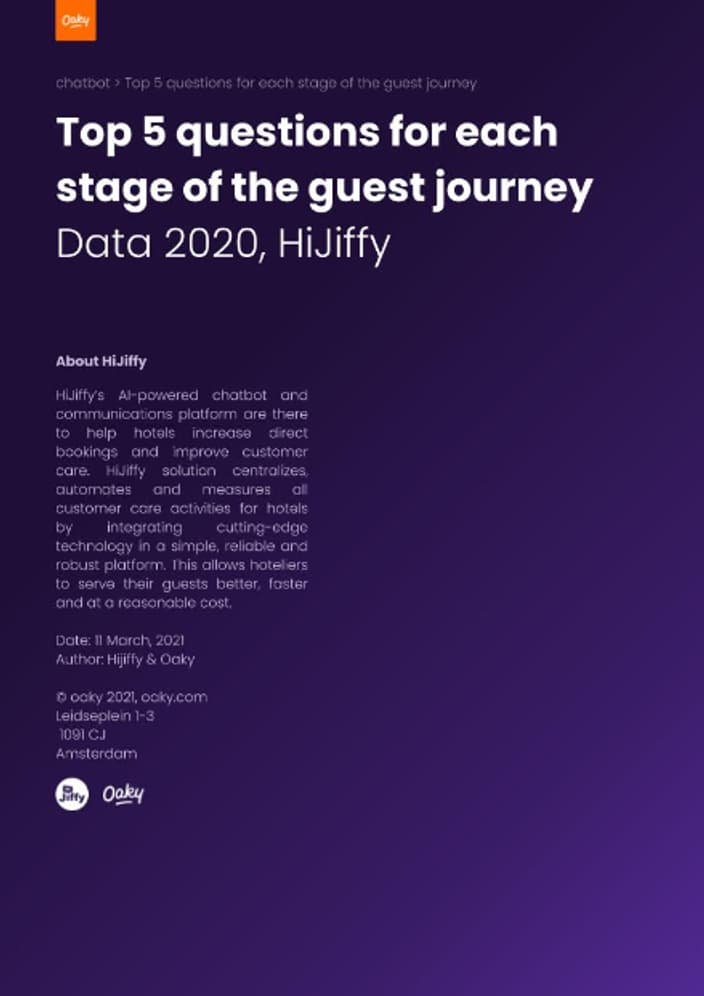 What's inside
Data from HiJiffy AI-powered chatbot about questions asked during:
Pre-booking
During Booking
Pre-arrival
In-stay
Ready to get started?
Explore Oaky for yourself or contact our sales team to give you a tour of the product. We're sure we can help you out.