What is TRevPAR and how to boost it at your hotel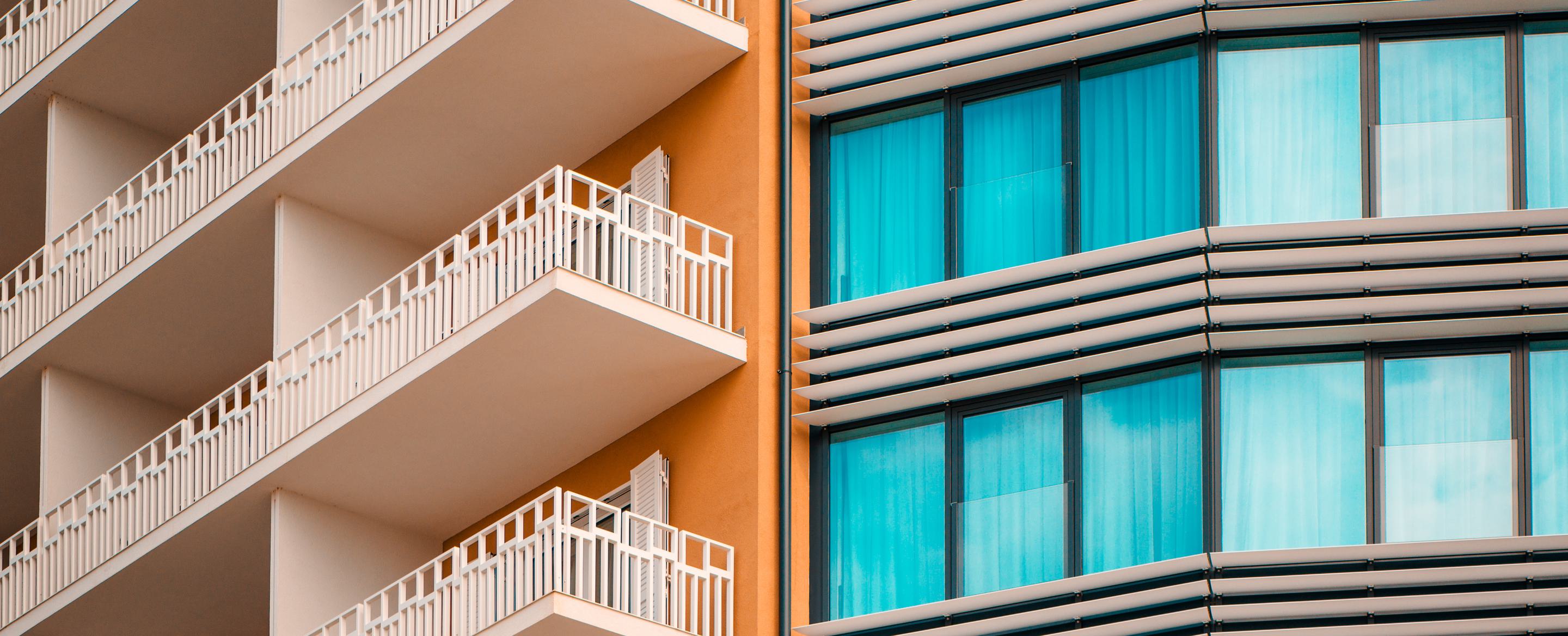 To succeed in the hospitality industry, you need to be good at predicting patterns. You'll need to know which metrics to analyse and which strategies to implement to improve the numbers. One of the key metrics that can help managers and marketers to assess the overall performance of their property is TRevPAR.
By keeping a pulse on your TRevPAR, you'll know when your average revenue or occupancy has changed significantly. And, if the needle is moving in the wrong direction, continue reading to find out five practical ways that you can improve it.
What is TRevPAR in the hospitality industry?
TRevPAR is short for total revenue per available room. It looks at the total income that a hotel makes using a per-available-room basis.
How to calculate TRevPAR? [TRevPAR formula]
To work out the TRevPAR, you need to divide the total revenue by the total number of available rooms.
TRevPAR = Total Revenue / Total Rooms Available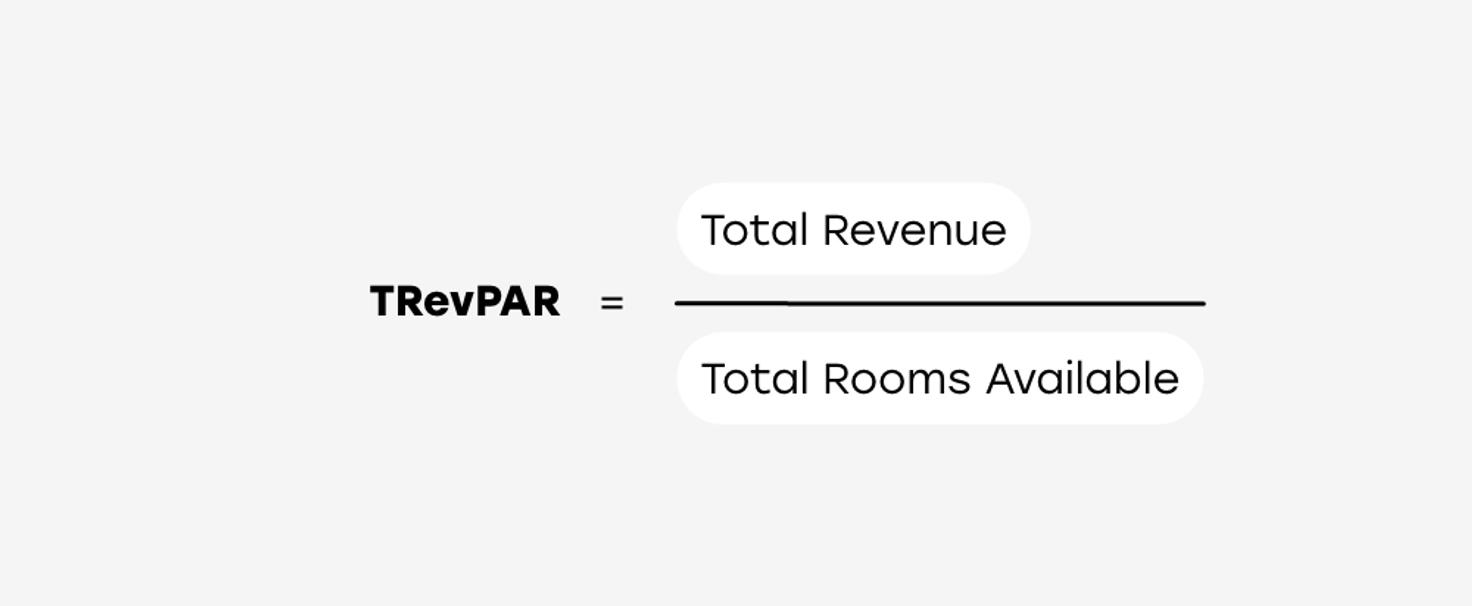 The total revenue includes all the revenue generated by means of rooms, food and beverage and other operating departments. It also includes miscellaneous income, like cancellation fees.
What is the difference between TRevPAR and RevPAR?
Both TRevPAR and RevPAR play key roles in evaluating the performance of a hotel. RevPAR (revenue per available room) takes into account only the room revenue to give you insights into how efficiently the hotel sells its rooms at a desired average rate.
On the other hand, TRevPAR considers all other income sources too, making it a more inclusive KPI. From the obvious food and beverage sales to smaller miscellaneous income sources, these are important sources of income that RevPAR ignores.
One common trait that both these metrics share is that they both ignore the cost of doing business. So, while they can help you to determine your hotel's overall performance, they don't give you insight into the overall profitability.
Why tracking your TRevPAR is important?
As mentioned, RevPAR doesn't give a full picture of the business health as it takes into account only the primary hotel inventory — room inventory.
However, there are various other potential sources of income like parking, facilities like conference rooms and spas, and recreational activities such as golf that can help to supplement a hotel's revenue, especially if it's a full-service hotel. These can add up to a pretty sum and have a huge impact on the overall performance of a hotel.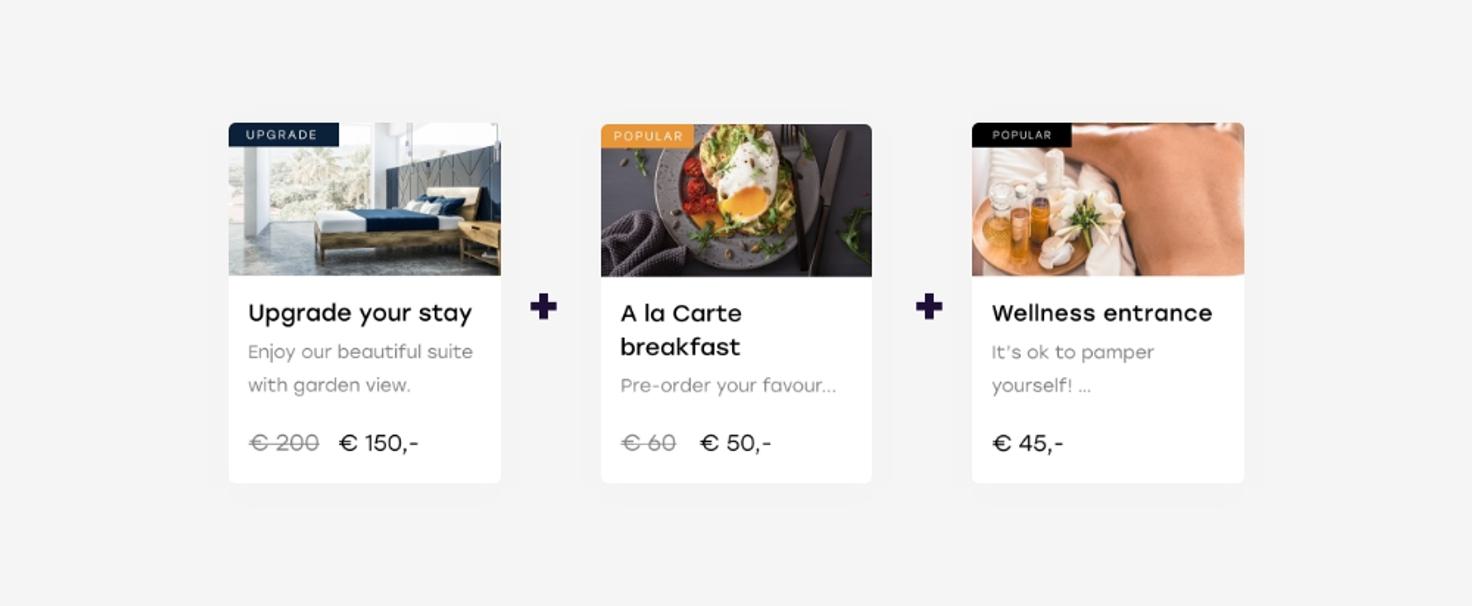 What's more, when you compare this data to average industry rates, it can help you to identify untapped opportunities. For example, if you find that your TRevPAR is significantly lower, it might be time to reconsider the fees of different services.
How to increase your TRevPAR? [5 tactics]
1. Become savvy with upselling and cross-selling
Upselling and cross-selling can help to increase TRevPAR. What makes them such attractive ways to boost your revenue is that they can be applied to all the different phases of the guest experience: pre-stay, during check-in and during a stay. What's more, by selling room upgrades pre-arrival, you can resell your standard-category rooms to new guests.
2. Use automation to streamline upselling deal send-outs
While upselling and cross-selling come highly recommended, they can become a time-consuming activity without the help of a third-party tool. Upselling automation software designed for hotels, such as Oaky, can be used to send the right offers to the right guests at the right time.
When you set up two-way integration with Oaky and your property management software, info on all the upcoming reservations will get pushed to Oaky automatically. This way, when a guest books a deal, the inventory gets updated automatically in the PMS. Not only does this save a lot of time and hassle, but it also prevents human error.
To streamline this whole upselling process even further, you can set up Oaky in such a way that it will auto-approve upgrade requests.
As Alexis Remy, VP of Revenue Management and Distribution at Hard Rock International, explains:
"We started on a one-way interface for all our hotels but have moved to a two-way integration, given the amount of requests and revenues generated for all our hotels. The two-way integration between Oaky and Opera PMS ensures that our guests are only offered available room types, leading to a reduction in rejections and, in turn, improving customer satisfaction. It also saves significant time and effort for our team members, who will not have to work manually in both systems and can spend more time with our guests."
Read the full review of how Hard Rock Hotels use Oaky to streamline upselling and take a closer look at their stunning upselling
3. Personalise your offerings
Lifestyle brands aren't the only ones that can increase their revenue by personalising their offerings. Nowadays, travellers also expect a more individualised experience from the hotel industry. When creating your upselling and cross-selling deals, use what you know about your guests and adapt it to their preferences.
Before you can do that, you first need to familiarise yourself with your target guests by training your employees to gather customer data. Here, automation can also help.
It might sound like an unnecessary effort. However, if you do it right, not only will you maximise ancillary revenue, but it will also help to turn first-time guests into loyal regulars.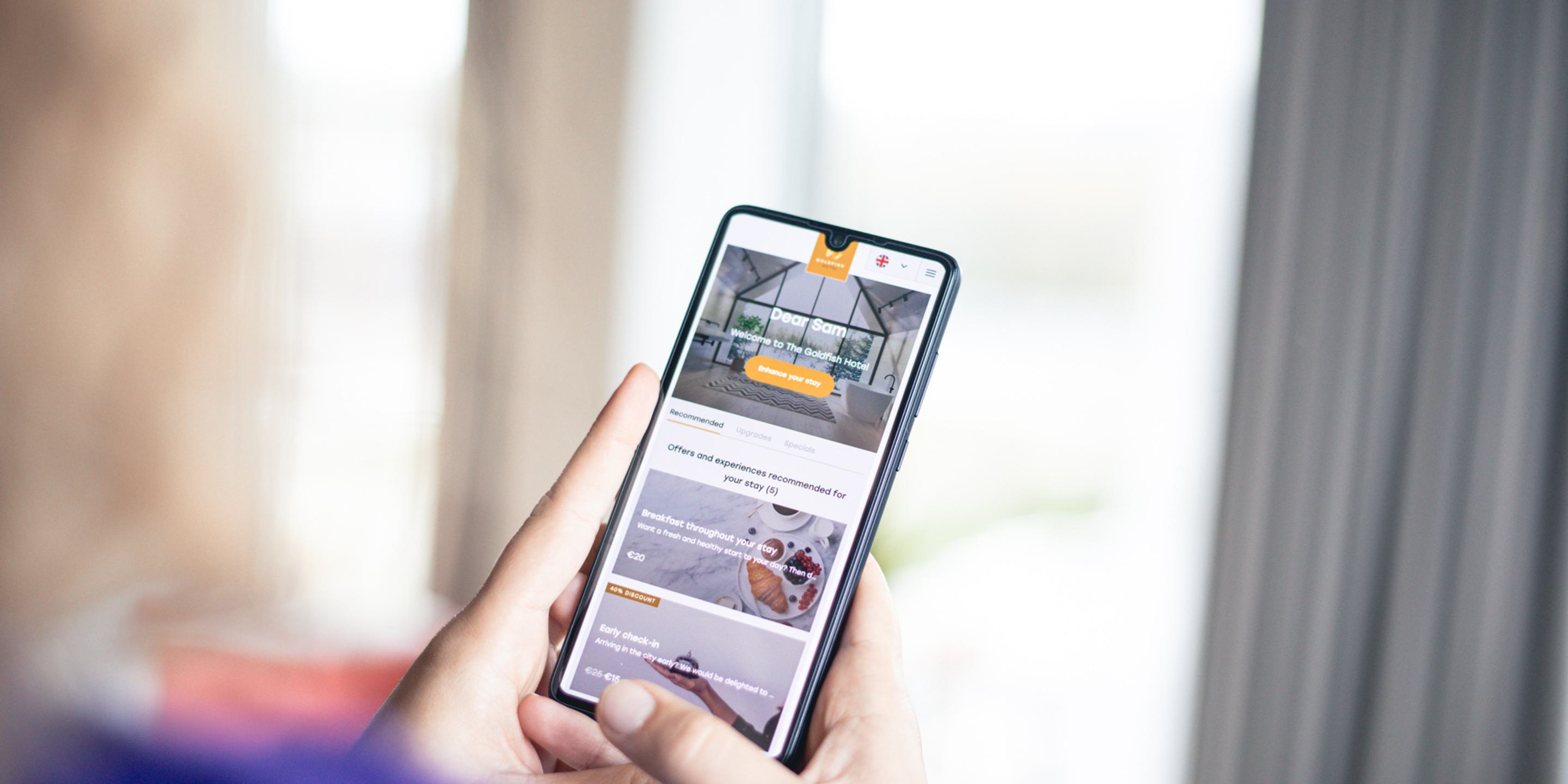 4. Apply segmentation to send the right offers to the right guests
To improve personalisation even further, you need to use segmentation. Using the customer data that you've collected, you can identify the segment that the guest belongs to.
The reason why this is such an essential step is that what appeals to one segment won't necessarily attract the attention of another group of travellers. For example, wellness travellers will find a session with a private local fitness instructor more relevant than babysitting services.
5. Apply dynamic pricing on room upgrades to boost profitability
Not only is it crucial to know which deal to send to which types of hotel guests, but also to price it correctly. Enter — dynamic pricing.

In short, you will be adjusting the rates of your rooms and room upgrades to meet fluctuations in market demand and rates charged by similar hotels in your niche. For example, when there's a lot of demand and your occupancy level is high, you'll increase your rate. On the other hand, when you're experiencing a drop in demand and still have many rooms available, you'll decrease your room rates to attract more reservations. With the help of this strategy, you can offer guests better value for money while growing your hotel revenue.
If you're using Oaky, you can, for example, enable the integration with Duetto to automate the dynamic pricing of room upgrades. In fact, using dynamic rates can deliver an increase of more than 45% in guest spending per upgraded night, so it's definitely worth trying it out.
6. Apply dynamic pricing on early check-in and late check-out
Just like you can apply dynamic pricing to your room pricing, you can also use it when offering guests the option to check in early or check out late. This way, you can make these popular upsells even more lucrative to guests.

Gaby Maaswinkel-vd Bosch, Associate Director of Revenue Management at Radisson Hotel Group, can vouch for this strategy. She revealed that deals like early check-in and late checkout have had a positive impact on the growth of the Radisson Hotel Group properties in the Netherlands.
Wrapping things up
The hotel industry works a bit differently from other industries. There are only so many rooms available and guests you can accommodate at a given time period. This means that you'll continuously need to maximise your revenue opportunities.
One of the best ways to do that is to leverage upselling. And, by using the TRevPAR metric, you can get the big picture and see how your additional services are helping you to boost your revenue.
The last thing you want is to burden your trained staff with another task. Instead, find a tool that can support you by automating upselling.

Explore your upselling opportunities