Covid Strategy Front Office
A guide for front office professionals navigating the return to normal operations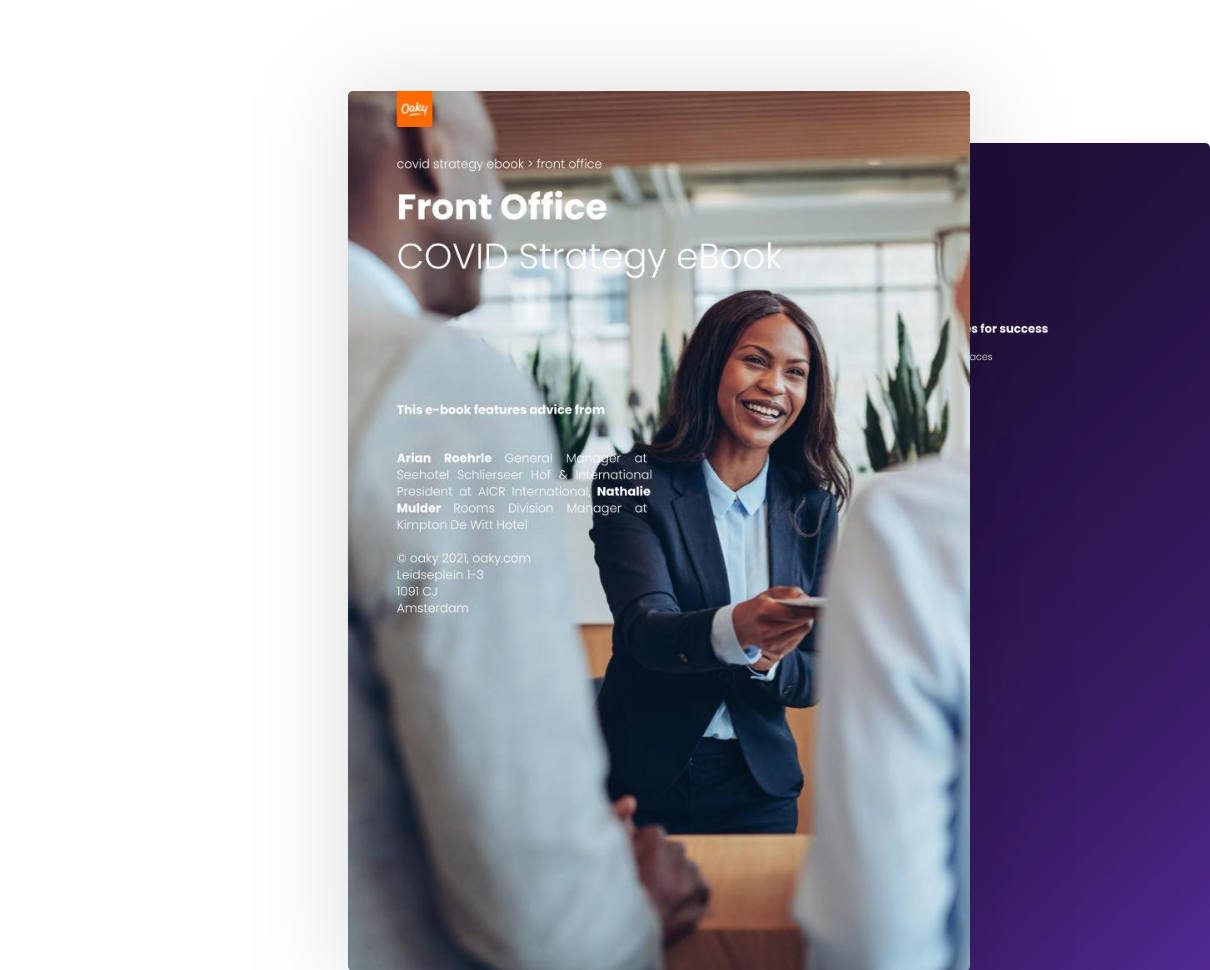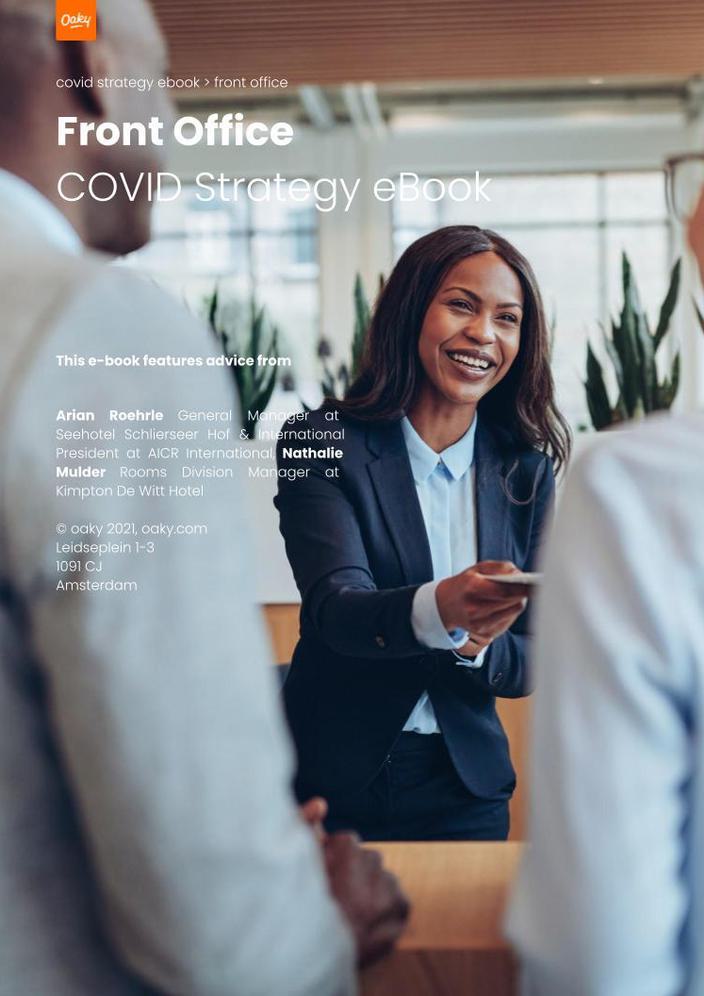 What's inside?

In this guide, you'll find advice on returning to business in light of Covid-related changes to society and the industry.
Practical ways to adapt your front office set-up and operations
The importance of digitisation
Creative ideas to engage with your guests
Ready to get started?
Explore Oaky for yourself or contact our sales team to give you a tour of the product. We're sure we can help you out.