Front Desk Upselling Checklist
This checklist will help you and your team learn the ropes of front desk upselling in an easy and quick way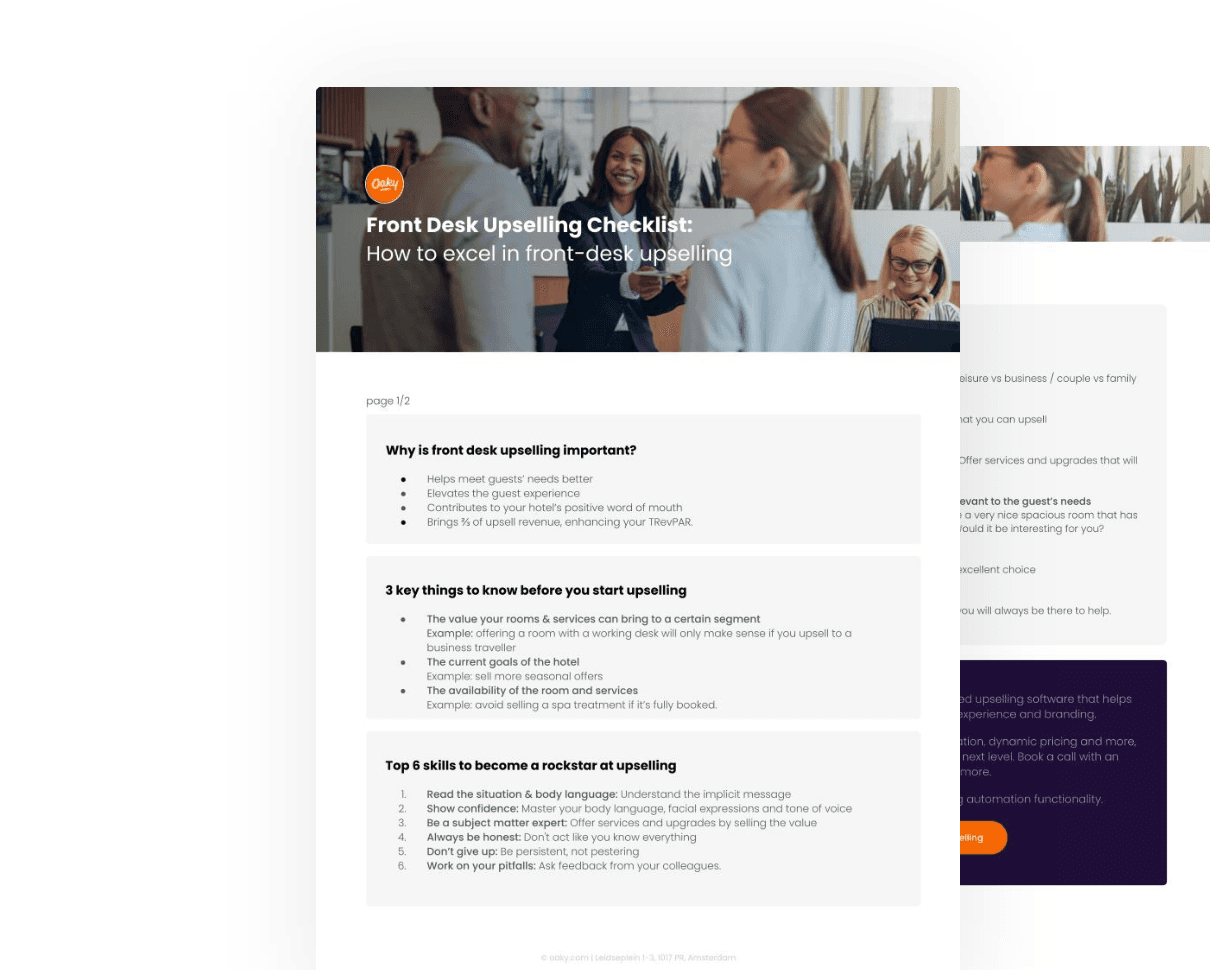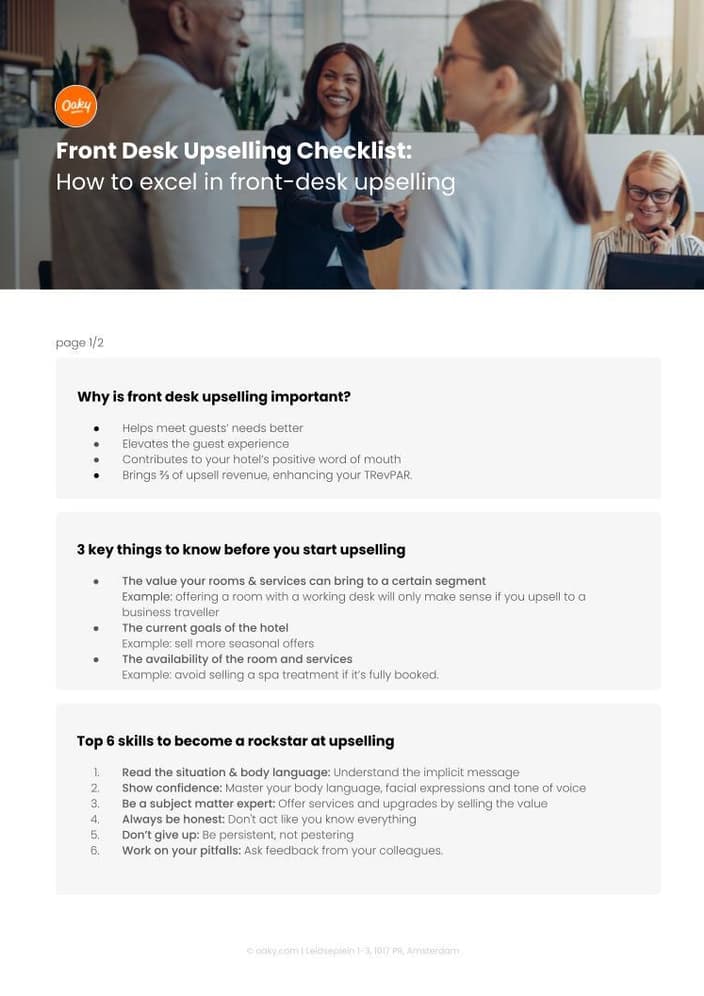 What's inside?
Front desk upselling can bring 2/3 of upsell revenue. To help you start with front desk upselling on the right foot, we've put together this concise checklist. Download the checklist now and discover: 

Why is front desk upselling important
3 key things to know before you start upselling
Top 6 skills to become a rockstar at upselling
6 essential steps to closing the upselling deal
Turn front desk agents into upselling heroes
In 2023, Oaky will roll out the front desk upselling automation functionality. Eager to get early access to the new tool?