The power of personalisation in hospitality
Marieke Wisse •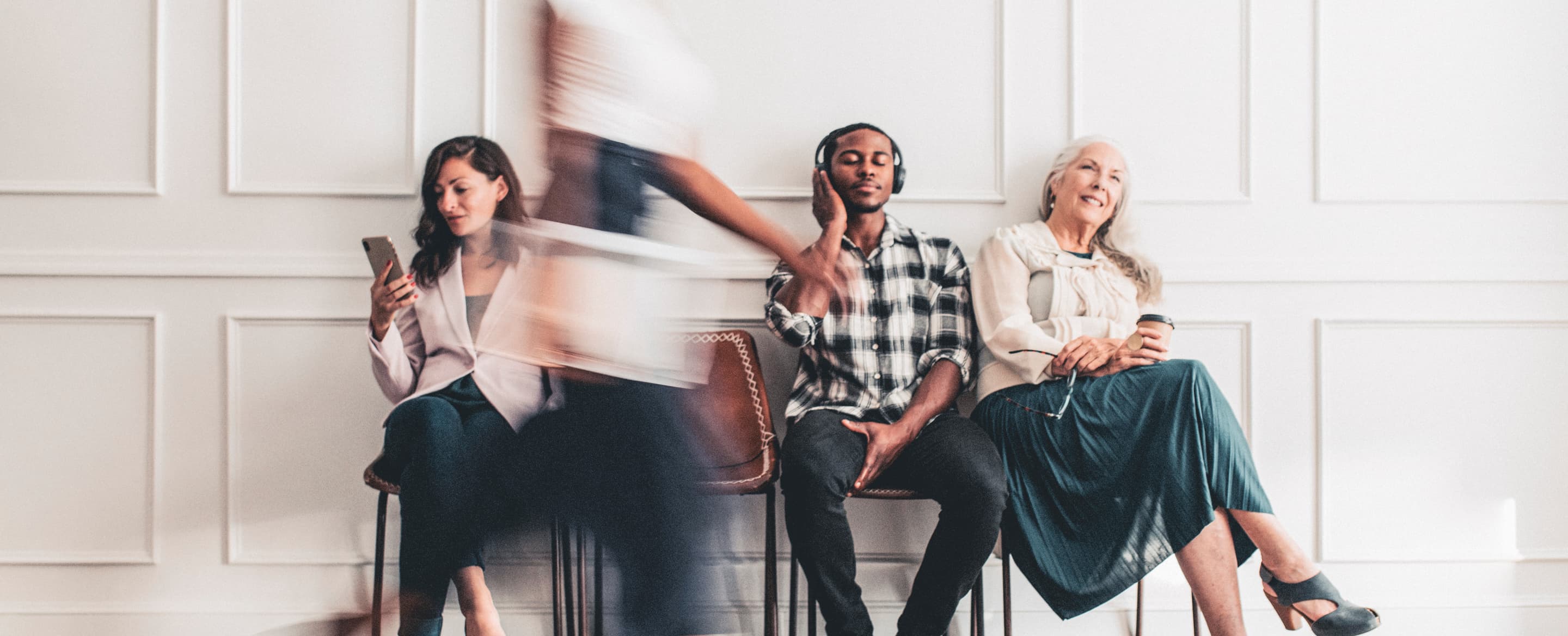 Personalisation in hospitality has long been associated with staff attention and foresight. While this is still the preferred way to welcome guests, there are certain elements of personalisation in the hotel experience that don't need to take up so much of your staff's time and effort.
After the blow our industry has sustained from the pandemic, automated personalisation in hospitality will be more useful than ever.
In the area of automated personalisation, the hospitality industry is lagging but catching up at a rapid pace. The period of downtime that has just passed has done wonders for tech adoption amongst hotels and hoteliers. If you are a hotelier looking to optimise your revenue streams, personalisation in hospitality is the way to do it.
In this piece, we'll go over why personalising your offer is so important for your hotel and how you can maximise your results by automating this process.
Importance of personalisation in hospitality
The demand for personalisation has been growing steadily. Today, travellers expect more and want the ability to customise their trip from the moment they book. If customisation happens without troubling them, even better.
The revenge travel trend we saw after the initial lockdown of 2020 is forecasted to take a new turn transforming the travellers mindset. The research revealed millennials being eager to plan their Greatest of All Trips (GOAT) in 2022.

This is great news for hoteliers, meaning that guests are happy to pay extra for add-ons that will enhance their stay. This results in delighted travellers who have designed a bespoke experience for themselves and are more likely to leave positive reviews and/or return. Of course, the added revenue from upsold items and services is another benefit.
Letting people 'personalise their stay' doesn't mean bombarding them with irrelevant deals. We should always remember to send the right offer to the right guest at the right time.
This may sound daunting. How are you supposed to know which deals your guests want? How will you send these deals out to all upcoming arrivals at an optimal time? This is where segmentation and automation can really help a hotelier.

Target the right guest with the right offer through segmentation
The more targeted your offers are, the higher your conversion rates and the happier your guests will be. Use information from your PMS to learn about your guests and segment them. Then send them offers they're most likely to be interested in based on their booking type, stay dates and other details.
If guests are travelling with two children, offer them a kids' activity package or connecting rooms, for example. If you see someone travelling solo on a company account, suggest a grab-and-go breakfast or pressing for their suits. Sending these relevant deals will increase your conversion rate and show guests you're aware of their unique needs.
If your property is small enough, you might be able do this manually but it will still use a good deal of valuable staff time. If you streamline the process with a digital upselling solution, you can automate the personalisation process to ensure all your guests get the most targeted deals. You'll be able to automatically send offers at an optimal pre-arrival time when guests are planning their trip and are keen to add extras and make your deals available to them throughout their stay too.

How to let your guests personalise their hotel stay
Let's look at some add-ons you can offer to allow guests to tailor their trip to their needs and desires.
Getting started – upselling room categories
Upselling guests to a higher room category is one of the most widely used strategies to generate ancillary revenue for hotels. It offers many advantages, like boosting guest spend and freeing up basic category rooms so you can resell them. There's also the option of adjusting the price closer to the arrival date or depending on demand. You can even offer loyalty members better rates.
However, if you're only upselling rooms by category, your guests won't get a lot of opportunities to customise their overall experience.

Going a step further – attribute-based upselling
Some of your standard rooms probably have a better view than others. Some may be slightly larger, recently renovated or have a bigger balcony even though they're all in the same category. Unbundle these characteristics and let guests pick rooms with attributes they value for a small extra charge.
For example, some guests may be willing to pay more for a room with a better view, a workstation or a bathtub vs. a shower. Check reviews and guest feedback to find out which of your room's attributes are most popular. Offer travellers the chance to request these characteristics and you'll see both your upsell revenue and guest satisfaction grow. This is a great step towards letting your guests actively shape their stay experience.
The final frontier – cross-selling ancillary services
Cross-selling ancillary services is the ultimate way to give guests an unforgettable, immersive experience at your property. This can start with a good deal on the breakfast buffet or a set menu at your fine dining restaurant. A romantic set-up in the room is another favourite. Classic services like early check-in, late check-out, or airport transfers also work well by adding convenience.
At Oaky, we've seen our partners come up with many offers that delight their guests. This can be something simple and funny like offering a goldfish as company for lonely business travellers or hosting a free morning jog around town with your concierge. Of course, you can get more extravagant as well. Let your creativity roam free and create deals your guests simply have to book.

A final note on personalisation
Offering your guests customisation options is great, but too much choice can cause analysis paralysis. Our data shows that a total of 15-20 deals split into 3-5 upgrade options and 8-12 service offers works best. Digital upselling lets you avoid overwhelming guests by sending the right number of targeted offers to specific guest segments.
If you want to learn more about personalisation, try the free Oaky Upselling Course (& subscribe to our newsletter to get a discount to the Level 2 ☝️).