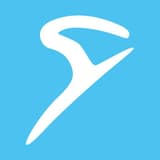 Oaky + SIHOT
Upsell on autopilot with the 2-way integration between Oaky & SIHOT, the hotel management system that covers all hotel processes & offers tailor-made solutions.
Benefits
Fully automated upselling

The 2-way integration between Oaky & SIHOT eliminates manual tasks and lets you manage your upsells on autopilot, as all guest requests are approved automatically.

Advanced personalisation

Reduce guest request rejections and tap into the needs of each guest segment by providing deals and services tailored specifically to them.

Front desk upsell automation

Empower your front desk agents to sell more during check-in thanks to smart suggestions from the Oaky software.

Expanded reach

Get your special services and add-ons in front of both OTA guests and direct bookers.

Creative approach

Get unlimited inspiration from our Services library, a goldmine of versatile upsell ideas.

Excellent revenue results

Generate up to €250 per reservation in the pre-stay phase and have the potential to triple the result with Front Desk Upsell automation.
Discover Sihot and 100+ other integrations in Oaky