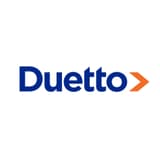 Oaky + Duetto
Automatically sell room upgrades at dynamic rates that follow your pricing strategy, resulting in higher profit.
Benefits
Dynamic rates in their true essence

Make sure you're getting in on the action! Upgrade rates will be automatically adjusted to your dynamic rates in Duetto.

Choose your own upsell pricing strategy

Decide if Oaky should pull your BAR (Best Available Rate) or create a completely new rate.

Generate higher revenue

Hotels that enabled the integration see over a 45% uplift in spend per upgraded night


Elevate your guest experience

Hotels using the integration show a decrease of 34% in rejection rate. This means 34% fewer disappointed guests.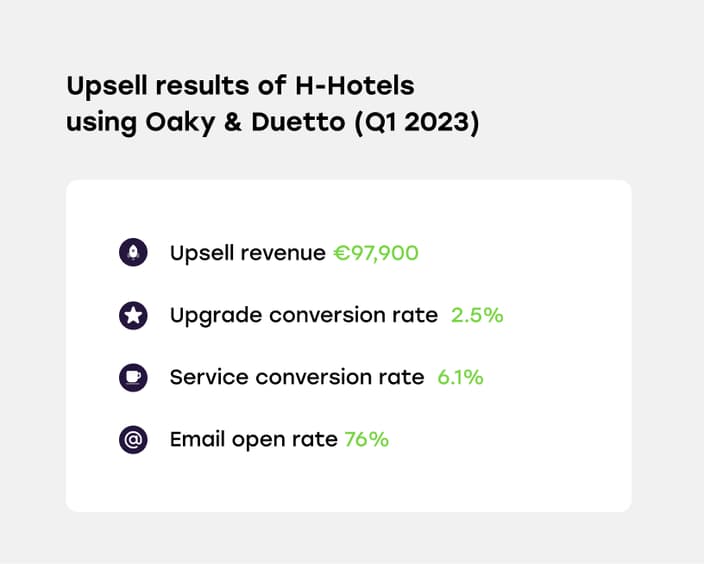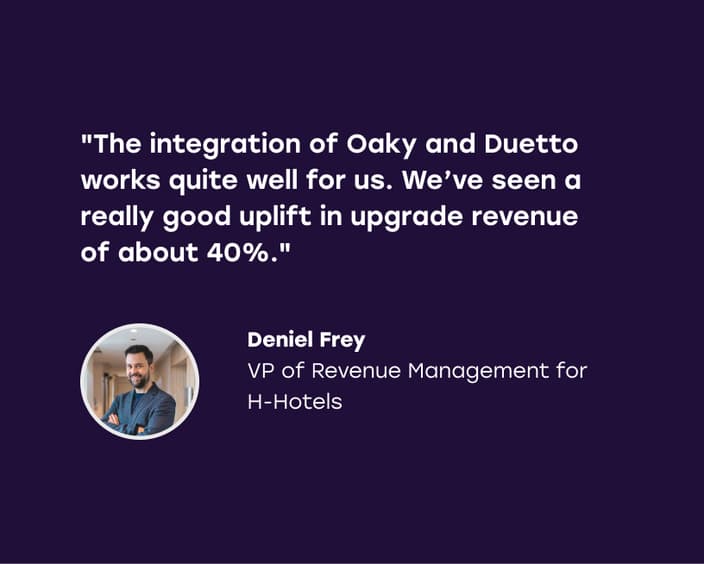 Let's talk about what Oaky can do for your hotel