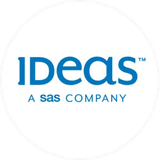 Oaky + IDeaS
Revolutionise your upselling strategy with dynamic room upgrades by unlocking the power of revenue science
Benefits
Drive profitability no matter the season

Regardless of the season, dynamic pricing allows you to maximise occupancy and boost revenue while keeping your rates attractive to guests.

Inject revenue science into your upselling

Using the IDeaS algorithm, you can rest assured that your room upgrade prices are always on point, empowering you to capture demand and drive revenue.

Supercharge your financial growth

Dynamically priced room upgrades lead to a 35% increase in room upgrade revenue without burdening your team with extra work.

Boost guest satisfaction

Delight your guests with personalised deals while offering the best value for money.

Maximise upgrade conversion

Hotels using dynamic pricing have shown an increase in upgrade conversion rate of 35%.

Foster the spirit of innovation

Stand out from the competition by adopting AI-backed pricing strategies and unlocking untapped revenue opportunities.
Ready to get started?
Chat with an upselling expert about your hotel's upsell possibilities