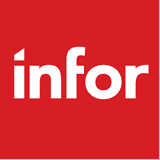 Oaky + Infor HMS
Oaky and Infor HMS's 2-way integration allows hotels and hotel chains to automate and personalise upsells for superior guest experiences and increased TRevPAR.
Benefits
Fully automated upselling

The 2-way integration between Oaky & Infor HMS allows for smooth and streamlined upselling, eliminating manual tasks for you and your team.


Improved guest experience

Give guests streamlined access to fully personalised offers, bookable in one click across the entire guest journey.

Dynamic pricing

Maximise your revenue by adjusting your room upgrade rates and early check-in/late check-out deals on the fly based on real-time market data.


Front desk upsell automation

Empower your front desk agents to upsell like PROs during check-in using smart prompts from the Oaky software.

Boost your revenue

Earn up to €250 per reservation in the pre-arrival stage and have the potential to increase your revenue threefold with Front Desk Upsell automation.


Broadened reach

Reach both direct bookers and OTA guests to drive more sales and a higher ROI for your hotel.

Discover Infor HMS and 100+ other integrations in Oaky