Oaky OTA Insight integration enables dynamic room upgrade pricing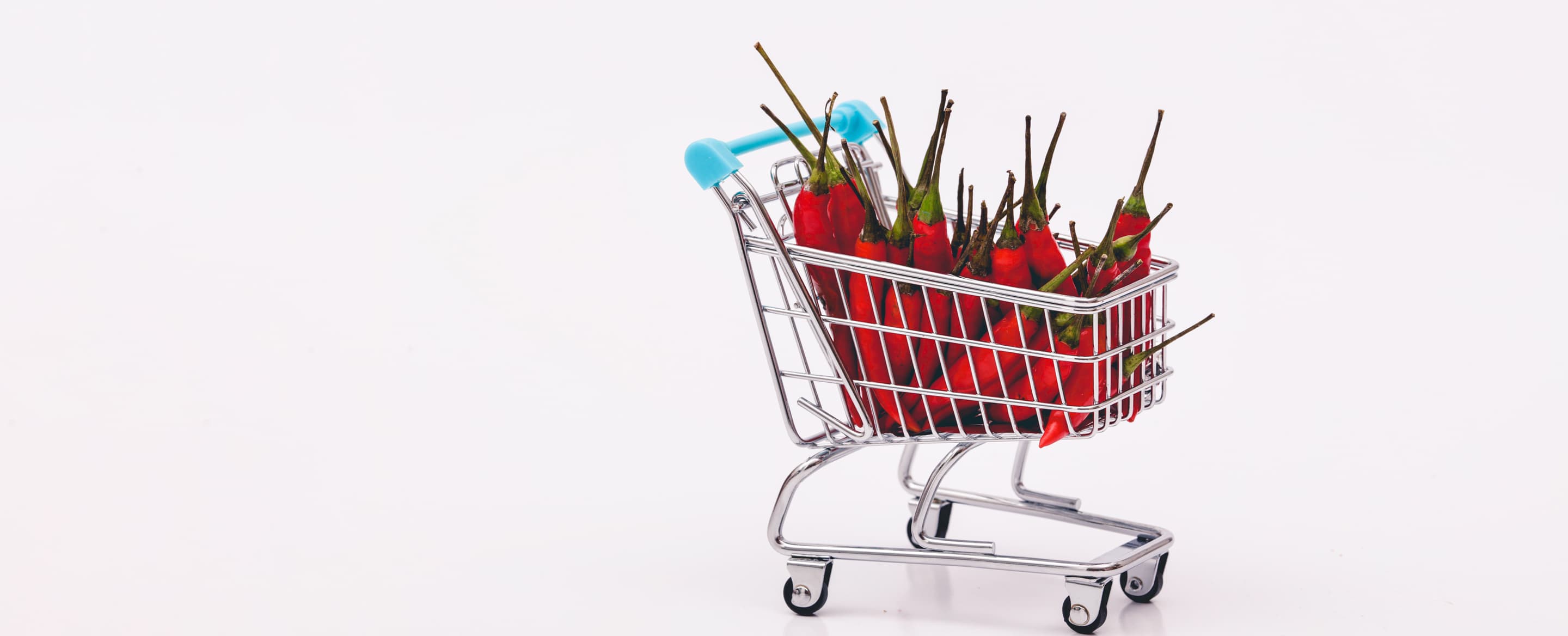 The Oaky OTA Insight integration combines each platform's USP to maximise total revenue with dynamic room upgrade rates
September 22, 2020 - If you're manually adjusting your pricing via a clunky system that hasn't changed in years, you might feel you're somehow missing out on revenue opportunities. We'd have to agree with you. Never fear, dynamic room upgrade pricing is here!
We did our research and found hardly any hotels offering truly dynamic pricing. The reason was obvious – there wasn't yet a solution on the market that could offer this feature simply and automatically. Enter Oaky and OTA Insight!
We teamed up with our old friends at leading data intelligence platform OTA Insight to bring a solution to market that brings adaptability, efficiency and flexibility to your hotel's revenue management.
OTA Insight collects real-time pricing data on all room types for the coming 30 days and sends it to Oaky

Oaky calculates the dynamic room upgrade supplement based on the difference between the booked room type and available room upgrades

Oaky presents the dynamic room upgrades to the guest before arrival, enabling the guest to buy it straight away.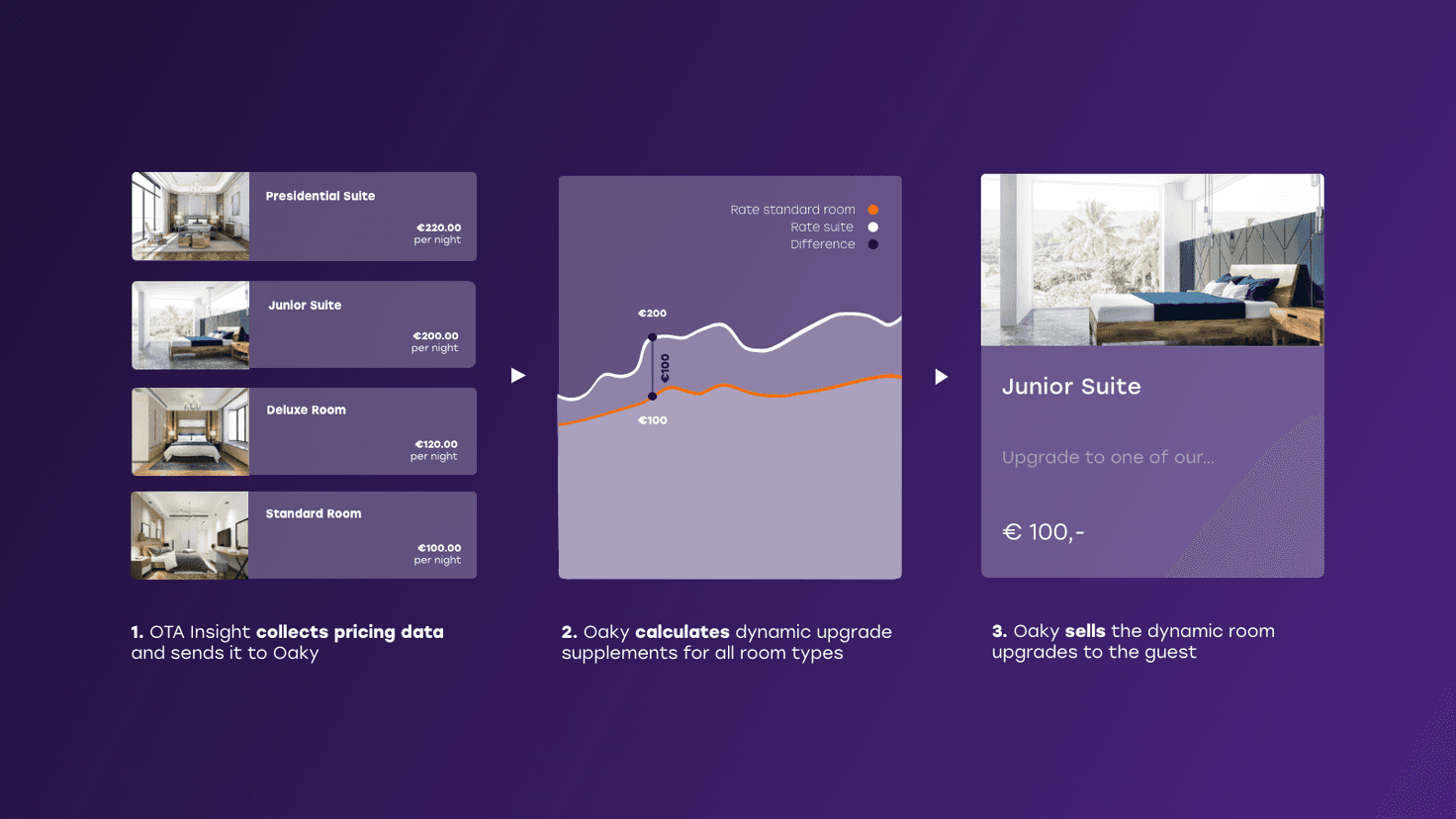 The Benefits of Dynamic Room Upgrade Rates
Consistently accurate room upgrade rates reflective of the market, without lifting a finger!

Take advantage of fluctuations in room type rates. On days when suites are selling at a high price, make sure you're getting in on the action. Upgrade rates will be automatically adjusted to demand and inventory availability.

Enjoy higher revenue conversion. Hotels that tested the integration show a 17% uplift in spend per upgraded night with dynamic pricing switched on.

Free and simple to start using. If you are already an Oaky customer, the Oaky team will reach out to you to see if you'd like this feature activated.

Keep your rates realistic. Your upgrades will never sit too high above what is being reflected in the market, so you'll always have competitively priced rooms on offer. Ensure the gap between online selling price isn't too far from the upsell offer for short lead booking.

Automatically apply discounts to your room upgrades to keep your offering competitive.

Keep your upgrades available no matter what. The Oaky and OTA Insight integration will default to a fallback rate taken from Oaky if no 'upgrade from' rate is available.

Keep your data secure. OTA Insight has secured ISO/IEC 27001:2020 certification for 2021, and Oaky has secured a SOC2 Type II certification for 2021 - both international standards for information security management systems that confirm the companies' commitment to the highest level of security protocols.
Park Plaza Westminster Bridge, a London hotel in the PPHE Hotel Group, immediately recognised the potential of room upgrade dynamic pricing in streamlining operations and increasing conversions. During their time piloting the feature in a period with less leisure demand, the hotel showcased impressive results – seeing a 17% increase in spend per upgraded night and a 20% increase in total upsell revenue.
"Static rates and supplements were already losing ground compared to dynamic pricing and offers, but the current trading environments require even further agility, responding quickly to changes in the marketplace. More than ever before, hotel revenue management needs to be flexible, dynamic and adaptable. Oaky's partnership with OTA Insight ensures that our upsell programme is aligned to our room type strategy and drives additional uplifts to the total revenue without the need to invest hours of manual adjustments to the room type supplements."