What is the future of hotel upselling?
Marieke Wisse •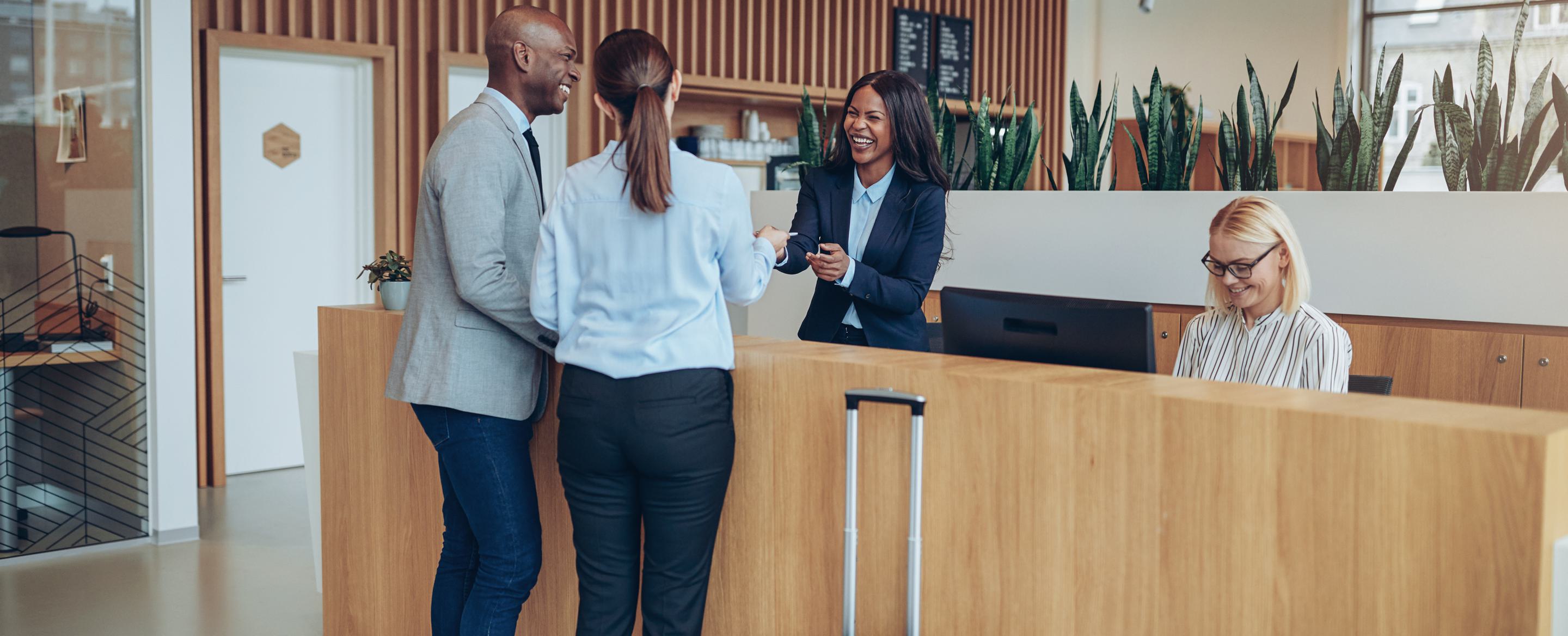 At Oaky we have a vision when it comes to upselling – we believe it's an art. We know from firsthand experience that when done right, the art of upselling can be fun, engaging and a genuine win-win for the guests and the hotel.
Many hoteliers might think of a front desk agent proposing a paid upgrade upon arrival when they hear the term 'upselling', and they would be right. Front desk upselling is a mainstay of reception teams across the industry and requires considerable levels of empathy, passion and tact.
It's a practice that's hard to get right and is by no means an easy task. In the small window of time available for front desk upselling, overzealous offers or pushy pitches can be hard to avoid.
This is why we refer to upselling as art at Oaky: individuals that can truly execute it well are talented people, skilled at multitasking and 'reading the room' simultaneously. But what if you bottled this talent and used this tactful approach in hotel tech? Is it possible to take the talents of a front desk upselling aficionado and automate them?
We reviewed the upselling techniques we've come across during the pandemic that were most effective in the current conditions. Keep reading to see what Oaky's co-founder Erik Tengen had to say about what will pick up speed in the world of guest upselling in the future.
A different perception of upselling in your hotel
"Upselling is to be relevant without being intrusive. It's to enhance the guest experience while at the same time maximising revenue for your hotel, a true win-win."
Upselling has seen a boost in interest for hotels during Covid-19 as hoteliers think outside the box in the absence of regular booking volumes. Increasing the average spend per guest while giving guests a stay to remember has become more important than ever in these long months of reduced occupancy.
But as we know, not all upselling attempts are created equally. What are the key factors setting the most successful hotels apart from the rest? What can we all learn from their upselling strategies?
Three ways to be more successful at upselling in the future
The one thing all hotels with successful upselling strategies have in common is that they dare to be creative.
These hoteliers look at what their guests love most and think creatively about how to extract the most potential from special features their properties offer. If possible, they create deals based on a blend of the two.
If that sounds a bit abstract, try putting this concept into practice at your hotel in the following concrete ways.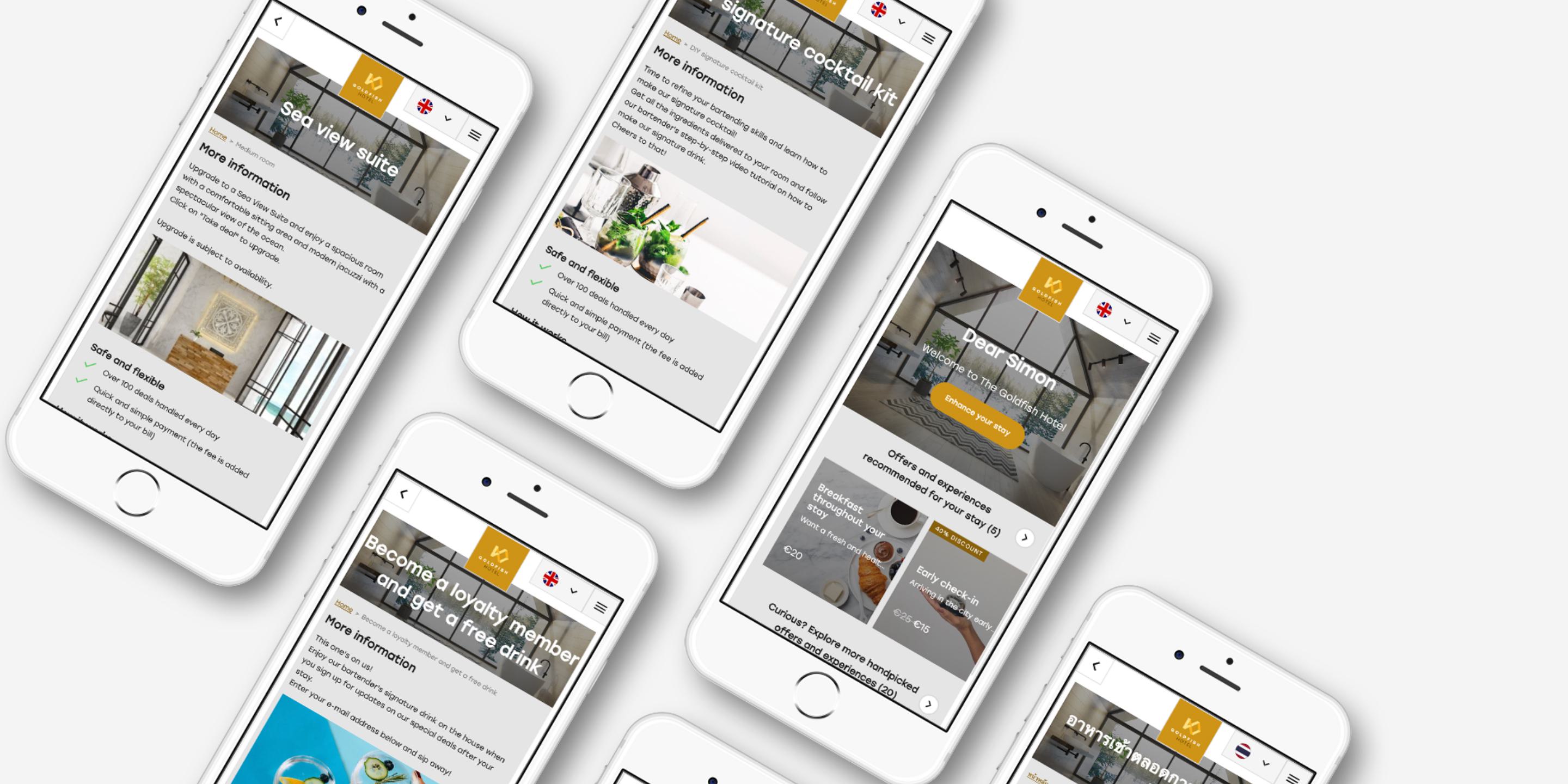 Debundling or attribute-based selling
Debundling entails taking elements of a room (e.g. a certain view, size or furnishing) and upselling based on that attribute. For example, imagine your standard room comes with two different views, e.g. parking lot and garden view. You can upsell guests the nicer and quieter room overlooking your green space even though it's technically the same room category.
Adding ancillary services like access to the spa or daily afternoon tea in the room is another example. The great thing here is that you can create special offers for all guests, no matter which room type a guest has booked.
Another successful deal is the 'surprise room upgrade.' As you can imagine, guests will always be curious to know what the surprise could be. Whether they so they book it to find out. You see, your creativity is the only limit here.
Dynamic (or seasonal) room pricing
You may use dynamic pricing in your room pricing strategy, but have you thought of applying it to your upselling initiative as well?
Dynamic room upgrade pricing works similarly to dynamic pricing for rooms in that your upgrade prices adjust automatically along with your room rates. Of course, you can do this manually, but that would take you hours of valuable time and, with all the other responsibilities hoteliers have on their plate, you may miss some of the best opportunities.
Instead, you can let your automated upselling platform take care of it. This will save you vast amounts of time, ensure your room type supplements are always optimised and boost your total revenue.
Upselling throughout the entire guest journey
Offering your guests relevant deals at optimised prices is a great place to start. However, it's also crucial to get to know your guests personally and communicate with them on their preferred channel.
This means staying in touch with your guests from their research phase all the way through to post-check-out. Digital upselling gives you a unique chance to add value and create a personal connection at each stage of the guest journey.
Using an upselling platform that connects with omni-channel solutions, booking engines, chatbots, OTAs and other tools is a reliable way to give your upselling flexibility. As a result, you'll get to know your guests and improve guest satisfaction, all while getting more opportunities to sell great experiences and services at your hotel.
If you can begin implementing these three points (or even just one), you're already on the way to selling the right deal to the right guest. Perhaps mastering the art of upselling isn't that far off after all.