The hidden benefits of no-sale upselling
Marieke Wisse •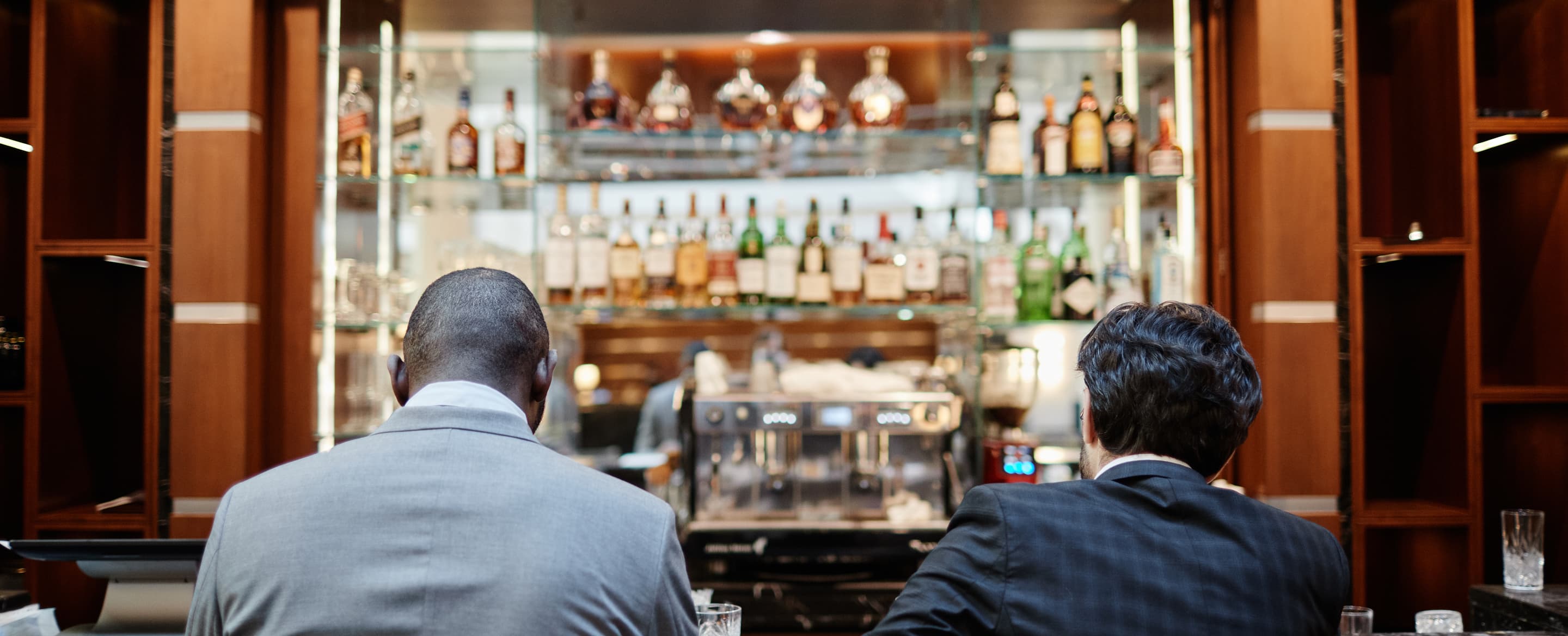 No-sale upselling? Sounds like a contradiction in terms, but hear us out.
Upselling for reasons other than revenue can set advantageous chains of events in motion. Some involve revenue generation, but others work towards entirely different goals altogether. Curious? Read on for our explanation and to discover the success other hotels have seen with no-sale upselling. This article was written in collaboration with Oaky's Customer Success team.

Piquing curiosity. Using the word free is a powerful stepping stone to further engagement and even conversion. The word draws guests in and allows hoteliers to clear this first hurdle in upselling. It's human nature to be curious about what is on offer, so this is a good way to attract attention – no matter your audience. While using 'free' is a well-worn tactic, it's nonetheless a good way to get guests invested and more likely – or 'primed' – to spend.
Loss leaders. Have you heard the term 'loss leader'? A loss leader strategy is used by businesses to either give away a product or service, or sell it at a very low price. They do this in order to attract new customers or sell additional products and services after the fact. As you can tell from the name, businesses don't make a profit from this initial transaction. Instead they gain awareness, interest and sometimes even loyalty. No-sale upselling is a great, low-risk way to test this strategy at your hotel. Testing loss leaders in via your upselling initiative and observe the positive effects that take place within your upselling initiative and beyond!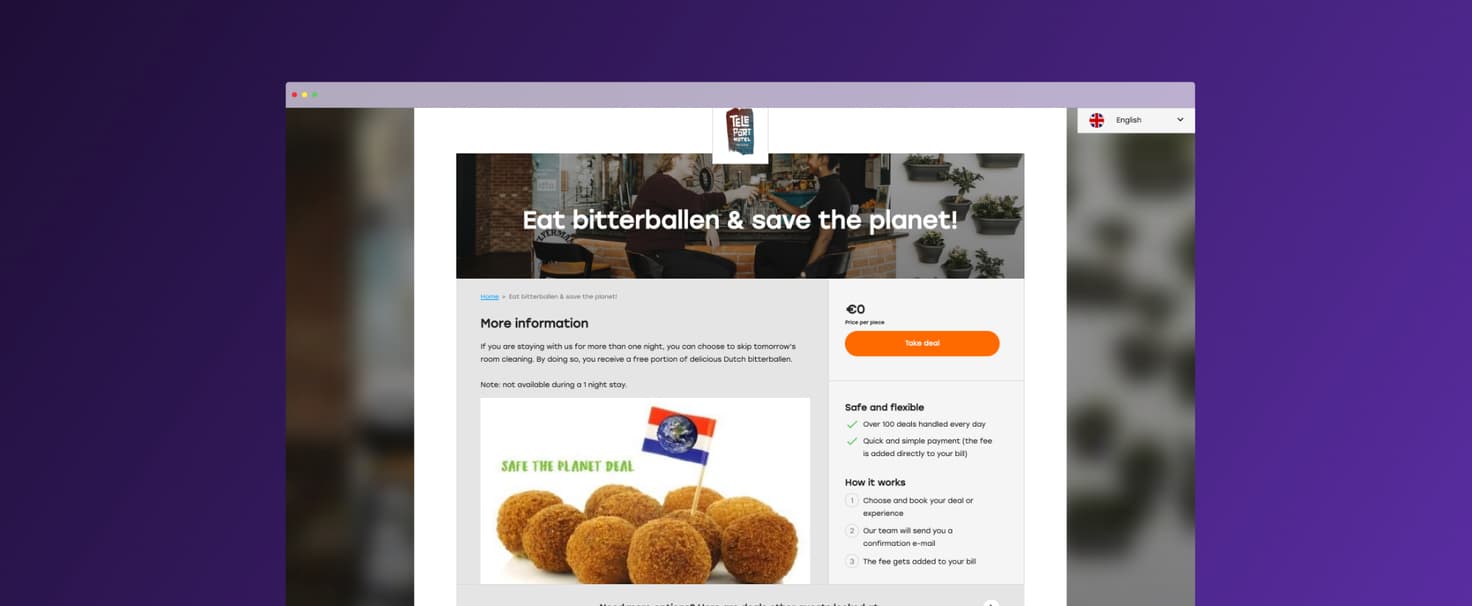 An 'upsell priming' strategy
Dutch hotel chain Postillion Hotels achieved brilliant results with their irresistible approach to upsell priming. In their guest-facing platform, they displayed a free deal for a classic Dutch snack at their bar.
'Free Bitterballen at the Bar' was a powerful draw for travelers and local guests - who are both susceptible to the allure of this salty fried snack. In order to redeem the deal, guests took a seat at the bar and were offered accompanying drinks, which normally resulted in guests ordering at least one round of drinks.
This is a great example of a win-win situation for both hotel and travellers. The former earns incremental revenue from drink purchases and a busy bar atmosphere, while the latter is conveniently introduced to a snack they would have probably sought out elsewhere anyway.
Free bitterballen are a fantastic example of 'upsell priming' done right!
Teleport Hotel has also harnessed the allure of bitterballen and combined it with another interesting sentiment, which coincidentally, is our next point!
A chance to show you care
When you upsell, you don't necessarily need to have an end goal of revenue. No-sale upselling can be used to communicate brand values and alignment with your hotel's main demographic. Take for example your team's and brand's commitment to the environment. Your upselling platform can display a host of deals that offer guests ways in which to reduce their impact on the environment. Another relevant example would be your brand's position on social issues. By displaying a deal offering up a celebration package for a gay pride event, you can show that your company is LGBTQIA friendly and a good choice for all types of romantic couples.
Teleport Hotel offer a great example of this type of no-sale upselling. Their 'Save the planet and get a free breakfast' deal encourages guests to forgo daily towel and sheet changes in exchange for breakfast.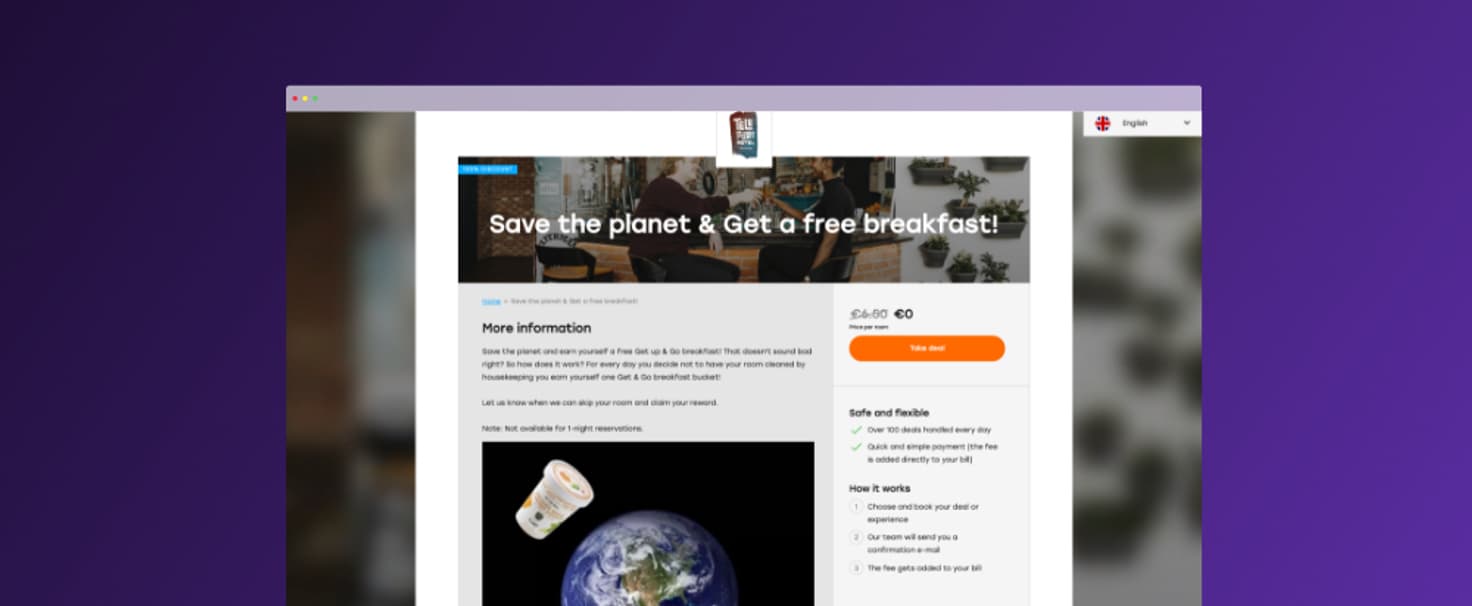 You may already display information about your membership or loyalty programme at the front desk or on your website. Why stop there? Consider displaying your loyalty programme in the same environment as your upsells. Why? Because your guest has willingly opened the app with the intent to browse possible ways to improve their stay. They have open minds and can gauge from the rest of your upselling offering what types of perks are likely to come their way as a loyalty member.
A digital upselling tool like Oaky relies on historical data to send upsell communications at the right time, when guests are most likely to be receptive to adopting or adding new aspects to their stay. Openness to memberships is no different – you'll have a better chance of intriguing your guests with your programme at these same optimal times before, during and after their stay.
Reputed APAC hotel and resort management company ONYX Hospitality Group has identified opportunities for brand-building and community engagement in their Oaky offering, spurring on long term loyalty amongst guests. VP of Digital and CRM at ONYX Chetan Patel, had this to say on the topic:
"When you talk upselling - people think about cross-selling services. For us, Oaky also displays our membership and loyalty programme."
"There's zero cost to the customer, but displaying this free offer adds a lot of value to the hotel. It's a great way to, for instance, get people to attend an event, which costs nothing to attend but may have costs attached, i.e. food and beverage. The results of these offers might be intangible but very beneficial for the hotel. It's community-building and branding."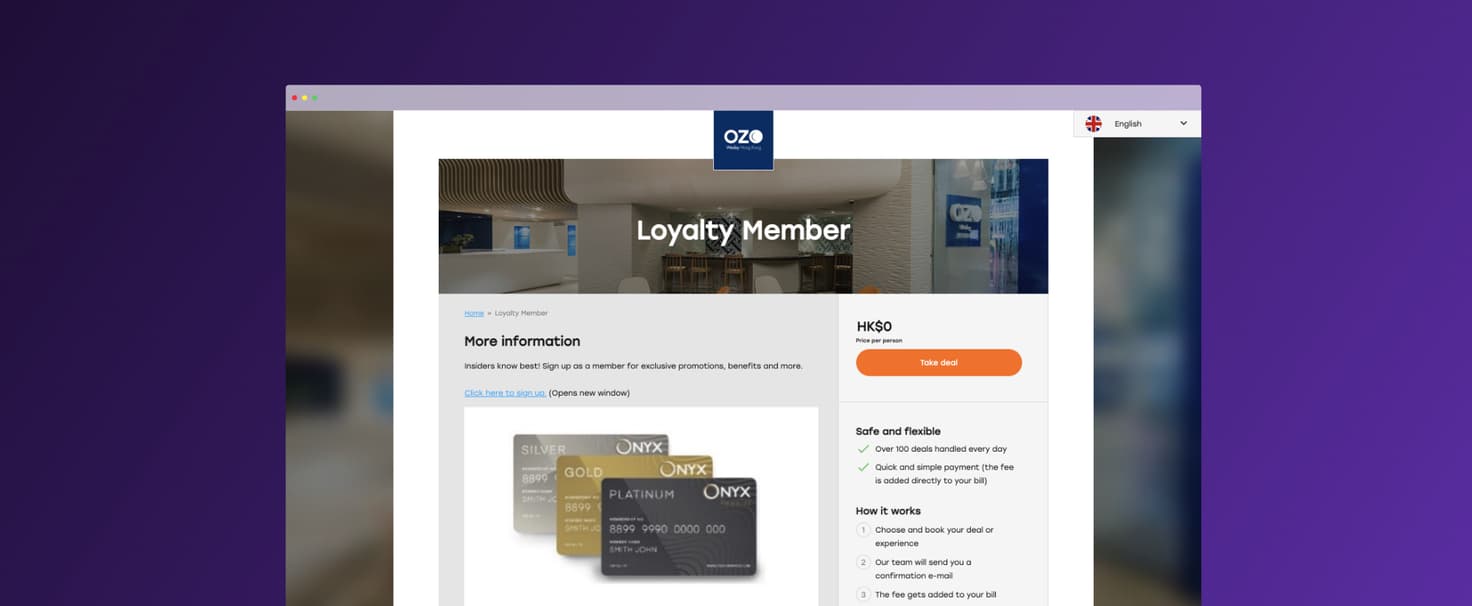 Radisson Blu Lietuva, Vilnius has had great success with promoting their loyalty programme via their Oaky. In fact, the Oaky deal displaying their membership programme 'Become a Radisson Member' is their most requested deal over the last few years.
Across the entire Radisson chain around 13,000 of these types of deals were requested from 2020 onwards. The goals of these deals ranged from:


Guest loyalty
Water-saving
Streamlining housekeeping workloads
Communicating brand values
Attracting more people to F&B venues
Health and safety and PPE
Newsletter sign up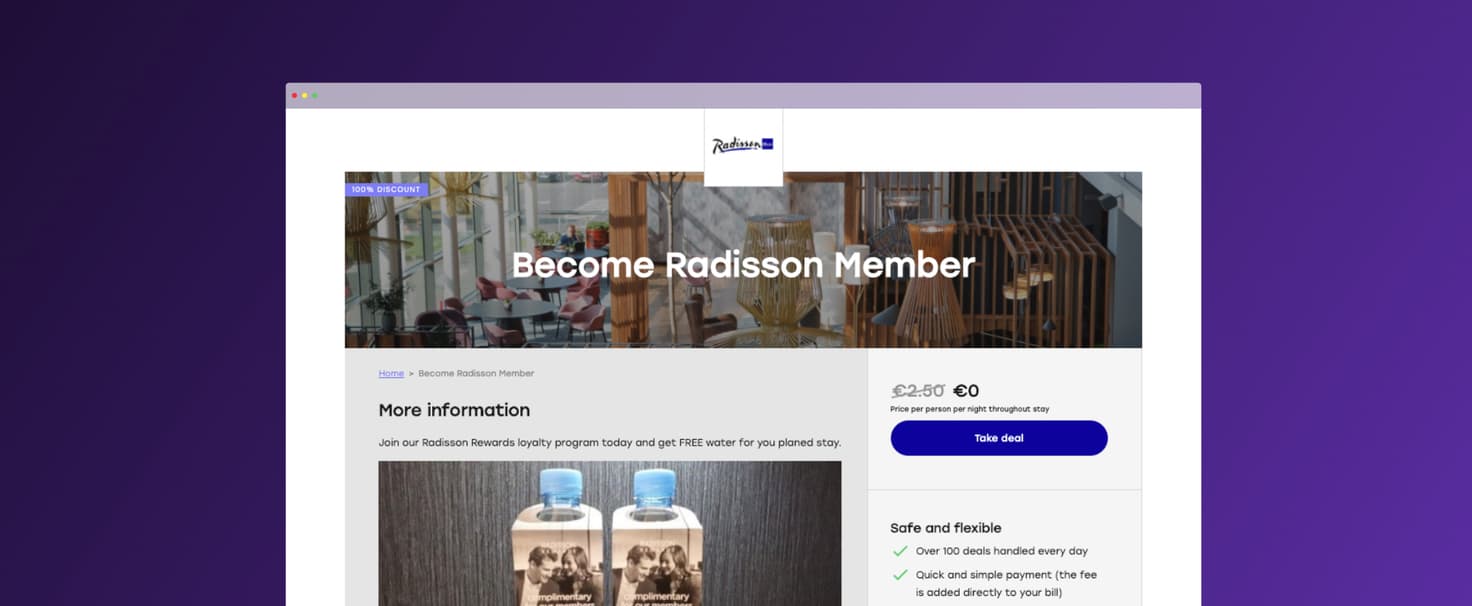 Let's be honest - email content can be boring - the challenge in upselling often lies in making your guests click through to your offering in the first place. If this means offering a free welcome drink or another type of loss leader via your upselling platform and leading with this in your email, we think it's well worth the effort. Once your guests are comfortably browsing your offering, you've already overcome the biggest obstacle to conversion.
If you include free offers alongside your upsells, your pre-stay emails become more than an upselling push. It becomes a way to reinforce the idea that your hotel is presenting a range of options to enhance your stay - with or without a cost attached. What's more: if guests are not interested in spending additional money on services or upgrades, you might still score a new loyalty member or attendees for an event.
Are you ready to give upsell priming, loss leaders or brand-building upselling a try? Let us know how we can help!