Finding new revenue opportunities in challenging times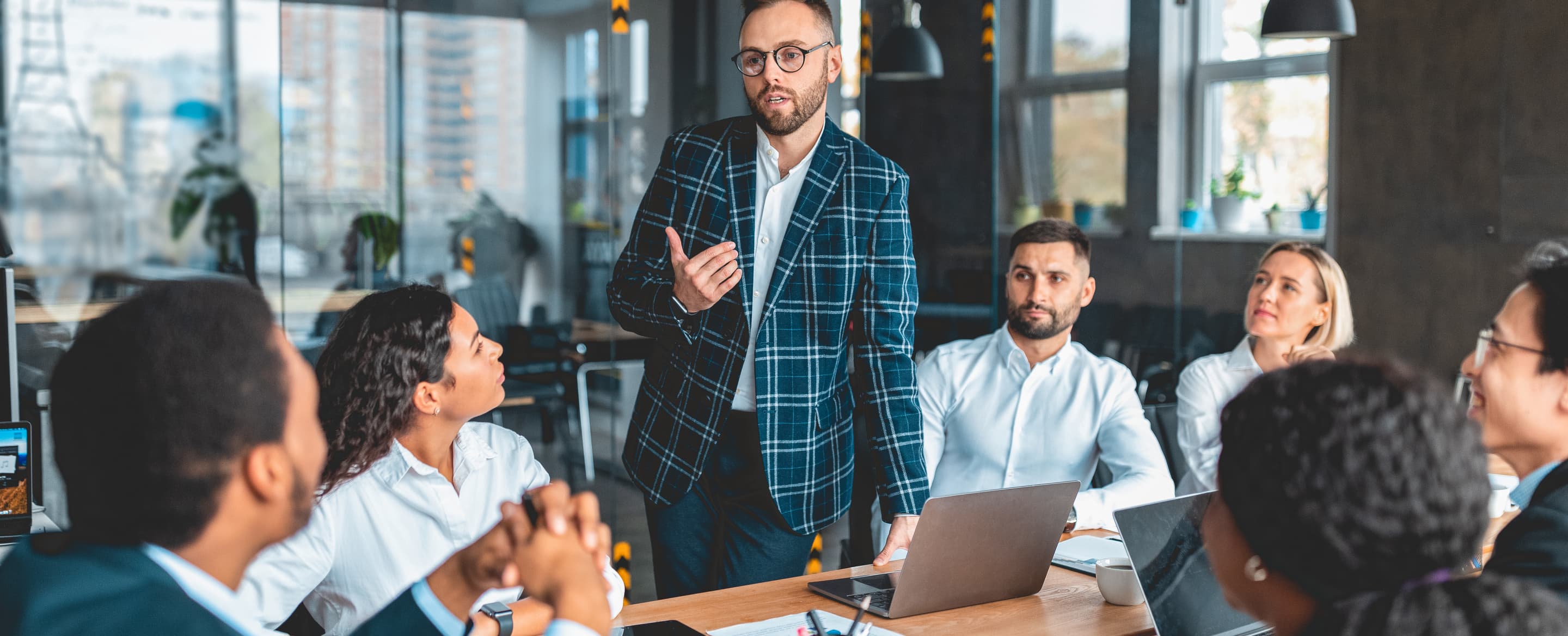 Leverage upselling to generate incremental revenue

While the summer of 2021 was a relatively good season in many regions, lockdowns and restrictions are back or on the horizon in many countries now.
But even with demand having picked up for many properties, occupancy rates will likely remain lower than pre-Covid for many months to come.
The outlook isn't all bad though. Yes, it's a hard and volatile time. But at least there's a way you can make the very most of every booking no matter the level of demand.
Here's a quick overview of how you can start maximising both your revenue and your guests' experience.

Leveraging new revenue streams
Driving ancillary revenue is more important today than ever before. If you want to get through this low-demand period, you need to develop new sources of revenue that bring together your offering with Covid safety measures and local regulations.
The good thing is, you don't have to invest heavily in creating new and exciting services and facilities if you don't have the capital for that right now. Instead, use what you've already got and think about new ways you can promote it.
This may mean pushing classic services, finding new ways to generate revenue from your USPs, and adapting to new trends (e.g. people coming for extended stays to work remotely from a new location).
Upselling and cross-selling are two powerful ways to accomplish this, especially when your hotel occupancy is low. They help you boost both your guests' average total bill and their enjoyment during the stay through targeted add-ons they can use to customise their stay. And the best news is that you can do this regardless of how many bookings you have.
Of course, there is a number of upselling or cross-selling strategies to look into. But at a time when every cent counts, it's definitely worth exploring.
Upselling KPIs to monitor
In upselling and cross-selling, the following KPIs are the most meaningful:
Average spend per guest: the dollar amount each guest spends while in-house

Average spend per reservation: how much revenue you make per booking (this might include more than one guest, e.g. a couple or a family)

Upsell conversion rate: how many guests buy your upselling deals

Number of offers booked: the number of deals you sell in a certain time
As you're checking your results against these KPIs, you'll see which deals do best. Is it possible to raise their price? Could you set up another similar offer as an alternative?
Next, look at the offers which aren't performing so well. Follow an upselling technique to make them more appealing. Maybe you need to increase the deal's perceived value or make the description more attractive. Try various price points, adjust the copy, and the deal itself. Keep an eye on the outcome and stick with what works best.

Try creative upselling ideas
"Our closest hotel to the beach is the property in Heathrow because you can fly somewhere," Val Warden from Splendid Hospitality said while talking about Covid-era travel trends.
Her statement sums up the difficulties properties face if they can't rely on their usual customer base right now, whether those are business or leisure travellers. If you're in the same boat, fun and creative offers are vital. Understandably, that may feel challenging for conference or airport hotels.
But if you can create a unique offer or experience at your hotel, you'll be rewarded with an uptick in reservations, increased revenue, and happy guests. And, of course, when travellers book, you can pitch your other add-ons, too.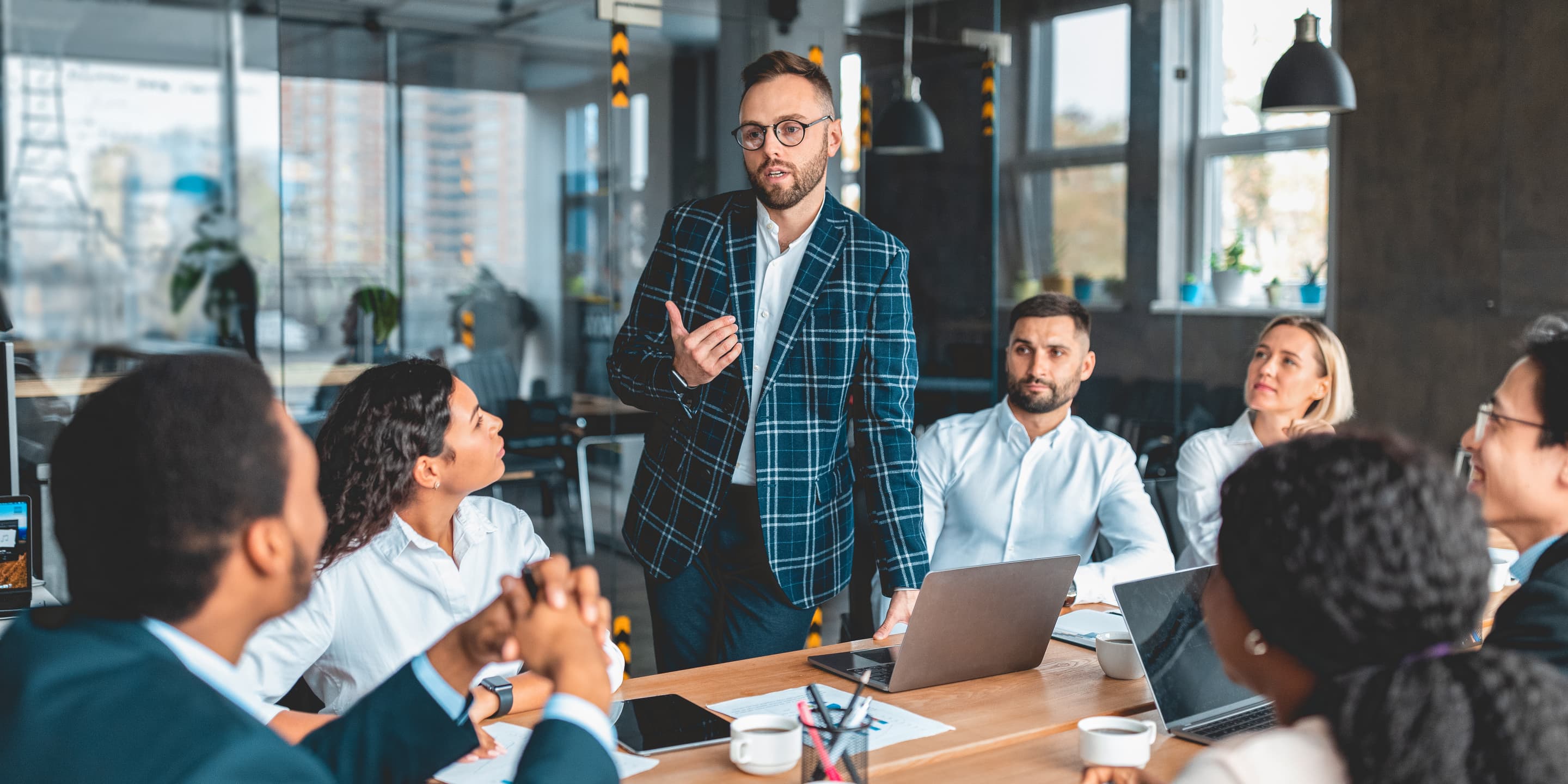 How to maximise your upselling results
Use the Attribute-Based Selling:
Use attributes like the view (e.g. park, city, ocean), size, location (e.g. corner, top floor, beachfront), furnishing, etc. to upsell your rooms and suites. This creates more flexibility in how you use your inventory. It also opens new possibilities to drive revenue from rooms that used to all be combined into a single category.

Guests get something out of this as well because they can choose to pay only for the attributes they see as adding value to their stay. This gives them a better overall stay experience and they'll be more inclined to praise you online return on another trip.

Create an unforgettable local experience:
People going on a staycation want to see their home area in a different light and explore new sights and scenery. Your property can take the role of the local guide that helps them do this.
Feature local experiences, culinary courses or tastings, day trips, and other interesting things about your area among your upselling deals.
This ensures your guests have a great stay and it gives you the chance to collaborate with and support local businesses that also got hit by this crisis.


Put together high-value packages:
Boost your deals' perceived value and the price you can charge by creating packages with several deals. Try various price points to find the ideal rate where guests feel like they're getting great value for their money.

Check out the ideas below for some inspiration:
a. Early check-in can come with breakfast
b. A romantic dinner can be served in the dining room of an available suite
c. The airport pick-up can be upgraded to a limousine pick-up
d. Which other high-value packages can you come up with?


Keep in mind, your guests want to leave their humdrum routines behind and treat themselves. Help them do it!

Now it's your turn. How can you drive ancillary revenue from your current services or facilities and create a memorable stay experience at the same time?

Of course, these are still difficult times for our industry. But if your hotel team get's on board and makes the most of what you're already offering, you can make it through and win big once demand inches closer to pre-Covid levels again.
Spreadsheet
Calculator: missed revenue from free upgrades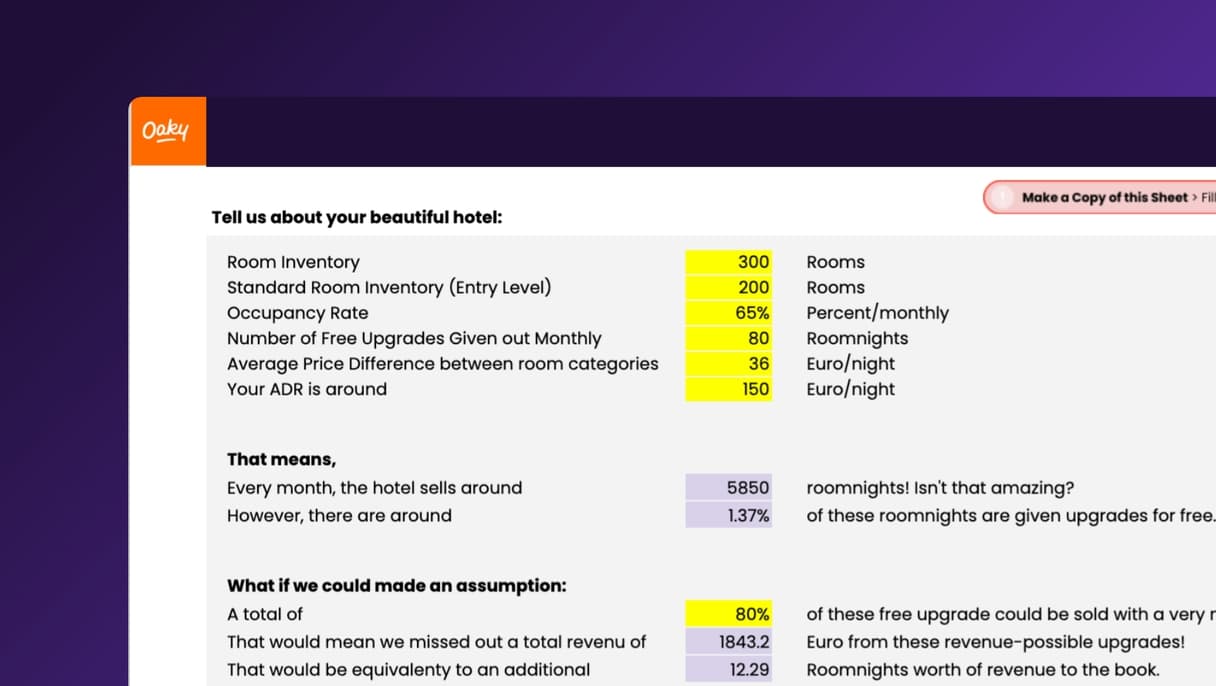 Calculator: missed revenue from free upgrades