Effective upselling for hotels in just a few clicks
The basic idea behind upselling and cross-selling is simple: put together an offer and pitch it to your hotel guests before or during check-in. As with many things in life, this sounds simpler in theory than it does in practice.
How do you motivate more guests to actually opt in for your upsell deals? The simple answer is: offer services and upgrades that are simply too good, fun or exciting to refuse!
During months of researching, brainstorming, testing and fine-tuning, we at Oaky have built a repository of offer templates in the Oaky Deal Library. This new feature makes getting started with upselling easier than ever before, but, more than that, it's a great way to inject a bit of creativity into your offering. Help your guests give their trip a bit of variety and make them pleased that they chose your hotel!
Whether you're an Oaky customer or not, you'll find upselling tips in this article that will help you craft upselling deals following proven guidelines to success. Read on to unearth the secrets to time-efficient and effective upselling!
Determine which upselling deals to offer
When you upsell, you should keep in mind that while you't short term goal is to drive revenue with your offers, the ultimate goal is to create an experience your guest will remember forever. In other words, it's imperative to think about guest needs and experience first. Create deals that will make your customers' hotel stay more exciting, easy, special or memorable. When you put yourself in your guest's shoes, conversion rates and revenue will follow.
Ask your guests what they want
Use post-stay or in-stay surveys to find out what could make your guests' time with you even better. You can also ask if there is a specific service or amenity they'd consider paying extra for.
Check with the reception and reservations teams for the extra services or amenities guests ask for most often. These are ideal candidates for upselling offers at your hotel.
Many of the deals featured in the Deal Library were the result of hundreds of guest interviews conducted by Oaky's team. They range from simple deals that respond to the need for frequently forgotten items – like converter plugs for electrical appliances – to more unusual deals like an editable festival survival package that covers transport, recovery sessions in the spa and late checkout.

These and several other top sellers are now part of the Deal Library thanks to direct requests from our partners' guests.
Get inspired by high-converting deals
It's important to offer targeted and unique deals where you can. However, some offers have proven popular across various types of hostels, hotels and resorts.
Here are some of the top-converting upsell examples that made it into the Deal Library after months of stellar performance across our customer base: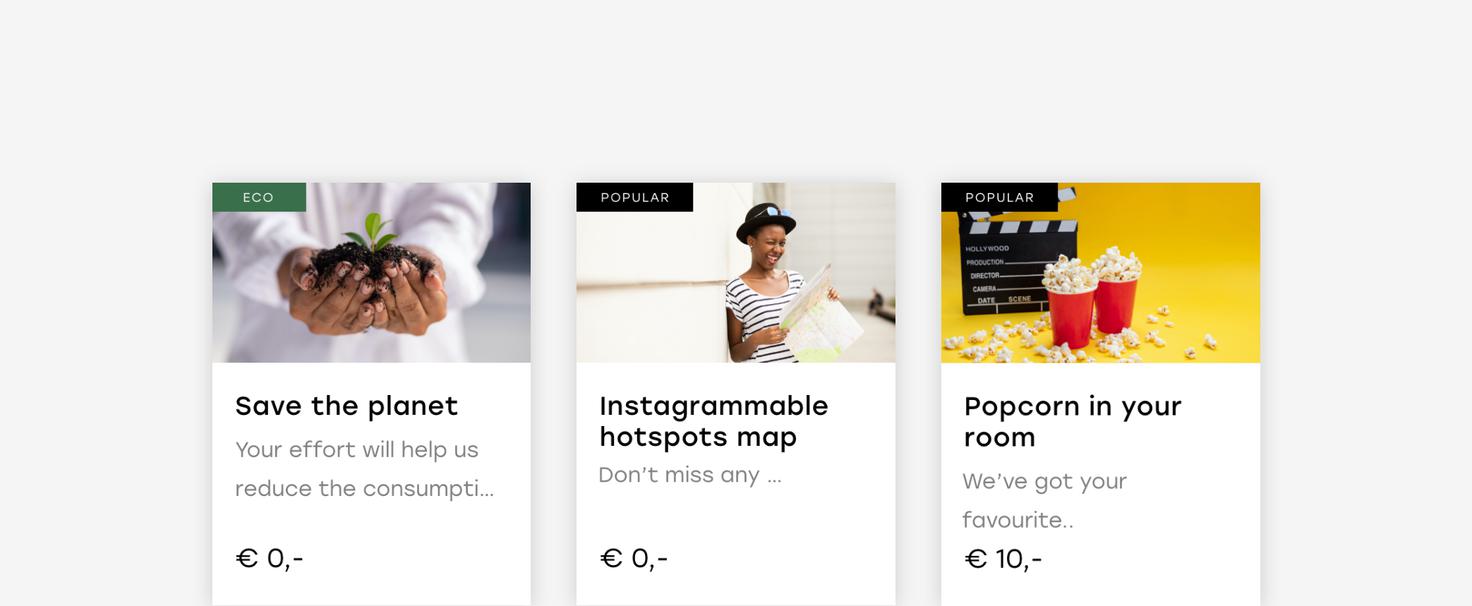 Save the planet: this deal gives guests the chance to opt out of daily housekeeping in exchange for a reward like a drink at the bar, a free appetiser or another perk.
Instagrammable hotspots map: guests who take this deal get a free map which highlights the city's top photo spots. It also encourages guests to tag the hotel on social media and boost engagement.
Popcorn in your room: while this deal may seem simple, it has proven popular among couples and families wanting to recreate an evening out at the cinema.
Unleash your creativity
Does your hotel have something utterly unique to offer? Do you have an idea for an exciting deal you'd like to test? We say go ahead and try it out, chances are it's a hit and there's no harm in trying.
We've been blown away by the success of some of the unconventional offers our partners are promoting so have worked hard to include similarly creative, yet easy-to-provide deals in our Deal Library, along with accompanying text and images.
Here are some examples: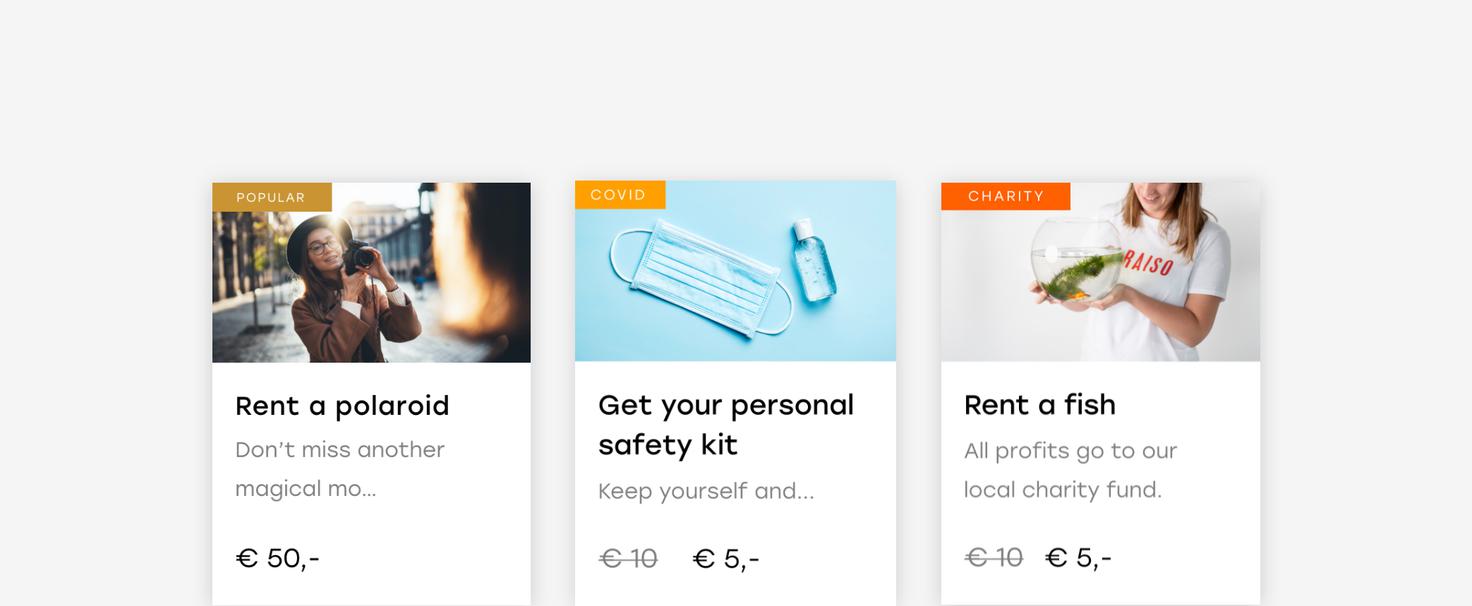 Rent a Polaroid. Although everyone takes snapshots on their phone these days, we can all agree that Polaroids have a certain charm to them. This deal is popular because it lets guests create tangible souvenirs in a fun way.
Covid specials. Whether it's a set of face masks, gloves and hand sanitiser or an airport transfer in a disinfected hotel vehicle, creative Covid specials are popular for obvious reasons – they make guests feel safe and show that the hotel appreciates their health and safety concerns.
Enjoy the company of Fons the goldfish. One hotel offered solo travellers the chance to have Fons over for a night, so they wouldn't feel lonely. Unsurprisingly this deal got a lot of attention and even led to national media coverage and viral Twitter threads.
Give these upselling techniques a go and let us know how they fare. Sometimes small tweaks can make a world of difference! Do you have a creative deal that has proven popular with your guests? Share them with us by getting in touch below 👇