5 Upselling Insights - Benelux Focus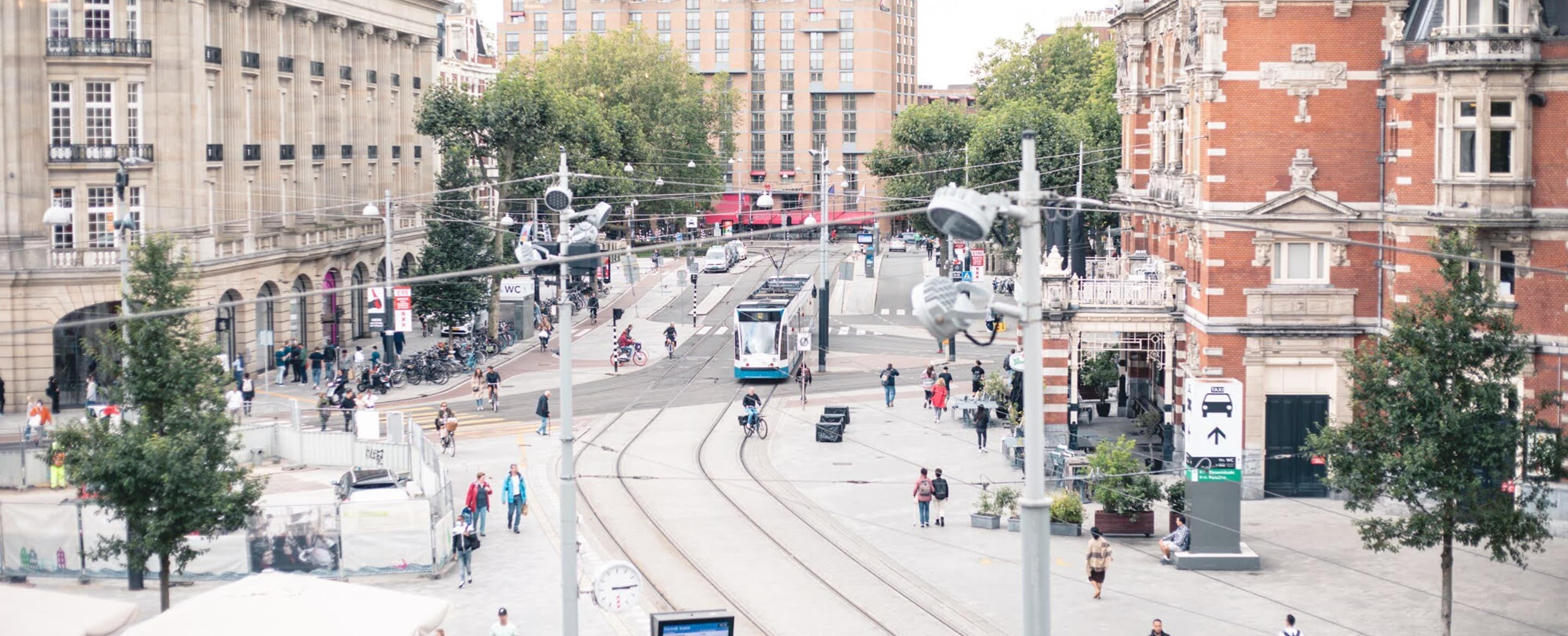 One of our resident Customer Success experts, Demi Bruggink, explores fascinating trends emerging from the overall performance of Oaky customers in Belgium, the Netherlands and Luxembourg. Take this promising information in to get more out of your Oaky in the Benelux!
The current Covid-19 crisis has caused some difficulty in the hospitality industry, to say the least. The global lockdown forced hotels to adapt to the sudden change in demand and capacity, meaning temporary closure for several hotels and a sudden need to recalibrate their approach to their craft.

A sentiment survey conducted amongst hoteliers in the Benelux shows that hoteliers and experts expect an average recovery period of around twelve months, which reflects a slow but realistic recovery. The challenges caused by this crisis are evident, but the fact that recovery is imminent is also certain. Fortunately, there is light at the end of the tunnel– many hotels in the Benelux are now able to reopen their doors and resume their business in a productive yet modified way.

As discussed in many reports, blogs and social media, domestic tourism has been predicted to recover fastest. In addition, the term 'staycation' has never come up so often and hotels are increasingly finding creative ways to attract as many guests as possible. Many hotels in big cities have to completely adjust their marketing strategies to attract a new market now that a large portion of their guests (international tourism) has disappeared. For hotels in the big cities, it appears to be a lot more difficult to attract domestic guests than it is for a hotel on the beach, for example.

With more and more people traveling domestically, hotels have to adapt their strategy and communication accordingly. For hotels to respond properly to this new demographic market, their Oaky setup, including certain deals and their email communication, should be fine-tuned in much the same way.

An overview of the past months' Oaky results within the Benelux shows a number of significant trends: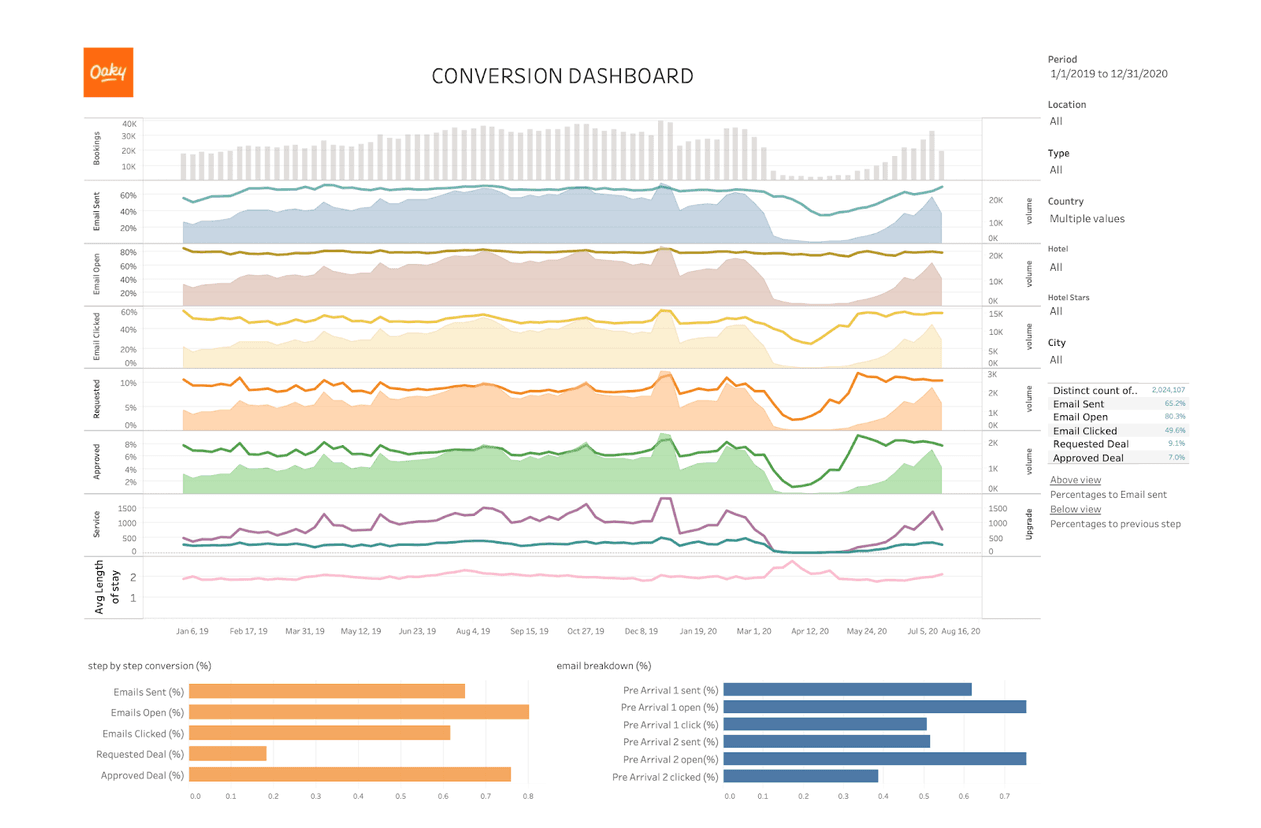 Curiosity gets the better of them
Guests traveling within or to the Benelux open their emails! As you can see in Figure 1 above, the Oaky email open rate has remained consistent throughout this period. Despite the fact that the volume of emails sent has dropped significantly, travellers remain curious about what an email sent from the hotel contains.
You won't be surprised when guests show a vested interest in the security measures their hotel has taken. Make sure you're including this information in your pre-arrival communication to the guest.
This interest will lead your guests to discovering the fantastic services you're offering to make their stay safe yet unforgettable. A guest's journey starts with a pre-arrival email so why not make the most of it? If you want some inspiration for creative covid-proof deals, check out our tips here. 👈
PS. Did you know that we now have an image library? From now on you can add multiple photos per deal to upsell your services and room upgrades even more effectively.
Many people have unfortunately had to cancel their long-awaited vacation plans thanks to Covid-19. Regardless, recent surveys have shown that people want to make up for these missed vacations as soon as possible.
This can certainly be seen in the results as the number of requested and accepted deals has seen a significant increase from the end of April / beginning of May, and has stabilised again since then.
When we compare the results of the Benelux with, for example, Germany, there are some significant differences. The number of emails sent within the Benelux is slowly approaching the pre-Covid figures (63%) whereas figures for Germany are still very low (12%). One of the reasons that the Benelux may be attracting more guests is the difference in restrictions and measures.
Since many are opting to travel to a hotel that is a few hours away, the lead time for hotels has been drastically shortened. Guests want to be able to book more flexibly and have more control over where and when they go.
In addition, they want to be able to adjust these plans in the short term in connection with any tightened measures. Oaky's dynamic approach to sending emails ensures that these last-minute bookings receive an email. However, if you want someone who booked 4 days before arrival to receive both Oaky emails, we recommend moving email 2 to the day before arrival at 21:00.
In addition to a shortened lead time, we also often see a high occupancy rate at hotels during the weekends while rooms remain empty during the weekdays. Via the seasonal price matrix within Oaky you have the option to only give a discount on your room upgrades during the week to sell them more. Selling upgrades also releases your base inventory for new bookings.
Your future with upselling
All in all, the current Oaky results in the Benelux are remarkably positive. We would venture to say that the recovery period has started. It's especially important that you adapt your communication, email settings and offers in Oaky in order to get the most out of the Oaky's system in the context of the situation we find ourselves in. We hope that the small adjustments suggested above will empower you to forge ahead with your upselling initiatives and help you see improvements in your results in no time.