Make segmentation a revenue-booster at your hotel
Marieke Wisse •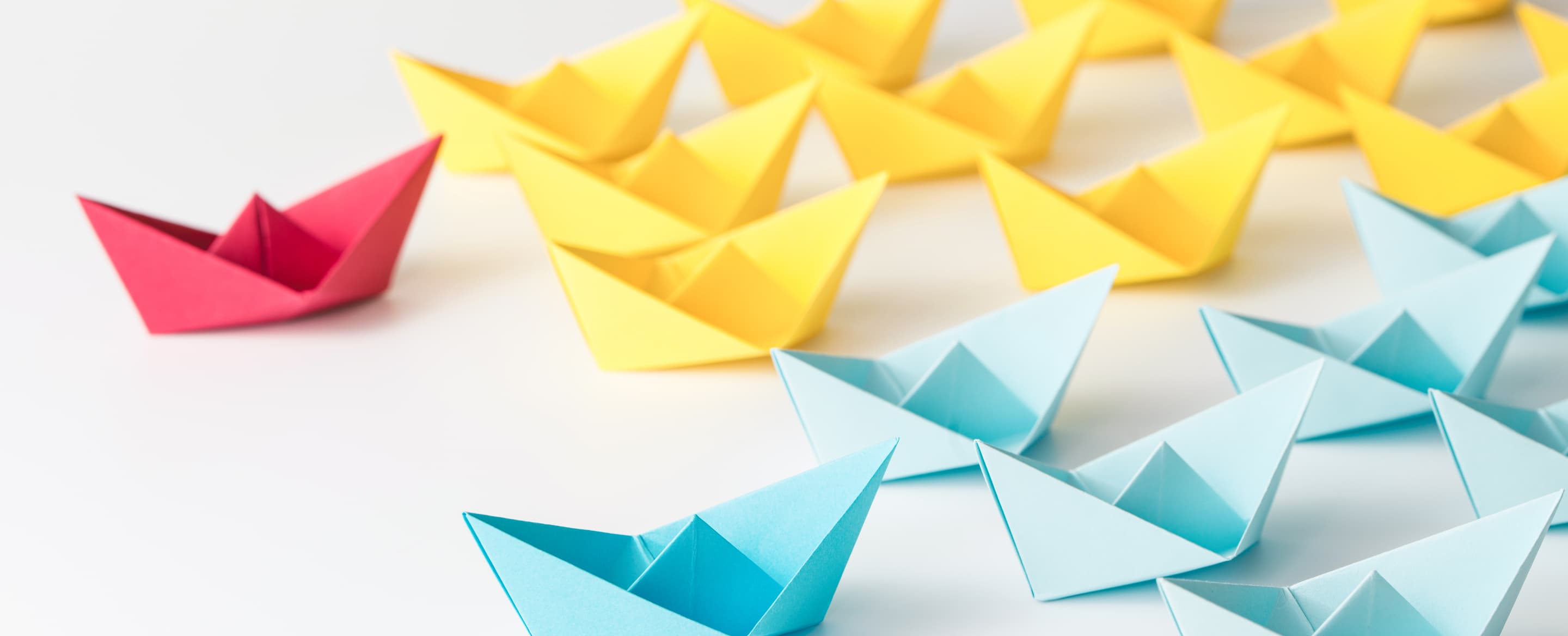 Using the power of segmentation and marketing, Oaky pairs traditional revenue management practices with cutting-edge technology and automation to maximise the revenue potential for hotels and stakeholders and ensure guests have a memorable, personalised stay.
What is hotel guest segmentation?
Revenue managers and sales teams divide their hotel's customer base into several segments. These usually focus on three key aspects: product, pricing, and distribution. Groups which respond differently to changes in these areas and price points make up a segment.
For example, business travelers willing to pay a higher price for a last-minute booking with the flexibility of being able to change their reservation make up one segment while leisure travelers choosing non-cancellable rates at a cheaper price many weeks or even months in advance make up another.
Since the different segments look for different things e.g. flexibility, additional services or a particular distribution channel, each hotel and resort must determine segments which reflect their target audience's needs. Depending on the type of hotel, a variety of segments is necessary.
Why is hotel guest segmentation important?
Using segmentation properly allows you to target and market to a variety of potential buyers with varying needs, behaviors and budgets. Doing this well will provide you data needed to understand the success of your current revenue strategies and adjust them to maximize your topline in the future.
Also, once you've determined several segments, you'll be able to track their behavior and better understand their demand pattern. You will have the answers to important questions like: what is the lead time by segment – two days, weeks or months? How do the customers respond to offers? Do they like two-night packages including breakfast and airport pickup? Or are room-only rates more popular? If they like offers, which ones are most attractive to them – discounts or ancillary services?
In short, segmentation is important to understand who is booking your hotel, why and how. By knowing that, you can better tailor your offers to your guests and boost revenue potential by sending the most attractive offer to the right customer at the right time.
Work smarter - not harder! How can you put segmentation into practice?
Depending on your hotel, different types of segments make sense and are necessary.
Examples of commonly used segments are:
Group and individual travelers
Business and leisure (don't forget the growing number of bleisure travelers today!)
Contracted and non-contracted rates
Booking channels: OTAs, direct, travel agents and wholesalers
If you see varying behavior within one segment, deeper segmentation can be interesting. Here are some examples:
By country: this allows you to identify higher paying markets or those who book with longer lead times
By OTA: this way you can identify higher performing OTAs and find ways to further boost their performance
By interest or packages booked: if you offer destination packages and extra services upon booking like spa, excursions or F&B, you can track how people respond to changes in your offers
How Oaky streamlines guest segmentation
Grouping your guests into segments and sending the most relevant offers to each of them might seem like a lot of effort. However, Oaky can take most of that work off your hands. All you need to do is set up your guest segments in Oaky's dashboard based on the following criteria:
Guest personal details (Gender and Number of Guests)

Date and timing (Check-in Day)

Reservation details (Length of Stay, Returning Guests, Travel Agent, Booking Source, Reservation Type, Hotel Room Type)

Loyalty program membership
And then Oaky will handle the rest, like making sure the segments you chose will get targeted deals in automated e-mails.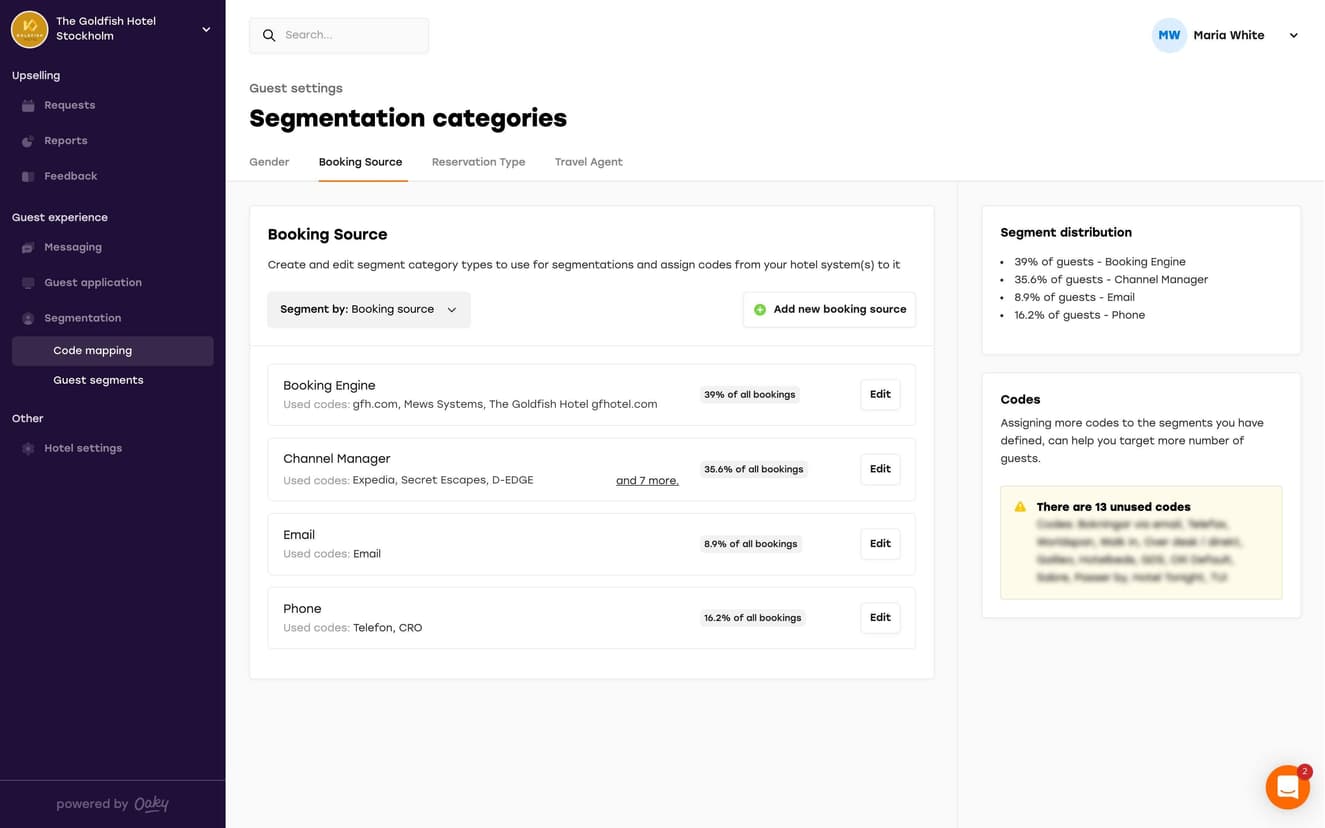 Aside from it, you can add an unlimited number of segments and track the coverage and distribution of each specific segment. With this data at your fingertips, you can hone your deals further, which will result in higher conversion rates and increased revenue.
In an age where personalisation has become an essential element of service, implementing a smart hotel tech solution like Oaky is a win-win for both hoteliers and guests. Now more than ever, guests appreciate an opportunity to get individualised experiences and are willing to pay extra for offers and packages that resonate with their personal needs and interests. Curious to find out more? Get your free, personalised demo today!