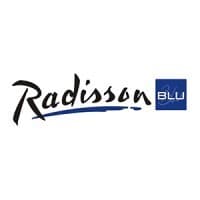 Improved communication and guest experience: How the Radisson Blu Hotel, Dubai Waterfront benefits from automated In-stay Upselling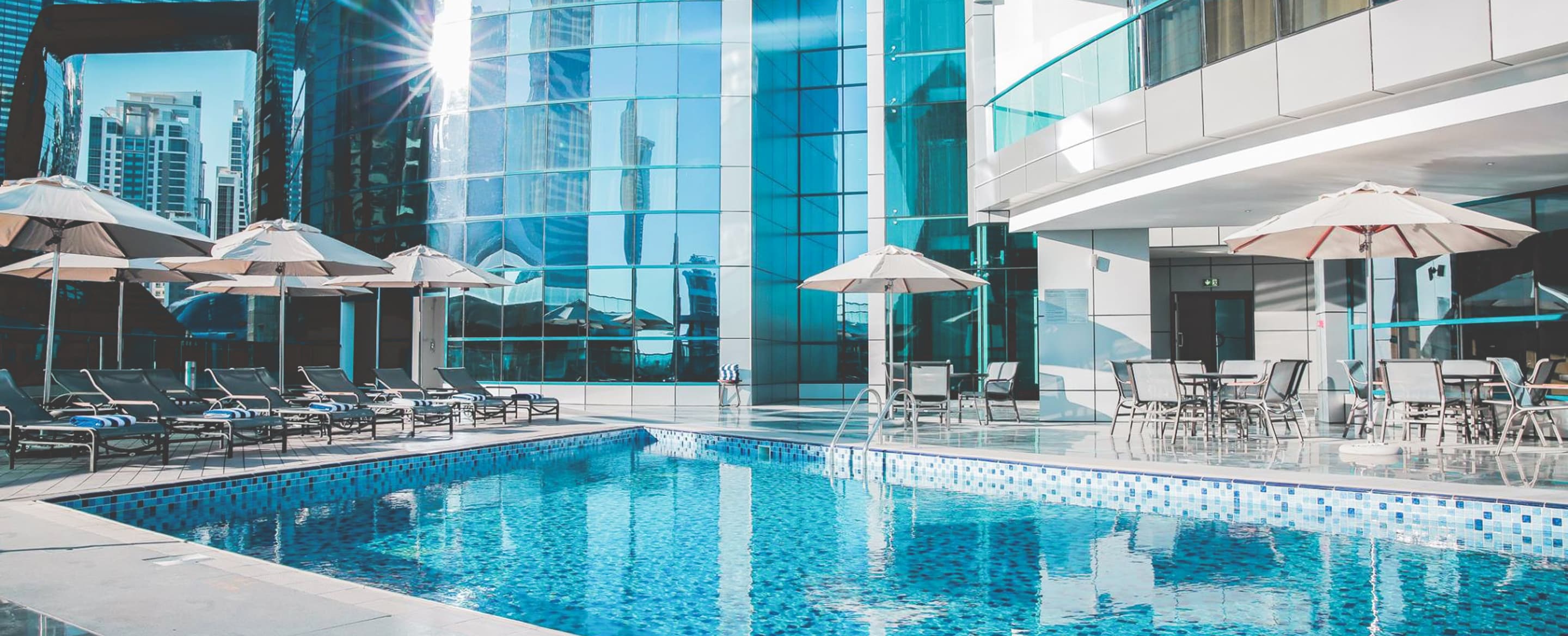 Using upselling and cross-selling pre-arrival and during check-in is a good start. However, this leaves the entire in-house phase untapped.
That's why Oaky recently released its automated In-stay Upselling module. It allows hotels to leverage the power of upselling even once guests are in-house. This means travellers can now customise their experience throughout the entire guest journey.
Over the past months, the Radisson Blu Hotel, Dubai Waterfront piloted this new solution and saw some fantastic results. We wanted to know more, so we spoke to Cluster Reservations Manager Melody Obias, who oversees the hotel's upselling program.
In our chat, we found out how automated In-stay Upselling benefits guests and staff all while boosting the hotel's top line.
1. Streamlined internal communication through automated In-stay Upselling
Handling communication around last-minute requests for add-on services used to create a challenge at the Radisson Blu Hotel, Dubai Waterfront. In some cases, staff confirmed requests, but this information fell through the cracks on its way to the operational departments. That created tension among the teams and meant guest expectations weren't met.
"We were aware that the challenges with our internal communication negatively impacted the staff and the guest experience. We examined these challenges and realised that automated In-stay Upselling would simplify and streamline communication around add-on requests. Oaky's new module for this was the obvious choice since the team was already using the platform successfully for pre-stay upselling," Melody recounts.
As soon as the hotel automated In-stay Upselling via Oaky, communication became much smoother. When a guest requests a service via Oaky now, the corresponding teams are automatically copied in all the communication from Oaky.
"Now we never have to worry about missing a request anymore. Oaky helps us ensure that the operations teams know about each new guest request. For example, our breakfast team immediately gets an update about extra bookings so they can prepare in advance. At the same time, the front office gets a reminder to update the bill," Melody explains.
2. Improved guest experience through flexible, personalised in-stay upselling
In the past, the large volume of incoming messages meant the hotel's team couldn't handle them all immediately. This resulted in slow responses or sometimes even a delay in the requested service. Unsurprisingly, that led to dissatisfied guests and complaints.
Rolling out automated In-stay Upselling addressed this challenge and had a positive impact on the guest experience. Now, the staff can see an overview of all incoming requests in the Oaky dashboard. There, they can immediately confirm them, so travellers always get a prompt response. Letting travellers continue to customise their stay with add-ons while they're in-house has also increased guest satisfaction and resulted in more positive reviews.
"When they arrive, guests are usually in a hurry to get to their rooms. They don't want to hear about extra services at that time. With automated In-stay Upselling, they can browse and book our offers whenever they want. That gives them extra flexibility and full control over their stay. For example, travellers love booking a late check-out via Oaky because it's much more convenient than having to call the reception about it," Melody elaborates.


3. Quick and easy set-up
Oaky's proven track record in upselling, its user-friendliness and easy set-up made the new In-stay Upselling module the first choice for Melody and her team.
"Instead of implementing and learning to use a new tool, we were happy to deepen our collaboration with Oaky. Rolling out the new module took less than a week. Since the team was already familiar with Oaky, they also caught on quickly. And now that we're seeing the first results, we're further exploring the diverse options for setting up and promoting deals to further optimise our outcomes," Melody concludes.

Melody's advice to fellow hoteliers
At the end of our conversation, we asked Melody for a few final words of advice for colleagues weighing up whether to try automated In-stay Upselling.
Oaky's new automated In-stay Upselling module is fantastic. It brings together everything we wanted in an upselling tool. It's very easy to use and it streamlined our internal and guest communication with perfectly branded messages. On top of that, the collaboration with Oaky's team has been great. All this combined has been the key to driving success with upselling and boosting revenue. Go ahead and try it!
Explore what Oaky can do for you