Millennial travellers: how to attract them to your hotel
Marieke Wisse •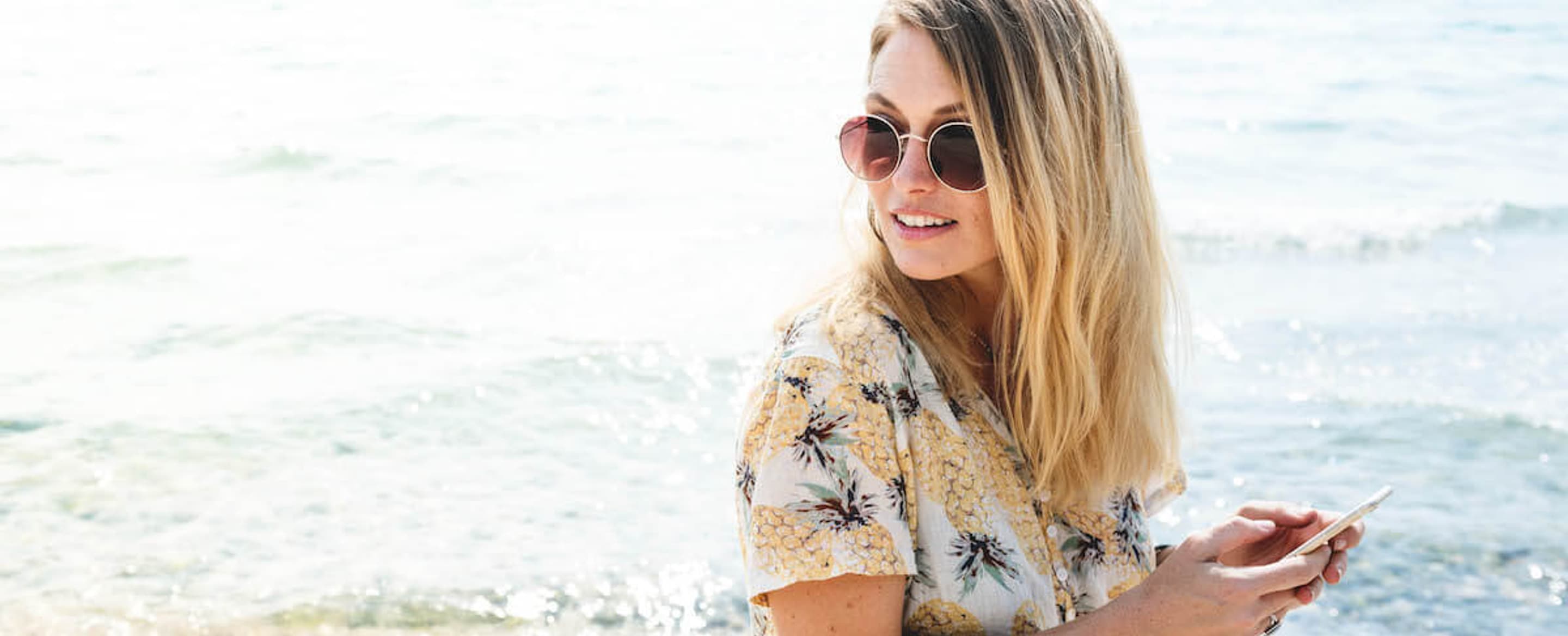 If you're wondering how to reach millennials and other highly 'tech-literate' travellers, you've come to the right place!
Within two years millennials will make up half the global workforce, by 2025 it will be 75%.
Looking at those numbers, there's no denying they are one of the most important consumer segments. Around the world, millennials are shaping society and business in a powerful way. The hospitality industry is no exception. As millennials have come of age and started traveling without their parents, the industry has seen some interesting new demands and trends crop up.
For example, the millennials' quest for individualised experiences sets them apart from older generations and has created a challenge for many hoteliers. However, some businesses decided to see this shift as an opportunity and are being richly rewarded for it.
Are you looking to reap these same benefits for your hotel?
Then let's look at six ways to attract millennials and why that's so important today.
But first: who are millennials?
Before we get into how and why you should focus on millennials, let's look at who they are. Millennials are young people born between 1980 and 2000. That means in 2018, they ranged from ages 22 to 37.
Today they are one of the world's most important consumer segments. They account for about 24% and 27% of the adult population in the EU and the USA respectively and by 2020, they will comprise half of the global workforce.
What makes them different from older generations? Millennials are the first to grow up with technology such as computers and internet access as well as mobile phones and later smartphones.
This has made a majority of them highly 'tech-fluent', meaning they use technology well and are comfortable doing things online, including research, shopping and booking trips.
They are also known to be curious and keen to see, try and experience new things. Probably this is one of the reasons they tend to travel more than their parents.
Despite being decried as superficial and materialistic, trends show that millennials are more interested in experiences than things, especially when traveling . On top of that, they are happy to pay up if they feel it's something unique and memorable.
Finally, this generation is very vocal. That means, if they love their experience, they will share it with their entire network on various social media channels. However, since they are also less tolerant when it comes to things compromising something they looked forward to, negative reviews are no rarity either. This gives the idea of 'word of mouth' a whole new meaning and importance.

Six proven ways to attract millennials
Now that we know a bit more about millennials, let's see how to get them interested in your property and why it's crucial to target this group of people.

1. A flawless interface and outstanding customer-facing technology
Millennials grew up with technology and expect companies to use to use it to its full extent to promote their offering. That's why they want an easy-to-use website where information is readily available, and reservations and inquiries are quick and easy to make.
Keeping things light and even fun will provide an excellent user experience that can get millennials to book directly on your website. Adding a loyalty program is another great idea to pique their interest and make them feel valued from the very beginning.
On the flipside, poor customer-facing technology will make them quickly lose interest even if you offer the best deal.
2. Latest tech innovations in guest rooms
Having been close to technology their whole life, it's no surprise that a millennial's love for the newest innovations extends to the offline world. For hotels and resorts, this means having the newest gadgets and tech solutions in rooms and around your property is something they will greatly appreciate.
Examples of this include having an app to control HVAC, curtains and the room's lights, the option to seamlessly check in and out via the hotel's app and even using smartphones as a room key. Innovating ways to save energy and be eco-friendly are also something this generation likes. This doesn't just mean reusing towels but can include ditching plastic straws or using organic, fair-trade amenities and linens and telling them about it.
Wondering why this could be great for your hotel? Apart from being something guests want and seek out, many of these tech solutions can actually increase efficiency and save money on top of keeping guests happy.

3. Customizability and value for money
Here's some important news: one-size-fits-all no longer works. Millennials are diverse and want to stay in a place which lets them live out their individuality. They want a hotel which adapts to them, not the other way around.
While millennials like to spend money on traveling and exploring, they are still price sensitive and enjoy a good bargain. That's why offering value goes a long way. If you provide something which sets your hotel apart and creates a unique experience, they will happily pay for it.
Providing a cheap base rate and offering paid add-ons like breakfast, gym use, Netflix or flexible check-in and check-out times are a great way to do this and create upselling opportunities for your hotel at the same time.
It's possible to go a step further and collaborate with local partners to offer walking tours, cooking classes or possibilities for volunteer work as fun extras for guests looking for something more interactive.
What you get out of this? By providing creative solutions, you can let guests build a highly personalized stay they will love and tell their friends about, and at the same time cash in on incremental revenue.

PR agencies and marketing professionals will tell you the same: TV and print ads don't work well with millennials. Instead, they often find out about their next destination or hotel from friends or an influencer they follow on social media.
This means it's time to reevaluate how you approach PR and marketing. Today, influencer collaborations are a must to get in front of millennials in places where they spend a lot of time – on social media.
Being present on Instagram and Facebook can also be a fun way to engage with your audience and show the hotel has a fun, human side. For example, you can reveal some behind-the-scenes shots of preparations for a big event or how the chef is creating a new dish. Or you might encourage guests to share images of your property with your hashtag for great user-generated content… The possibilities are endless.
When done right, this kind of marketing can have a greater reach and be more effective than traditional approaches and on top of that, guests who find you through social media are also more likely to be active there themselves and reshare their experiences.

5. 'Instagrammable' style
It's not a secret that millennials love spending time on social media and share everything from pictures of their hotel room's shower to snaps of cocktails and artwork on the wall. To put this habit to work for you, give people something worth sharing!
Of course, this can be easier for new hotels as they start with a clean slate and are able to integrate modern style elements into their design. But even seasoned, traditional properties can add fun, shareworthy extras. Art installations from local creators in the lobby or beautiful drinks and dishes people can't help but share on Instagram are just a few simple ideas that don't require costly renovations and give your guests something cool to remember you by.
6. Provide local information
Did we already mention that for millennials one size does not fit all? As you might already understand, they don't want to spend the whole day in tourist traps and overrun hotspots. They'd rather explore off-the-beaten-path places frequented by locals, so they can immerse themselves in the local community and feel like a part of it. If you can show them where to do that, they will love it!
The best thing about this? It's simple and easy to do, does not involve expensive investments and hardware. All you need are staff who love to share their knowledge of your city and your guests will quickly feel like savvy insiders.
Here's a cool idea to take this a step further. Why not create a map highlighting the best local bars, running tracks, vegan restaurants, fair trade shops or even lesser-known day-trip options?
Millennials are demanding and have very different tastes from previous generations. If hotels can accommodate this, they become loyal customers who help your marketing effort by sharing their experiences with their social networks.
On top of that, they are happy to pay for experiences they value. This gives hotels the chance to generate more revenue by offering creative ancillary services guests can book to personalize their stay.
And as if all that wasn't enough yet, here's one more reason why to focus on millennials: hoteliers have found that if they can attract the young generation, the older one will follow automatically, leading to a larger pool of potential customers. However, it does not work the other way around.