An expert's view on channel managers
Marieke Wisse •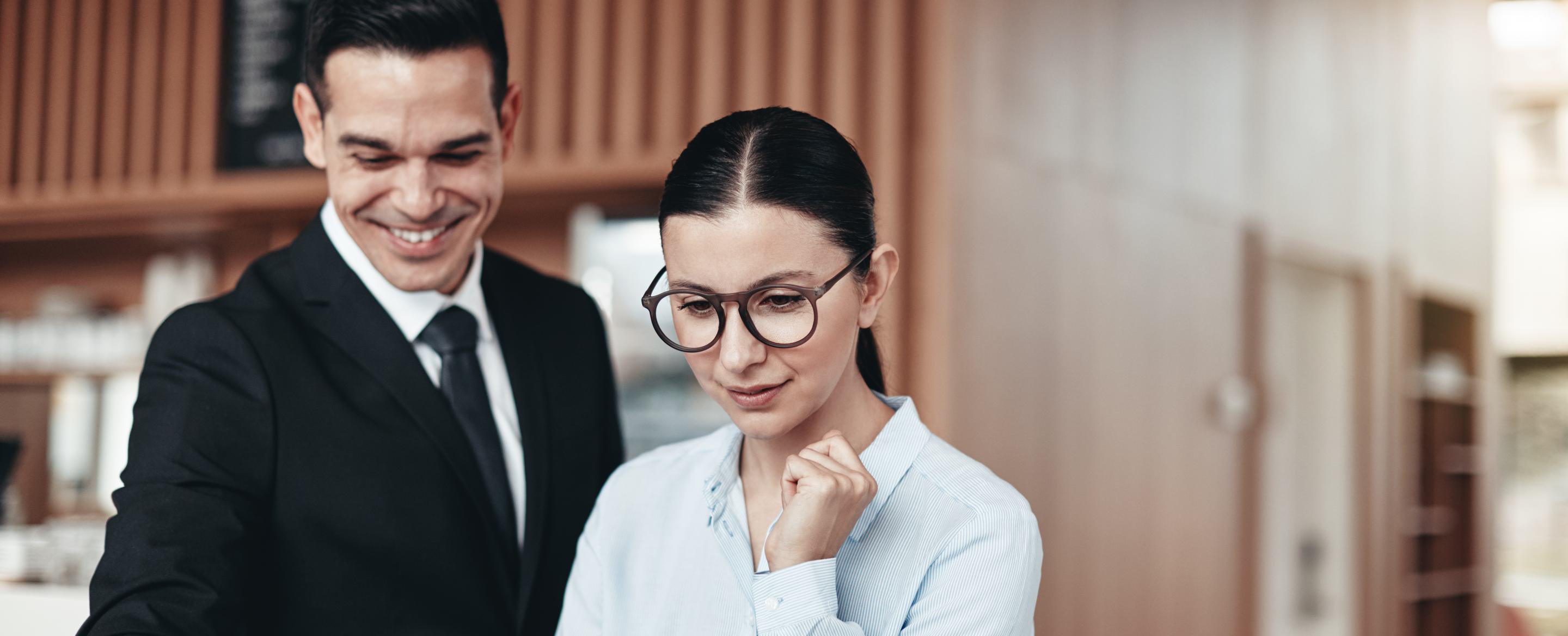 The dominance of the internet has seen direct bookings and travel agents decrease in popularity, while other booking channels develop.
On the one hand, this is great for a hotel's reach. On the other hand, these new distribution options also bring their challenges: For example, uploading and updating rates and rate disparity.
The ideal tool to help hotels take advantage of today's many sales channels all while avoiding their pitfalls is a channel manager (CM).
To give you the low-down on what a CM is and what hoteliers must know about them, we've summarized our recent interview with expert James Bishop Vice President, Sales – EMEA at SiteMinder, one of today's most popular CMs and Oaky's trusted partner.
What is a channel manager?
"A channel manager is a platform which allows hotels to distribute their rates and inventory to multiple online channels to maximize their visibility online," James explains. "Basically, a channel manager lets you push inventory to online partners who then deliver reservations."
While all channel managers essentially do the same thing, there are differences between the various options on the market. One main aspect concerns how connections are set up between the hotel and its distribution channels and which details are communicated. "Another aspect which sets different CMs apart is their ease-of-use. For hoteliers, this is particularly important since they want their CM to help them save time and run their property more efficiently rather than having to learn how to use complicated technology," James elaborates.
Lastly, James describes a good CM as a dynamic tool which can evolve along with the distribution landscape. "Channel managers must be forward-thinking and in a position to integrate and work with new opportunities in distribution as and when they come around. This helps hotels take advantage of new trends and gives them the chance to capitalize on them from the beginning."
What is the difference between a channel manager and a central reservations system?
Since both a CM and central reservations system (CRS) deal with reservations, it can be easy to confuse the two or think only one of them is necessary. James helped us understand the differences and how both solutions are used.
The central reservation system
"A CRS is typically used by groups, brands or chains to centralize inventory across multiple hotels and sell it through a central reservation office," James outlines.
Today, a CRS consists of four elements. The first and largest is the global distribution system (GDS) where rates and inventory are pushed to generate reservations. The group's website is also part of the CRS as it can collect reservations directly. Voice is another aspect of the CRS and encompasses reservations and queries made by phone. Finally, the direct branch of the CRS pushes rates and inventory to OTAs and wholesalers who send back reservations for a commission.
The channel manager
"The channel manager is there to work specifically on the direct channel. It has multiple integrations and can reach up to 200 or 300 online channels to work with the long tail of distribution," James outlines. By connecting to so many sales outlets, a CM lets a hotel market itself to potential guests around the world and from different market segments thus working wonders for a hotel's reach.
A majority of groups and brands use a channel manager together with a CRS. In most cases, the CM can be integrated directly to the CRS. This means rates can be pushed to all online channels as well as the hotel's own CRS simply by inputting them in the CM.
"Even if the CM or CRS don't allow this kind of direct integration, the two work in unison as the CM helps provide additional distribution opportunities which a CRS does not usually offer," James elaborates.
Three things to know about CMs
When asked what hospitality professionals should know about channel managers, James listed three important points:
Not all channel managers are the same. They vary in how well they integrate with CRS and some are much easier to use than others. Depending on the size of the hotel, the inventory available and how many channels should be targeted, different CMs are suitable.
Channel managers make your life easier but that's not the only reason to use one. They should be part of every revenue toolbox to help get higher occupancy and give hoteliers better control of their rates.
Short-term pain brings long-term gain. Taking enough time to set up a CM by adding multiple rates per room type and connecting to multiple distribution channels will drastically improve results and help avoid issues such as rate disparity.
A bright future and a focus on connectivity
Now that we know a bit more about CMs and their role in the distribution process, we wanted to know from James where CMs would be in five years.
"Technology providers like SiteMinder need to use their experience in connectivity to help the hotel industry as a whole with integration. This means that we need to bring together siloed data and use it to better understand our clients' business and integrate quicker with new technology," James replied.
SiteMinder has already started on this path with its newest feature, SiteMinder Exchange which Oaky is also a part of. How things develop across the hospitality industry in the next few years will remain to be seen.
One thing James was very optimistic about, is Oaky's development in the next five years. "I hope that Oaky continue to grow as they have in recent times. I love their vibe, their product and their people. If they can stay to true their values and maintain their vibe, I'm sure they'll do great."
"I hope that Oaky continue to grow as they have in recent times. I love their vibe, their product and their people. If they can stay to true their values and maintain their vibe, I'm sure they'll do great."