Covid Strategy Hotel Marketing
A guide for hotel marketing professionals navigating the return to normal operations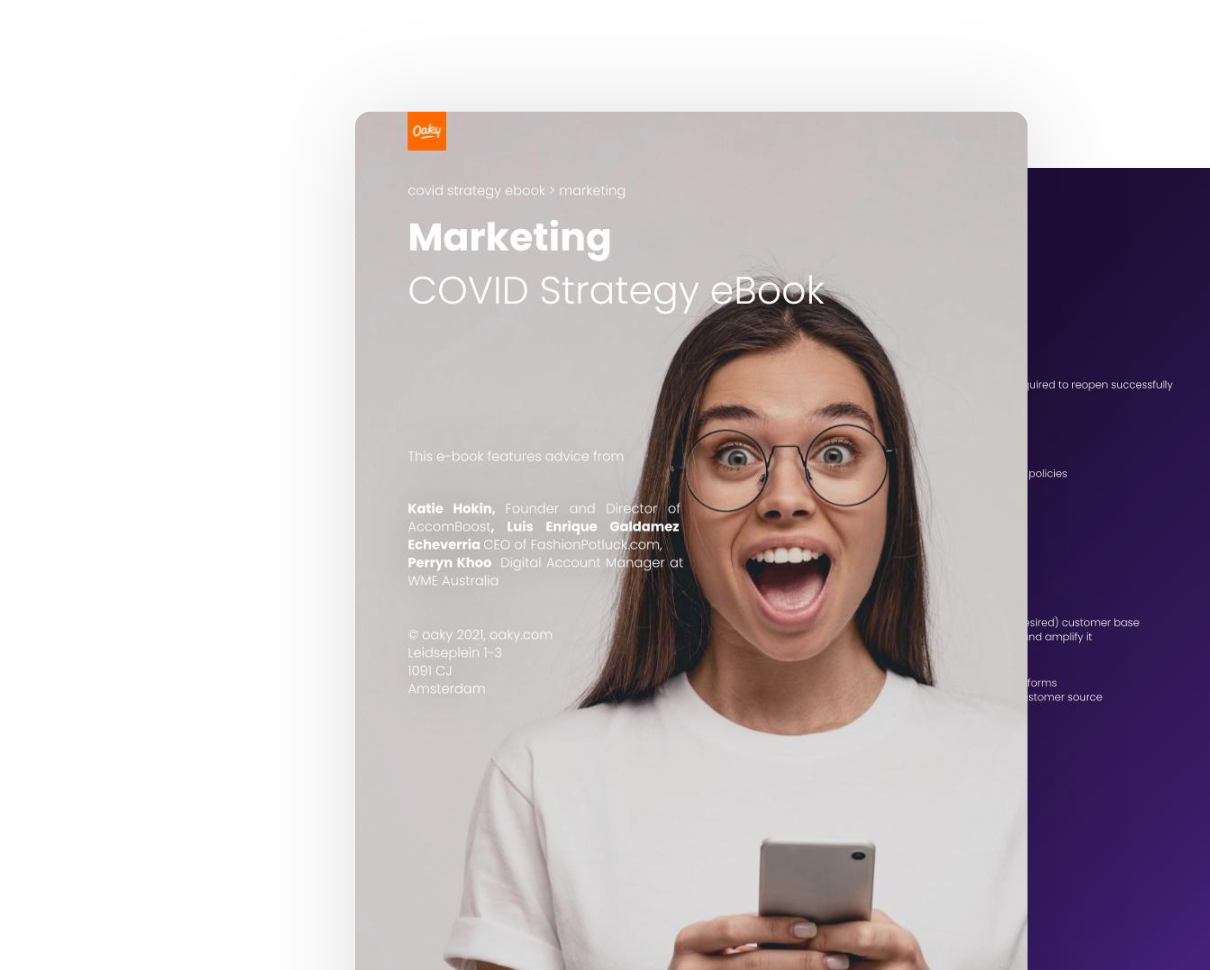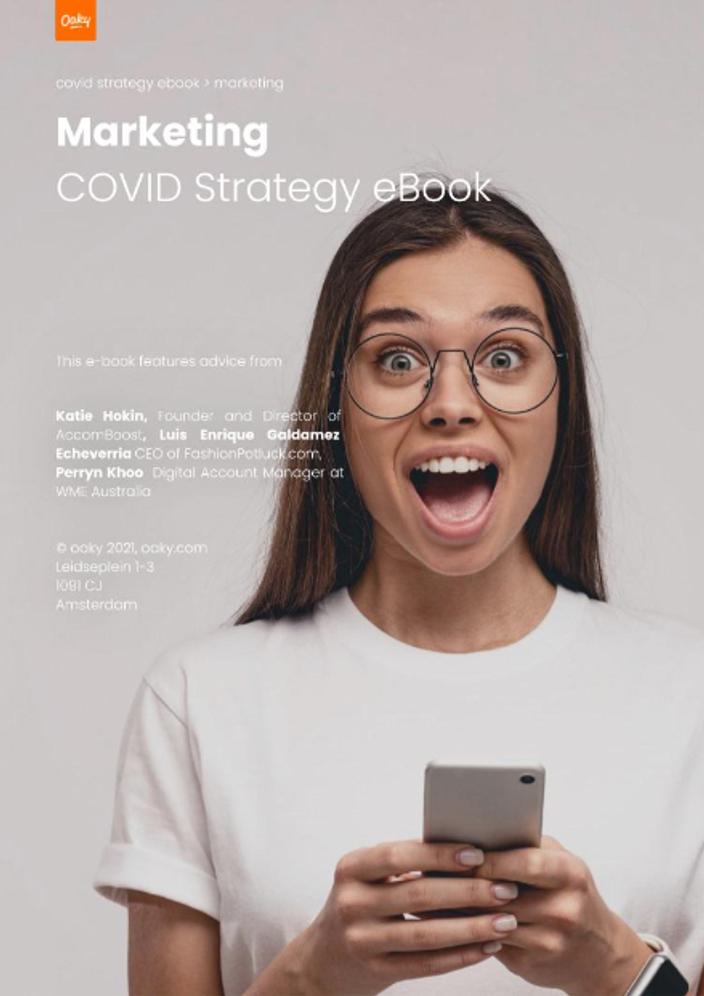 What's inside?
We've interviewed experts to get you started down the right path. Their advice forms the basis of this comprehensive Covid-time online performance guide and should spark a few unexplored ideas for your hotel!
It includes:
Hotel Marketing Quick Wins
Hotel Marketing & Guest Engagement
Hotel Marketing & Team Engagement
Hotel Marketing & Online Performance
Hotel Marketing & Brand Equity
Ready to get started?
Explore Oaky for yourself or contact our sales team to give you a tour of the product. We're sure we can help you out.