Calculator: missed revenue from free upgrades
Discover how much revenue you can make from selling upgrades pre-arrival.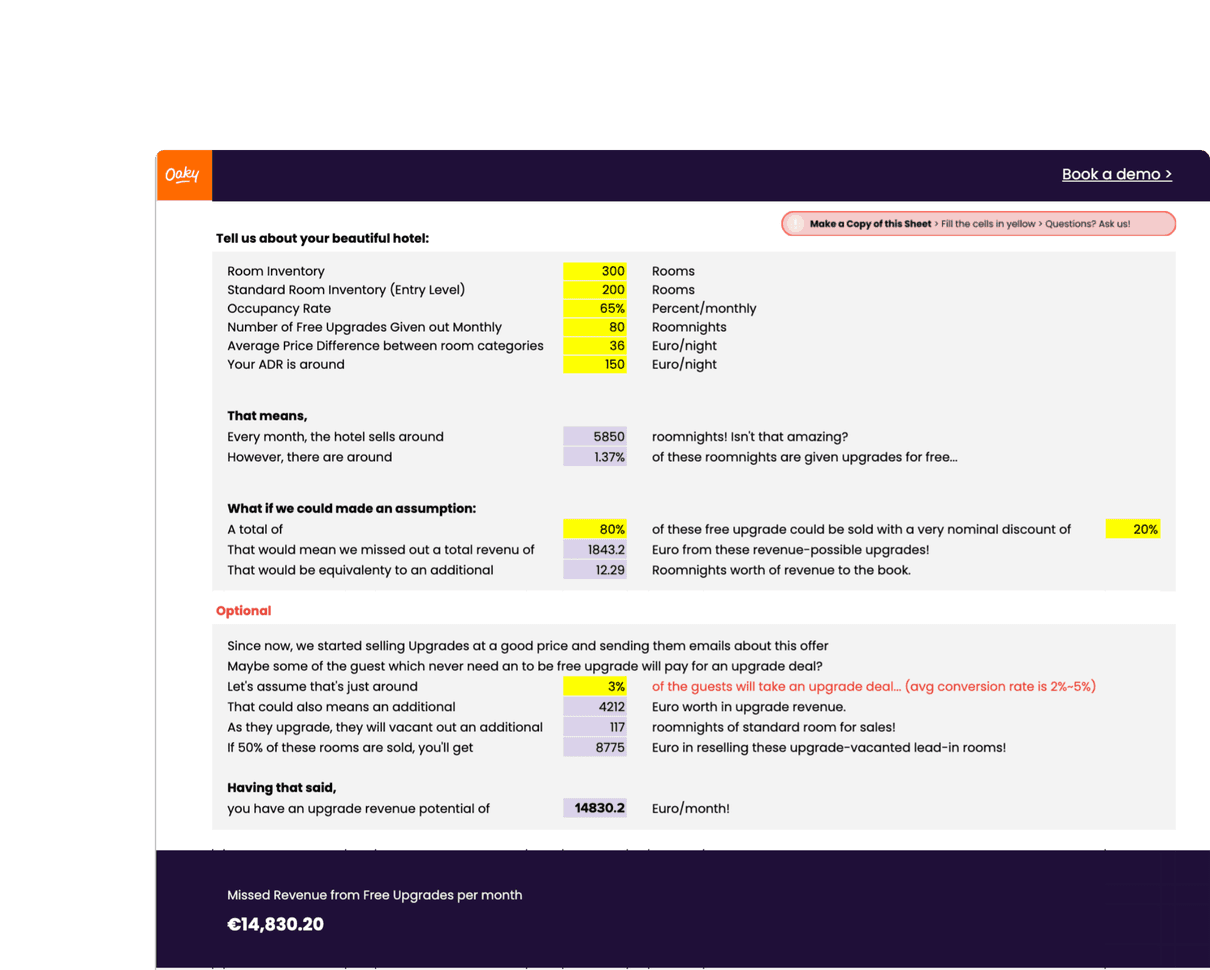 What's inside?
Giving away free upgrades isn't a bad thing but what is the revenue potential when selling them? Download the spreadsheet complete with formulas to determine the missed revenue from giving away free upgrades. 
Potential result in revenue when selling X% of your room upgrades pre-arrival
Potential result in revenue when re-selling the standard room
Discover what Oaky can do for your hotel