Automated upselling with the protel 2-way
How Boutique Hotel Texel improved efficiency and gained time for quality guest interactions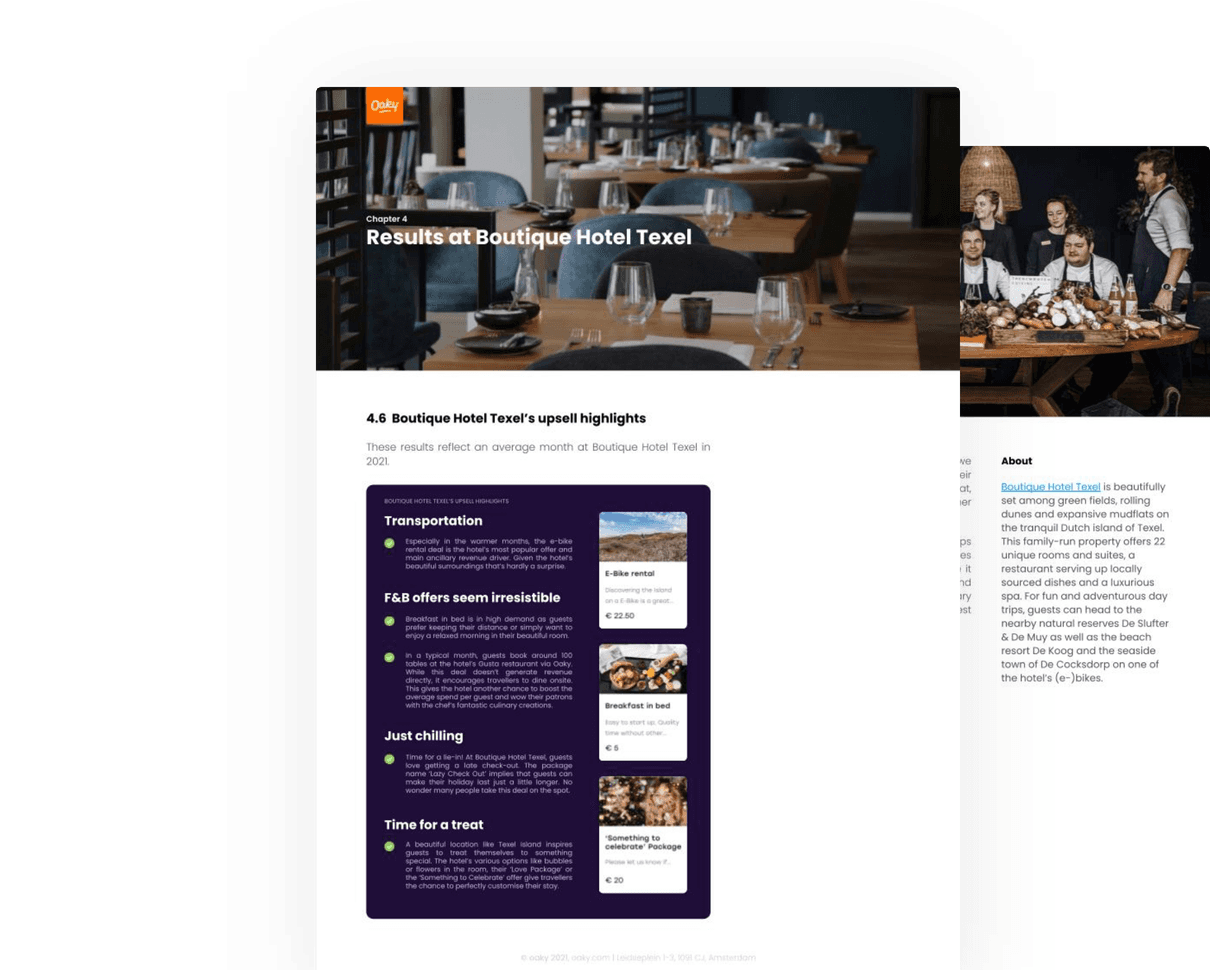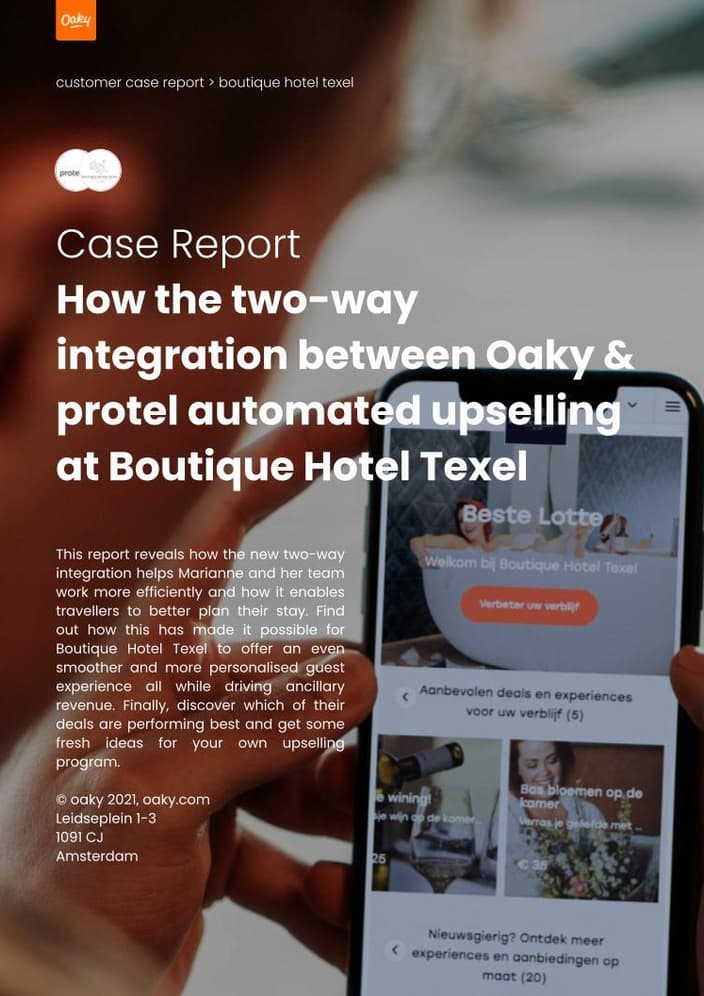 What's inside?
This report reveals how the new two-way integration helps Marianne and her team work more efficiently and how it enables travellers to better plan their stay.
Find out how this has made it possible for Boutique Hotel Texel to offer an even smoother and more personalised guest experience all while driving ancillary revenue.
Discover which of their deals are performing best and get some fresh ideas for your own upselling program.
Ready to get started?
Explore Oaky for yourself or contact our sales team to give you a tour of the product. We're sure we can help you out.