Oaky selected as a preferred upselling software by Curator Hotel & Resort Collection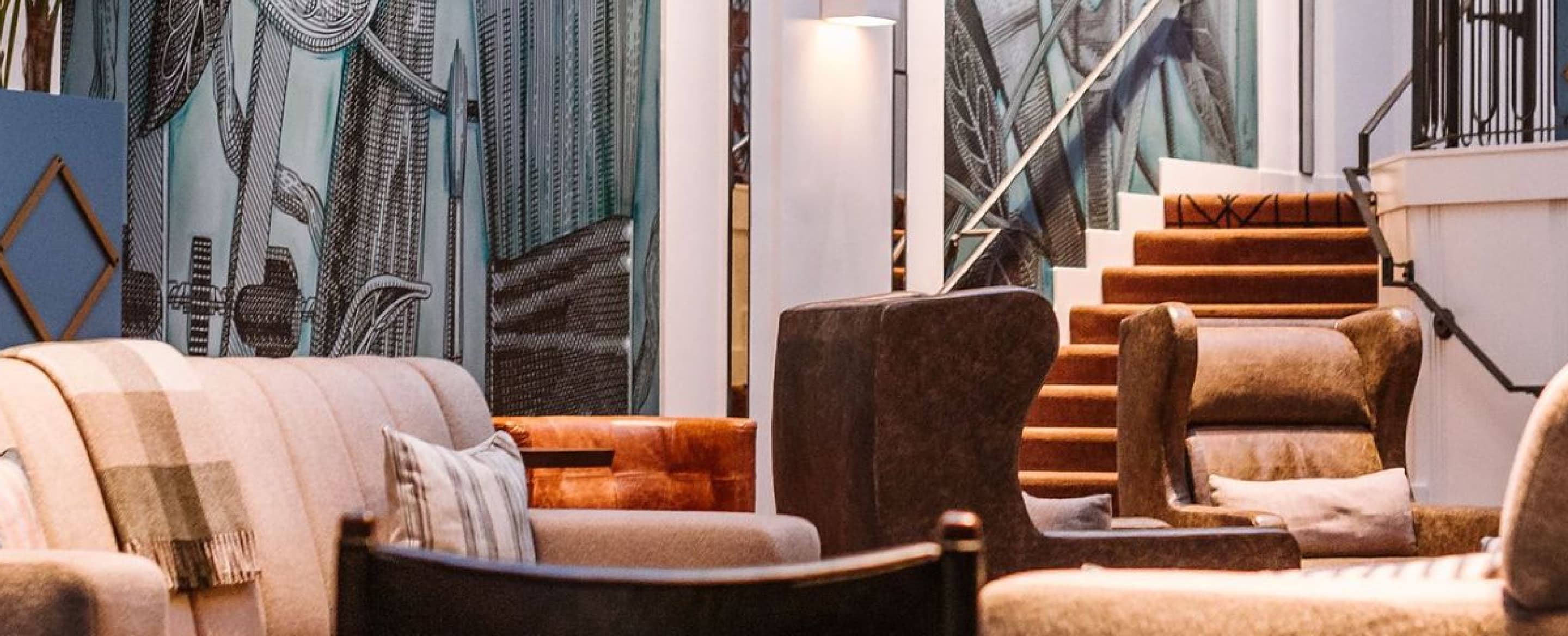 From bringing together distinctive independent hotels and resorts to choosing best-in-class tech solutions and vendor partnerships that provide its members a competitive edge, Curator Hotel & Resort Collection is known for its meticulous approach in all aspects of its offerings. The Oaky team is thrilled to be welcomed as a new vendor and preferred provider of a hotel upselling software solution for Curator's member properties.
Explore how this exciting partnership paves the way for future successes of Curator's member properties and Oaky.

Oaky x Curator Hotel & Resort Collection — a strategic alliance fueling the mutual success
Curator Hotel and Resort Collection is a dynamically growing collection of nearly 100 independent hotels and resorts spread across the US. Launched in late 2020, the collection has been on a mission to improve the operating performance and profitability of small hotel brands and independent lifestyle properties while preserving their unique qualities. Curator unites hotels and resorts that are committed to providing exceptional guest experiences and are driven by the goal of obtaining a competitive edge.
By incorporating Oaky into their tech stack, member hotels gain access to a robust upselling engine and related tools to elevate and personalize the guest experience beyond the confines of the guestroom. Moreover, this partnership also enables hotels to generate ancillary revenue by effectively communicating their offerings to guests across the entire guest journey.
Shared values cherished by both companies make Oaky and Curator a perfect match. Dedication to the guest experience, appreciation for individuality and independence, and the best technology are the centrepieces of both companies' philosophies.
To further underscore the mutual benefits of this alliance, Oaky and Curator have negotiated an exclusive offer that delivers substantial cost savings to member properties when opting for the comprehensive solutions provided by Oaky.
For Oaky, being part of the Curator Hotel & Resort Collection means new avenues for business growth.
With a strong network that includes renowned industry players such as Sage Hospitality Group, Davidson Hospitality Group, Noble House Hotels & Resorts, Springboard Hospitality, Pebblebrook Hotel Trust, and other notable partners, Curator Hotel & Resort Collection is well-positioned to amplify the exposure and visibility of Oaky to its member properties and beyond. This partnership allows us to double down on our business in North America and let more hotels harness the power of automated upselling to achieve an improved guest experience and better profitability.
Meeting the rigorous criteria of the Curator Hotel & Resort Collection to become a preferred upselling partner
To help its members effectively achieve their guest experience and revenue goals, Curator researches, vets, and tests top-tier hotel tech suppliers across various areas of hotel technology, systems, products and operations to offer a value-driven program for owners and their hotel teams.
Oaky successfully completed this complex process and managed to meet the rigorous requirements of the collection. It stood out as a hotel upselling software solution with advanced automation, integrations, innovative approaches and technology advancements like the recently launched Oaky product, Front Desk Upsell automation, and integration with one of the leading hotel revenue management software providers on the market — Duetto.
We're looking forward to our collaboration with the members of the Curator Hotel & Resort Collection and can't wait to enhance their guest experience and revenue through subtle and elegant upselling.


Discover your upsell potential