What's new in Oaky? [Q3 2023]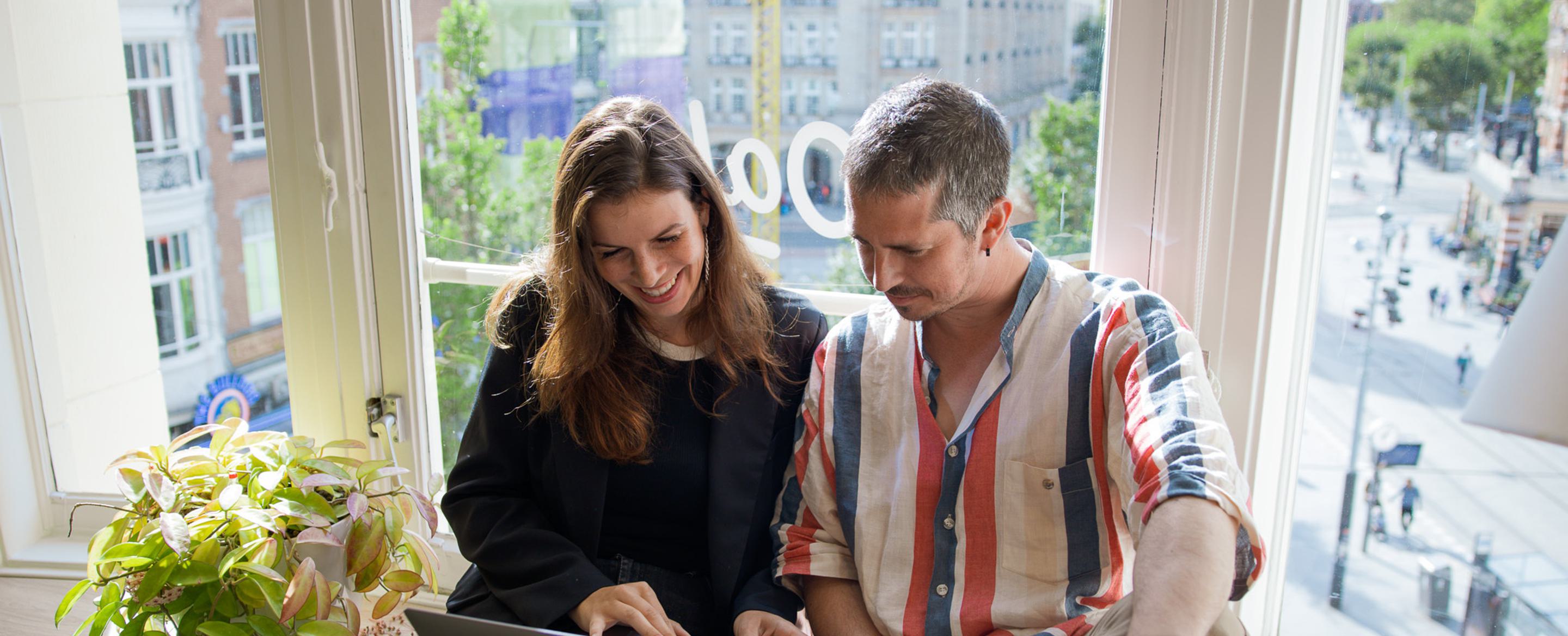 From Front Desk to Housekeeping and Marketing, Oaky software updates and enhancements in the third quarter of 2023 have something in store for various hotel departments. And, of course, we haven't forgotten about your valuable guests!
We've added more automation capabilities, more opportunities to keep track of your guest engagement and new options to ensure branding consistency.
Let's dive right in.
Product Improvements and Enhancements [Q3 2023 Recap]
Feature: Match your rewards with the Front Desk team's motivations
Front Desk Managers, we have developed this juicy update just for you! If you are using our Front Desk Upsell automation module already, our latest enhancement gives you the flexibility to choose how you want to reward your team to boost their motivation.
There are two reward methods you can choose from:
Points: Reward your team with points they can redeem for enticing benefits.
Money: Offer immediate monetary incentives to motivate your Front Desk team.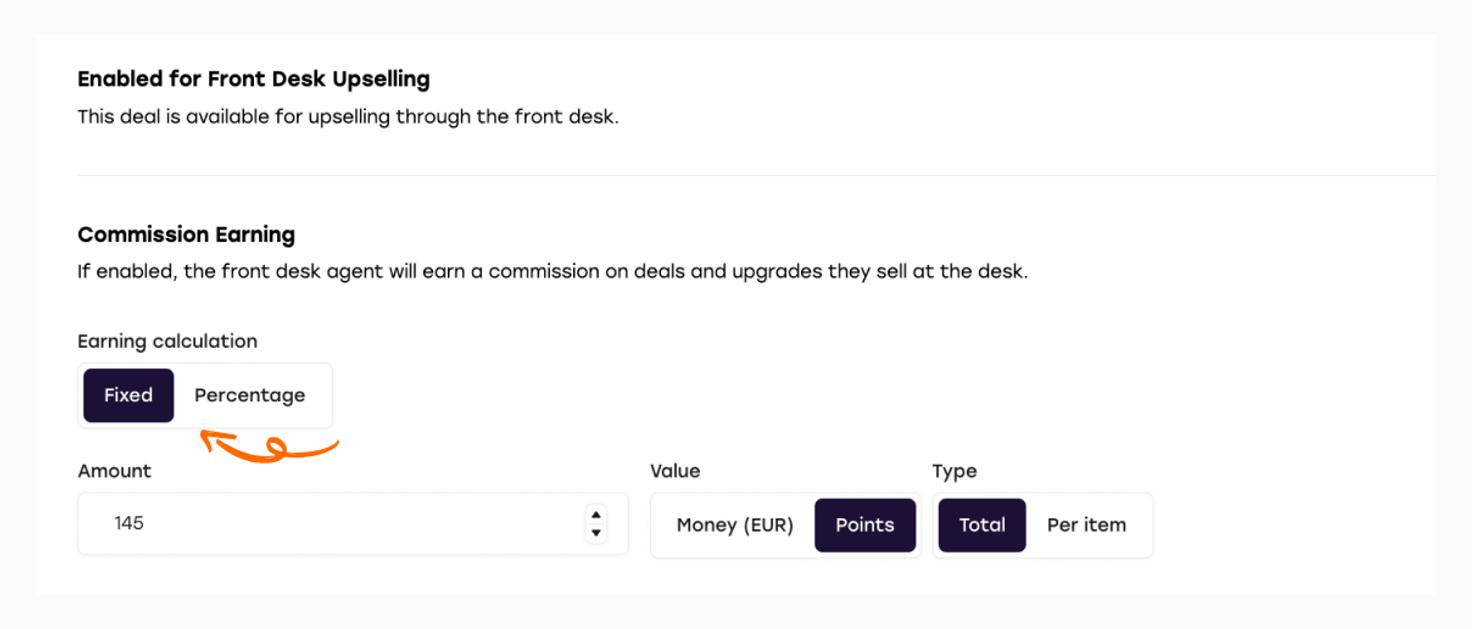 Customise incentives and optimise your upsell results by aligning rewards with what motivates your team the most. Whether they prefer instant cash bonuses or accumulating points for perks like midweek days off or complimentary hotel stays, create a win-win situation for both you and your team.
Feature: Let your guests purchase deals multiple times & for multiple dates
Hotel managers, you asked, we listened. Our latest update allows guests to grab their favourite deals multiple times and for multiple dates, ensuring a hassle-free experience upon arrival.
What's in it for you? This update isn't just about a smoother guest experience. It also helps you ensure better planning and resource management. With detailed information beforehand, you can determine the right staff numbers, avoid last-minute rushes and save costs, all while keeping your guests happy.

Feature: Get insight into guest communication with Timeline on the Guest Details Page
Curious about how often your pre-arrival emails get opened and engaged with or how fast your team's responses are? Wonder no more!
Our new Timeline feature on the Guest Details Page provides an inside look at your guest's pre-arrival communication on the Oaky dashboard.
What does the Timeline feature let you uncover? All the guest engagement details you've been eager to explore, along with insights into your team's responsiveness, including:

Every event related to a specific guest reservation on the Guest Landing page,

When your guest has logged into the system

When your guest has booked a deal

How quickly has your team approved the booked deal.
With these insights at your fingertips, you can easily adjust your guest communication and team responsiveness.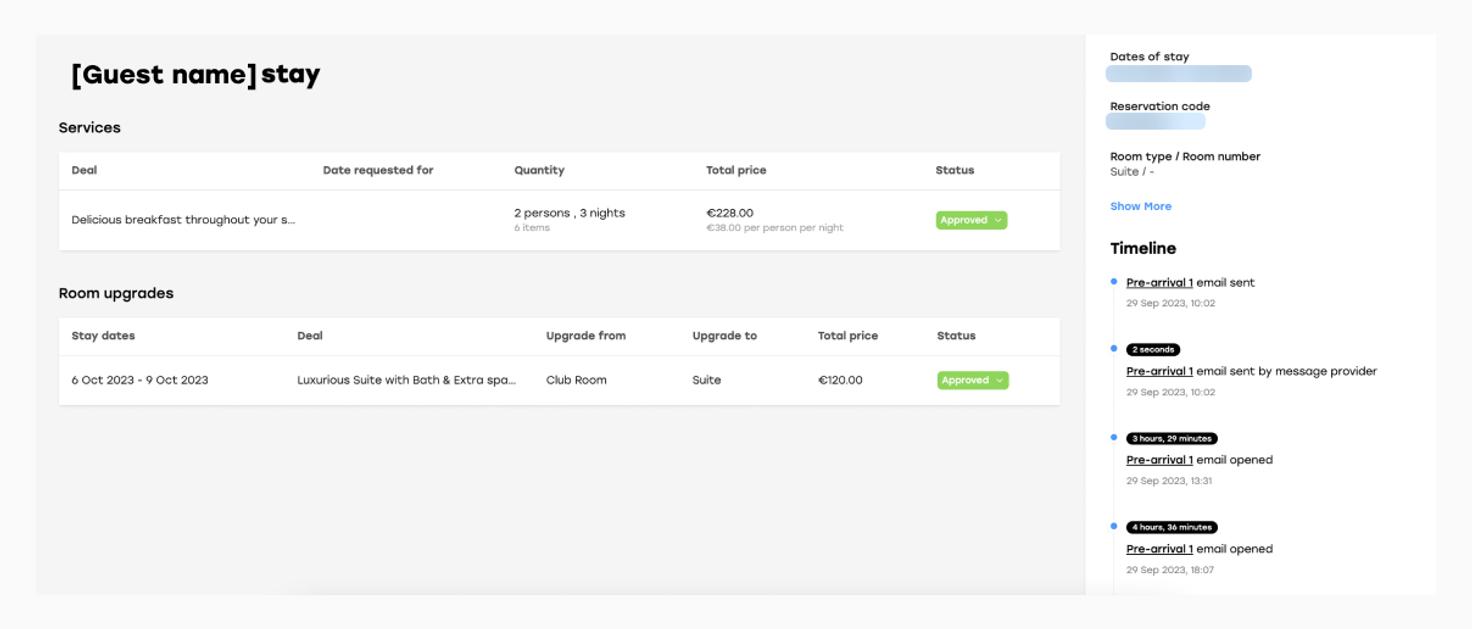 Feature: Amplify your branding chain-wide
Struggling to maintain a consistent brand image across all chain hotels? Not to worry, as we have expanded our branding options on the chain-wide Branding dashboard, building on the work from Q1 2023.
With this dashboard, styling Guest Landing pages consistently across your entire portfolio has never been easier. Alongside the existing options, we've added the capability to:
Adjust button and font colors

Customise the footer to match your brand

Change the landing page background colour

Personalise deal tags by adjusting text colour.
Once changes are made in the Chain Dashboard's Branding section, they'll be implemented across all your chain's hotels. Additionally, you can grant individual hotels the freedom to modify their settings. Simply toggle "Editable for assigned hotels" to allow separate branding adjustments for each hotel's Guest Landing pages.
Integration: Oaky and Infor HMS 2-way integration
Calling all Infor HMS customers, as this new integration has been rolled out to help you boost your upsell results! Oaky has partnered with Infor, a top hotel PMS known for its global presence, to create a seamless 2-way connection. Infor has shaped many ecosystems with sophisticated hotel tech solutions, empowering hoteliers to optimise various aspects of hotel management.
Now, with Oaky's innovative technology, hotels using Infor HMS can maximise their upselling success. Discover the advantages of this integration, including:

Automated and streamlined presentation of offers to generate more revenue

Increased TRevPAR and improved guest experience

Reduced manual work, saving 6 minutes per guest request.
If you're ready to unlock new revenue streams and streamline your operations, book a chat with us.

Feature: Simplify workflows with automatic traces (Only for OHIP customers)
Are you part of the housekeeping, room service, or reception department? Then, you've likely experienced the frustration of miscommunication.
Fortunately, when it comes to upselling, our new feature for users of the 2-way OHIP (Opera Cloud) eliminates this issue. Now, every time a guest buys a deal through Oaky, an automatic trace is created. For instance, if a guest books early check-in via Oaky, the housekeeping department is instantly notified to prepare the room for the specified time.
This simple yet effective addition greatly enhances cross-team collaboration and communication. No more extra calls or miscommunication between departments, as the process is streamlined and more efficient.
Final thoughts
Are you still unsure if you should use upselling automation for your hotel? Reach out to one of our upselling experts to learn how upselling can be a solution to your common pain problems, such as underutilised inventory, unsold room upgrades, an empty restaurant, or dull guest stays.
Put an end to underutilised room upgrades and add-ons