Oaky & Stayntouch: Hands-off upselling & advanced personalisation with a 2-way integration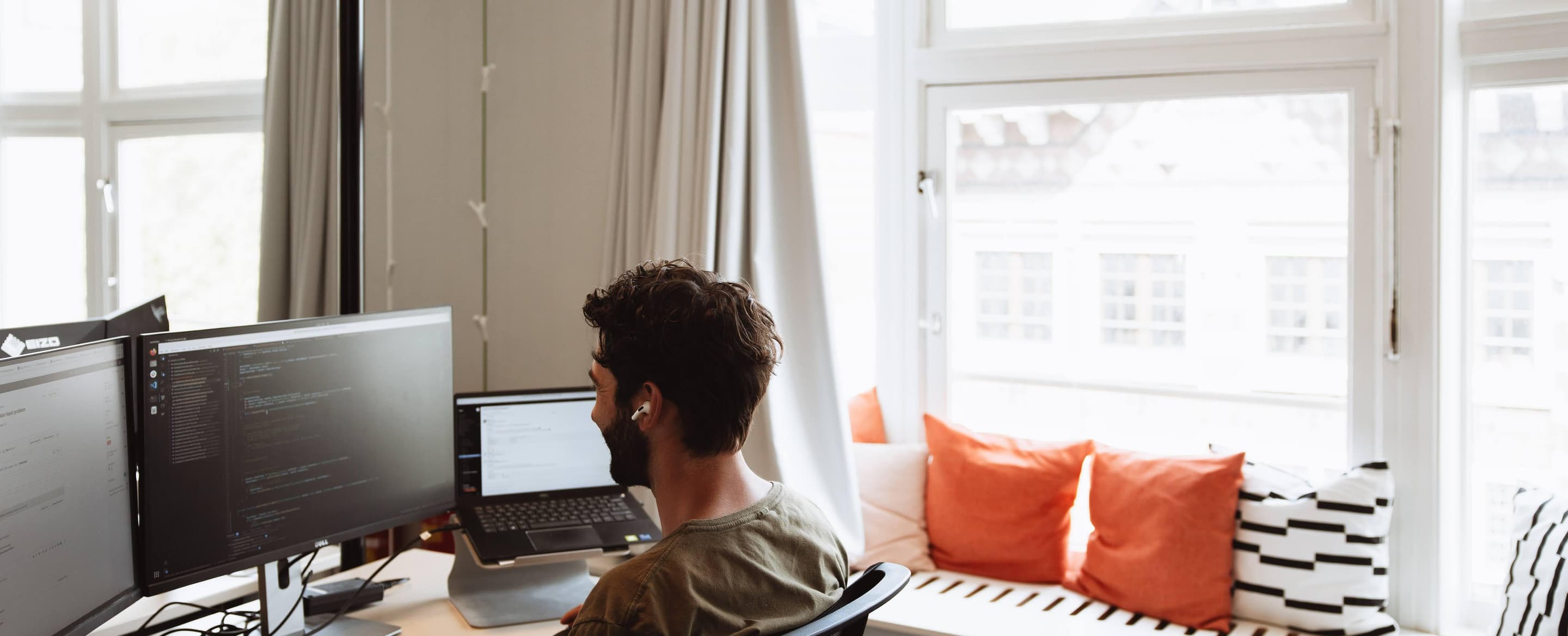 At Oaky, one of our highlights is whenever we introduce a new integration. We recently teamed up with IDeaS, and now it's Stayntouch, a unified technology ecosystem for hotels that provides integrations with various hotel tech solutions, like Duetto, a solid partner of Oaky. Stayntouch has a strong presence in the US and is trusted by brands like Curator Hotel and Resort Collection and Sage Hospitality, both of which have recently partnered with Oaky.
The new chapter we're starting with our partnership with Stayntouch will help hotels that use Stayntouch as their PMS to unlock the benefits of full upsell automation. For Oaky, as a company, integrating with Stayntouch helps to strengthen its customer base in the US market and delight even more hoteliers as well as their guests!
Continue reading to learn how this latest integration will help you to improve the guest experience, optimise operations and drive more revenue.

What are the benefits of the Oaky and Stayntouch 2-way integration?
Oaky's goal is to make it easier for hoteliers to automate upselling by further digitising the guest experience and amplifying personalisation efforts. The integration with Stayntouch will help hoteliers maximise their PMS by improving the efficiency of operations.
Let's explore the top three benefits this integration can offer you and your guests:
1. Deeper integration = full automation = less manual work
Unlike the 1-way integration, 2-way integration with Stayntouch means a full sync between its PMS and Oaky. This will facilitate continuous data exchange, providing both systems with current information on room and service availability and enabling automated approval of requests.
Thanks to this full automation, your team will have no more back and forth. In contrast to the 1-way integration, you don't need to check the availability of a room upgrade or add-on service in the PMS to approve your guest request.
In fact, this integration can save you up to 6 minutes per request. Over time, this can add up to a time savings of 7,000 working hours per hotel group.
Aside from the thousands of hours your team can save, automation also reduces human error. Requests slipping through the cracks will be an issue of the past. Oaky will notify the concerned department as soon as a new guest request is received so that your team can start the necessary preparations right away.
2. Enhance the guest experience
Stayntouch places a great emphasis on the guest experience by offering many self-service capabilities to guests. Oaky's 2-way integration builds on Stayntouch's philosophy by adding customisation to the extra convenience that self-service offers.
With Oaky's powerful segmentation functionality, guests will receive personalised offers. As guest requests will be processed in real time, the correct availability and pricing will always be available to avoid disappointed guests.
Not only will your hotel employees have access to the data in real time, but guests won't have to wait either. They will also receive instant request approvals to elevate the guest experience even further.
It's this type of streamlined communication and tailored services that modern travellers have come to expect.
3. Generate more revenue
The extra personalisation and automation will also lead to greater revenue in more ways than one. Here's how:
Guests are presented with offers that appeal to their needs at the optimal time during their guest journey. It's this personal touch that helps guests feel valued, which translates to higher conversion.
Combine that with the fact that everything is automated, and you can expect even more successful sales. Guests will be displayed only available offers at the right price (based on the data we receive from your PMS or RMS such as Duetto & IDeaS), reducing the number of rejected requests.
Plus, as it all happens without the need to intervene manually, your team will have more time to dedicate to other revenue-generating tasks. In other words, not only will you be able to generate more revenue by upselling, but you can also earn more by having more time for other activities like marketing.
How does the two-way integration between Oaky and Stayntouch work?
For seamless management, zero manual work, and automated upselling, you'll need to set up the 2-way integration between the two systems.
Here's a closer look at how this two-way integration works:

During the pre-stay stage of the guest journey, Oaky will send personalised emails to all the guests scheduled to check in. This pre-arrival email will include room upgrades and other personalised offers like a bubble bath with champagne, high tea, or wine tasting.

If a guest decides on a room upgrade, the type of room will be updated automatically in Stayntouch. What makes this feature so useful is that updates are instant, which means you'll be able to resell the standard room to another new guest without delay.

If a guest books an add-on, this will also get added to their guest profile automatically in real time.

Then, to ensure that the operations team is aware of the change in the reservation, Oaky will also include a comment.

Moreover, your front desk agents will get the opportunity to upsell to guests at check-in by getting suggestions based on the guest segment directly from the software.

After guests have checked in, this 2-way integration will continue to be valuable, and Oaky will share ongoing access to extra services and add-ons.
Are you ready to embrace automation more and unlock all the benefits it offers? Get in touch with your assigned Oaky account manager and learn more about this new 2-way integration.
Not an Oaky customer yet? Book a demo to take the first step towards setting yourself up for successful upsells and more revenue all year round.

Explore your upsell potential