New Services section: Improved UX for easier deal management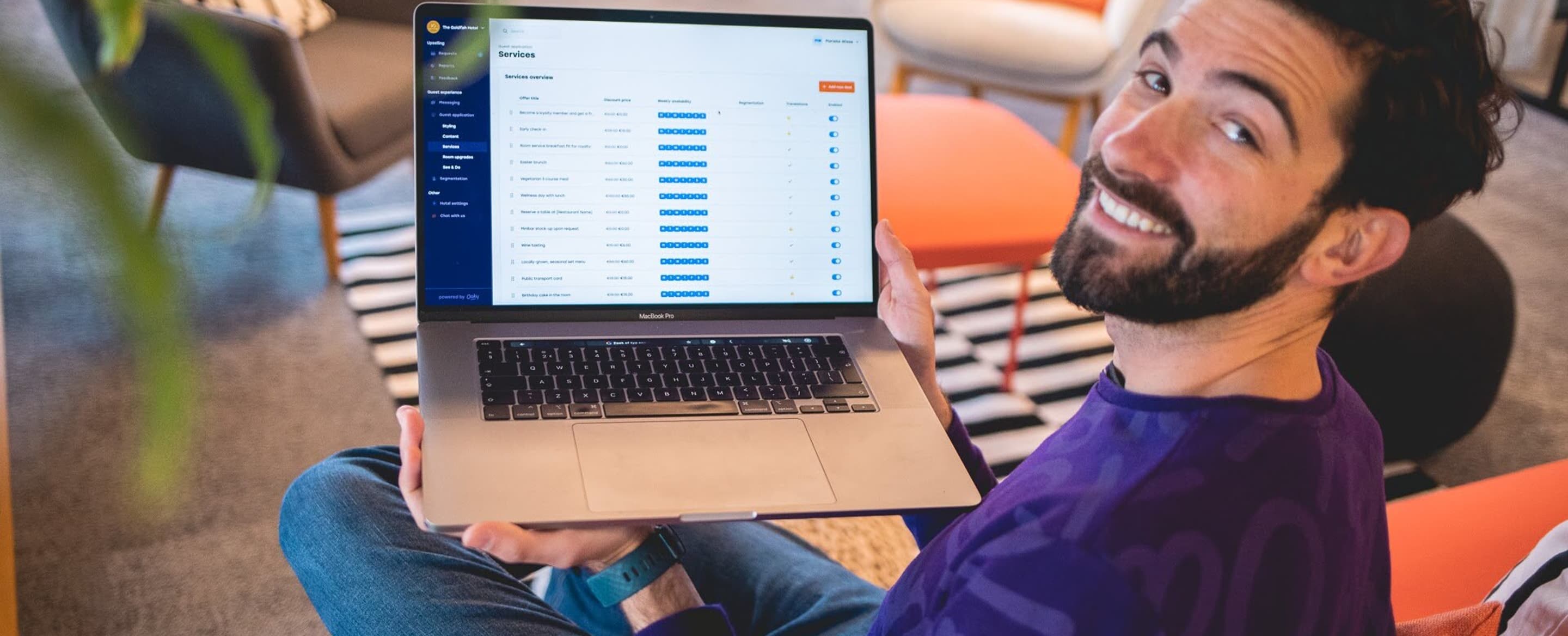 High season is almost here, and we know you're doing everything to fully prepare for this busy period.
With this in mind, our team worked hard to get the shiny new Services section ready before you get swamped. Now, it's finally live! That leaves you with plenty of time to try it and optimise your upsell deals before you see the huge influx of peak season bookings.
Want to know what we changed? Read on to discover how we've revamped our Services section and how these updates will benefit your hotel.

The new UX of the Services section was designed to make the hoteliers' life easier - with a few clicks, you can set up a new offer and on a single page, you can access and control all the information about every deal (availability, segments, translations).
The updated Services section — here's what's new:
In a nutshell, Oaky's Services section is where you set up, edit and manage the add-on services you want to offer. Here, you can browse the Deal Library or create your own deals, adjust their availability and add translations, among other things.
We wanted to make it even easier and faster for you to do all that. Without further ado, here's what we've changed: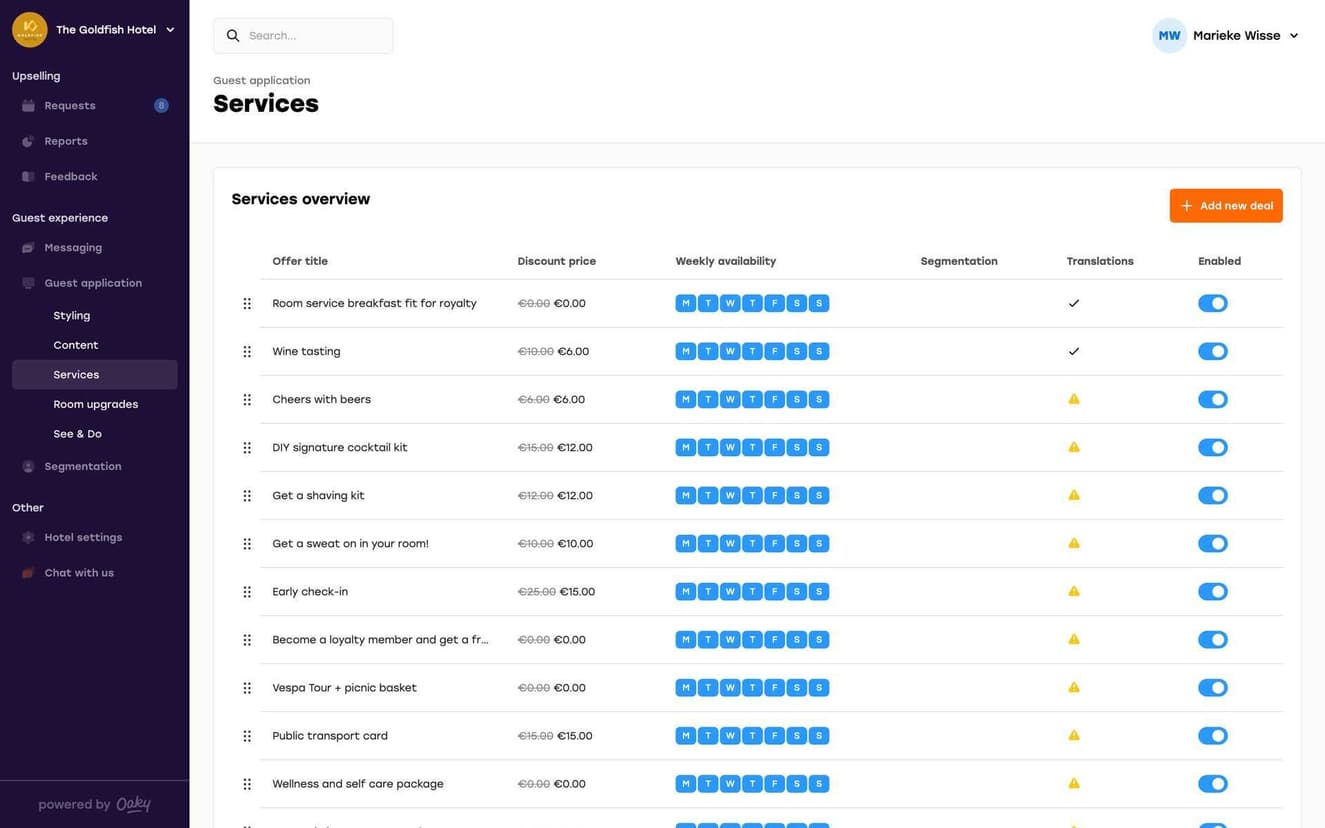 Oaky Services Section
One-click deal creation and editing: now, you can set up a new offer or update an existing one directly from the main Services overview.

Improved deal preview: see the offer from your guest's perspective and check if you need to tweak your content.

Easy access to the Deal Library: accessing and browsing the Deal Library has become more straightforward than ever.

Straightforward translation management: keep an eye on your deal translations and add new ones in a jiffy.
New explanations for customisation options: they better clarify each option, so you can make more informed decisions about if and how to use them.
How you'll benefit from the revamped Services functionality
While the new Services tab has many benefits, we've summarised the biggest ones for you here.
1. Set up new deals in just a few clicks
Thanks to the improved user experience (UX), you can set up new deals faster and easier. To create an offer, simply tap the "Add new deal" button in the top right-hand corner. Then you can either select a deal for our Deal Library or create a new one from scratch.
Even tweaking the image, description or customisation options only takes a few clicks. That means your new offer can be ready to go within minutes — and in plenty of time for high season!
2. Streamline your upsell deal management
The new layout gives you a better overview of your deals' key attributes. That includes the price, availability, targeted guest segments, translation status and deal status.
Begin editing an offer by clicking its title. Then adjust all settings as needed. Again, this saves you time and makes it easier to monitor all your add-on services in one place

3. Cater to international guests more effectively
Promoting your offers in your main target markets' native languages makes the experience more pleasant for your guests and increases your conversion rates. However, having several language versions of each deal can quickly become messy.
That's why we've made it easier to add translations, organise them, and track which versions are still missing. Now you'll never forget to include an important translation and always address your guests in their preferred language.
Have you gotten curious? Then experience these and the many other benefits of our sleek new Services section for yourself!
Simply log in to your Oaky now or sign up for a demo, and we'll walk you through them.