How to go green with upselling at your hotel
Marieke Wisse •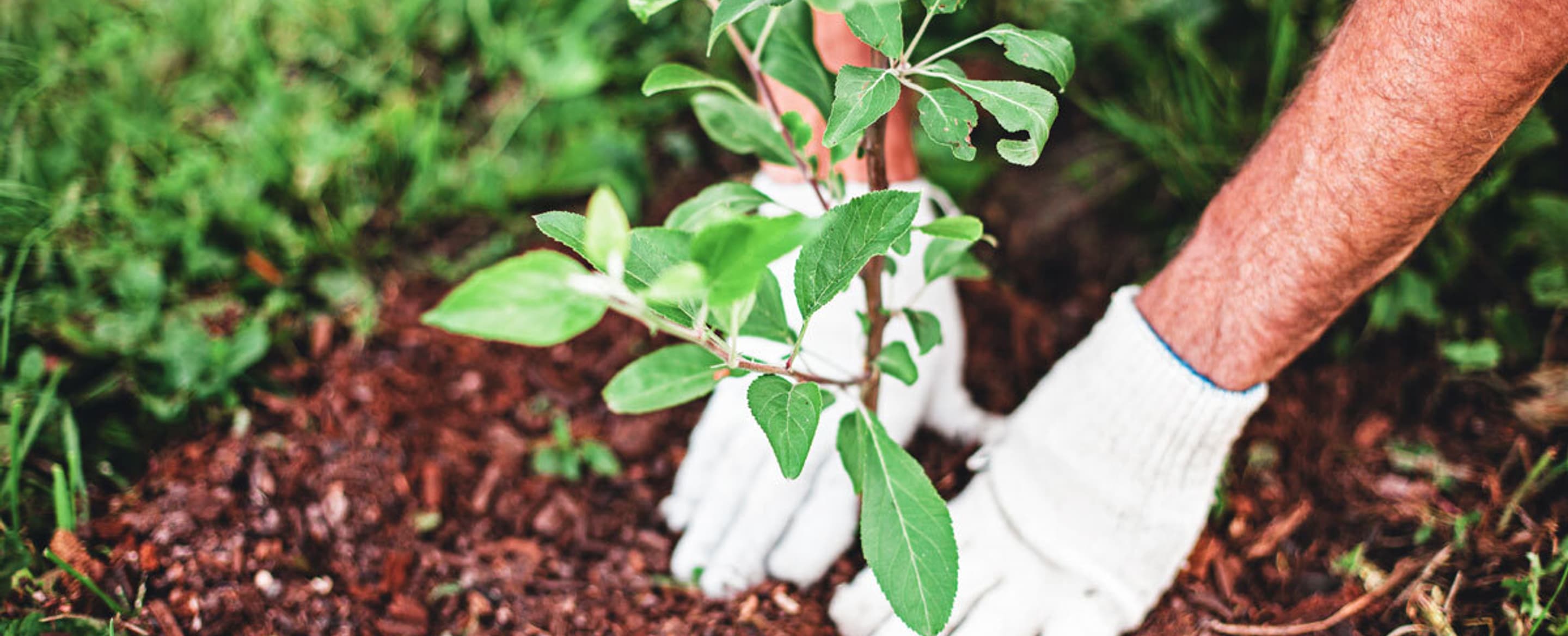 The brand of upselling we champion at Oaky provides hotels so much more than revenue generation. Beyond the core financial advantage, upselling is a chance to resonate with your guests, communicate your hotel's values and add another dimension to your brand. In light of this, we know many will agree that one of the most pressing issues to support at the moment is that of climate change and the environmental crisis.
At Oaky, we are far from perfect but striving to be more conscious about the small ways we can make a difference and empower others to do the same.
In the spirit of Earth Day, we've added some eco-conscious deal templates to the Deal Library for our hotelier customers. In addition to deals that help hotels avoid food, water and energy wastage, there are now deals available that allow guests to offset the carbon impact of their stay.
So how exactly do you, as an environmentally-conscious hotelier, get the ball rolling with carbon offsetting?
What is carbon offsetting?
Carbon offsetting is a complicated topic, but one steadily gaining popularity amongst today's environmentally-aware consumers.

"Carbon offsetting schemes allow individuals and companies to invest in environmental projects around the world in order to balance out their own carbon footprints." Duncan Clark, author of the Rough Guide to Green Living.
While carbon offsetting is by no means a replacement for avoiding carbon-intensive activities in the first place, it's a good step towards holding your business accountable for it's impact – and showing guests you care in the process.
Why is carbon offsetting important for hotels?
According to an interview with ClimatePartner's MD Tristan A Foerster, there are a multitude of benefits to incorporating a carbon offset scheme into your hotels operations, even if only via ancillary services.
Determining the main emission drivers at your hotel
In order to engage in holistic or partial carbon offsetting at your hotel, you will need to have various departments and elements of your property evaluated for their rate of emissions to calculate your hotel's footprint. This service is offered by many carbon offset schemes and will help you establish what parts of your business are the main drivers of your carbon impact.


Saving on operational costs
Once the culprits have been found, efforts can be put toward diminishing the carbon impact of the activity to begin with, through minimising its occurrence or amending the standard operating procedure. More often than not, this results in less money spent for your hotel.

Establishing a responsible brand image for your hotel
A carbon offset scheme can also be collaborated with to earn the label 'carbon neutral', which Foerster describes as a valuable marketing asset. Taking action to explore more climate-friendly approaches to running your hotel not only demonstrates acknowledged responsibility, but it shows that your hotel is doing something about a very real problem and helping communities and climate protection projects in the process.
Providing value for the modern traveller
According to Phocuswire, '68% of travellers agree that they are trying to be more aware of sustainability-friendly travel brands to support'. If you're not aiming as high as becoming a carbon neutral hotel (and at this juncture, no one can blame you), offering eco-conscious ancillary options is just as attractive – and perhaps an even more direct way to communicate these priorities to your guests.
The latest additions to Oaky's Deal Library's new Eco category do half the work for you. Keep reading to learn what else offering these deals entails.
Digitising the guest journey
Cloud technology and digitisation can also help hoteliers operate more sustainable, greener operations and reassure guests they're making more ethical travel choices. Guestline, a leader in hospitality technology solutions, offers these top tips for how hoteliers can build sustainability through technology:

Digital processes
The adoption of digital, contact-free processes (like online check-in / out, online payments and processing, adoption of QR codes and apps to view menus and guest communications for example) saves paper and delivers in terms of sustainability whilst offering greater efficiency and cost savings.
Cloud vs server
Employing a more cloud-based approach to systems eliminates the need for heavy duty, inefficient physical servers that are not only power-thirsty and take up space but significantly increases a hotel's energy usage and maintenance costs. Adopting a cloud PMS will enable hoteliers to have a significant and long-lasting impact in terms of reducing their carbon footprint.
Additionally, as a cloud PMS can be accessed anywhere, anytime, hoteliers can introduce a more flexible approach to operations and employment, enabling staff to carry out their roles remotely, off-site with easy access to the hotel's cloud systems.
How to go green with upselling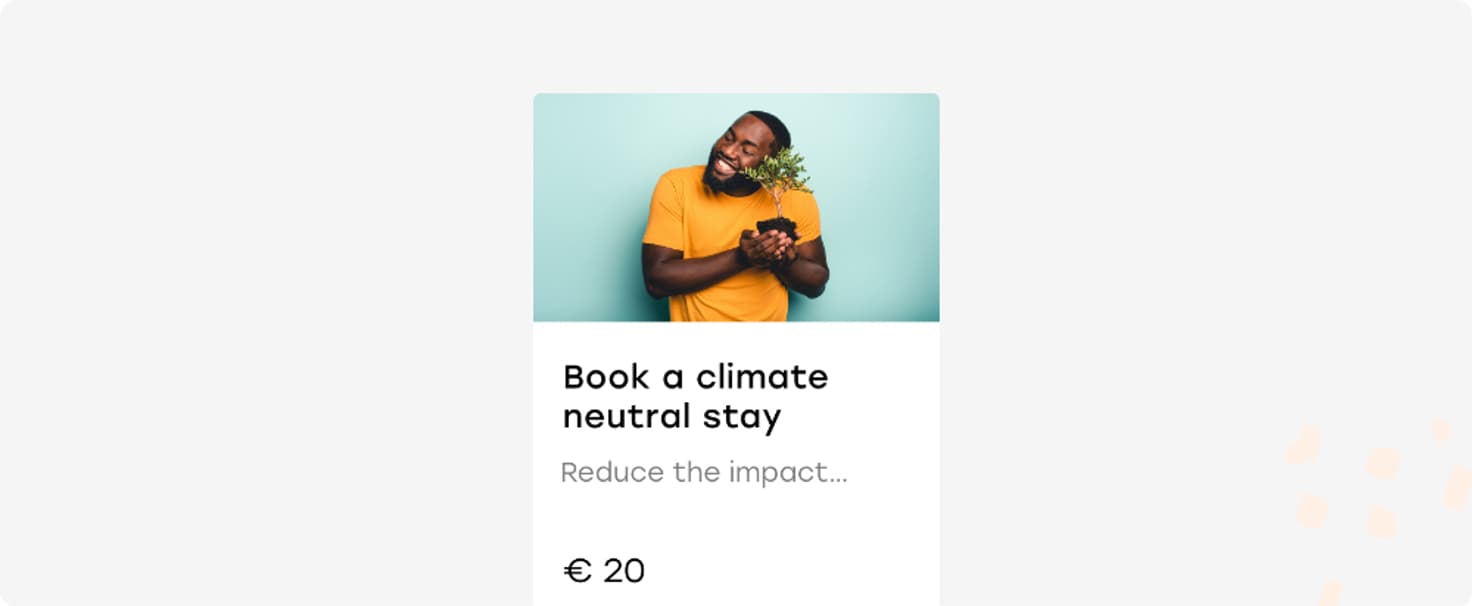 The 'Book a climate neutral stay' deal
Your hotel can pre-calculate the carbon impact of various rooms and services at your property and offset their combined or individual impact. Before adding this deal to your offering, make sure to research organisations that can help you fulfil the carbon offsetting you promise your guests. At Oaky we'd recommend:

ClimatePartner

This organisation is well-known throughout the travel industry and offers the following services:
Calculation and analysis of carbon emissions
The ability to offset individual overnight stays
The ability to select from around 20 climate protection projects with international standards
The ability to become a climate-neutral hotel through compensating the hotel's total emissions.
This platform is a way to calculate carbon emissions via a decidedly low-commitment collaboration. This platform is a simple online calculator that offers: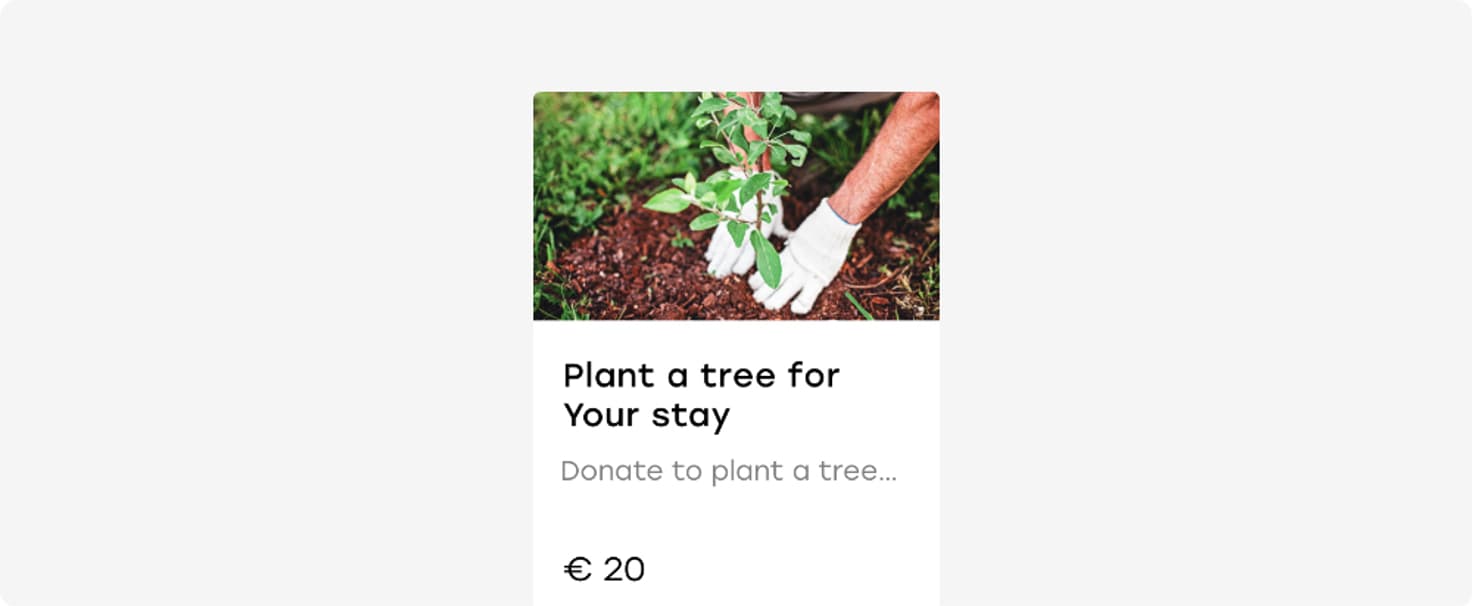 Going green with upselling
The 'Plant a tree for your stay' deal
If carbon offsetting is too complicated a commitment for your hotel at this stage, keep it simple by offering guests the option to plant a tree for their stay. The simplicity of this deal not only makes it easier to arrange on the hotelier side, but easier for guests to instantly understand while having a quick browse of your guest landing page.


This organisation supports reforestation, agroforestry and forest conservation initiatives by local communities. They have notably partnered with Accor Hotels to help them distribute the results of their fantastic Plant for the Planet project.
A Dutch organisation offering a simple online tool to pay for tree planting in areas where it truly makes a difference.
This organisation works with reforestations partners in North America, South America, Asia, and Africa to restore forests after fires and floods, create jobs, build communities, and protect habitat for biodiversity.
If you're looking to promote your environmental responsibility at an even earlier stage, say at booking, you can also check out the platform B'n'Tree, which some hotels are using to encourage direct bookings on their sites!
Let us know if any of this information opened your eyes to new possibilities at your hotel. We'd be interested to know if you plan on partnering with one of these organisations to offer these deals on your Oaky!